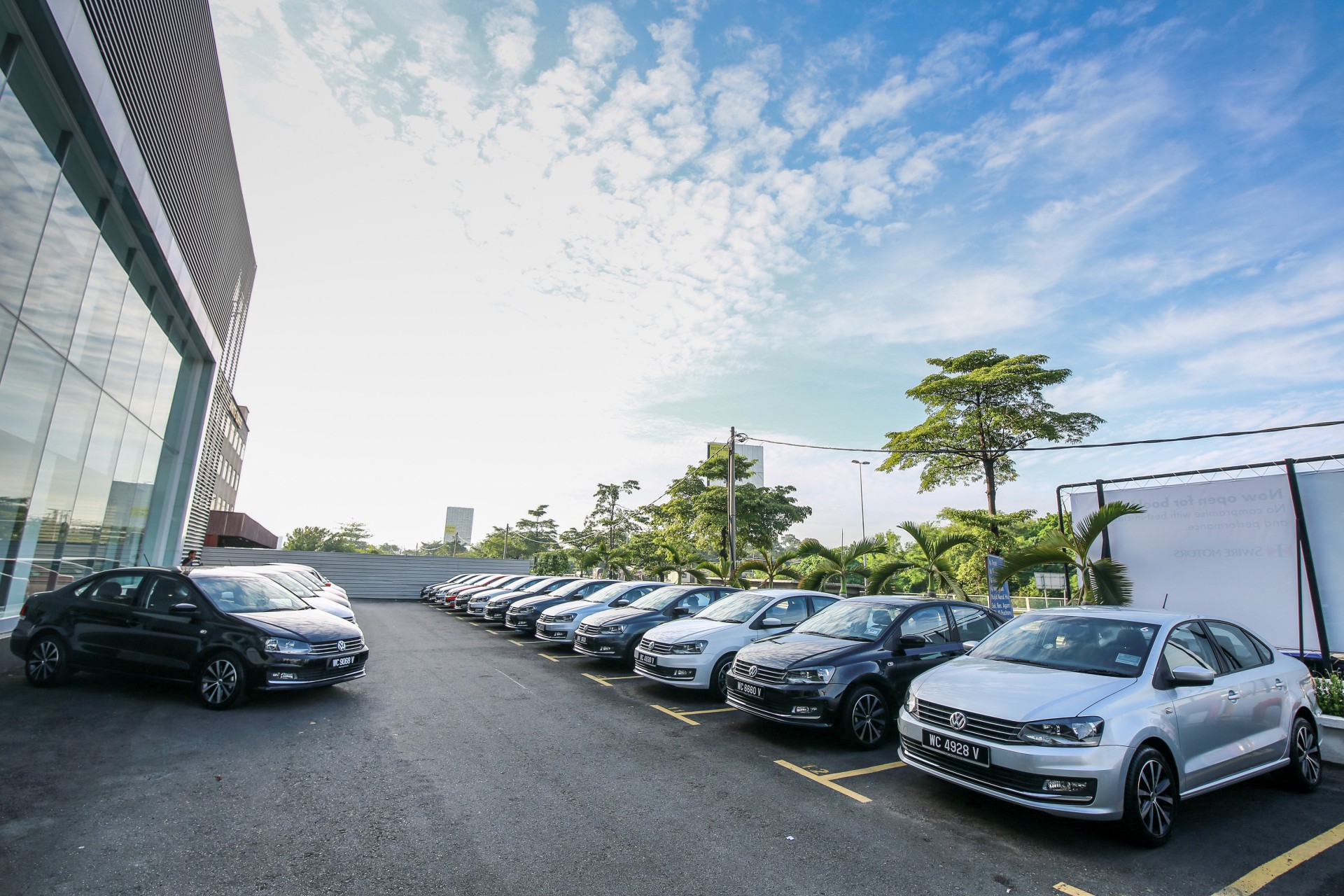 ADVERTISEMENT
Yup, I don't like the new VW Vento. Not one bit. But it's not for any particular reason that you might think, far from it actually. I'm just being petulant. Allow me to explain… You see, I've always been of the mind-set that there's absolutely "no replacement for displacement", nothing can beat a large-capacity engine in terms of delivering the kind of power, torque and overall drive experience that every petrol-head craves, no siree, none. No way. Muscle cars rule! So when my co-driver during the recent VW Vento media test drive just happened to mention "Wow, this 2.4 in front can't pull-away from me…", I knew things were about to change dramatically in my life…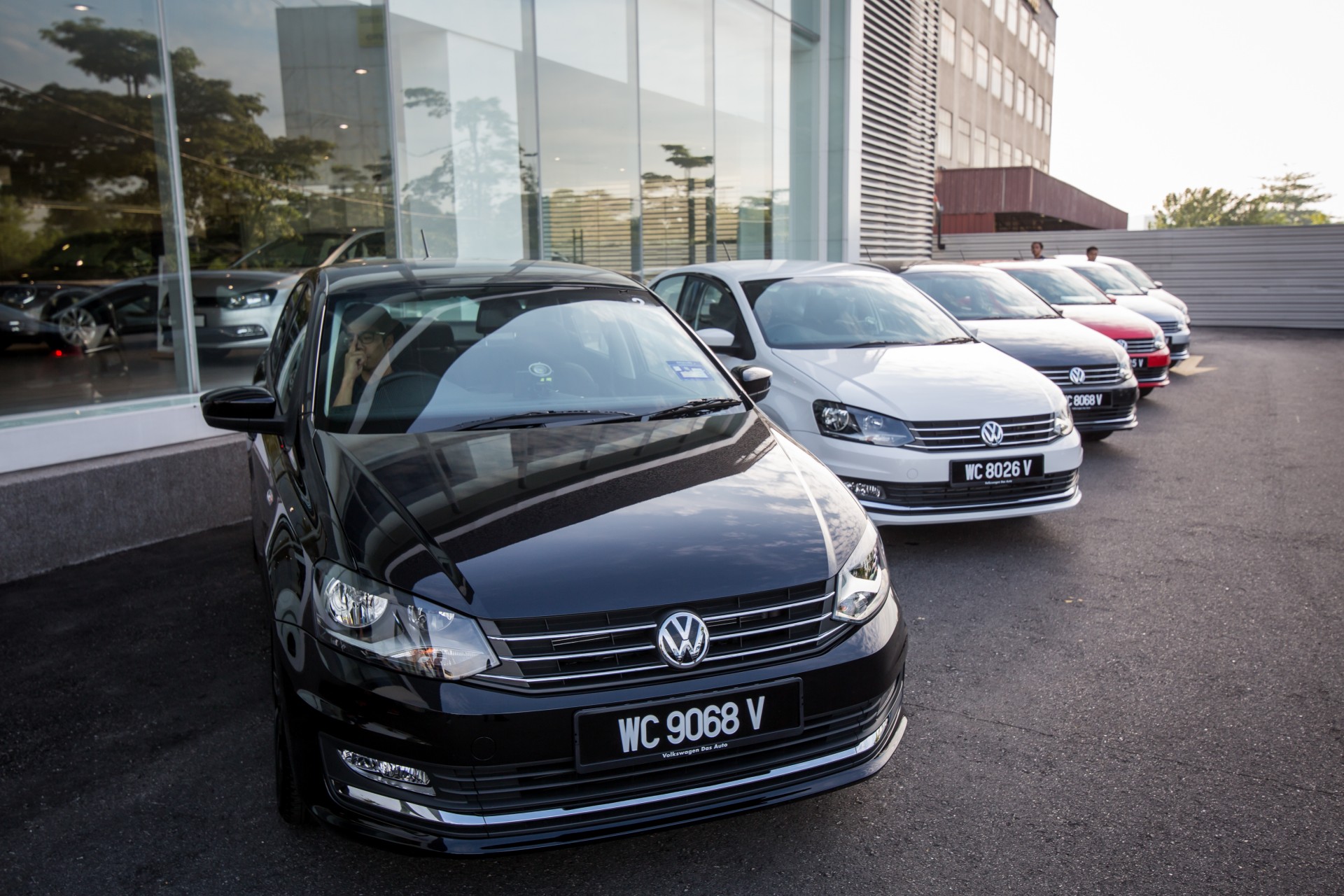 So what we have here, is a tiny force-fed 1.2-litre engine in a B-Segment car that's able to keep-up, and indeed, eventually overtake a 2.4L D-Segment sedan. To put the cubic-capacity of this engine into perspective, the 1.5L family-sized bottle of Coca-Cola you may have bought yesterday is bigger. Another punitive reason I didn't like this car is because my own personal (n/a) 1.8-litre DOHC 16v car is nowhere near as quick, but I pay a helluva lot more road tax per annum! In case you were wondering, the annual road tax for the Vento 1.2 TSI is a paltry RM55. Yes, I have just-cause to rant.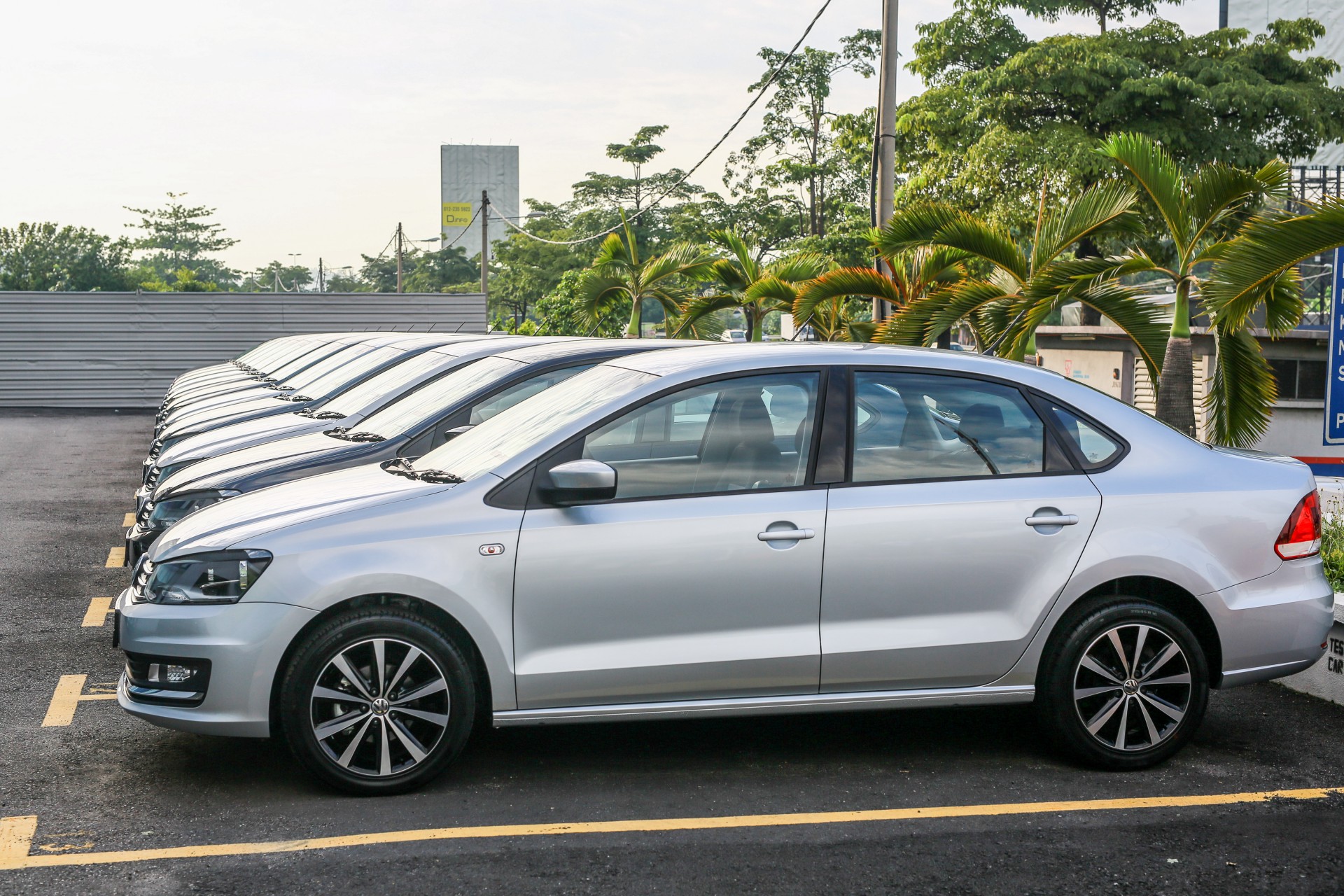 But before I rant any further (or anymore), let's first take a look at what the Vento represents. It's a revelation really; not only is it the first turbocharged sedan in the B-Segment, it's also a definite competitor to all 'local' cars, seeing as how prices begin at under RM80k (non-TSI). No kidding. For once, first-time car-buyers can actually opt for a 'continental car' right-off the bat. This is unheard of. Everyone needs to pay their dues and own something cheap-and-cheerful, local or otherwise right? Heck, I've owned eight Protons! Well, not anymore it appears.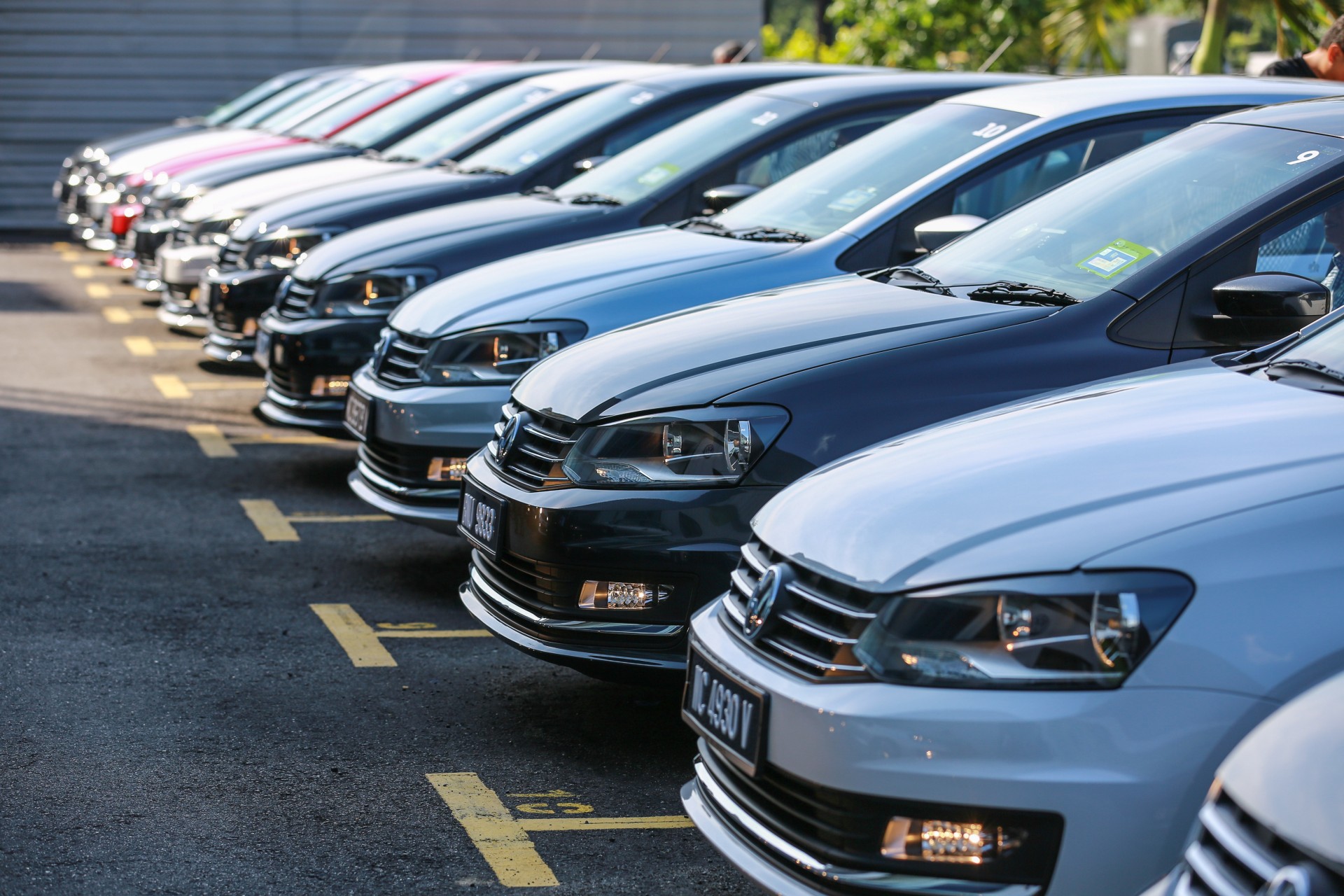 I'll not dwell too much on the Vento's exterior looks, other than that the 'family-face' of VW is strong and ever-prevalent on this car, much like it is on all other VW passenger cars, save for the Beetle and Scirocco. The Vento does look like a mini-Passat actually, except from the rear, where it's rather hard to tell the difference between it and the last-gen Polo Sedan, except for a small new kink in the rear lights now. Speaking of which, the former is the replacement of the latter. From now on, the Polo will only be available in hatchback guise. Thank heavens for that.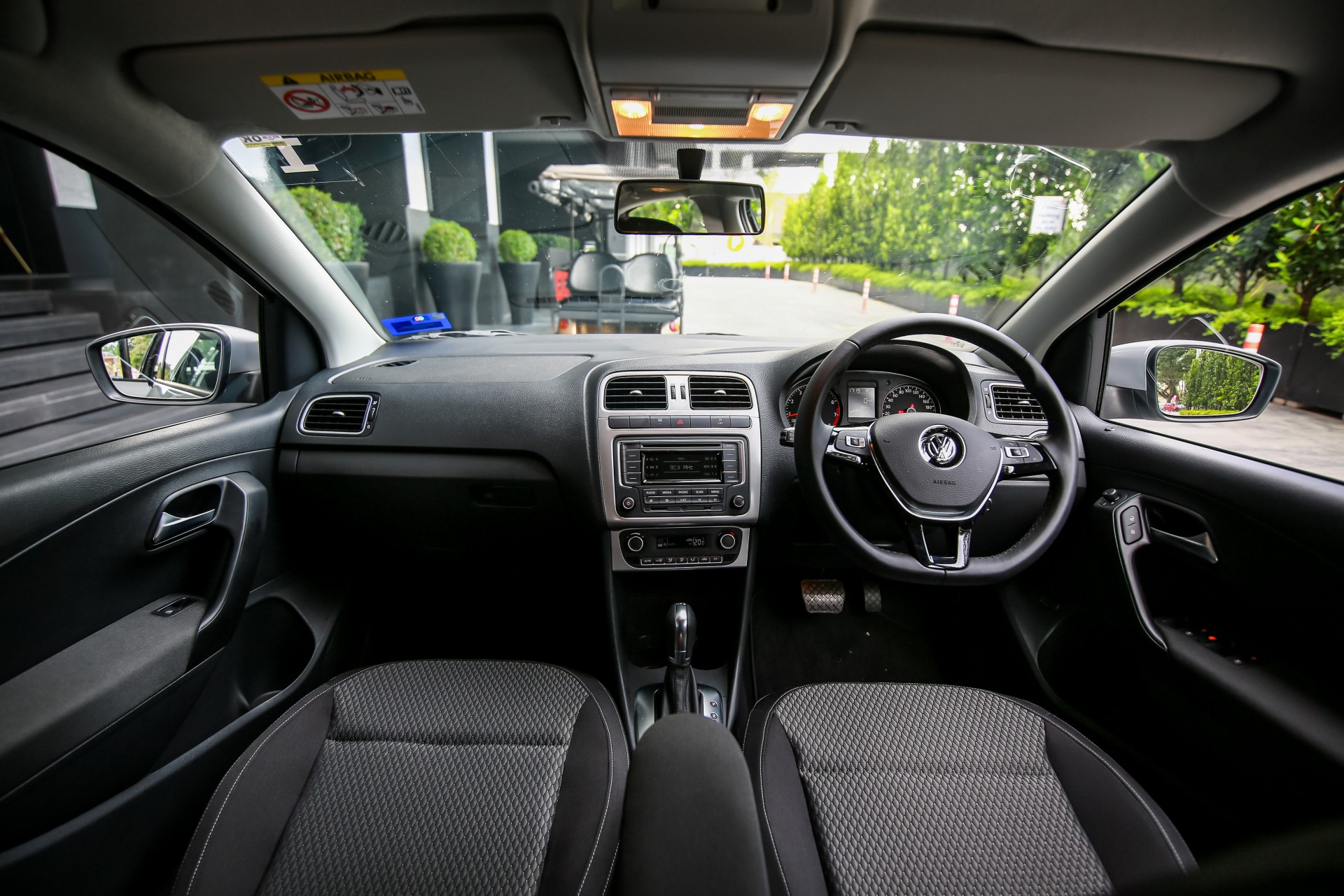 Step inside and you'll be amazed what a B-segmenter can achieve these days, for despite being in the aforementioned class, this car has an interior that will blow-away anyone jumping in from a local or Asian car in this segment. I ain't kidding. The Vento is every bit as well-appointed as its bigger brethren, and absolutely reeks of tactile-feel and quality materials. Fit and finish is excellent, and while it may be positioned as an 'entry-level' VW sedan, it is by no means dumbed-down. The Vento even has a sporty 'flat-bottom' multi-function, leather-wrapped steering wheel that feels 'chunky' and pleasant to grasp.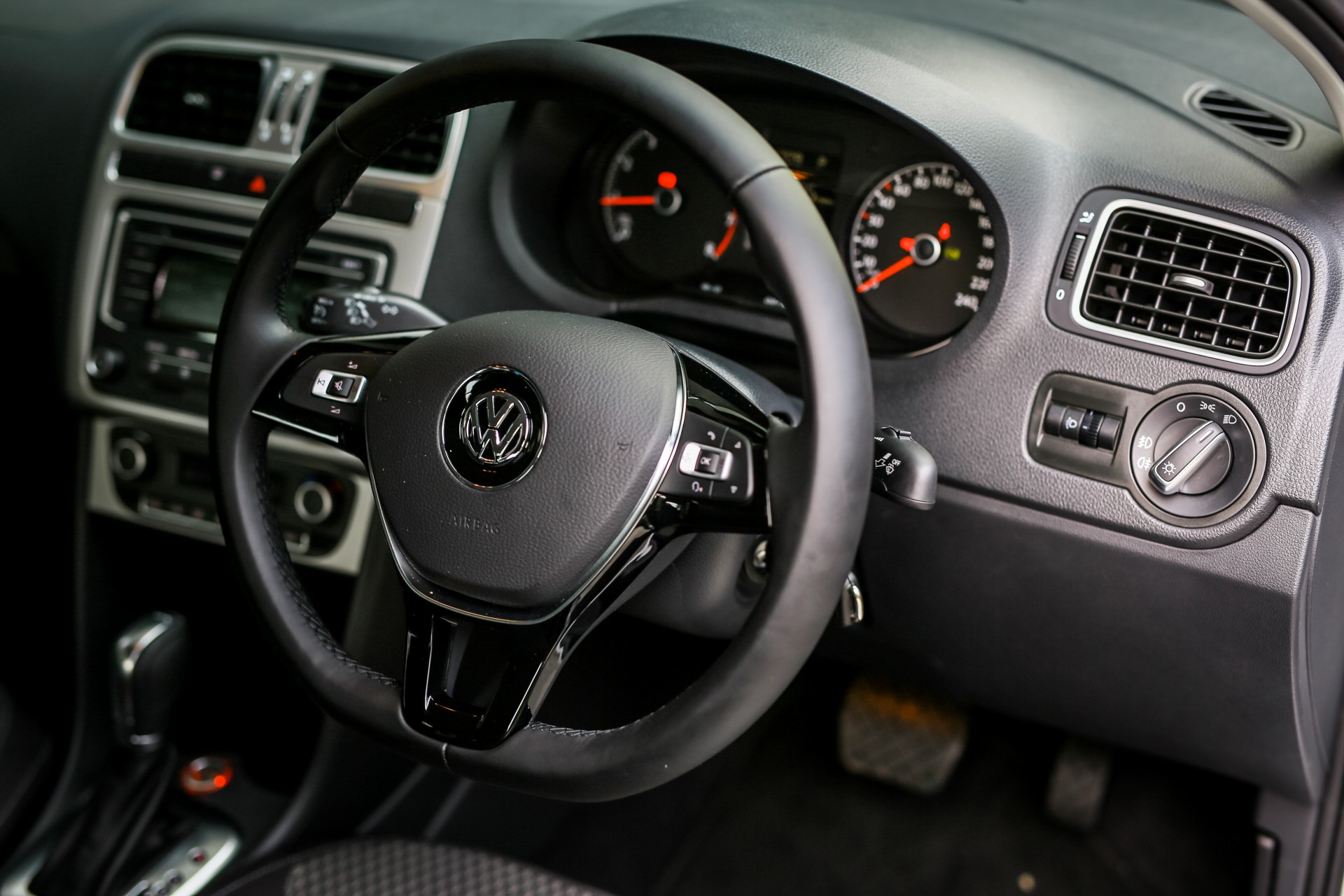 My only gripe is that VW should have gone full-monty in the B-seg and opted for 'key-less' entry and go. As it stands, you still need the remote control to lock and unlock the doors, and a flip-up 'key' from the fob to insert into the ignition and turn. One cute party-trick though, is that you can lower all the windows simultaneously by keeping the unlock button depressed; a useful feature for cooling down the car in this crazy heat we've been having.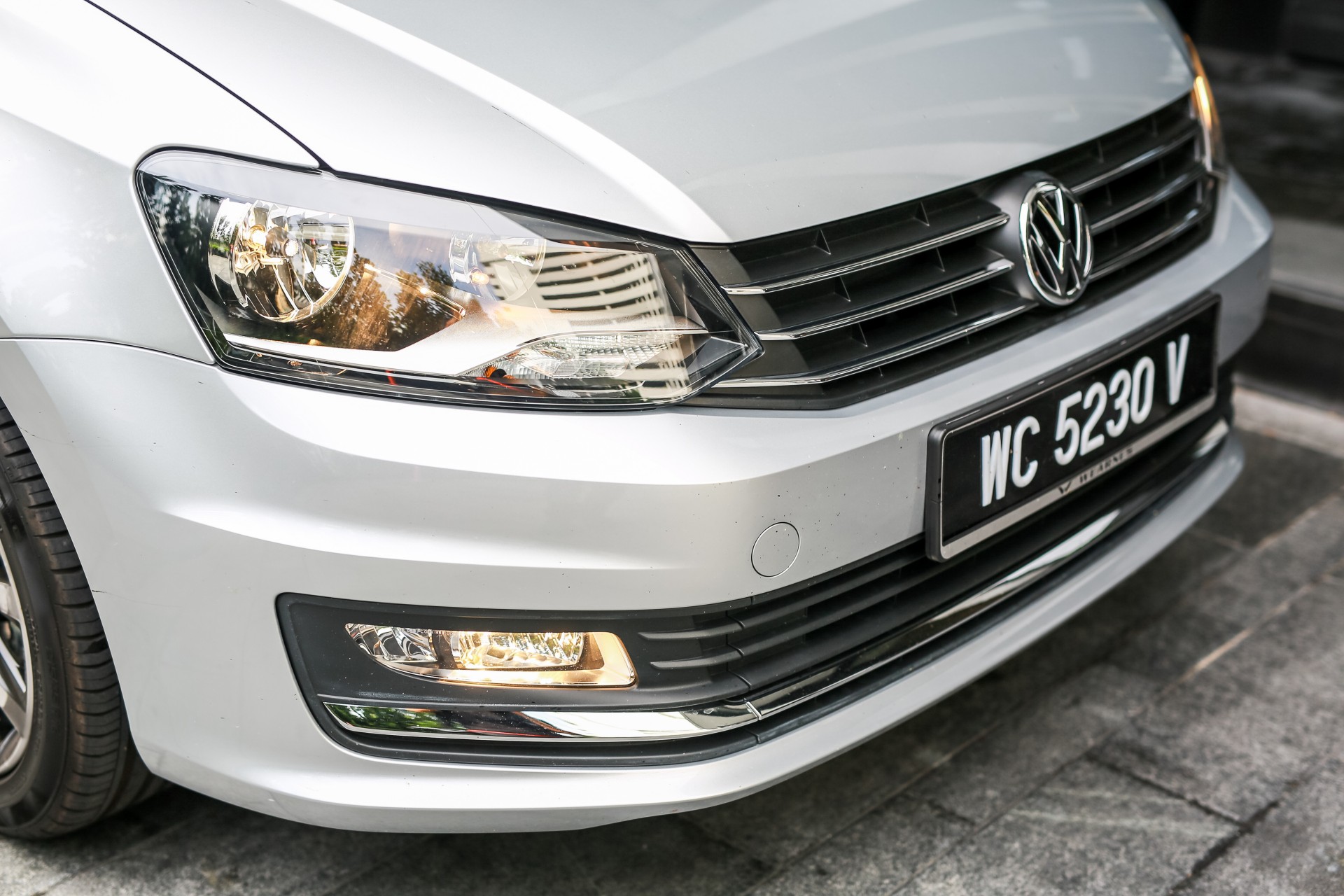 On the move the Vento is again every bit what you'd expect a VW to be. It's quiet, comfortable and refined. Apart from tyre noise, there's little of the outside world that permeates the cabin, as again, driver and passengers are ensconced in the kind of ambiance normally found in a higher segment car. There is however, more to the Vento than just comfort. Slot the 7-speed DSG from 'D' into 'S' mode and instantly things get a bit more exciting.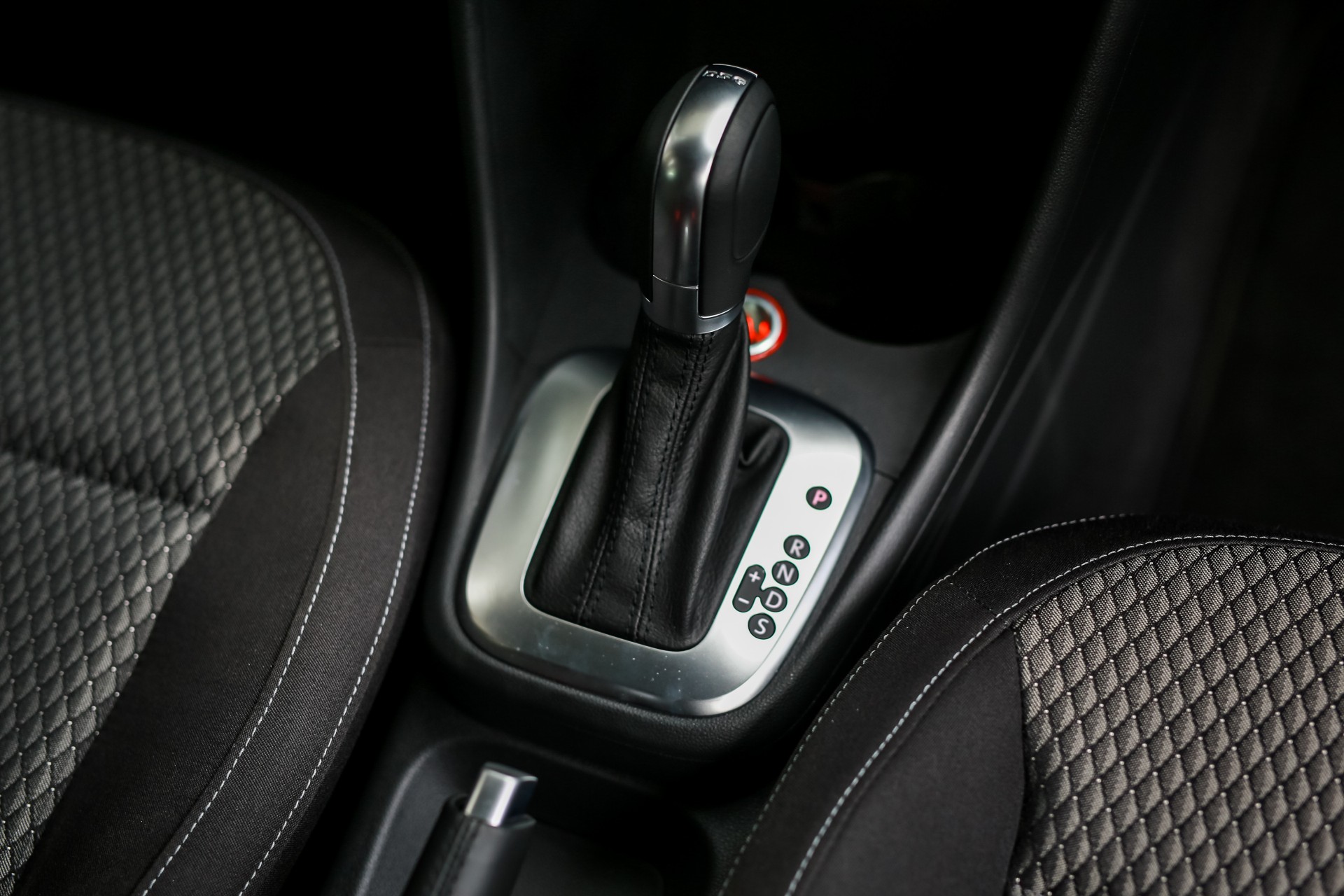 The gearbox quickly drops a cog to sixth (it won't go into 7th gear in 'S' mode) and suddenly it feels like the car has stirred from slumber. The acceleration in this mode is nothing short of amazing for a 1.2L car, but surprisingly, there's no way to manually play with the "+/-" function while in Sport mode. In order to do that, you have to shift back into 'D' and snick the lever into +/-, which I found rather odd. On the plus side, in S-mode the tachometer-needle flings itself almost past the 6,000rpm redline before mercifully selecting the next cog. Finally in 6th, right foot planted, you look down at the speedometer and this is what you see: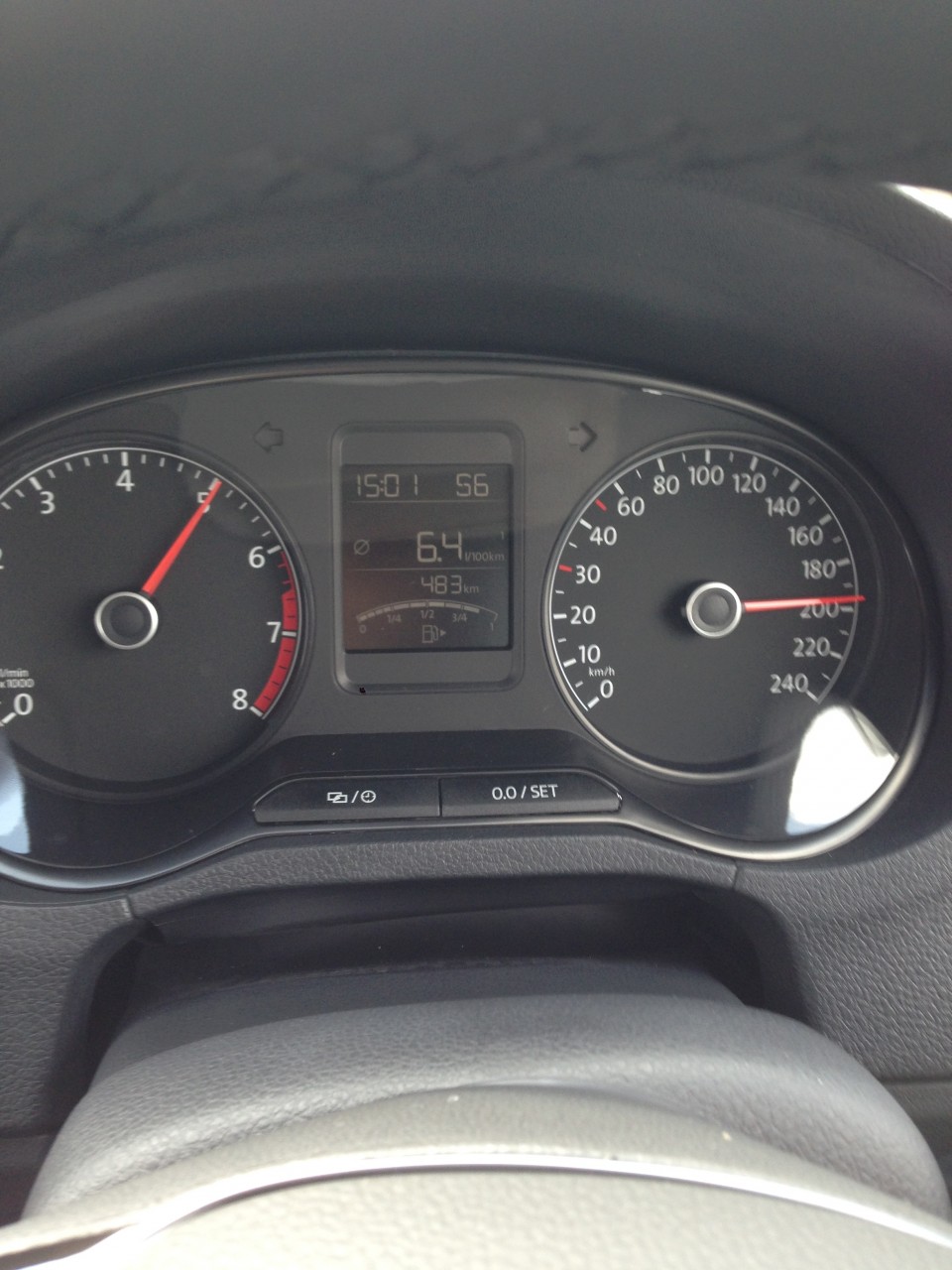 What. The. Hell. I had to remind myself that just 2-feet in front of me was an engine that's smaller than what's used in some ride-on lawnmowers in the USA. Still, 105Ps and 175Nm of torque (highest Nm in its class) in a small car like this is more than adequate to keep things interesting, and add to that a claimed combined fuel-consumption of just 5.5L/100km, and it all starts to make a lot of sense.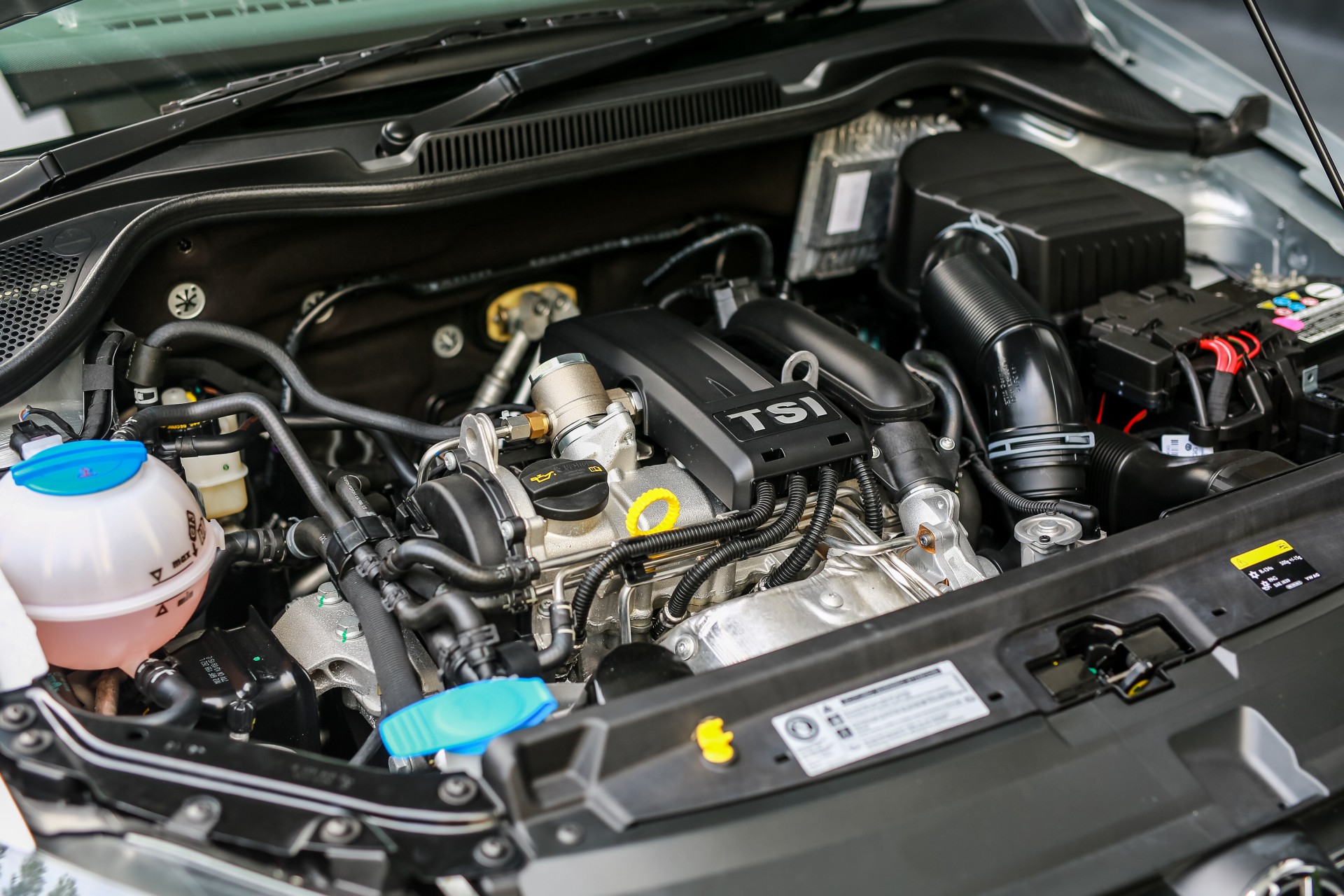 The addition of ESC (electronic stability control), ABS, 4 airbags, ICRS or Intelligent Crash Response System, cooled glove-box, cruise control, 'Climatronic' air-conditioning system with vents at the back, anti-pinch power-windows all-round and ISOFIX in the rear, makes for a well-rounded and very tempting package.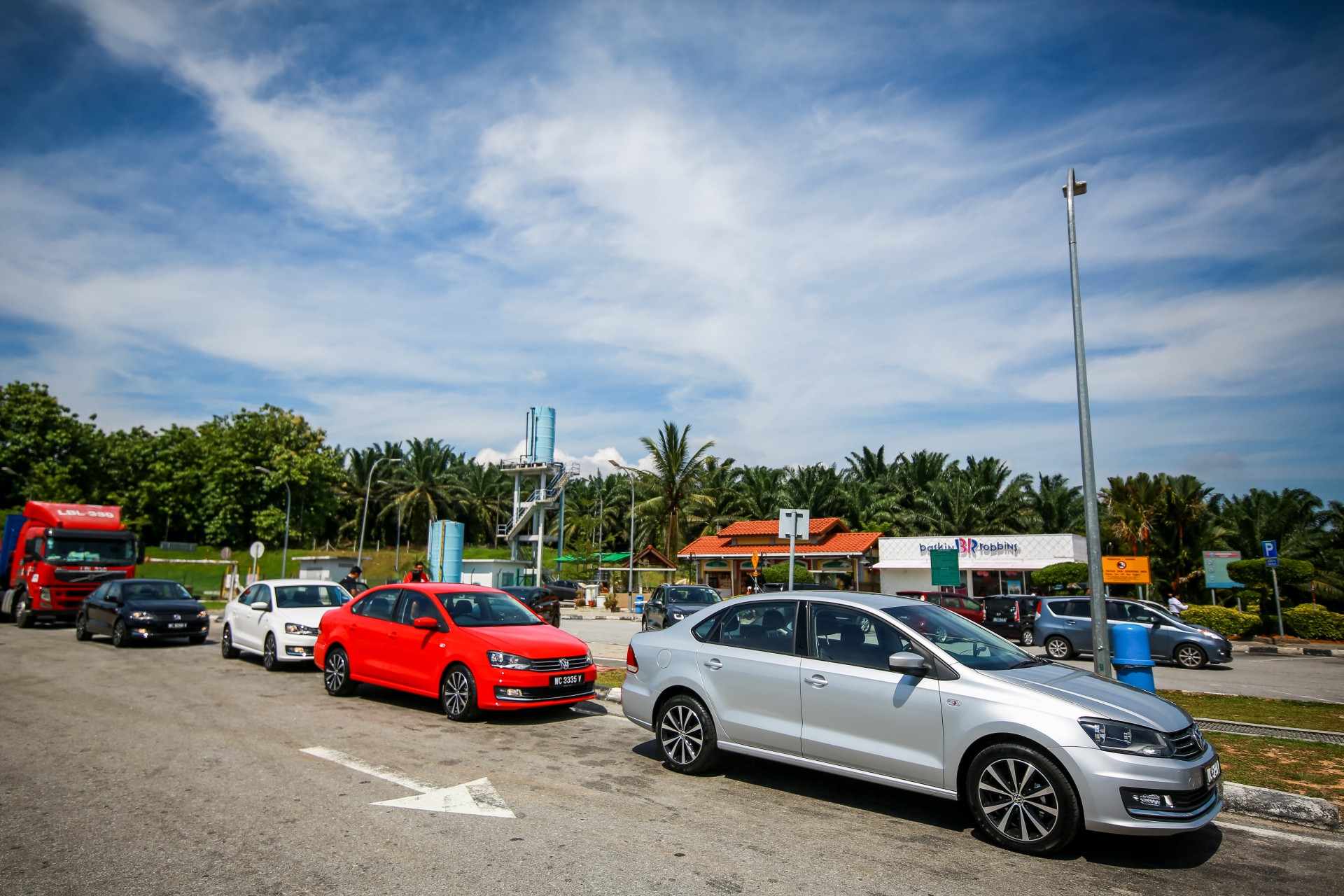 Now here's the best bit. There are actually THREE Vento's to choose from, this 1.2 TSI with the 7-speed DSG is called the 'Highline' (RM93,888), but there's also the 'Trendline' (RM79,888) and 'Comfortline' (RM86,888) available. Both the latter variants are powered by a more familiar 1.6-litre naturally-aspirated engine, mated to a regular 6-speed automatic.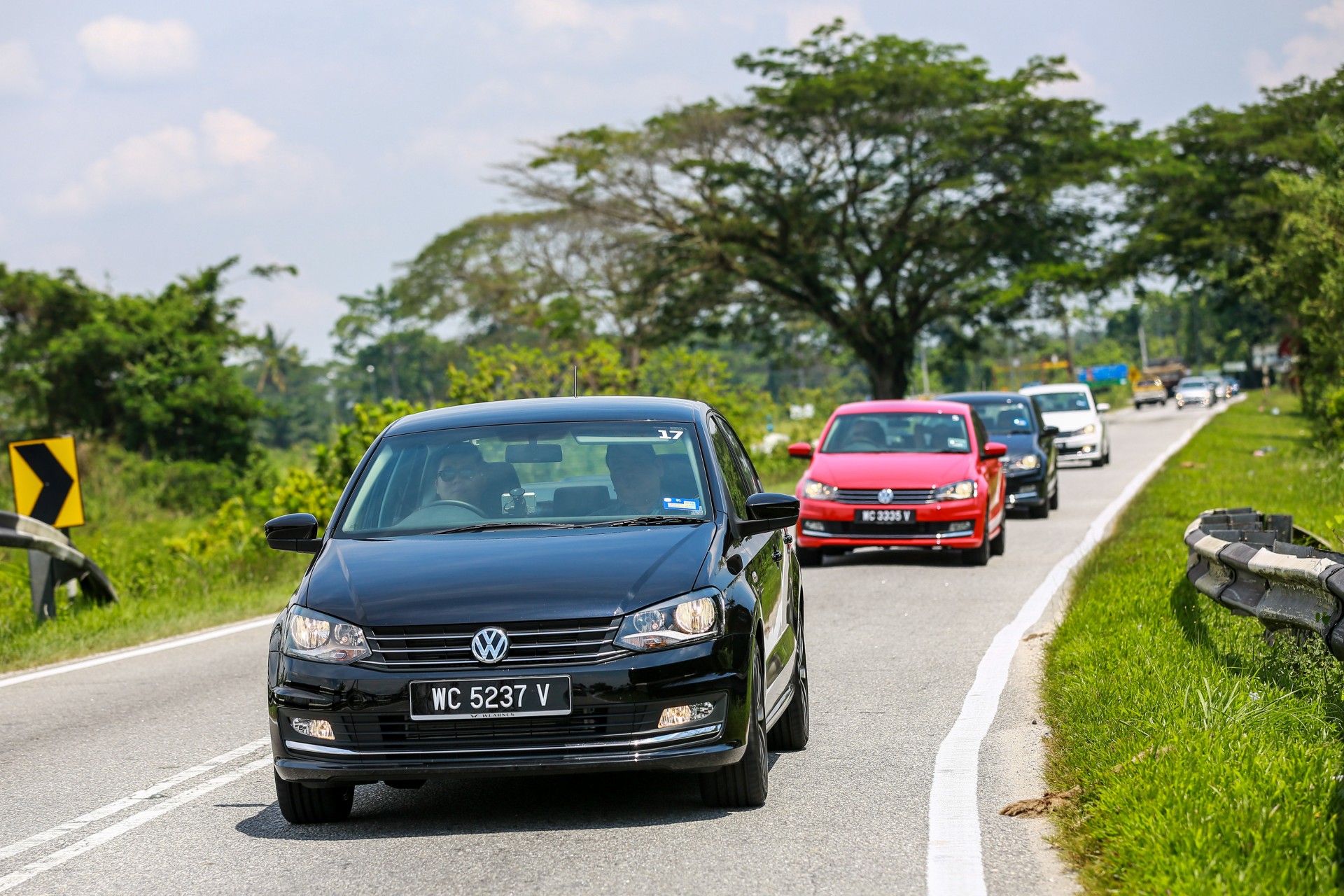 We can't wait to get our hands on those as well, but for the time being, if you only have a budget of less than a hundred-grand for a new car, you'd do well to check out the Vento. It could very well be your first continental car. It's a revelation in its class, and yeah, I still don't like it, and yeah I'm still sulking in a corner somewhere. Petulance, maybe. Jealousy, definitely. – Chris Wee.
VW Vento Photo Gallery (photos by Aaron Lee, courtesy of VGM)