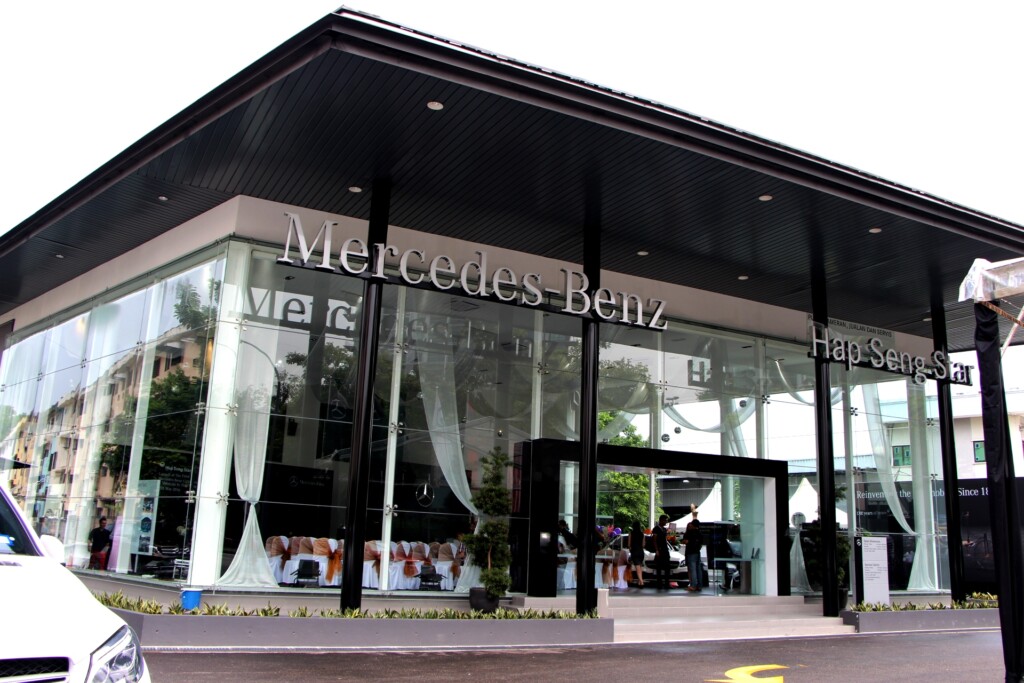 ADVERTISEMENT
Mercedes-Benz Malaysia and together with authorised dealer, Hap Seng Star (HSS), today officiates the first Mercedes-Benz City Service in Malaysia. Strategically located along Jalan Sultan Azlan Shah (formerly known as Jalan Ipoh), the Mercedes-Benz City Service is a full-fledged 3S facility situated in the heart of the Kuala Lumpur City Centre.
With a total investment of RM7 million, the Mercedes-Benz City Service can accommodates up to 6 showroom vehicles and 18 work bays. It is operated by a 45 person strong team and is able to service more than 50 vehicles per day, and up to 1,100 vehicles per month.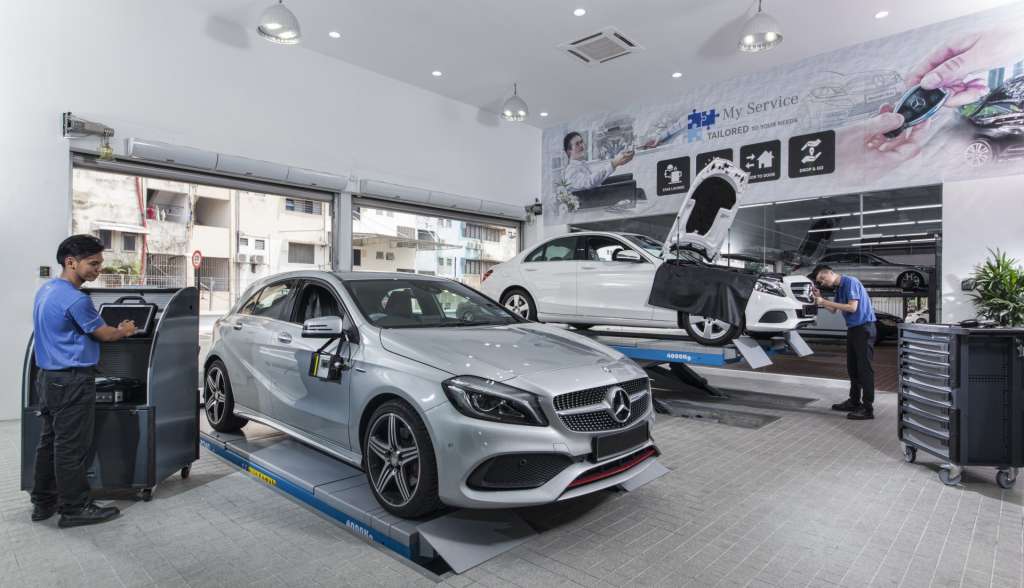 The Mercedes-Benz City Service adheres to the Mercedes-Benz Presentation System II (MPS) which is the benchmark of customer experience for each Autohaus. It also features the Star Lounge, a cafe lounge serving a wide selection of beverages and food, WiFi connectivity and internet stations, offering luxurious comfort to customers.
As part of the company's commitment to quality and superior service, the Mercedes-Benz City Service offers the newly introduced Mercedes-Benz Service Differentiation; The Star Lounge, Premier Express Service, Drop & Go and Door to Door Service.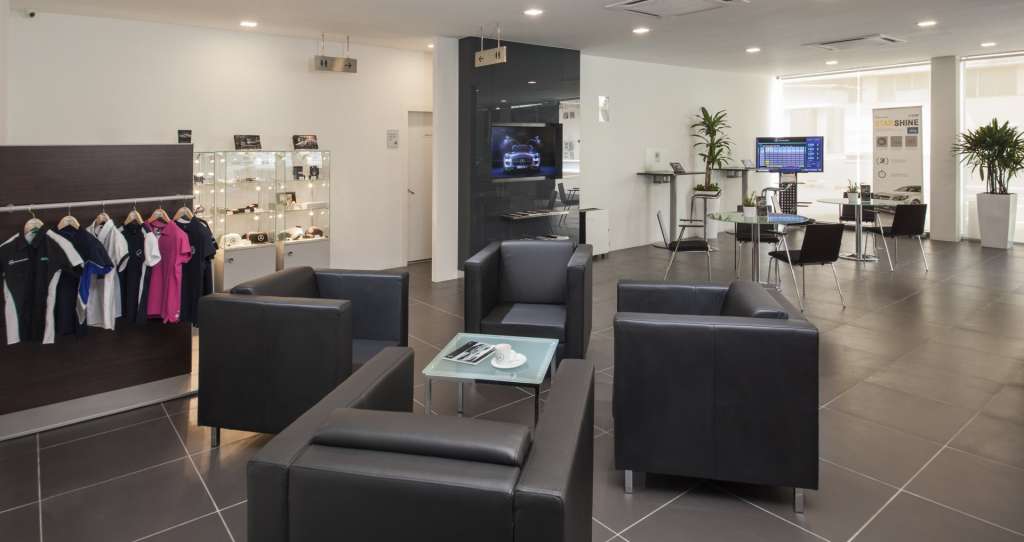 The Premier Express Service allows customers to get routine vehicle service maintenance in about an hour or less. With a dedicated two-technician team working simultaneously to ensure the service is completed quickly and precisely, customers can expect high quality service in the least amount of time. To further complement the busy schedules of their customers, the Mercedes-Benz City Service also offers the Drop & Go Service where customers can drop off their vehicles anytime outside business hours. And for those who are unable to bring in their vehicles, Mercedes-Benz City Service consultants will pick up vehicles from the customers' locations and it will be returned once ready. All vehicles under this option are fully insured.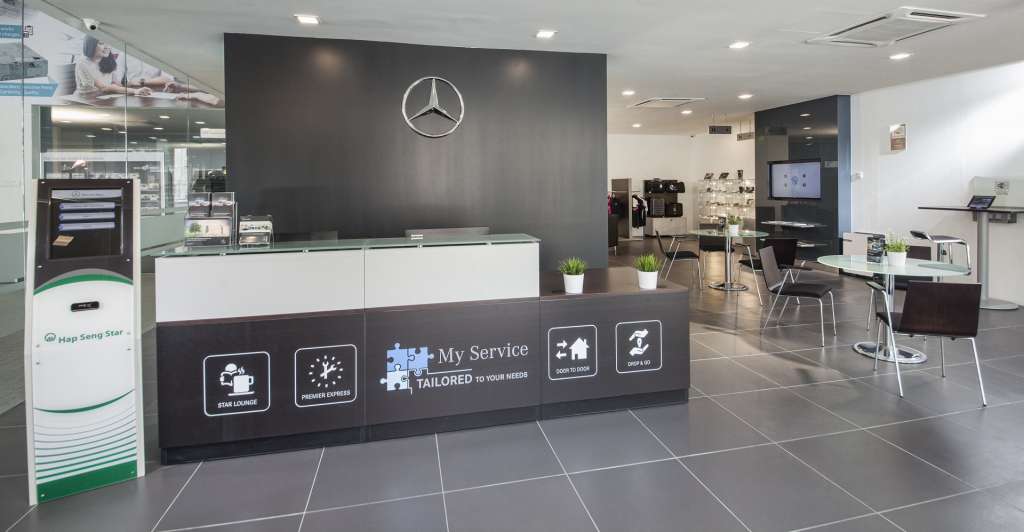 "As the inventor of the automobile, Mercedes-Benz is committed to automotive excellence and bringing the best-of-the-best to customers. Together with Hap Seng Star, Mercedes-Benz is very pleased to be launching the latest in automotive retailing experience, the Mercedes-Benz City Service. This first-of-its-kind feature is part our customer centric strategy, strategically located, offers easy access for our valued customers located in the Kuala Lumpur City Centre," said Mercedes-Benz Malaysia President and CEO, Dr Claus Weidner.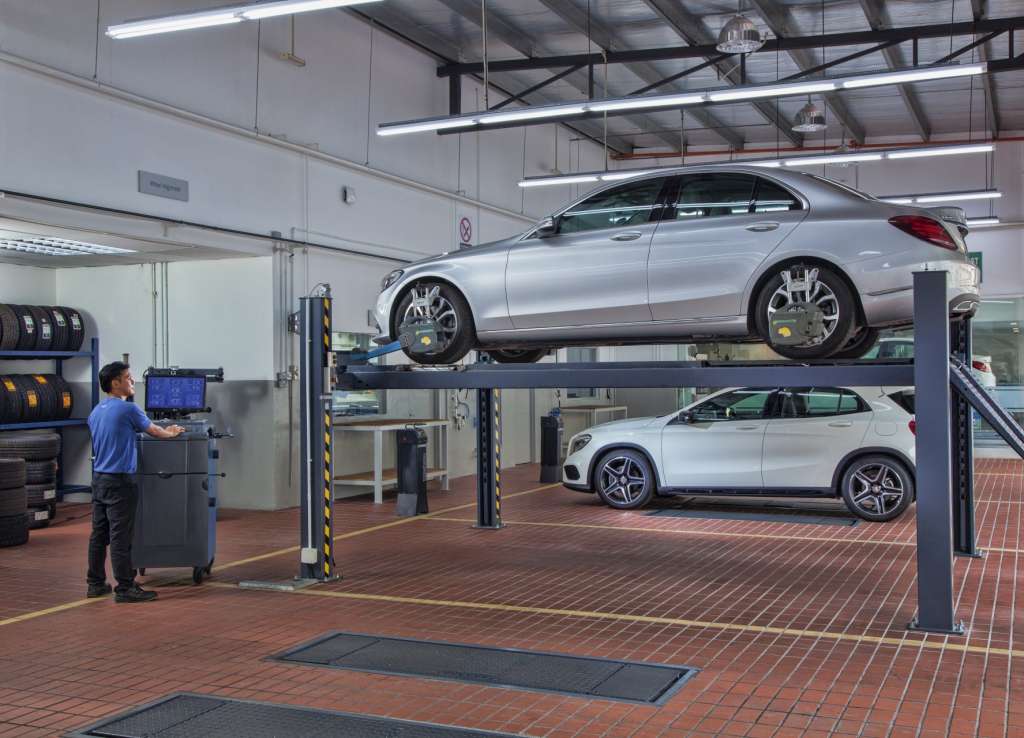 The Mercedes-Benz City Star Service by Hap Seng Star is located at 546, Batu 3, Jalan Sultan Azlan Shah, 51200 Kuala Lumpur. The Service Centre operates from Monday to Friday at 8.30 am until 5.30 pm, and Saturday from 8.30 am until 12.30 pm. Besides this new 3S Service Centre, Hap Seng Star also manages 6 other Autohaus in Malaysia located at Jalan Sultan Ismail, Kinrara, Balakong, Kuching, Kota Kinabalu and Miri.