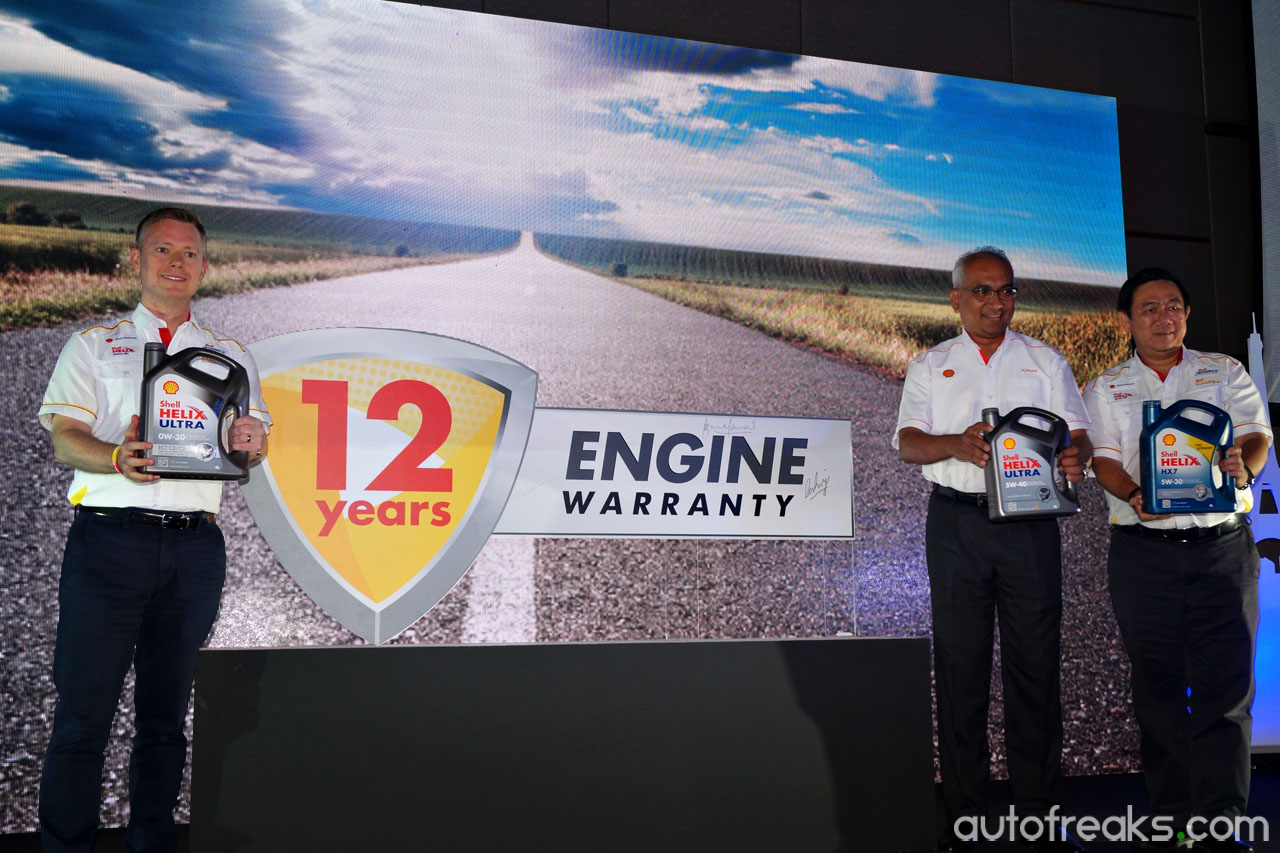 ADVERTISEMENT
Shell Malaysia has introduced the country's first engine warranty programme, called the Shell Helix Engine Warranty (S.H.E.W.)
The warranty programme covers drivers who service their vehicles with Shell Helix Ultra with PurePlus Technology against lubricant-caused engine failures for up to 12 years or 200,000 km from the vehicle's date of manufacture, which ever comes first. The warranty programme also covers those who purchase Shell Helix HX7.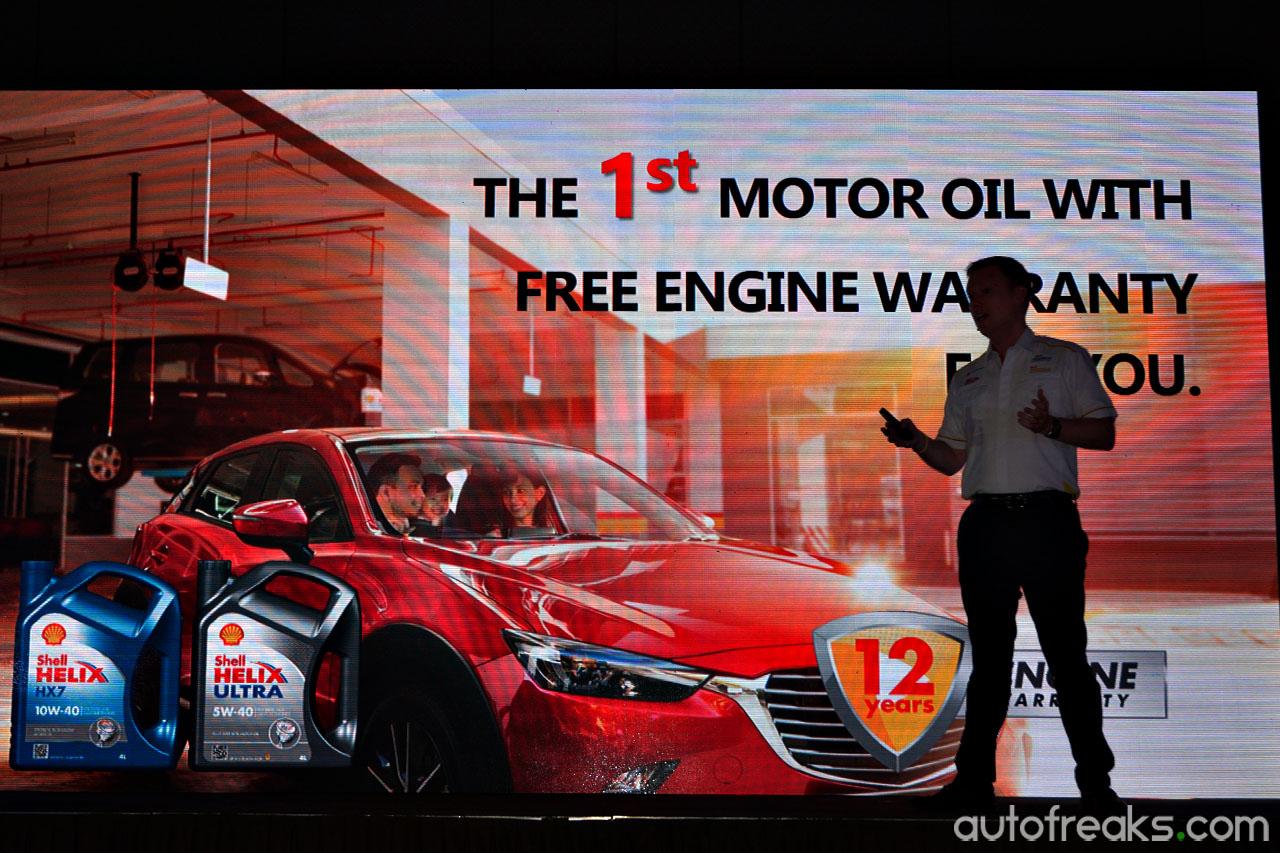 Shell Helix Engine Warranty covers engine repair cost or replacement of 15 engine hardware, including the piston and piston rings, crankshaft and bearing, connecting rods, connecting rod bearings, gudgeon pin, valves, engine block, cylinder head, timing gear and chains, camshaft and bearings, cylinder liner/bore, turbocharger, cam followers, rocker arm and pivot as well as push rods and balance shaft, if the failure was caused by the Shell Helix engine oils. Registered drivers can claim up to RM15,000 and RM8,000, for Shell Helix Ultra with PurePlus Technology and Shell Helix HX7, respectively.
Personal vehicles that are registered to operate in Malaysia which are less than 8 years old or with a mileage of less than 100,000 km are eligible for the S.H.E.W. Shell Malaysia says that registration is quick and easy.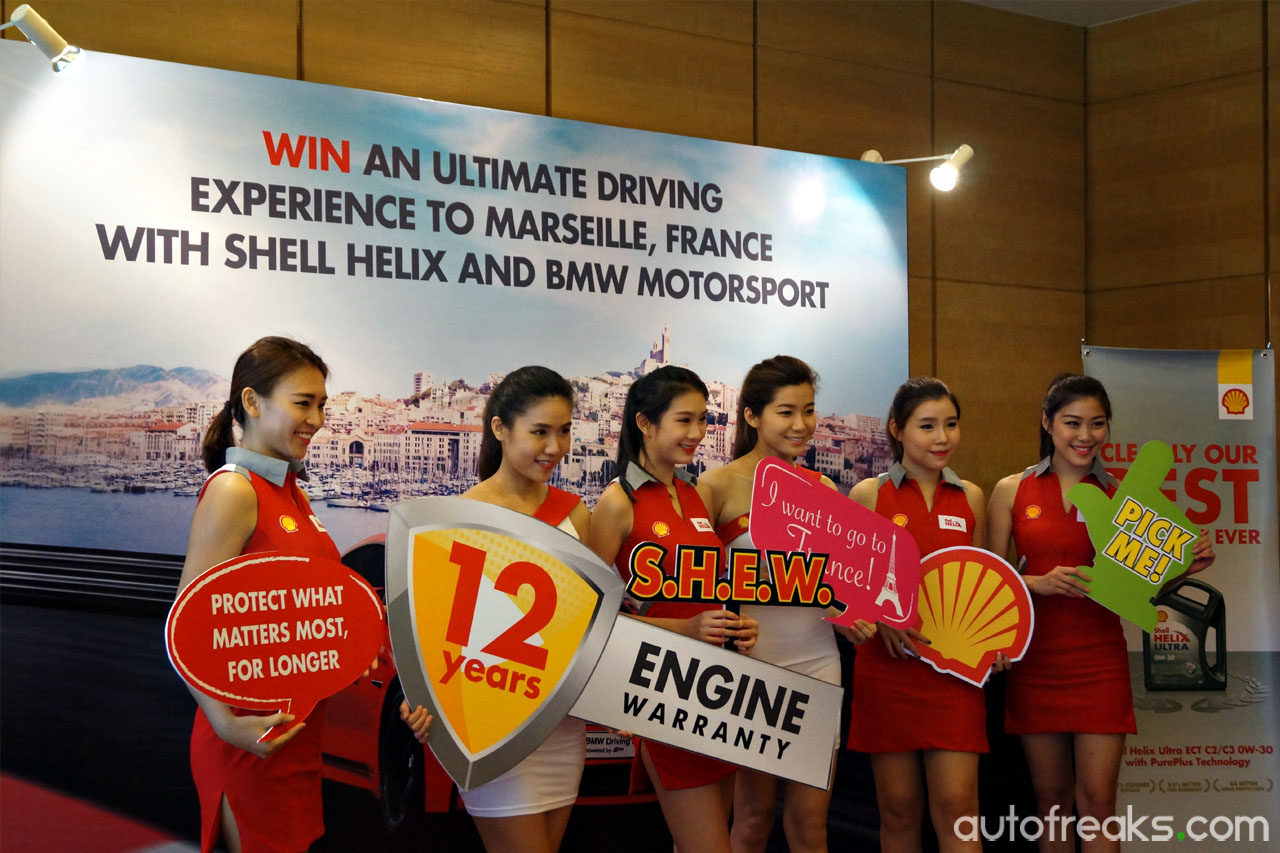 Eligible vehicle owners just need to complete an oil change at any authorised S.H.E.W. workshop where the mechanics will assist with the registration. Even so, customers who change their own oil can purchase their preferred Shell Helix Ultra or Shell Helix HX7 from any Shell petrol station and contact the S.H.E.W. hotline or register online.
Once the vheicle owners have registered with S.H.E.W, they will receive timely reminders so that they won't miss an oil change. In addition to that, these owners are assured of genuine Shell Helix Engine oils when they purchase the oils through authorised workshops or Shell petrol stations.
Shell says that the warranty programme is valid as long as the vehicle is serviced with Shell Helix oils every six months or according to the manufacturer's recommended oil change interval. The warranty is also transferrable to new vehicle owners, so long as the new owner has copies of the last receipts to prove the usage of Shell Helix oils.
By June this year, over 1,000 authorised S.H.E.W. workshops and Shell petrol stations nationwide would have been trained to provide the S.H.E.W.
Surf www.shell.com.my/helixwarranty for more info.