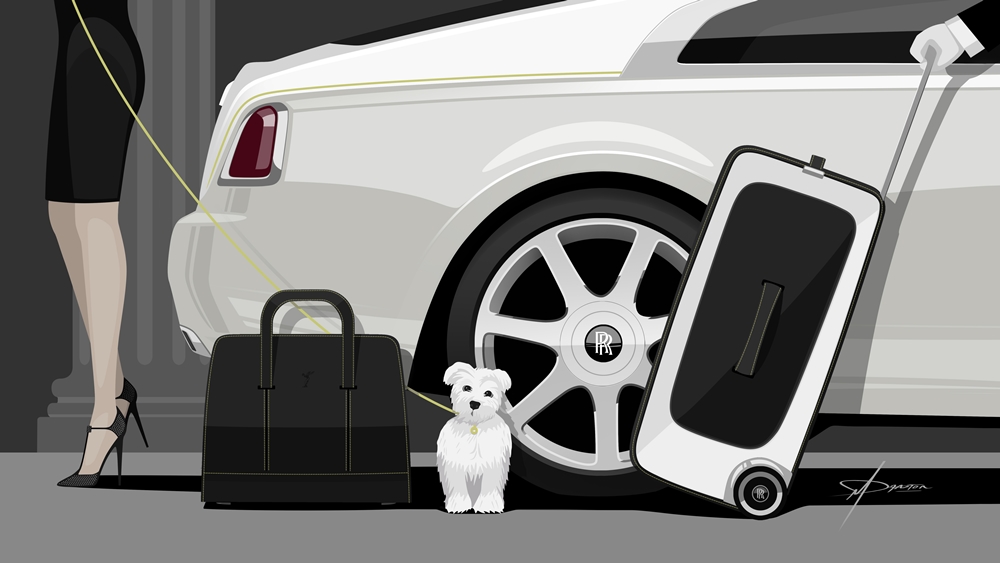 ADVERTISEMENT
Rolls-Royce has extended its luxury automaker expertise to design a set of a very expensive luggage to complement its most powerful model ever created, the Rolls Royce Wraith.
The collection, conceived by Rolls-Royce Bespoke Designer Michael Bryden and designed in the Rolls-Royce Bespoke Design Studio led by Director of Design Giles Taylor, comprises two Grand Tourer valises, three Long Weekender bags and one Garment Carrier, designed to fit nicely in the luggage compartment of a Rolls-Royce Wraith. Like every Rolls-Royce motor car, they can be commissioned to the customer's exacting specifications.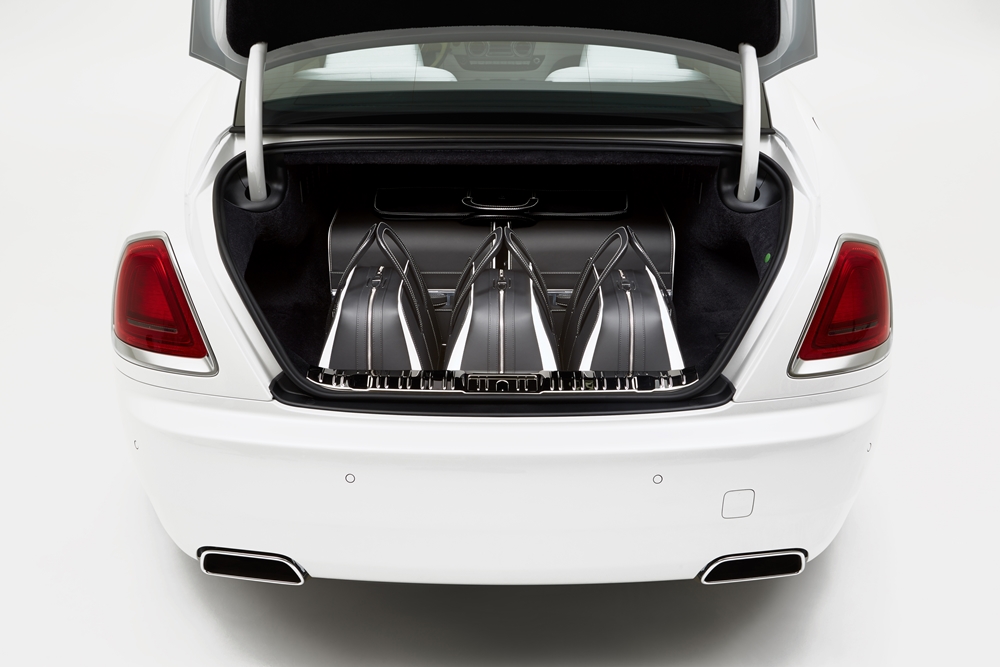 According to the automaker, particular attention to detail has been paid to the area that most often comes into contact with the owner, ensuring the experience of carrying the luggage as effortless as possible. The handles have been designed to ensure an even weight distribution, meaning no undue pressure is placed on the hand. An invisible stitch has been applied to ensure a perfectly smooth and tactile finish.
As with all Rolls-Royce cars, a flying lady figurine that's called The Spirit of Ecstasy, is also embossed onto the exterior of each bag.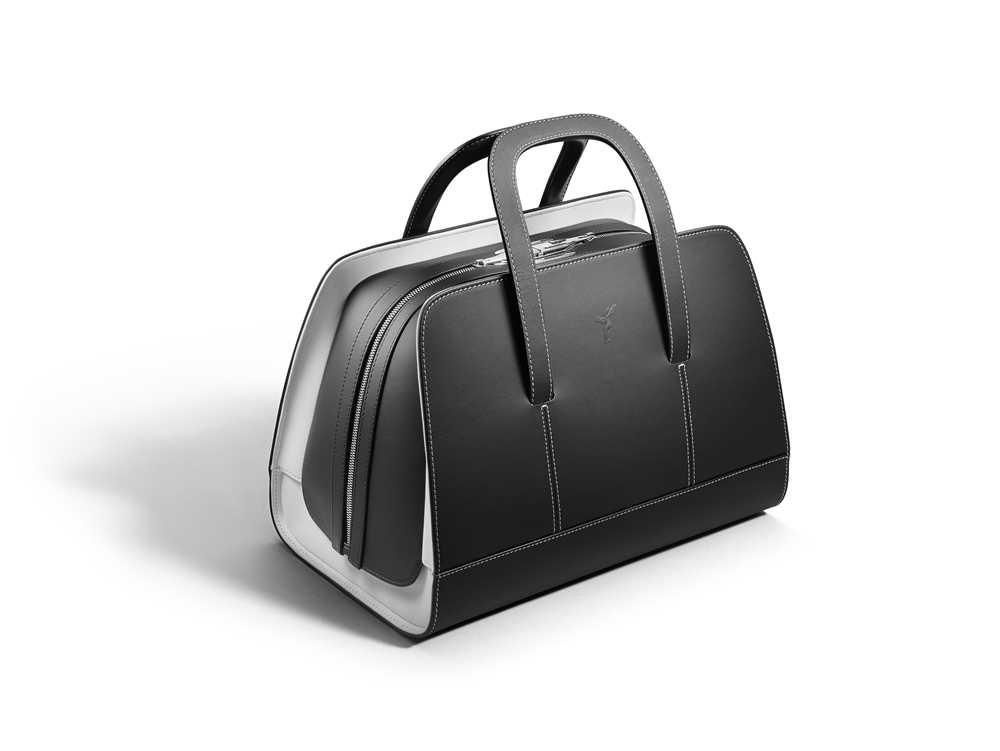 The Grand Tourer bag features a set of wheels, specially designed on a wide track to provide a high level of stability, provide an effortless transfer from ground to luggage compartment, ensuring the bag glides into position seamlessly in the rear of the car.
The luggage set is made of lightweight and durable materials of carbon fibre – which explains the hefty price tag! It has been formed into the frame of the case, complemented by a wide-set handle and a high-sided design, optimising the stowage capability of the luggage.
The Garment Carrier, a sleek and slim-lined addition that sits atop the Long Weekenders and Grand Tourers, has been designed to encompass a gentleman's shirt and tuxedo or a ladies gown. A loop for a silk tie or scarf is thoughtfully incorporated to match the owner.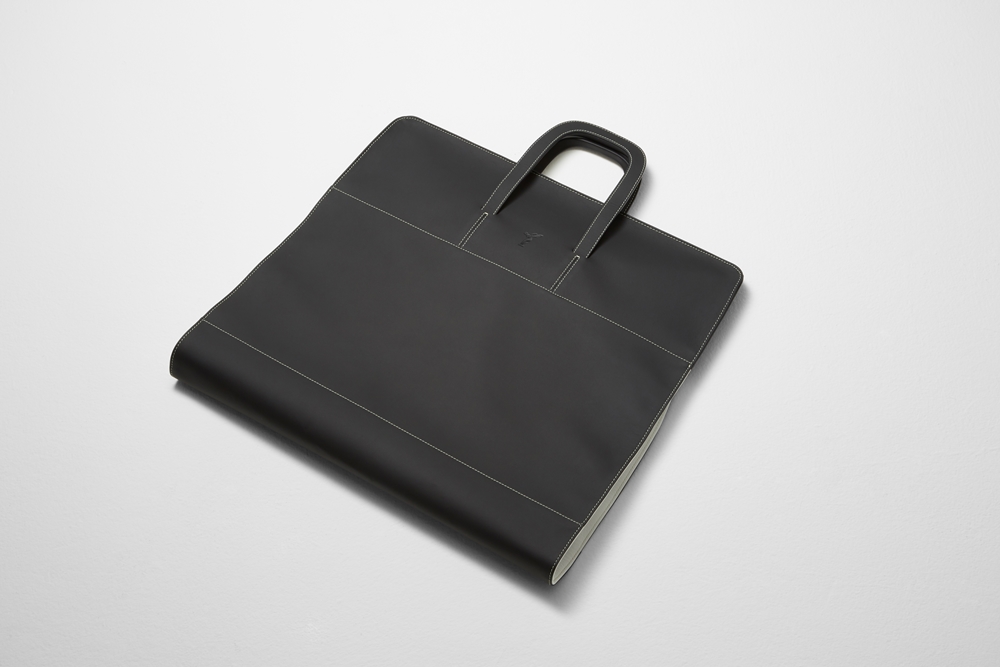 To preserve and protect the leather quality of the Wraith Luggage Collection, each master craftspeople must wear a white gloves whilst working. The Rolls-Royce leather is hand-stitched using the same colour thread as featured in the owner's car and lined with a monogrammed lining discreetly featuring the Rolls-Royce emblem.
The Wraith Luggage Collection is available for order from Rolls-Royce Dealerships worldwide. The pieces can be bought individually and for the 6 piece Wraith Luggage Collection (excluding local taxes) set, it will cost you £24,248 in the U.K, €28,984 in Europe, $45,854 in the USA, $44,925 in Canada, ¥4,753,323 in Japan and $42, 606 for the rest of the world (est RM166,664).