ADVERTISEMENT
Bentley is enhancing its new Mulsanne range at the 2016 Beijing Auto Show with the global debut of the highly exclusive Mulsanne First Edition.
Bentley's new model range comprises the Mulsanne, the performance-focused Mulsanne Speed and ultra-luxurious Mulsanne Extended Wheelbase, with its enhanced rear passenger space and airline-style seats. Only 50 units of the First Edition will be made available across the new three-model Mulsanne family.
One of the most unique feature available in the new Mulsanne First Edition is a bespoke Mulliner sterling silver vanity kit inlaid into the rear picnic table. The set includes a vanity mirror, hair brush and comb, all of which fit perfectly into a unique Mulliner-designed picnic table for discreet stowage.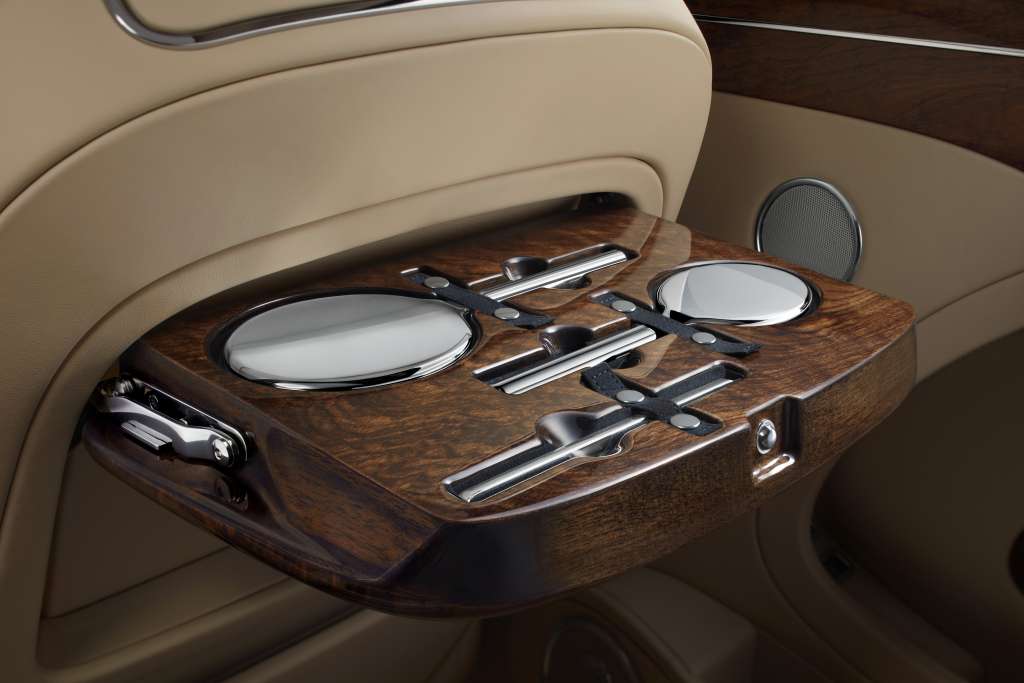 First Edition motifs are positioned throughout the cabin, including a unique diametric overlay on the rear seat picnic tables, special tread plates and Union Jack-inspired First Edition embroidery on the seats. Each Mulsanne First Edition also features a specially engraved Bentley 'Flying B' bonnet ornament and can be specified with a champagne cooler.
One out of the 50 examples of the First Edition that was being displayed at the Beijing Motor Show is the Mulsanne Extended Wheelbase First Edition featuring a ripple-patterned Fulbeck veneer sourced from a 350-year-old English walnut tree. According to the automaker, this extremely rare and sought-after wood fetched an undisclosed record price at auction, with Bentley able to acquire enough to create veneer panels for a small number of cars. All other Mulsanne First Edition models are available with an Antique Ash veneer.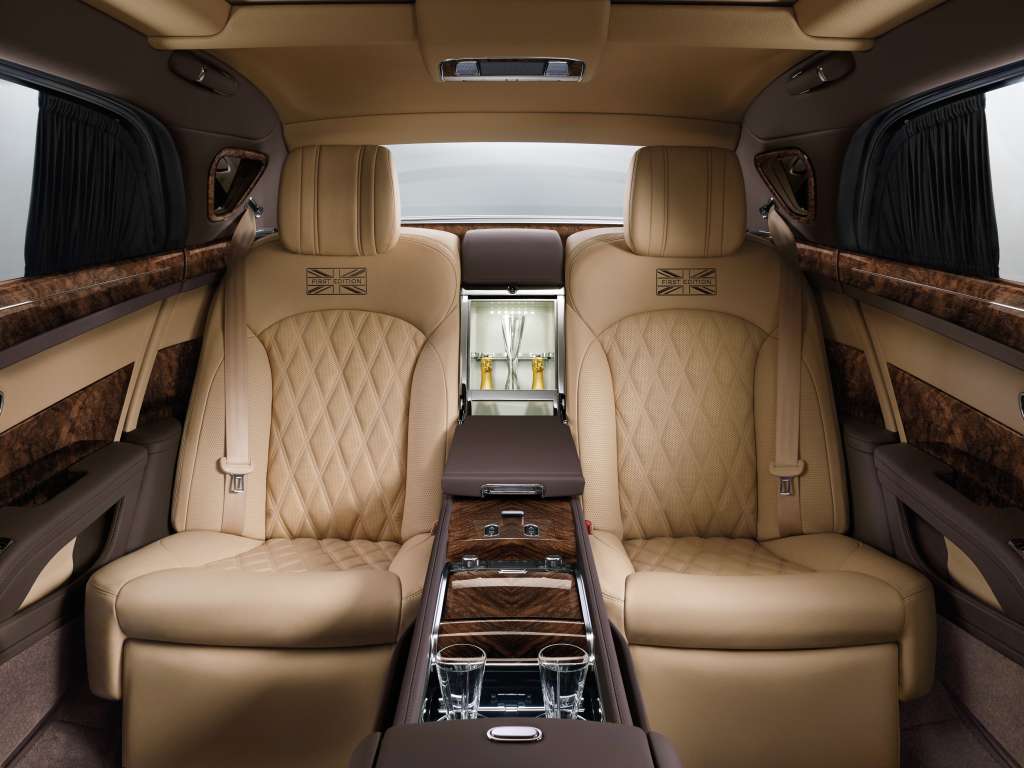 Compared to other models in its range, the Bentley Mulsanne Extended Wheelbase feature an additional 250 mm of rear legroom, offering a first-class air-travel experience for the road and is designed for customers with a preference for being chauffeured.
Further enhancing this luxurious interior space are new airline-style reclining seats with extending footrests and a rear compartment sunroof. Occupants can also sleep in peace in the rear thanks to rear compartment curtains, that comes in matching Ivory colour to complement the interior.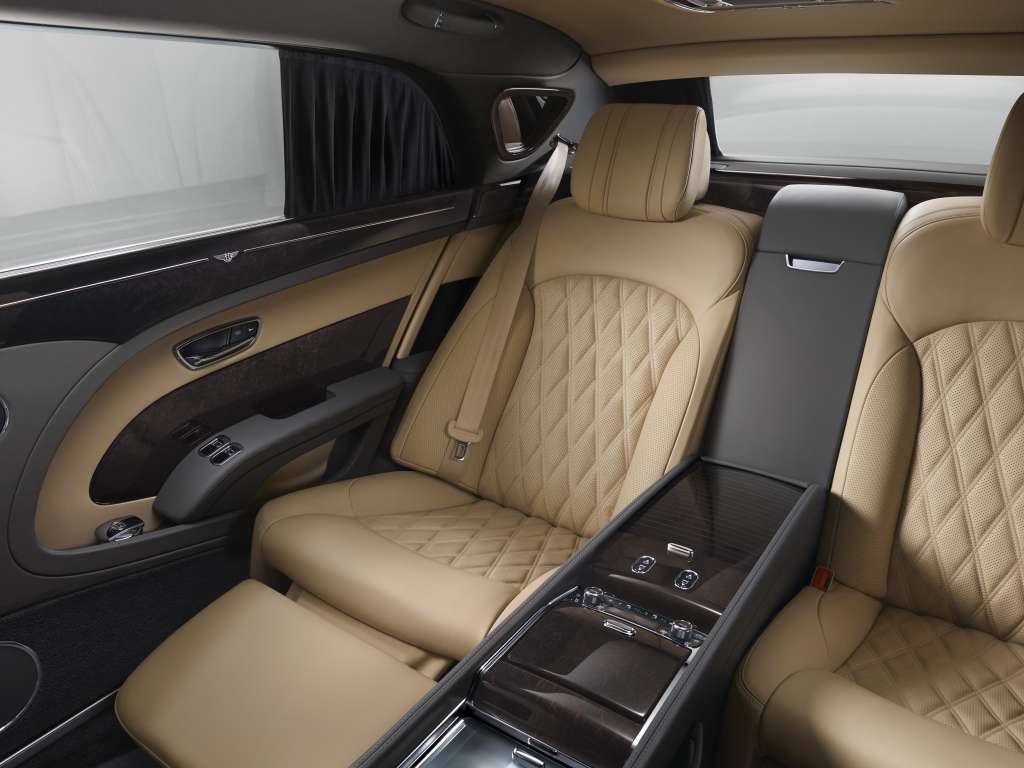 Rear-seat passengers also benefit from Bentley Entertainment Tablet – a pair of 10.2-inch Android devices (with 4G, WiFi and Bluetooth) seamlessly integrated into the backs of the front seats. At a single touch of a button, it deploys the screens from their stowed positions.
The Android-powered tablets have access to over a million Android Apps – such as Skype, Google Play and Spotify – and can be used even when it is outside from the car, like in the office and at home. Each tablet has 32 GB of on-board storage (expandable to 128 GB via a Micro-SDXC card), USB ports and a front-facing camera.
Audio can also be streamed through the vehicle speakers, and new destinations can be sent from the tablets to the Mulsanne's navigation system. Internet browsing is via the car's 4G WiFi system, giving you access to internet radio and local or streamed video.