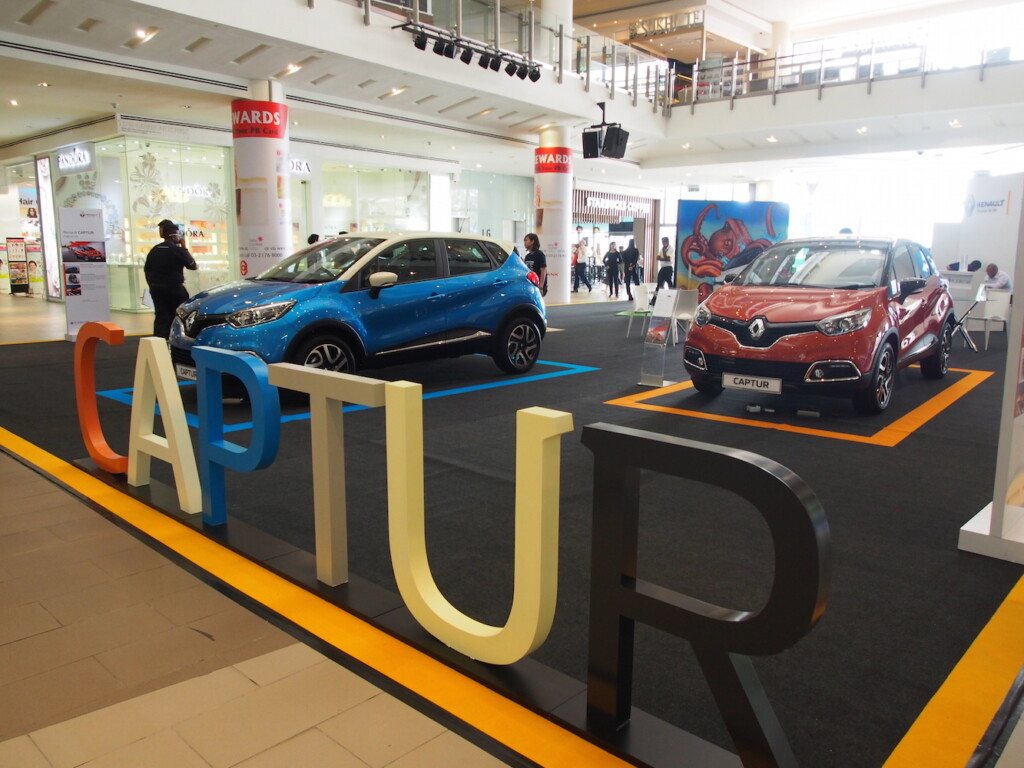 ADVERTISEMENT
TC Euro Cars (TCEC), the sole franchise holder of Renault cars in Malaysia, is bringing a unique and interactive 'Capture Life in 3D' experience to the public in a series of roadshows, beginning 21 April, to showcase the fashionable and efficient Renault Captur urban crossover.
Taking centre stage will be a large 8-foot tall 3D art installation featuring the Renault Captur in 3 different engaging and out-of-this-world 'Capture Life in 3D' scenarios. These backdrops are designed to reflect key attributes of the spirited crossover – fun, trendy, adventurous, versatile and urban – that complement the active lifestyles of drivers and their families.
Conceived by 38-year-old self-taught artist Chekri Mansor, the 'Capture Life in 3D' art was developed using airbrush and normal brush techniques to create richer details that enhance the 3D effect. You can check out the YouTube link below for for a quick preview and behind-the-scenes look of this 3D art project.
TCEC decided to use 3D art to convey the essence of the Renault Captur concept – Capture Life – as it is an expressive and popular form of visualisation that is appreciated by Malaysians from all walks of life.
Kuan Kim Luen, CEO of TC Euro Cars Sdn Bhd, elaborates, "The Captur was developed based on the 'Explore' petal of Renault's design strategy. The word 'Captur' contains the French word 'cap', which means a course you set or a stage you cross. It aims to invite customers to make adventure a part of everyday life, be it extraordinary or more ordinary forms of exploration, and then capture those moments to live them to the fullest."
"Art offers infinite possibilities for bringing concepts to life and this 'Capture Life in 3D' art installation aims to create an emotional connection to the Renault Captur amongst more Malaysians. Through this showcase, we hope to stimulate conversations about how the Captur, with its attractive design, ingenious functionality and outstanding efficiency, complements its disposition for discovery to give customers a positive outlook on whatever comes their way," continued Kuan.
Visitors to the Renault 'Capture Life in 3D' roadshows will not only get to interact with the large 3D art wall, but also take part in a photo contest to win exclusive prizes and merchandise.
To participate, you are encouraged to pose creatively in line with the theme of the 3D art presented and post the photo with a creative caption and the hashtag #CaptureLifeIn3D on the Renault Malaysia Facebook page. 10 prizes will be given for each roadshow location.
TCEC is also offering on-the-spot test drives for interested buyers of the Renault Captur at the roadshows and special merchandise for each completed test drive.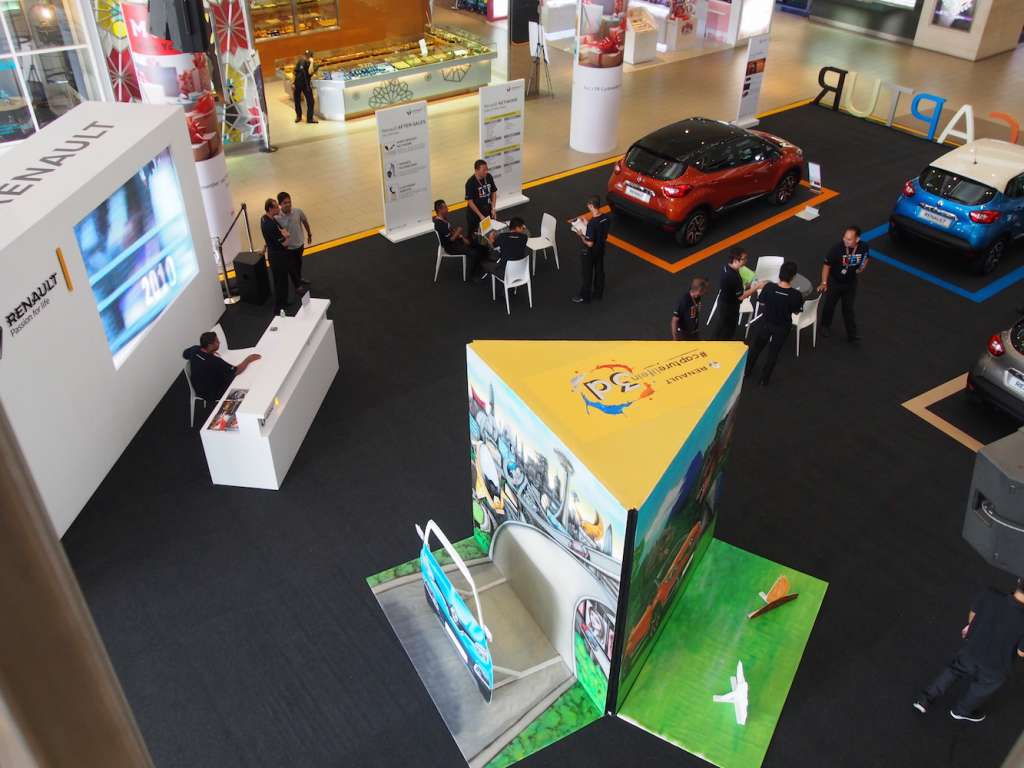 The Renault 'Capture Life in 3D' roadshows will be held at the following dates and venues:
21 – 24 April 2016: Setia City Mall, Shah Alam, Selangor
13 – 15 May 2016: Sutera Mall, Johor Bahru, Johor
19 – 22 May 2016: Gurney Paragon, Georgetown, Penang
23 – 26 June 2016: Sunway Pyramid Shopping Mall, Bandar Sunway, Selangor
For more info about the Renault 'Capture Life in 3D' roadshows or the Renault Captur crossover, visit www.renault.com.my or www.facebook.com/RenaultMalaysia.