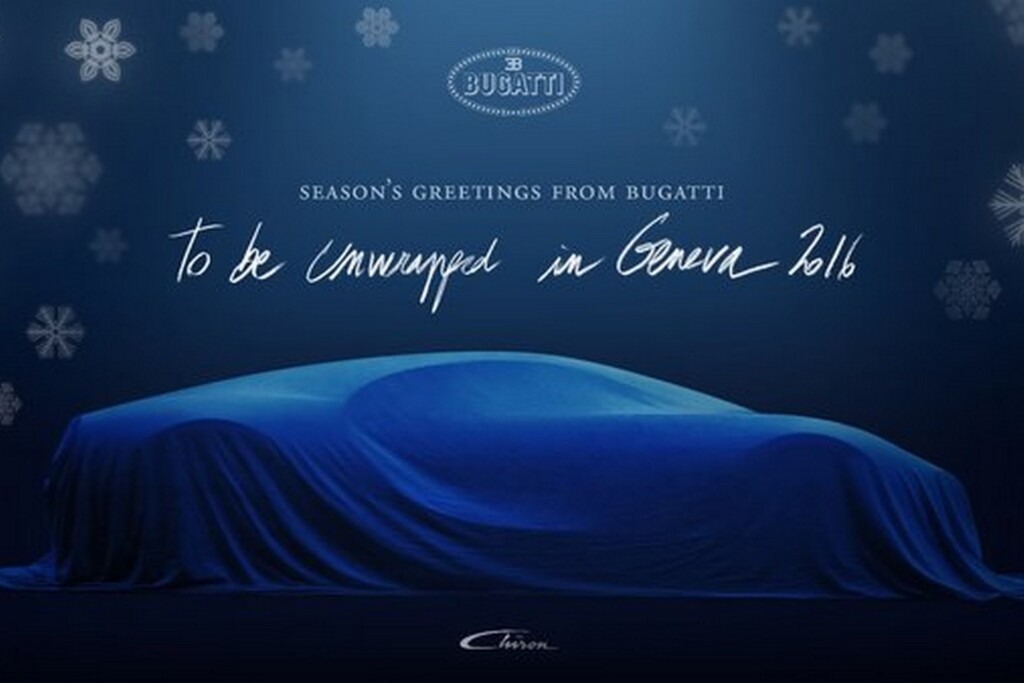 ADVERTISEMENT
Bugatti has released a teaser photo of the highly anticipated Chiron set to arrive at the 2016 Geneva Motor Show in March next year.
The Christmas card teaser above doesn't actually reveal much of the hypercar, but at least we have a better view of the sleek side profile that shows some of the cues come from the hypercar's predecessor, the Veyron. The teaser is actually very similar to the sketch Bugatti has been showing to prospective buyers for quite some time.
Without even seeing it in the flesh, Bugatti already had more than 100 pre-orders registered, so it looks like the Chiron is shaping up to be a better business case, taking into account the (unprofitable) 450-unit Veyron reached sold-out status in 10 years.
Bugatti has announced the new model previewed by the Vision Gran Turismo concept will be "more of everything." Based on this statement, we can assume it will have even more power and it will be quicker than the Veyron Super Sport WRE.
Latest rumours indicates the quad-turbo 8.0-liter W16 engine will have around 1,500 hp and 1,500 Nm of torque channeled to both axles through a bespoke 7-speed DSG. The 0-100 km/h sprint will allegedly take only 2.3 seconds before reaching a top speed of 480 km/h. In order to reflect the increased top speed, the Chiron's speedometer will end at 500 km/h.
Bugatti will officially debut the Chiron at the Geneva Motor Show in early March, but hopefully official images and details will be released earlier. Following the model's launch, a Chiron Targa could be out by 2018. Total production is expected to stand at around 500 units, including both the coupe and the open-top.
Source: via Worldcarfans