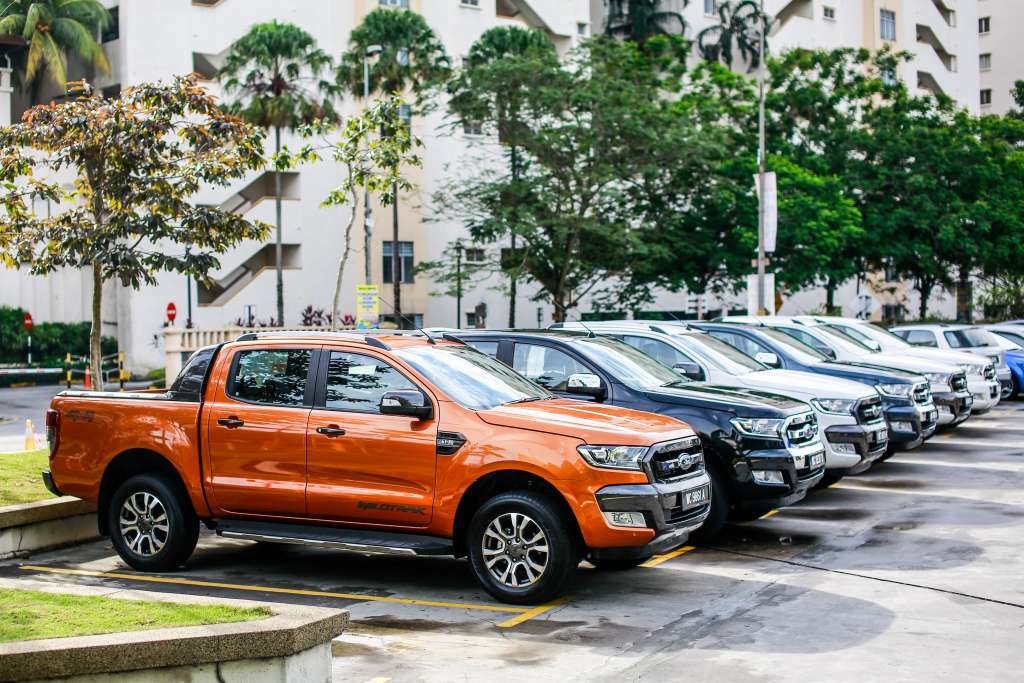 ADVERTISEMENT
The all-new Ford Ranger is quite possibly the company's most important model for Ford Malaysia. Ever since it entered our market in October this year, the company's overall retail sales in Malaysia jumped 30% from the previous month (September) to 1,095 units. Its sales momentum continues to soar in the following months where out of 830 units sold in November, 707 units account for the sale of its Ranger pickup truck.
It seems like the facelifted Ranger's presence is causing a stir in the pick-up truck segment, giving the  Mitsubishi Triton, Nissan Navara and Toyota Hilux a run for their money.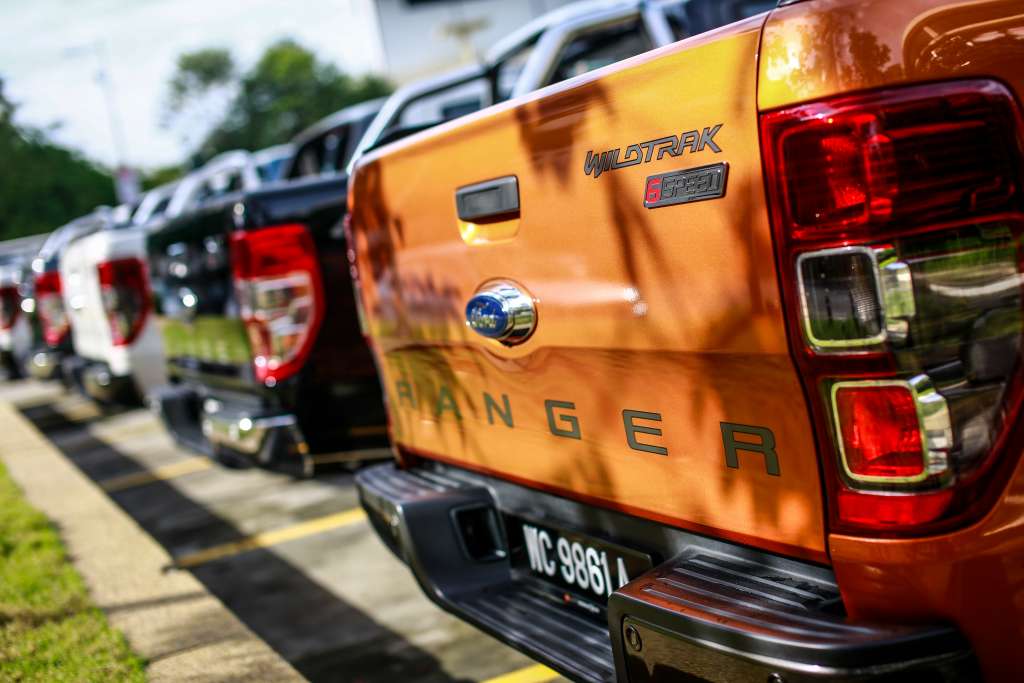 AF was recently invited for an expedition to Tadom Hill Resorts in Banting, conquering a range of exciting on- and off-road conditions along the way to get an up-close and personal look at this 'hot' pickup truck.
In Malaysia, the new Ranger is offered in six different variants for buyers to choose from including the range-topping 3.2 Wildtrak in which I managed to spend most of my time.
Unlike the rest of variants, the 3.2 Wildtrak is the creme de la creme of the Ranger as it comes with a plethora of new and first-in-class items for Ford to boast about.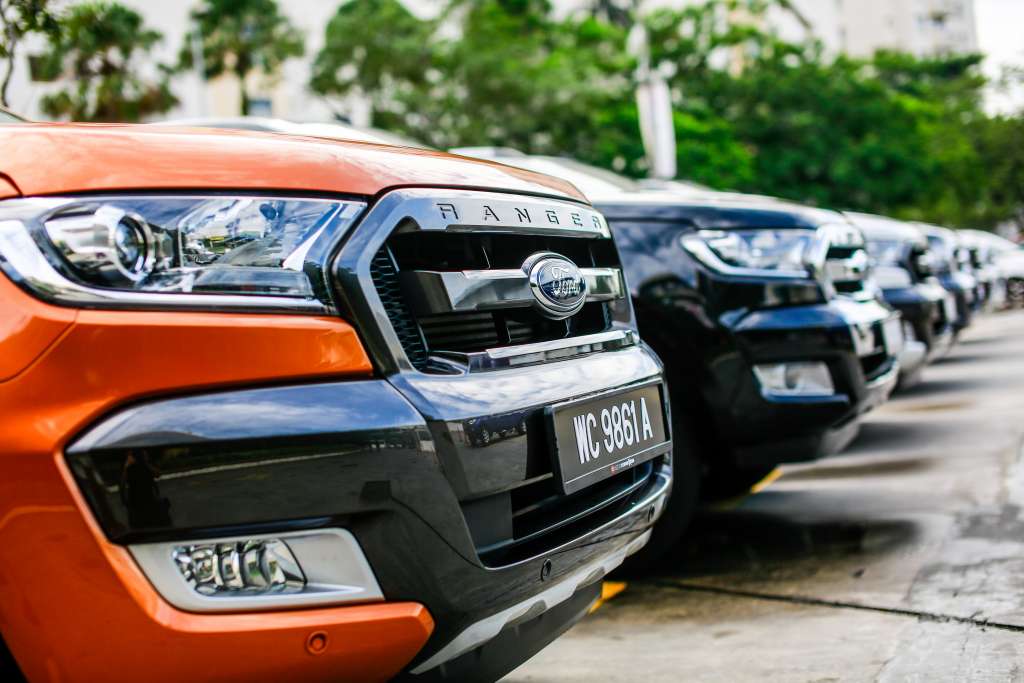 This flagship variant is targeted at buyers who'll not only use the pickup for its towing or 4X4 capabilities, but also on a daily drive basis thanks to its full range of smart technologies on-board.
One of the most appealing features of the Ranger is its handsome exterior styling that leaves buyers with a strong and positive first impression. Unlike the XLT or XL models, the 3.2 Wildtrak has more sporty and rugged look thanks to its distinguish trapezoidal grille with strong outboard nostrils finished in a dark, liquid metallic grey. The same accent colour is also found on the side mirrors, door handles, side air vents, bed rails and tail lamps.
Other distinctive features available on the 3.2 Wildtrak are the rectangular fog lamps, a unique sports hoop, exclusive machined 18-inch alloy wheels and Wildtrak logos.
The 3.2 Wildtrak version also comes in a special orange paint job which has been specially tweaked to make the vehicle stand out from the crowd. The orange accents are also found inside the cabin with orange stitching on the seats, the leather-wrapped steering wheel, the leather gear knob and on top of the instrument panel. Aside from that, the 3.2 Wildtrak also houses plush seats – including an eight-way power adjustable driver's seat – with bold graphical elements, a dual-TFT instrument cluster, an 8-inch touch screen as well as air-vents finished in chrome.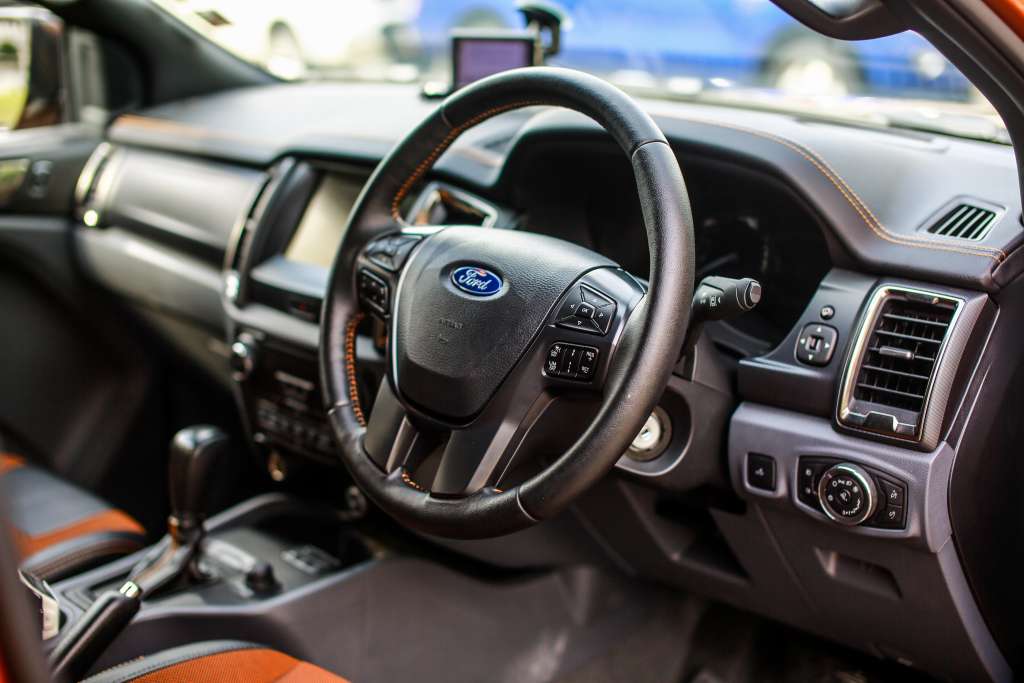 While orange might be everybody's cup of tea, it really blends well in this rugged pickup truck, especially when it's covered in mud. Plus, it creates a more luxurious ambience to the vehicle as compared to the rest of its siblings, besides offering an abundance of practical solutions for the driver and its occupants.
Styling aside, powering the Ranger Wildtrak is a 3.2-litre Duratorq 5-cylinder TDCi diesel engine that is capable of putting out 200PS and 470Nm of torque, paired with a 6-Speed Automatic tranny with Sport mode.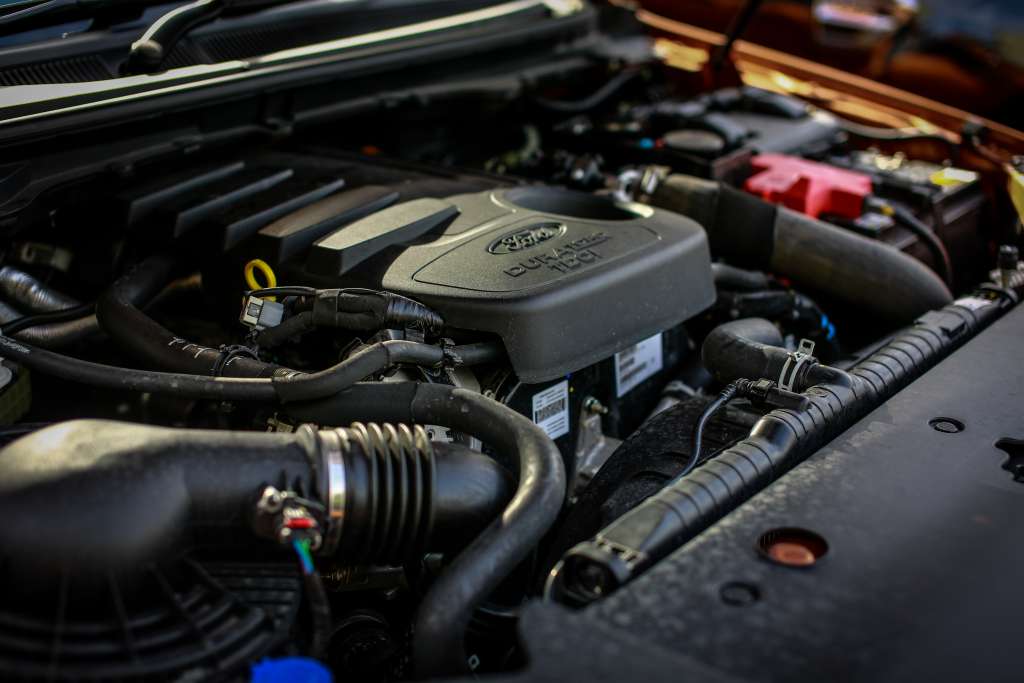 With a zero load on the trunk, and with two passengers on board, this punchy diesel-powered Ranger Wildtrak offers a refined and zippy driving experience complemented with rapid and smooth shifts. Its overall driving experience is similar to driving an SUV rather than a truck while its overall ride and handling is amazingly comfortable thanks to its fine-tuned suspension.
With the new Ranger, Ford has replaced the traditional hydraulic steering system with an electric power-assisted steering (EPAS). Ford claims that the EPAS would provide precise steering with a natural and confident feel, however, during my test run, I found a lack of feel from the steering and it was too light for motorway driving.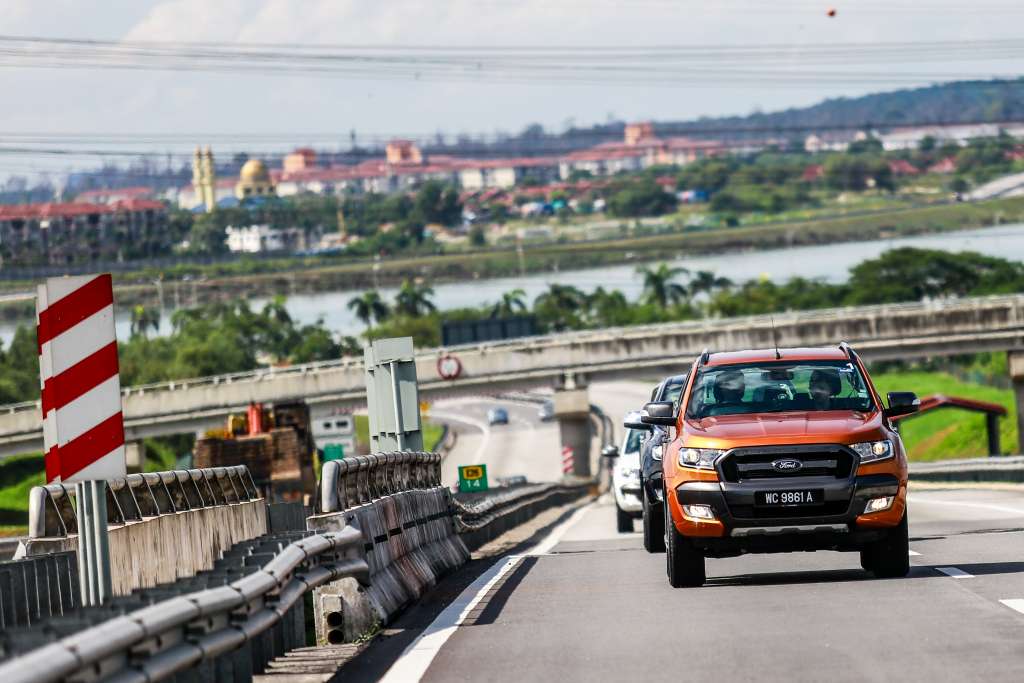 Nonetheless, the best part about driving the 3.2 Wildtrak is that it comes with an array of driver assist technologies for a more convenient driving experience on the road. My most favourite feature is called the Lane Keeping Alert and Lane Keeping Aid. Both systems work together to help prevent the driver from unintentionally drifting away from the lane when driving at high-speed.
If it detects the vehicle is straying from its lane, Lane Keeping Alert warns the driver with a vibration in the steering wheel. If no action is taken to correct the drift, Lane Keeping Aid will then gently steer you back into your lane.
I've put it to a test, and although I didn't notice much vibration coming from the steering wheel, it did 'magically' steer the Ranger back in the correct lane. However, do note that these technologies are there to assist only, so it's very important for you to have full control of your vehicle at all times!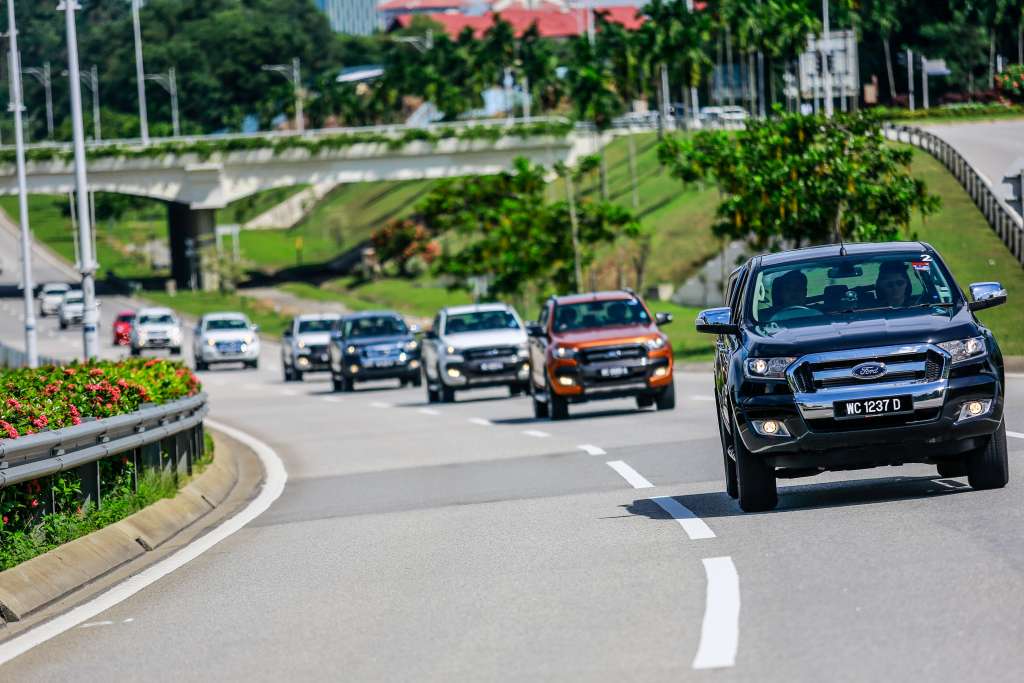 Another smart feature worth mentioning is the Forward Alert that gives drivers a visual and loud audible warning if you are driving too close to the vehicle in front of you. This feature can be very useful if you are easily distracted on the road, but it can get a tad annoying at the same time.
After arriving at Tadom Hill Resorts, a specially constructed drive route enabled us to experience a number of off-road activities to showcase the capabilities of the new Ranger. The off-road activities included wading through water up to 800mm deep, climbing up on a slope, going on a vertical downhill and driving through muddy terrain.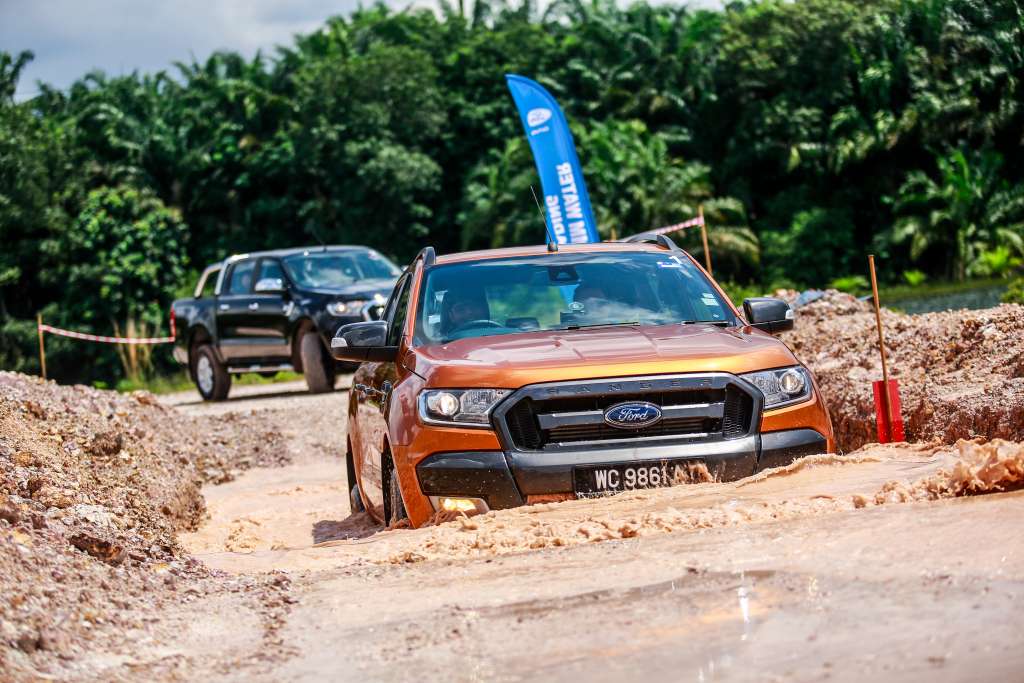 Completing the off-road challenge in the Ranger Wildtrak was almost like childs play – although it might not be suitable for the faint-hearted. The Ranger is, after all, built to handle these extreme terrains with ease and as safely as possible.
With the Ranger's Electronic Stability Control and Rollover Mitigation we were able to pave through slippery terrain effortlessly. This technology reduces torque and selectively applying individual brakes to stabilize the truck when it detects a loss of control.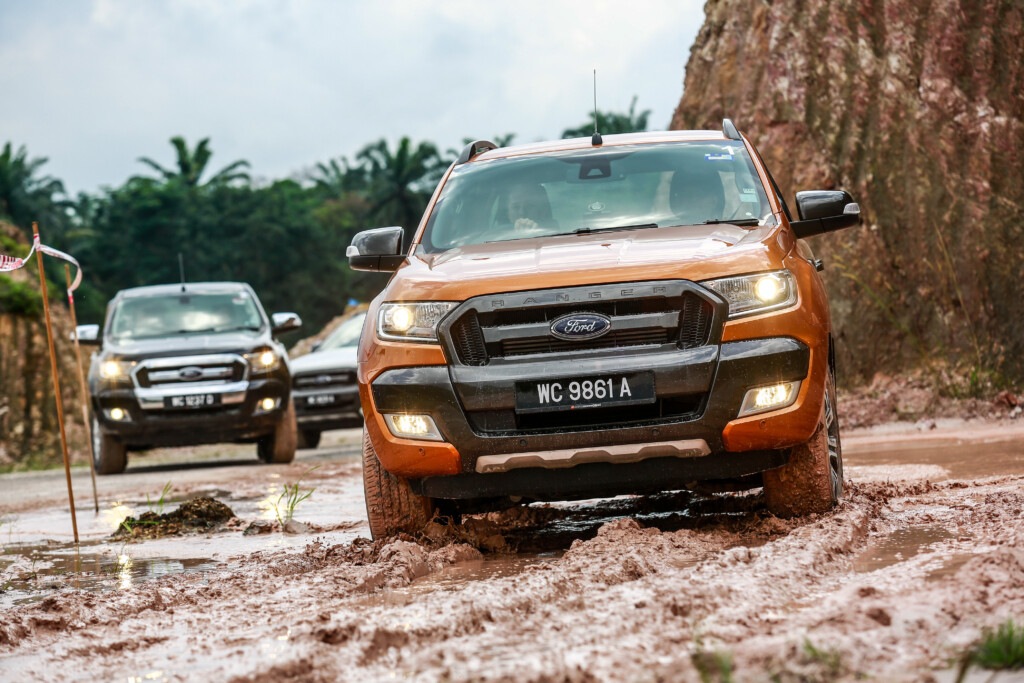 We also had the chance to experience Hill Launch Assist that holds the Ranger in place for three seconds when the driver removes their foot from the brake while ascending a hill so you can confidently start off from a slope.
It's also hard not to be impressed with the Ranger's ability to wade through water up to 800mm deep. The engineering team at Ford have made sure the air-intake and engine electronics are placed in the engine bay as high as possible providing the driver with more confidence from behind the wheel.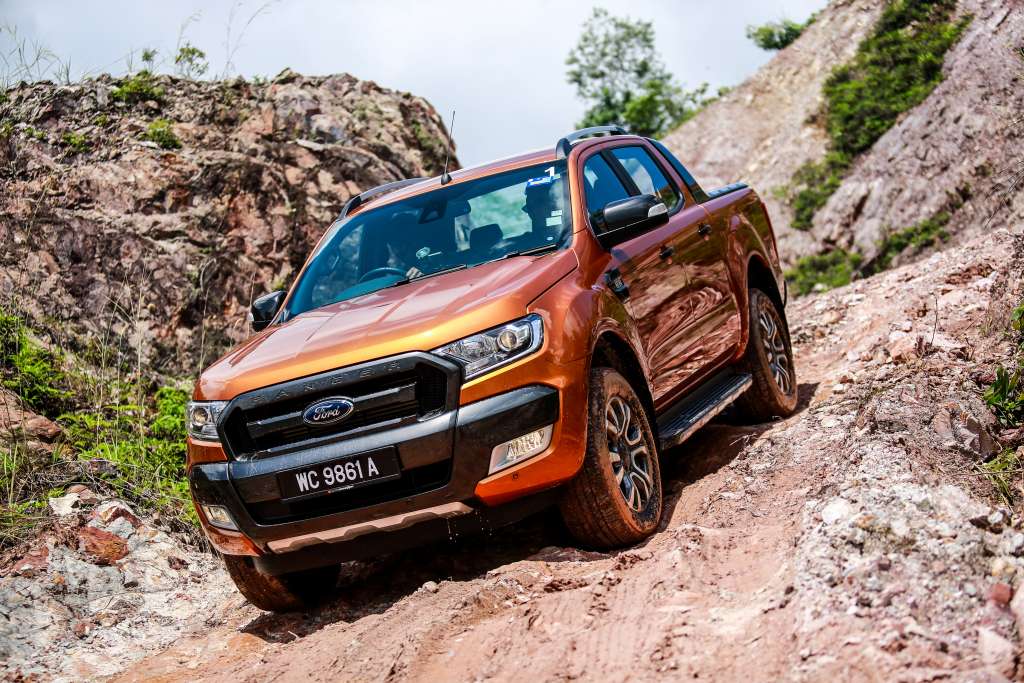 The Ranger Wildtrak is one high-tech piece of machinery, with an array of gizmos worth boasting about. That's not all, its tough and powerful strengths are matched by towing capability of up to 3,500 kg and exceptional payload capacity of up to 1,200kg. Although it is the most expensive variant offered in the line-up, the 3.2 Wildtrak is a complete package for those seeking a rugged pickup truck with car-like characteristics.
The popularity of urban 4×4's doesn't seem to be waning one little bit, and in that respect the Ranger is truly at the top of its game.
SPECIFICATION: Ford Ranger 3.2L Wildtrak
Displacement: In-line-5 3.2-litre Duratorq TDCi diesel
Transmission Type: 6-Speed Automatic with Sportmode & Electronic-shift-on-the-fly (ESOF)
Power: 200PS @ 3,000rpm
Torque: 470Nm @ 1,750 – 2,500rpm
Fuel Type: Diesel, Euro 2
Maximum Payload: 1,000kg
Towing Capacity: 3,500 kg
Price: RM 132,188 OTR including GST without insurance