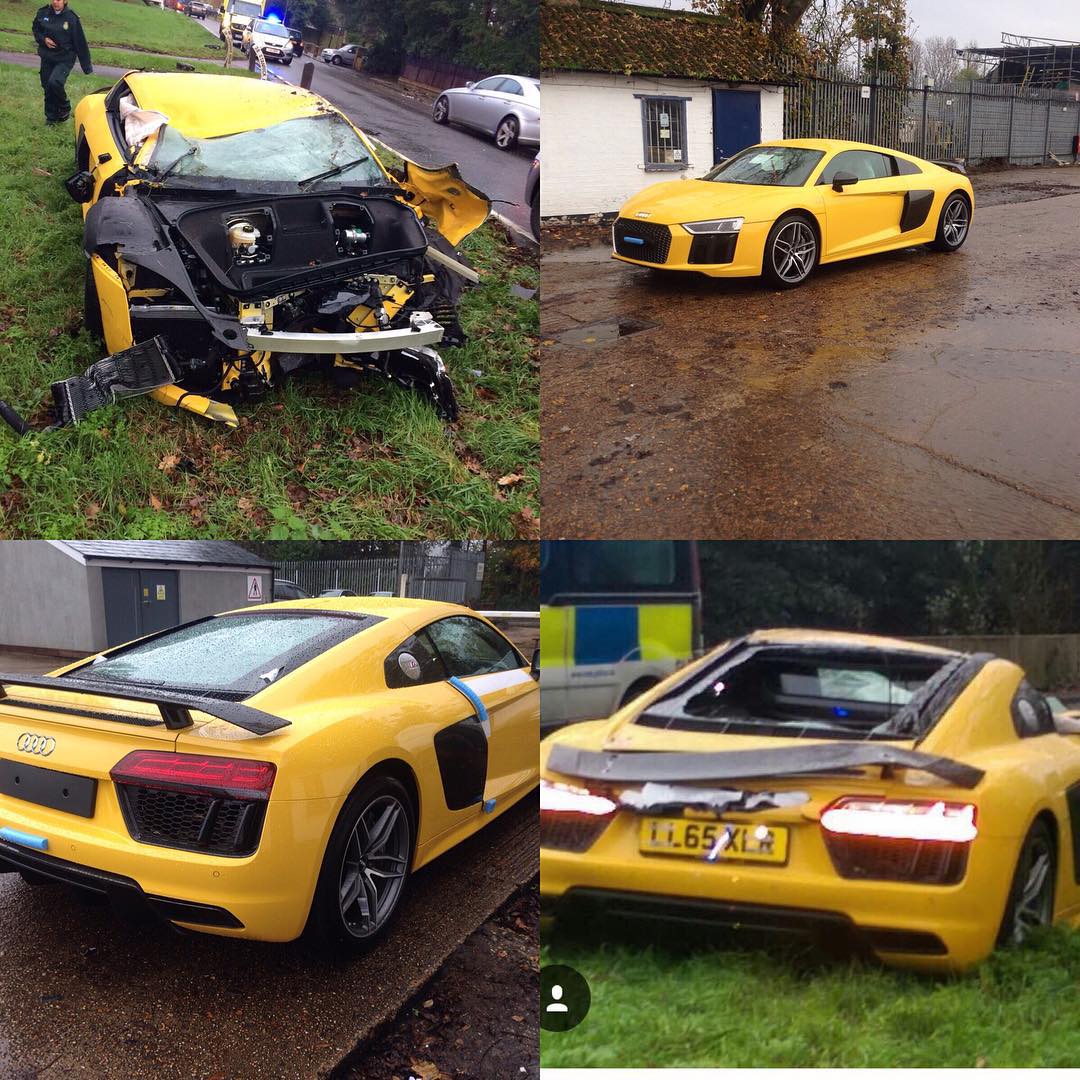 ADVERTISEMENT
Formally shown at the 2015 Geneva Motor Show earlier this year, the 2016 Audi R8 V10 is very new. But that didn't stop this fella from flipping one of the best supercars around. Ouch! 
Details are scarce at the moment, but according to an Instagram user lovedbeard, someone went to his son's Audi dealership, requested to try out the Audi R8, clipped a kerb and flipped.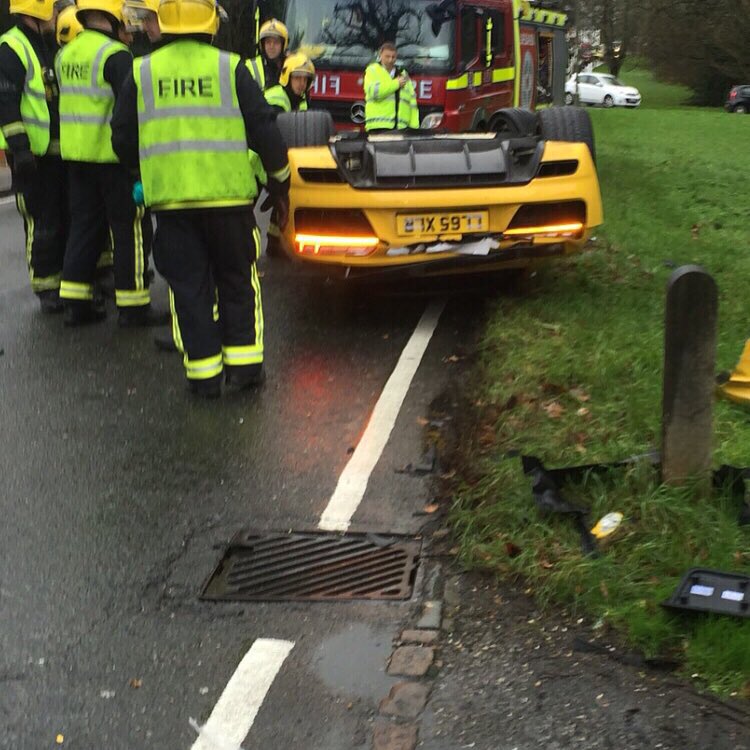 Presumably, both the salesperson and driver survived the ordeal, but the poor German supercar took quite a hit. The yellow R8's front end was completely torn off, while the roof gets crushed in. Also painful to see is the carbon fibre rear spoiler bent at a very awkward angle.
Looking at the damage, it is safe to say that the spanking-brand-new Audi R8 is going to be a write-off real soon, and someone's bank account may have just lost a few digits.
Via: Jalopnik, lovedbeard Instagram