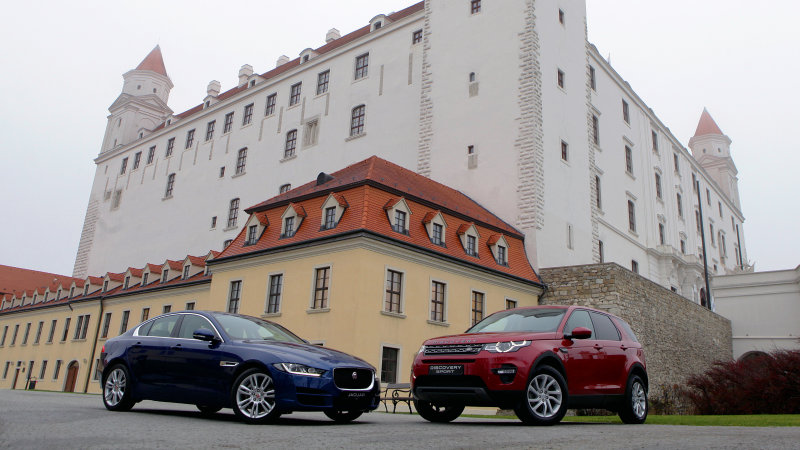 ADVERTISEMENT
Jaguar Land Rover has announced plans to open a manufacturing facility in the city of Nitra, western Slovakia. The new world-class £1 billion (RM6.5 billion) premium manufacturing facility will eventually employ around 2,800 people.
Dr Ralf Speth, Chief Executive Officer, Jaguar Land Rover commented, "Jaguar Land Rover is delighted today to welcome Slovakia into our family. The new factory will complement our existing facilities in the UK, China, India and Brazil and marks the next step in the company's strategy to become a truly global business.
"Slovakia has an established premium automotive sector, which represents 43% of the country's overall industry. It has more than 300 suppliers in close proximity and an excellent logistics infrastructure; this confirmed our decision that this country was the ideal location."
"The heart of our company will always be in the UK, where our design, technology and manufacturing capabilities are based. It is our creativity and innovation which makes Jaguar Land Rover the leading boutique automotive brand, offering exceptional products for our customers."
The British automaker did not say what vehicle it will build in Slovakia, other than it will be an all-new aluminum model. It is anticipated that the first cars will come off the production line in late 2018. The factory will have an initial capacity of 150,000 vehicles and construction will commence in 2016.
Robert Fico, Prime Minister of Slovakia said, "We are glad that Jaguar Land Rover has chosen Slovakia for its new world-class manufacturing facility. This decision shows that, with a stable and solid business environment, Slovakia is an attractive place for investors. And the marriage of Slovak craftsmanship and British engineering holds great promise."
Jaguar Land Rover has made significant progress in building its international manufacturing presence over the last year. It opened a new joint venture in China and commenced construction of its local manufacturing plant in Brazil at the end of 2014. The creation of new international plants allows the company to offer its customers even more exciting new models, protect against currency fluctuations and create a globally competitive business.
Over the past five years, Jaguar Land Rover has employed more than 20,000 people taking its workforce to more than 37,000 and invested more than £11 billion in new product creation and capital expenditure.
Jaguar Land Rover has selected Slovakia as the location for its next manufacturing site after considering other locations around the world including other European countries, United States and Mexico.