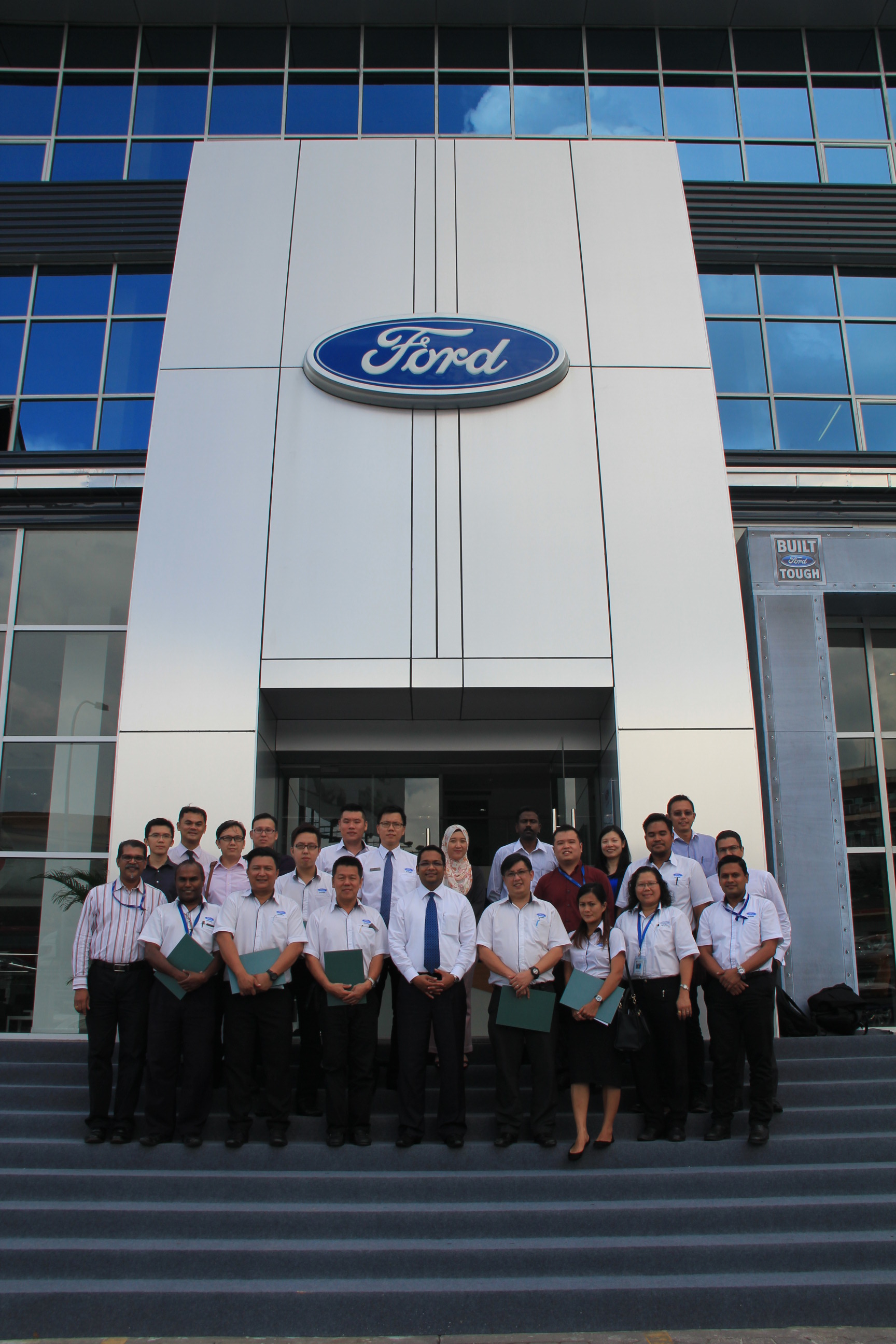 ADVERTISEMENT
Ford, together with Sime Darby Auto Connexion (SDAC), Ford Motor Company's distribution partner in Malaysia, recently held its second annual World Cup Sales Competition, a training program that recognises and rewards sales consultants for their knowledge and ability to provide the very best customer service.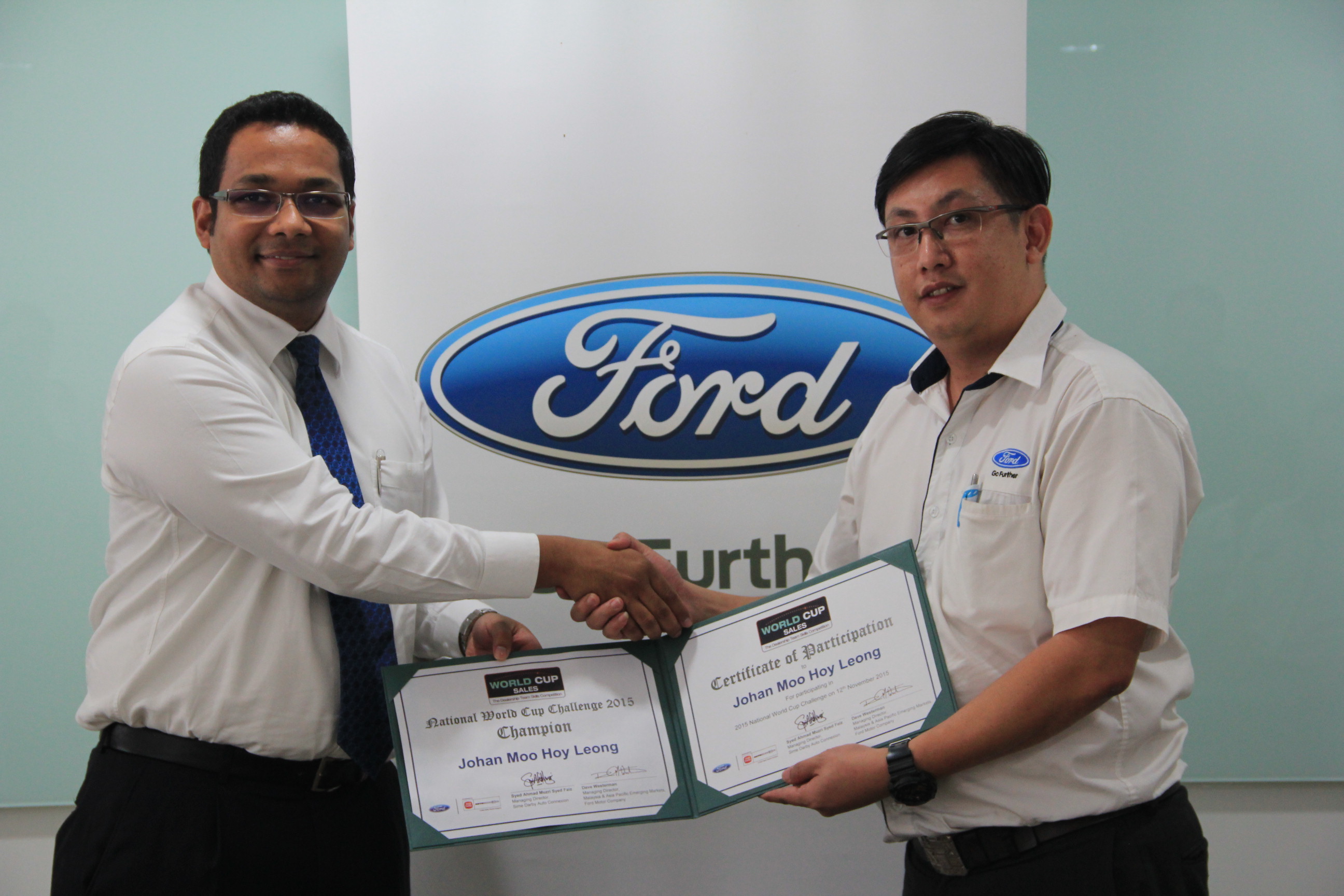 The initiative is part of Ford and SDAC's commitment to deliver high quality customer service, as a key part of a world-class overall customer ownership experience.
"Our customers are the cornerstone of our success, and part of supporting our fast-growing customer base is developing the skills of our people. We introduced the World Cup Sales Competition to Malaysia as a way to both help our people develop their skills and ensure every dealership nationwide is committed to delivering customers the best possible ownership experience," said David Westerman, managing director, Malaysia and Asia Pacific Emerging Markets, Ford Motor Company.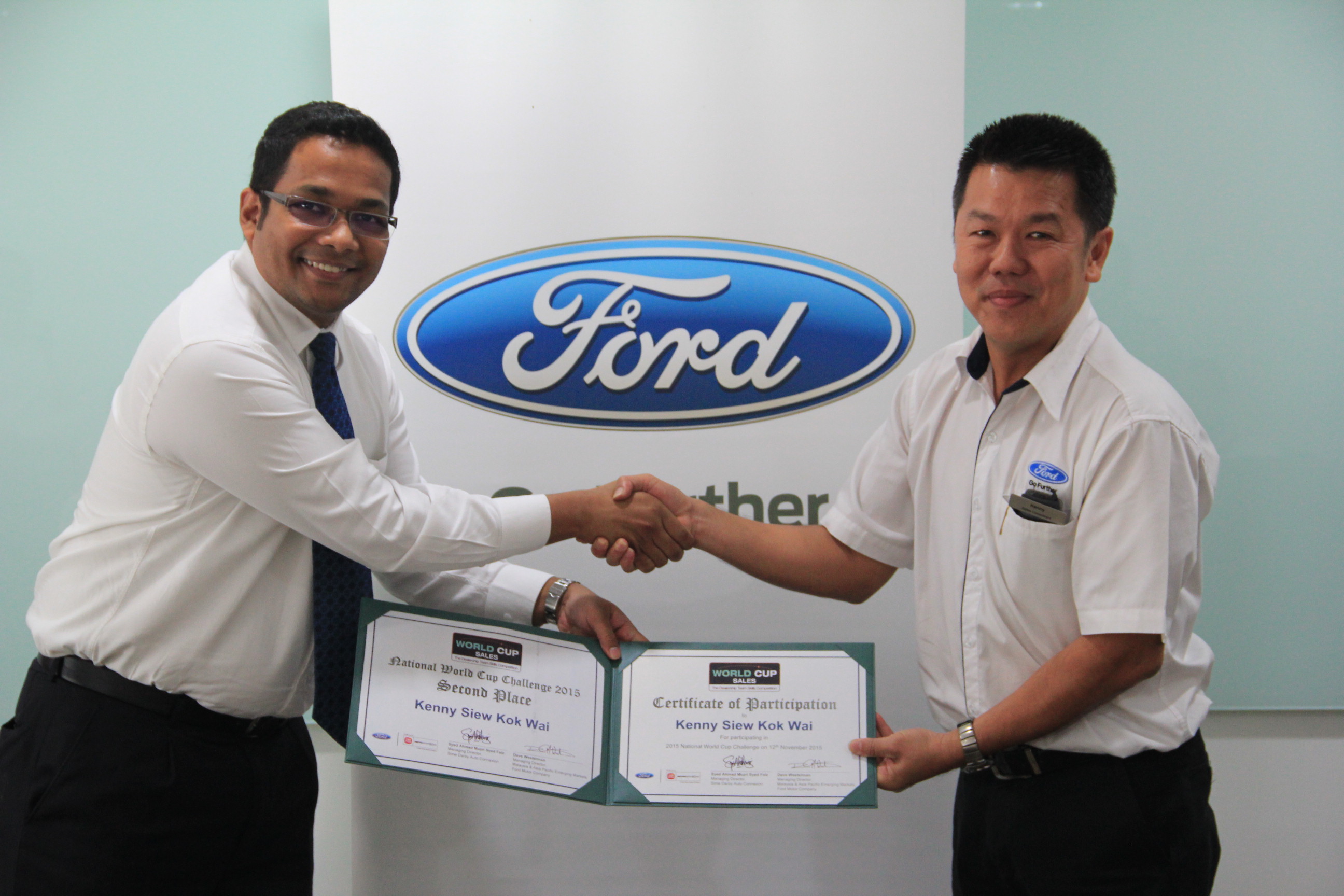 The World Cup Sales Competition saw the top 15 sales consultants across Malaysia – from the Southern, Northern, East Coast, Klang Valley and East Malaysia regions – compete for a chance to take home cash prizes.
Sales consultants were evaluated based on how they manage relationships with customers and ensure their satisfaction, customer service levels, knowledge of Ford vehicles and ability to explain their features, functions and benefits.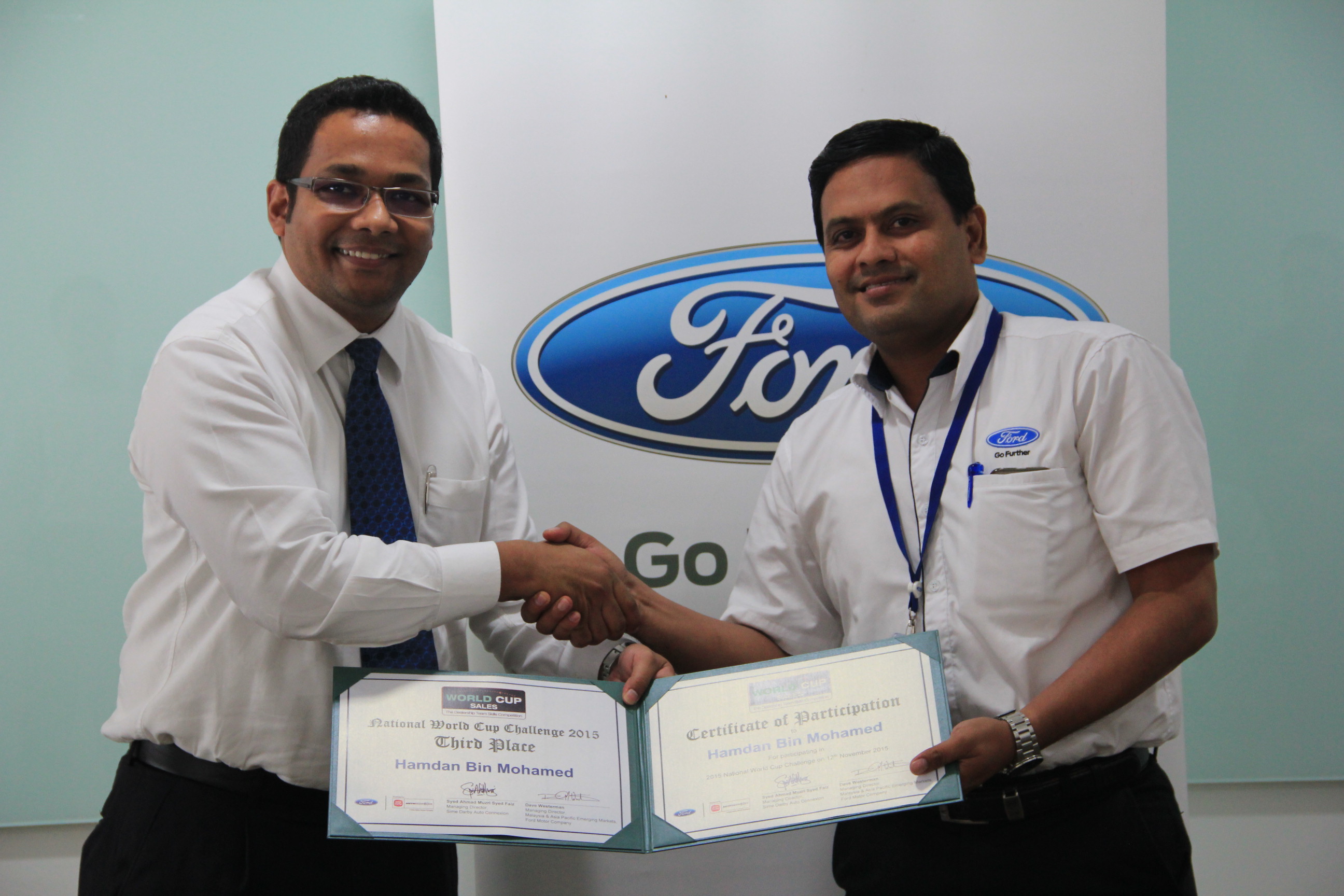 "We are absolutely committed to ensuring our people and our dealers are well equipped to deliver on our brand promise of providing excellent customer service, and we look forward to offering customers an even better experience by investing in training through initiatives like the World Cup Sales Competition," said Syed Ahmad Muzri Syed Faiz, managing director, Sime Darby Auto Connexion.
The World Cup Sales Competition was held at Sime Darby Auto Connexion, Petaling Jaya 2 (SDAC PJ2), Ford's new state-of-the-art showroom and service centre, located just off the Federal Highway, opposite the current SDAC PJ dealership.
Winners on the day were:
Winner                   Johann Moo Hoy Leong     Trio Mantap Cheras
1st Runner-up       Kenny Siew Kok Wai           Sime Darby Auto Connexion Petaling Jaya
2nd Runner-up     Hamdan bin Mohamed      Sime Darby Auto Connexion Petaling Jaya