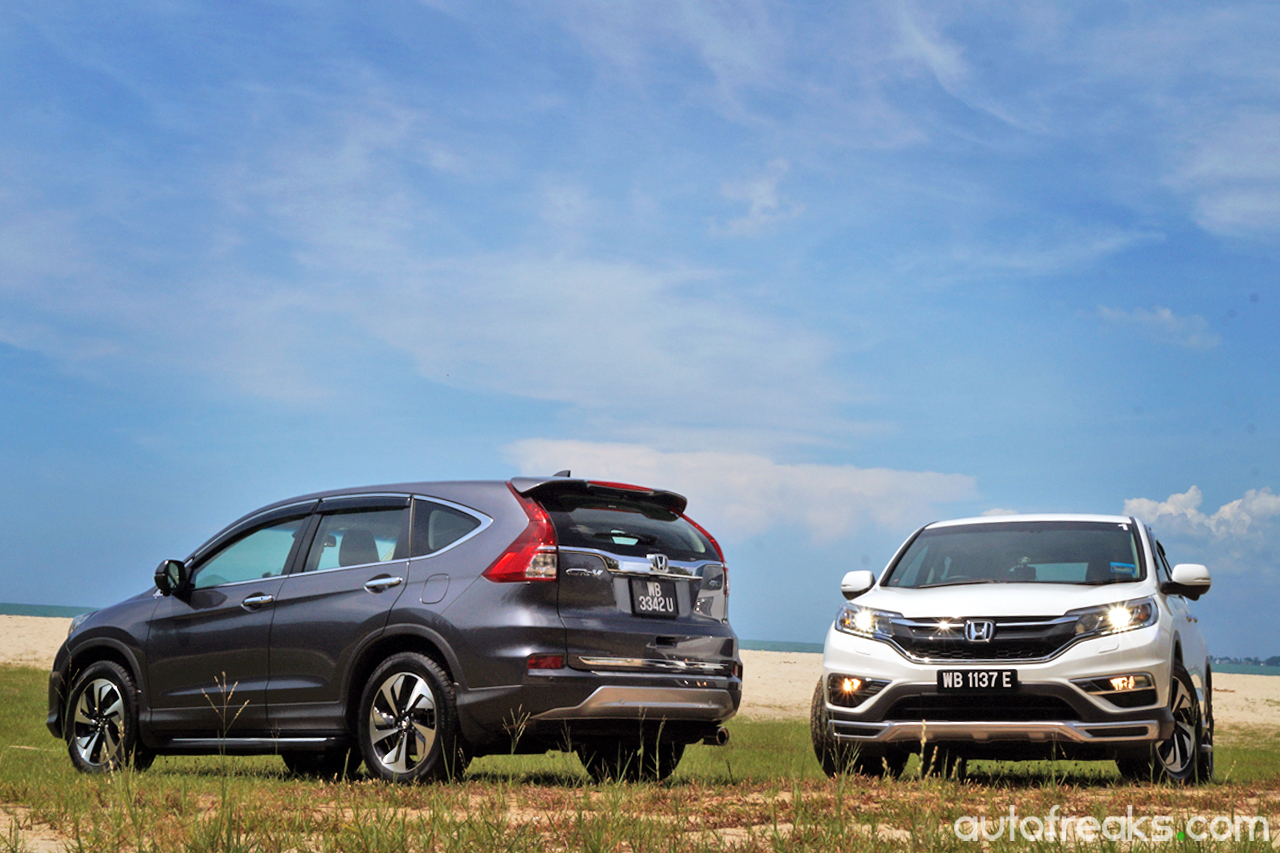 ADVERTISEMENT
In all honesty, cars like the Honda CR-V needs no introduction, what more a review. We all know how exceptionally successful the Honda CR-V is, yet at the same time, Honda Malaysia saw fit to organize this small media test drive session.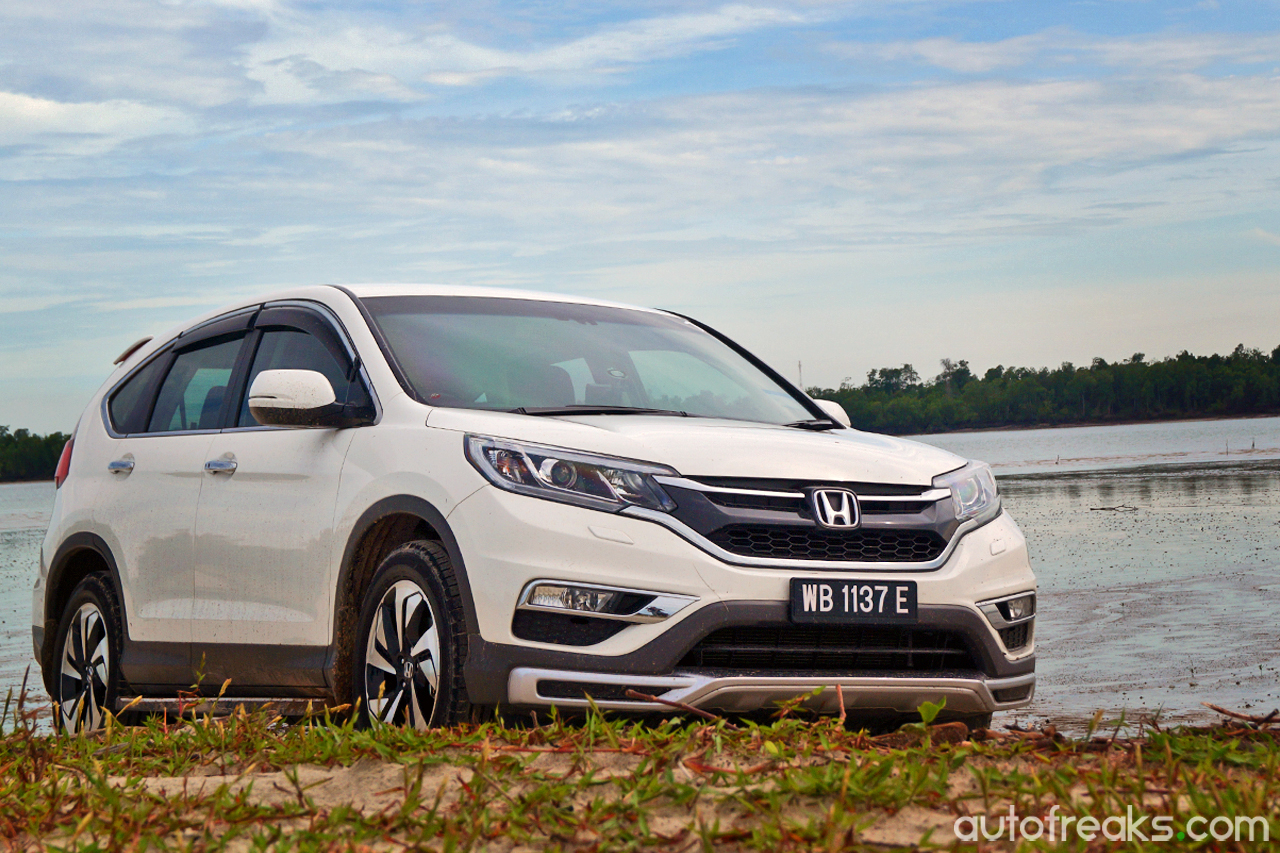 A bit of a lowdown. This facelifted Honda CR-V was introduced to our local market earlier this year, which also brought along a new variant. Aimed at young urban families, the new Honda CR-V 2.0 2WD carries over most of the kit from its 4WD sibling, including the smart key with push start button, an eight-way power adjustable driver seat, auto dimming rear view mirror and a leather-wrapped multifunction steering wheel with cruise control. Still laden with kit, despite being an entry-level variant.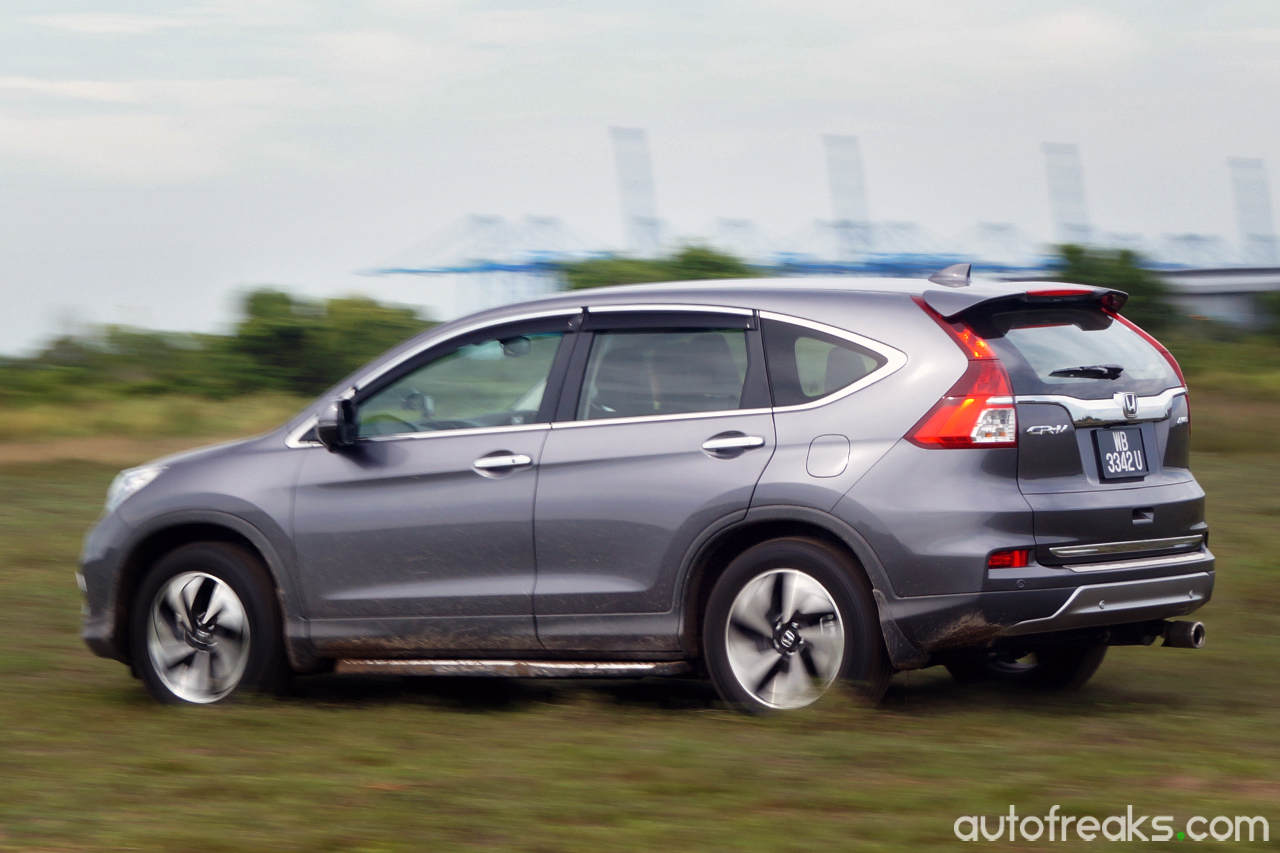 With two less wheels to power, the new 2.0-litre 2WD variant certainly feels more livelier than the older 2.0-litre 4WD variant. In-gear acceleration is decent enough, with smooth gear changes on upshifts and downshifts. Handling is very much similar to its 4WD sibling, as the CR-V pushes wide when urged into corners. Expect fuel economy to be the best out of the lot, as the engine does not need to work twice as hard on the 2WD variant.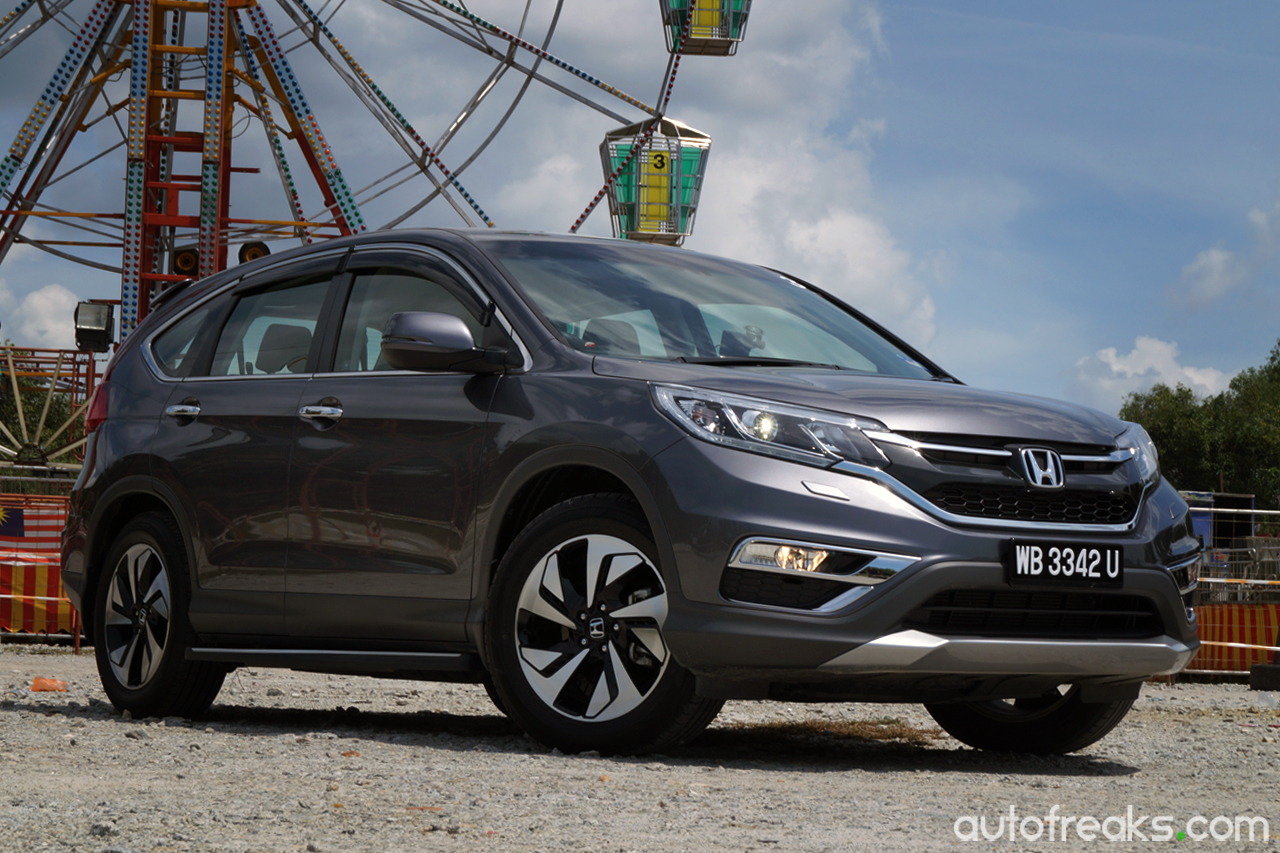 Prices starts at RM133k for the base variant, which slots right smack in between other Japanese rivals. Should Honda Malaysia be worried about that? Far from the fact, as they are confident that the CR-V is still the superior SUV, as it offers far better practicality, is cheaper to run, and holds its resale value very well.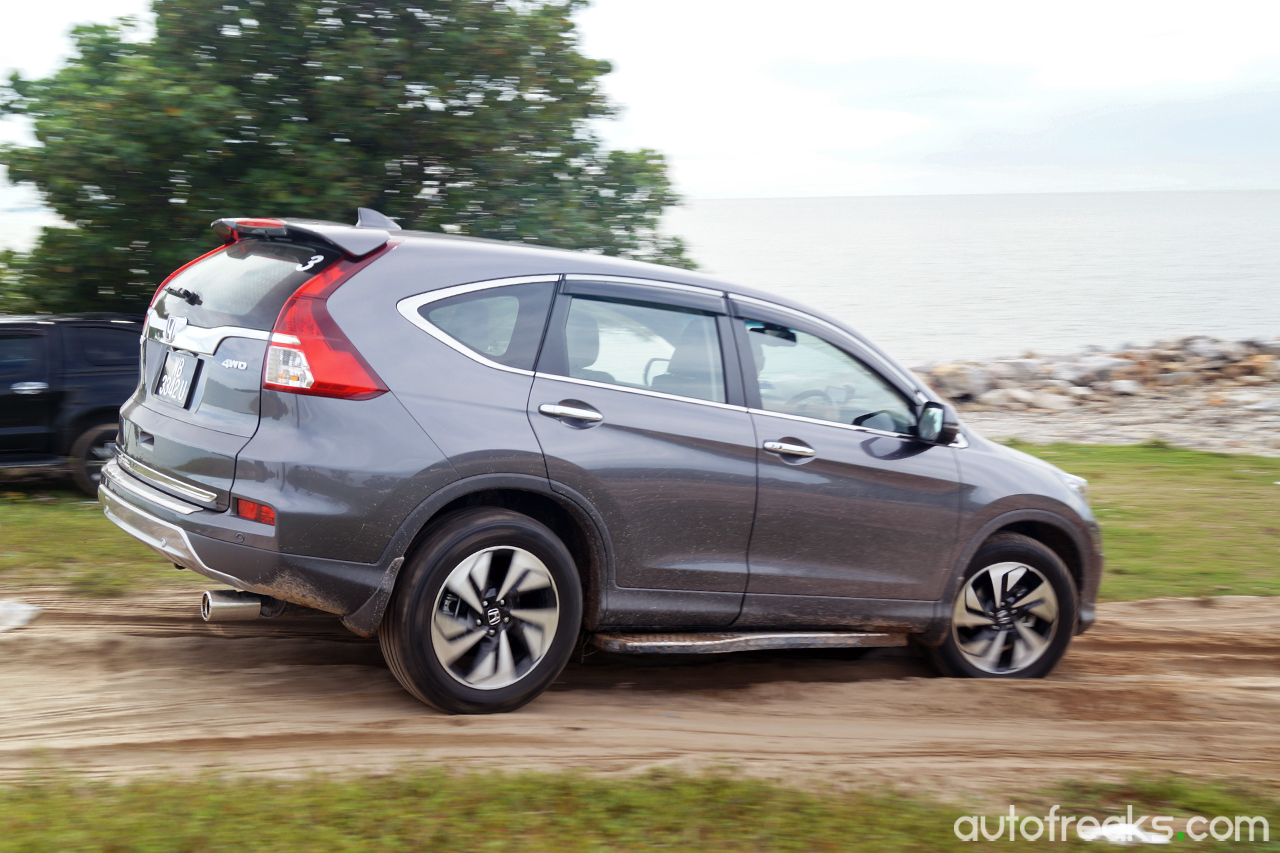 Pitted against the likes of the Nissan X-Trail and the Mazda CX-5, we can definitely see why. The Honda CR-V boasts the lowest rear trunk entry, which makes loading and unloading a breeze. Ease of use is also the CR-V's trump card, as it features a one-touch folding button for the rear seats, something that is far more cumbersome on its rivals. Fitting a bicycle and golf bags into the Honda CR-V? Easy peasy for the CR-V.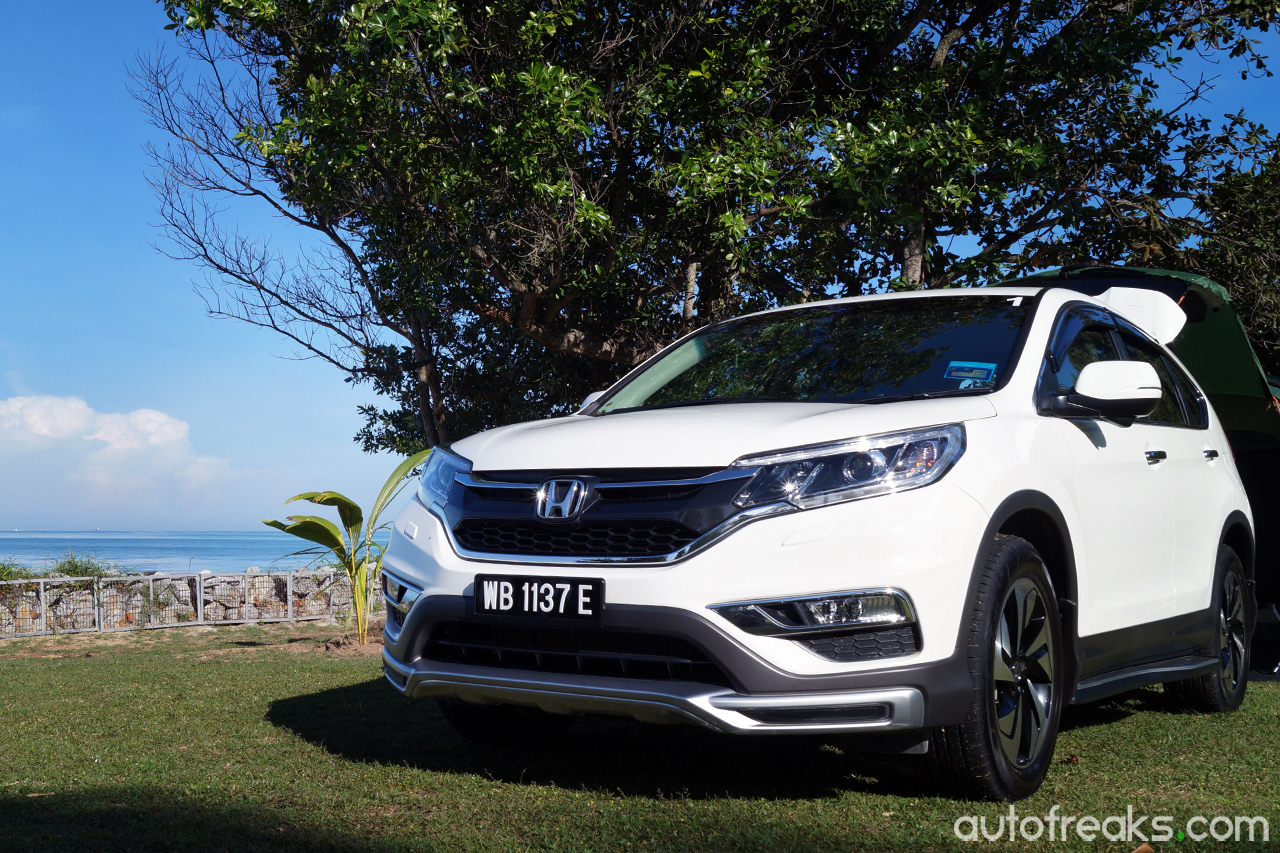 As we've noted before, the Honda CR-V excels in town, thanks to its high riding nature and ease of drive. In fact, in our earlier review, we went to as far as to say that the Honda CR-V is the ideal vehicle to drive in the streets of Kuala Lumpur.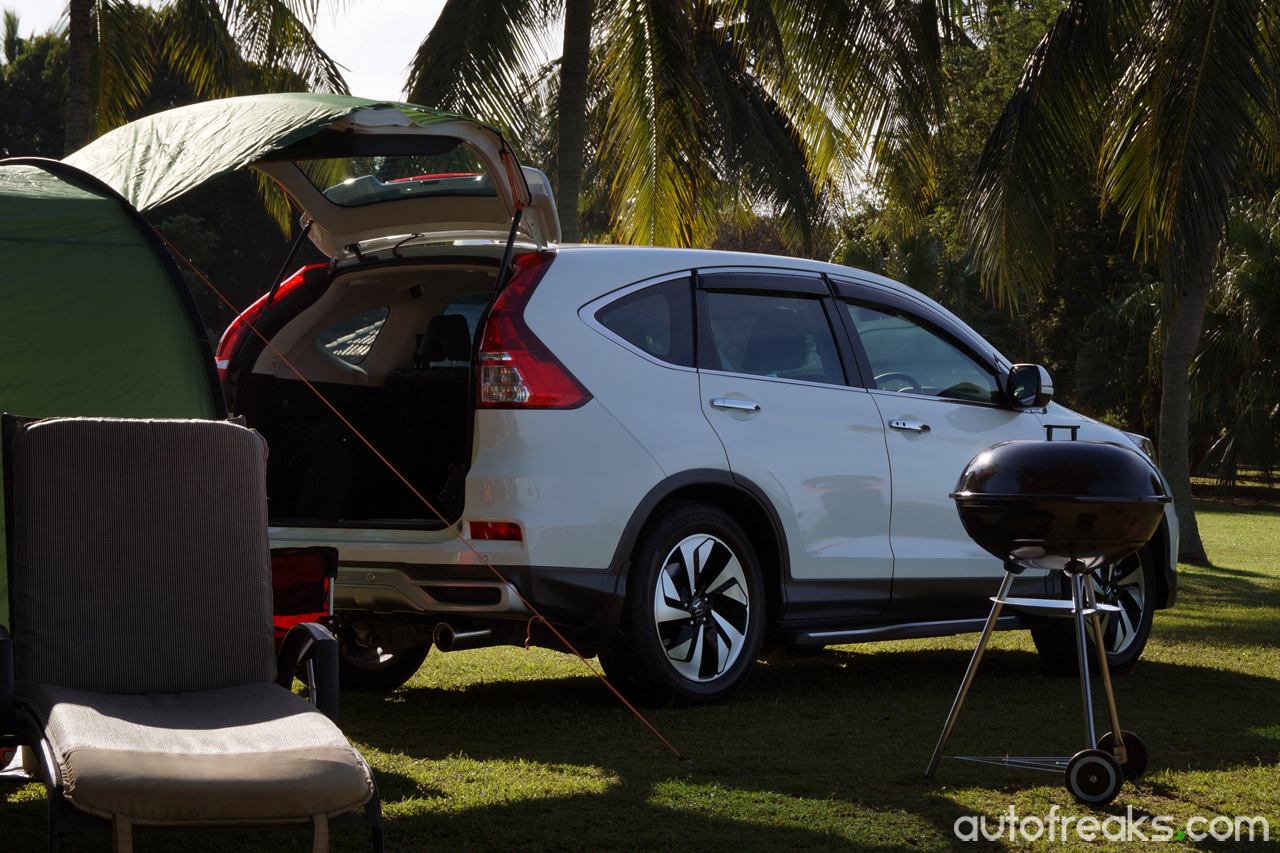 The route picked by the organizers had an excellent mix of highways, trunk roads and even a brief off-road bit, which we suspect, wasn't challenging the CR-V one bit. On regular well-maintained roads, the Honda CR-V is quiet, composed and comfortable. The suspension soaks up road irregularities with ease, keeping the occupants comfortable during long distance drives.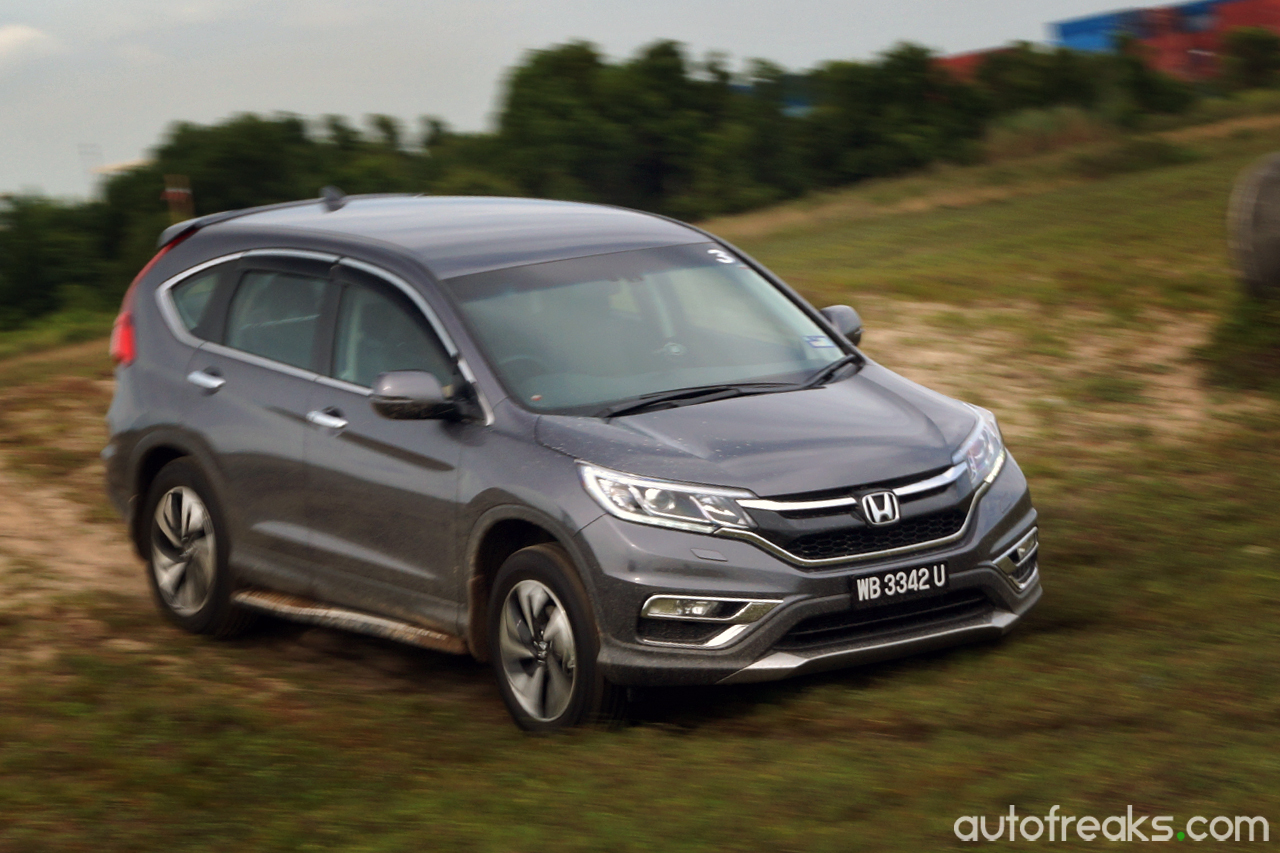 Occupants will also appreciate the rear air condition blowers, which we feel, should be a standard fitment for all vehicles. Apart from that, the generous number of cupholders will keep even the most fussy mother satisfied, knowing that there is ample supply of water to keep her kids hydrated.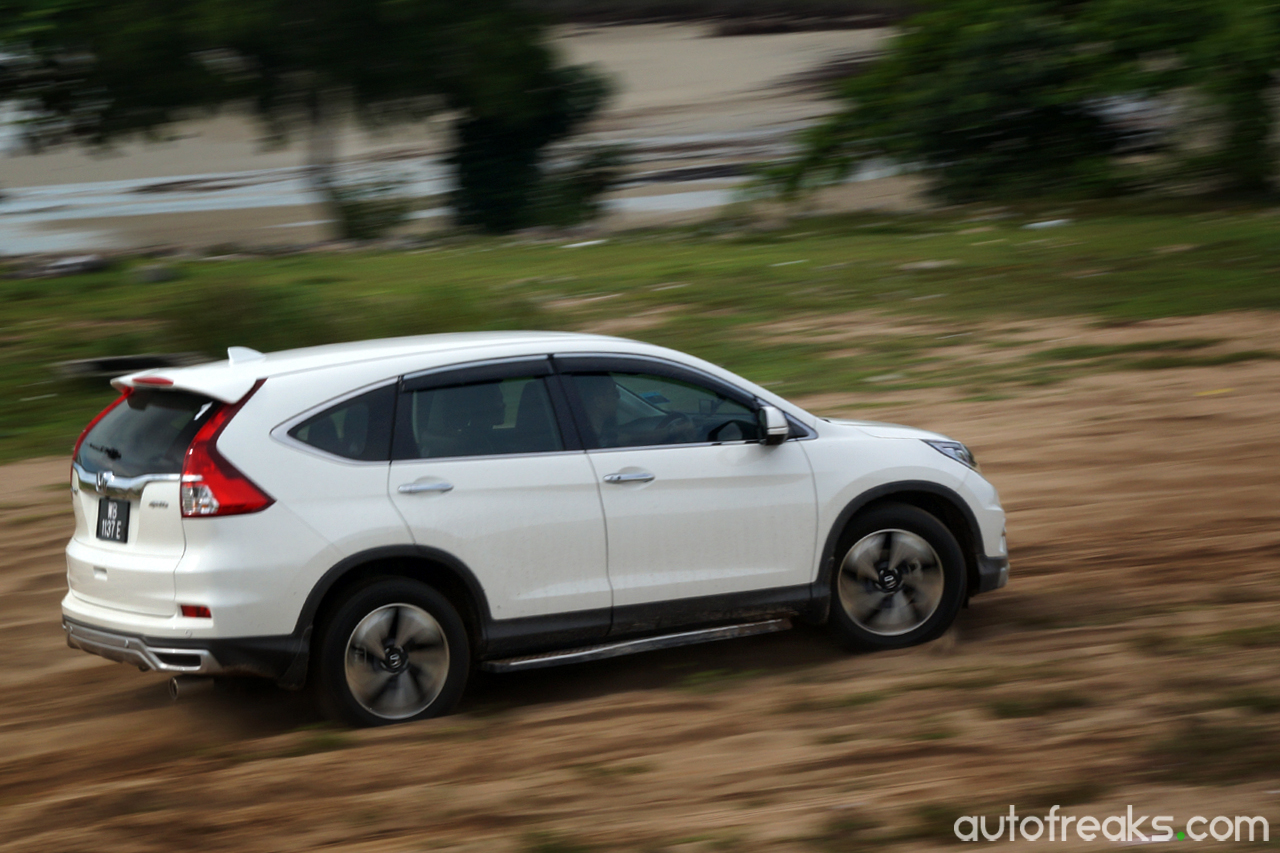 The off-road bits was, in a word, fun. Despite being fitted with regular road tyres, the Honda CR-V never once struggled on the loose surface. Turn traction control off, and away you go. The tougher parts, like the course that involved a slight hillclimb did pose a challenge for some drivers, but the Honda CR-V still managed to overcome with relative ease. Unlike truck-based SUVs, the Honda CR-V does not have a 4L/4H selector, relying on its full-time four-wheel drive system. While the CR-V may be capable of the occasional off-road adventures, we do not foresee many owners taking their prized vehicle off-road.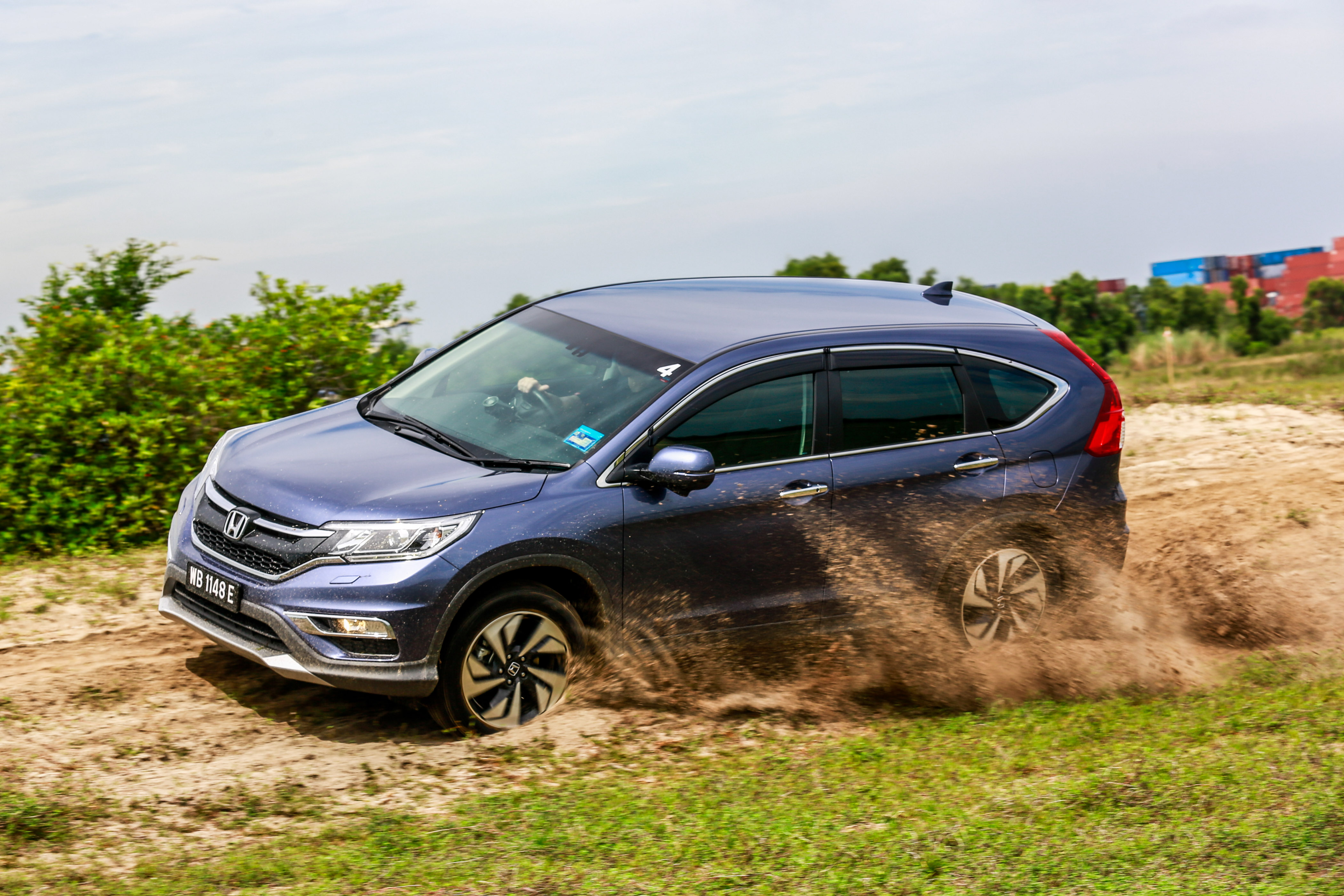 As a driver, the Honda CR-V certainly isn't what you describe as exciting. If you're the type of person that seeks driver engagement, look elsewhere. The CR-V doesn't offer that as its USP. There is little no to feedback through the steering wheel, nor will the engine's roar set your pulse racing. Far from it, really. What the CR-V delivers is a fuss-free drive; slot into D and away you go.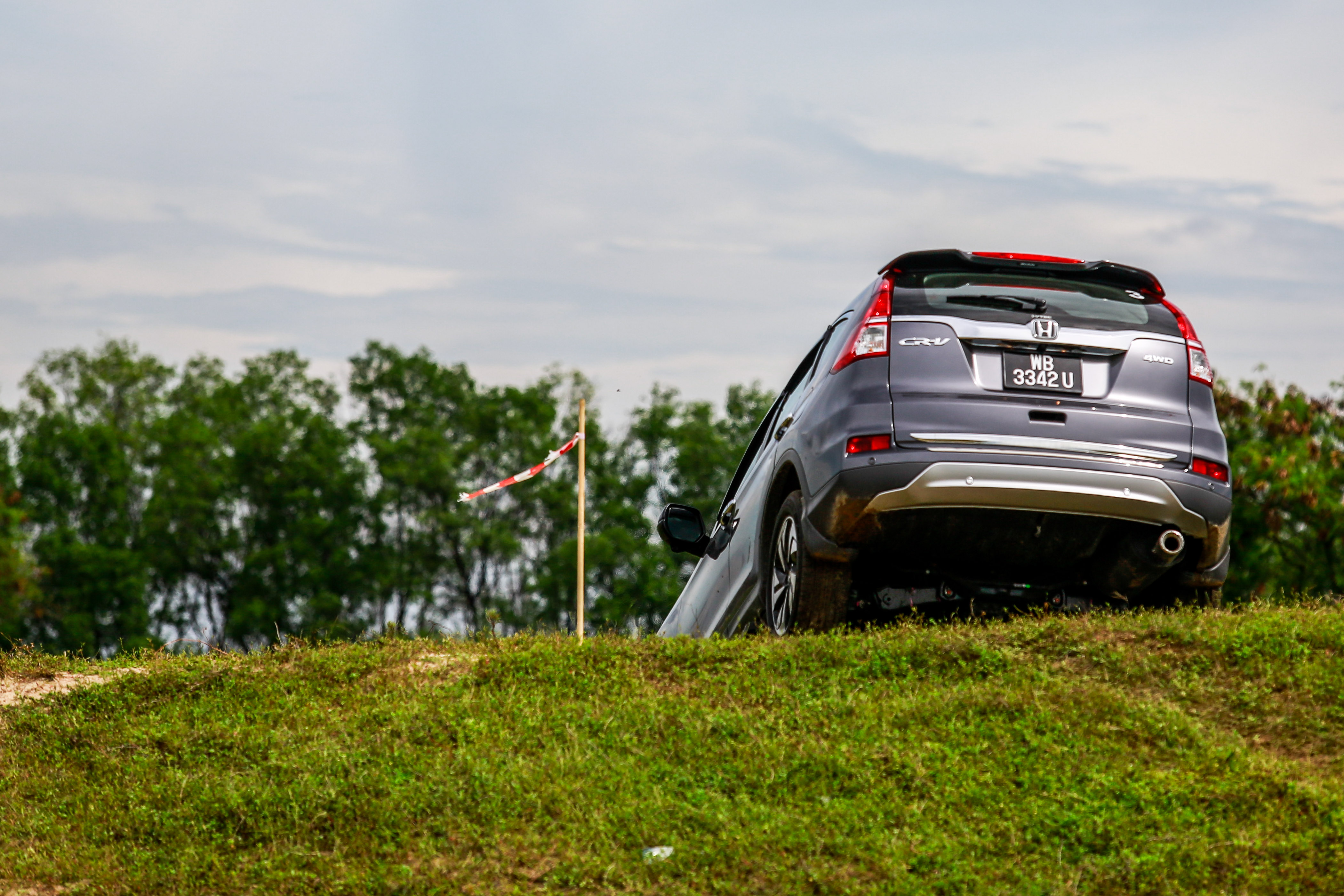 For the father that travels to work and the mother to send her kids to school, the Honda CR-V has you covered. Be it practicality or safety is what you seek, the boxes are ticked in the right places.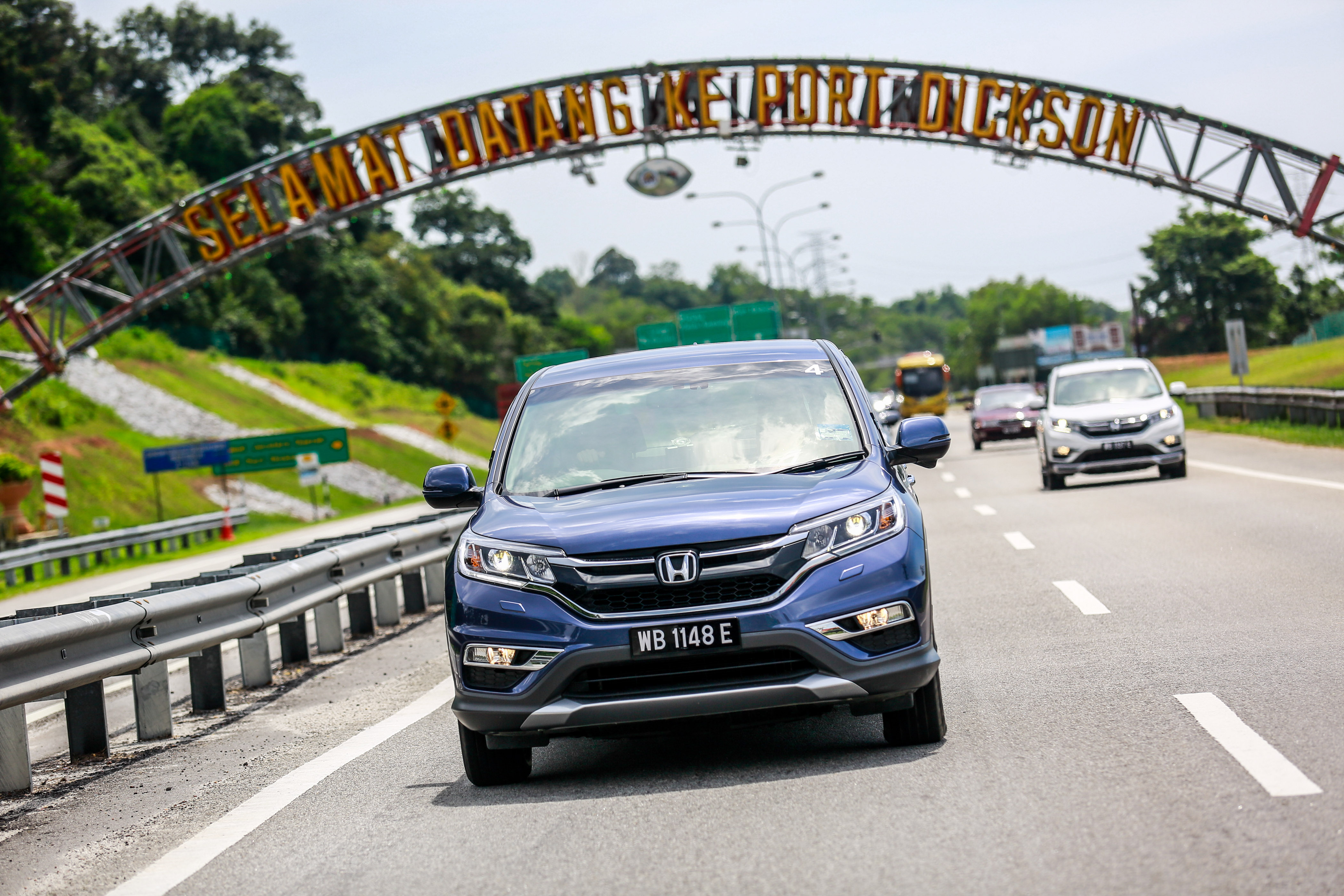 It's no surprise then, to see nearly 20 year old Honda CR-Vs running around town. These things, with proper care and maintenance, are bulletproof. Don't be surprised to see the newer Honda CR-Vs running around, many many years from now.
Honda CR-V Photo Gallery (Photos by Aaron Lee & Eric)