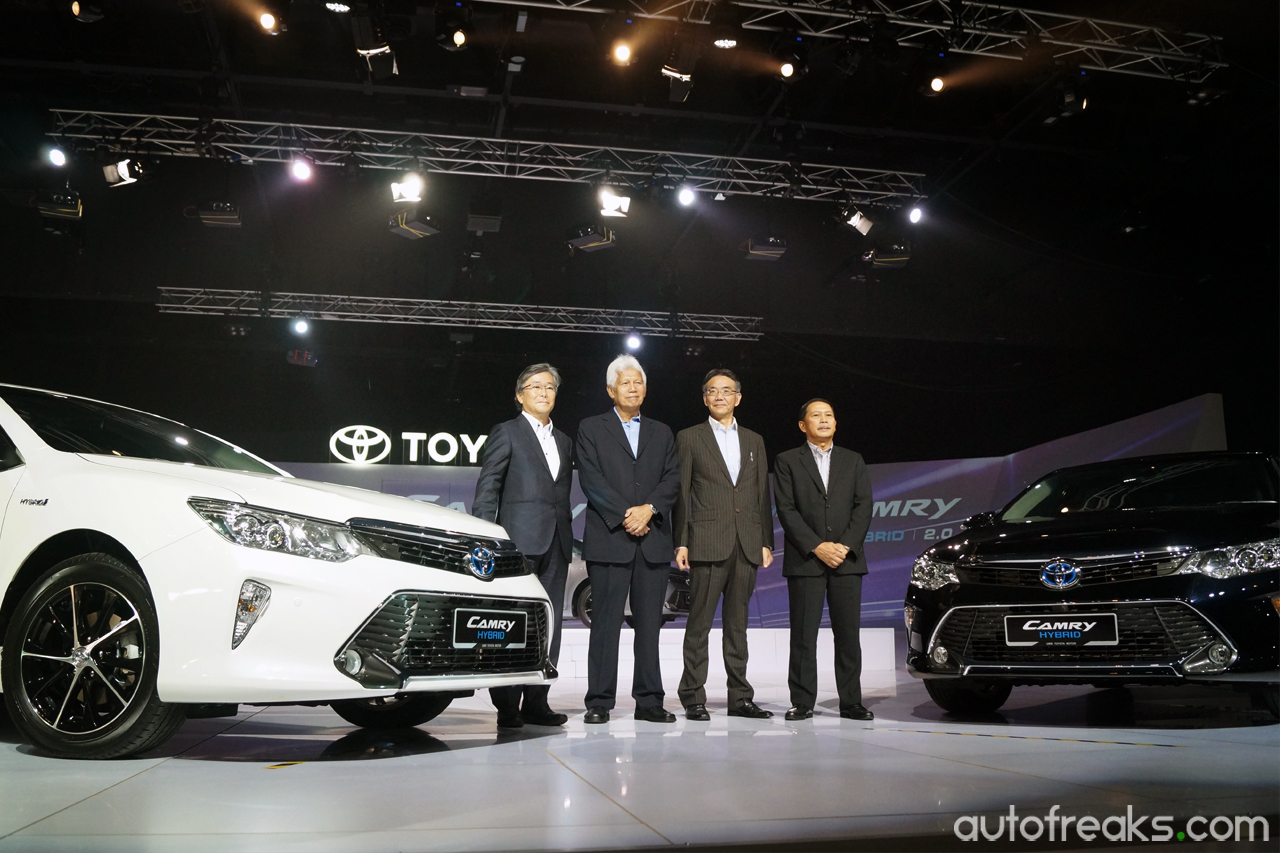 ADVERTISEMENT
UMW Toyota Motor scored a double win in the prestigious NST-Maybank Car of the Year Awards 2015, with the Toyota Camry Hybrid and the Lexus NX clinching the 'Executive Car of the Year' and the 'Premium Compact SUV/Crossover of the Year' awards respectively.
Judged by a five-man panel comprising motoring journalists, UMW Toyota Motor continues to be at the forefront of the automotive industry by providing consumers with a great driving experience. Winning the awards clearly reflected UMW Toyota Motor's commitment to consumer satisfaction, as the panel of judges evaluated the cars according to these criteria: styling, value for money, comfort and ergonomics, performance, driving characteristics, safety, emotional appeal and after-sales service.
The Toyota Camry Hybrid, which was introduced to the market in April 2015, has captivated the hearts of customers through its reliability, sleek design and favourable price package. Meanwhile, the Lexus NX, released in January 2015, outperformed four rivals in the 'Premium Compact SUV/Crossover of the Year' category.
"We are able to convince the judges on the quality of our products and services as we have always made customer experience our top priority. The Kaizen philosophy of continuous improvement guides us as we stay competitive in the increasingly challenging automotive industry," said Deputy Chairman of UMW Toyota Motor, Akio Takeyama.
President of UMW Toyota Motor, Datuk Ismet Suki added: "Our vehicles continue to win awards across the globe because they were designed with the customer in mind. UMW Toyota Motor will continue to innovate, both in terms of products and services, to serve our customers better."
The Car of the Year Awards is organised annually by Cars, Bikes & Trucks, the motoring section of the New Sunday Times, to acknowledge achievements within the motoring industry. This year marked the fourteenth anniversary of the Car of the Year Awards Night and awards for 16 categories were handed out to the best cars.