ADVERTISEMENT
I'm sure you've seen them before. They're usually unashamedly splattered all over social-media in raw, living colour. They're commonly known as 'Dream Garages' and yes, there are the fortunate few who really do have garages stocked with the kind of cars that would bring tears to any petrol-head worth the RON 97 coursing through his veins…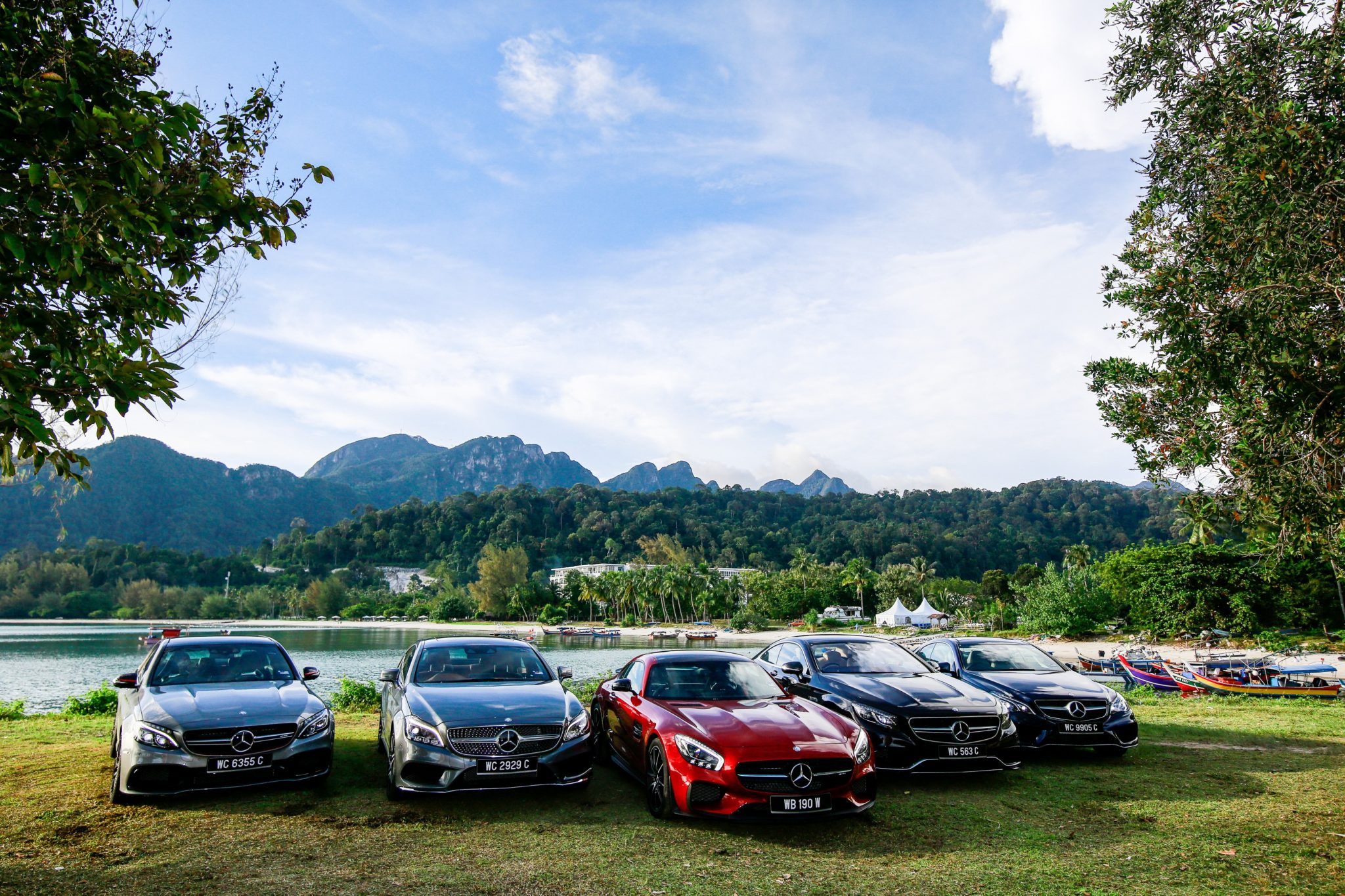 We recently got a smidgen of a taste of what it must be like to wake-up every morning and do the 'eeny-meeny-miney-mo' on which supercar to use for the day, thanks to Mercedes-Benz Malaysia, who for whatever reason, took it upon themselves to organize a junket for the motoring media at The Datai, Langkawi, when they really, really didn't have to. But God bless them for doing so.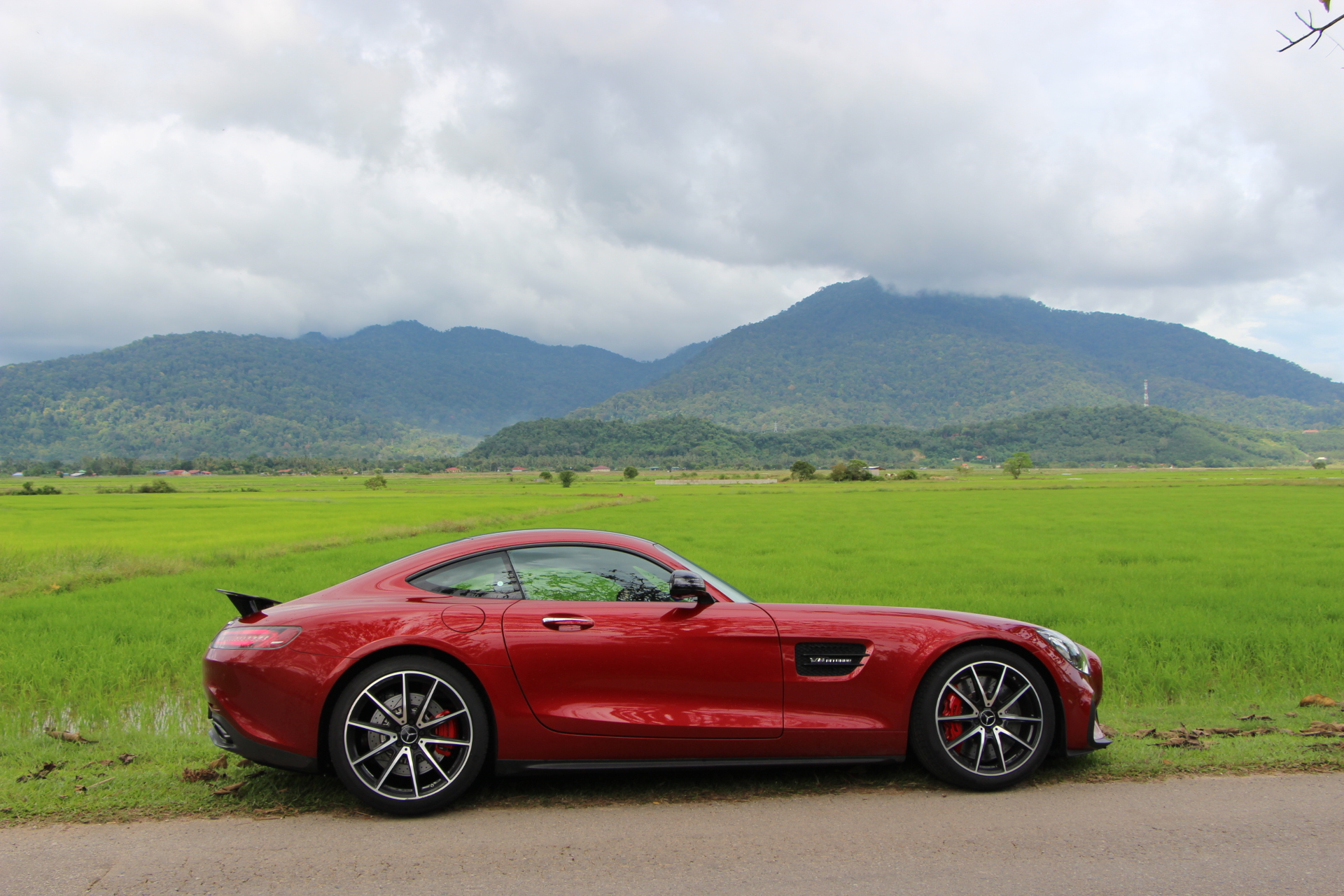 The reason I said they didn't have to, is because this 'test-drive' was unlike the usual Merc drive insofar as some of the models, in addition to missing a couple of doors, bore three distinct alphabets that should be no stranger to anyone even remotely familiar with the 'performance' side of Mercedes-Benz, and those letters were of course, AMG. Officially they stand for Aufrecht, Melcher and Großaspach, but to many, me included, they simply stand for Aww Ma Gawd; oft times the only discernible words uttered by those who bury the fun-pedal straight out of the gate.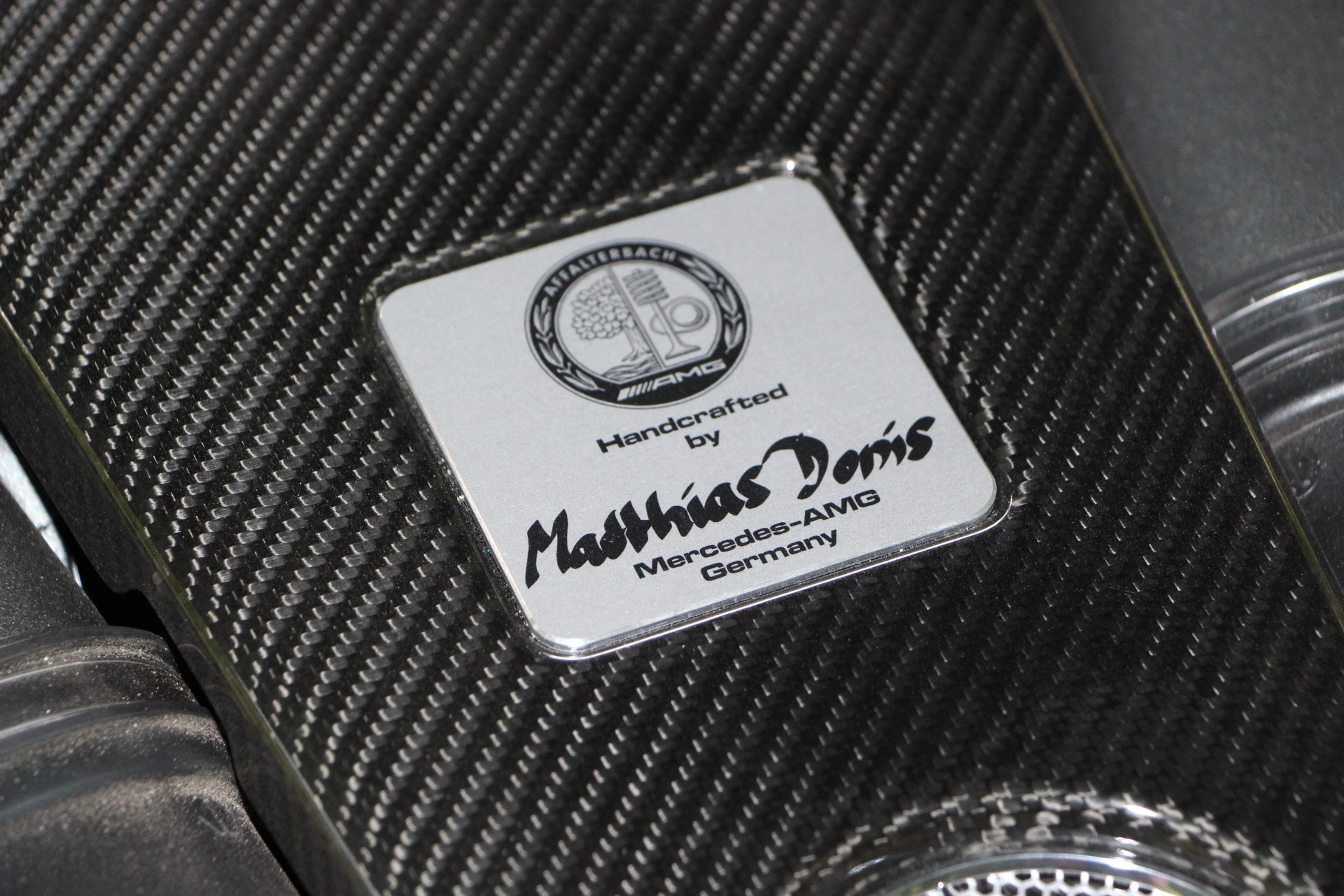 If ever a 'dream garage' was somehow miraculously tele-ported to Langkawi, this was that instance. These are the kind of Mercs that were never meant to sell in vast numbers. They're not the 'bread-and-butter' models of the Mercedes-Benz range by a long-shot, and never will be. That being said, they're also the most desirable Mercs you could possibly imagine, or want to have.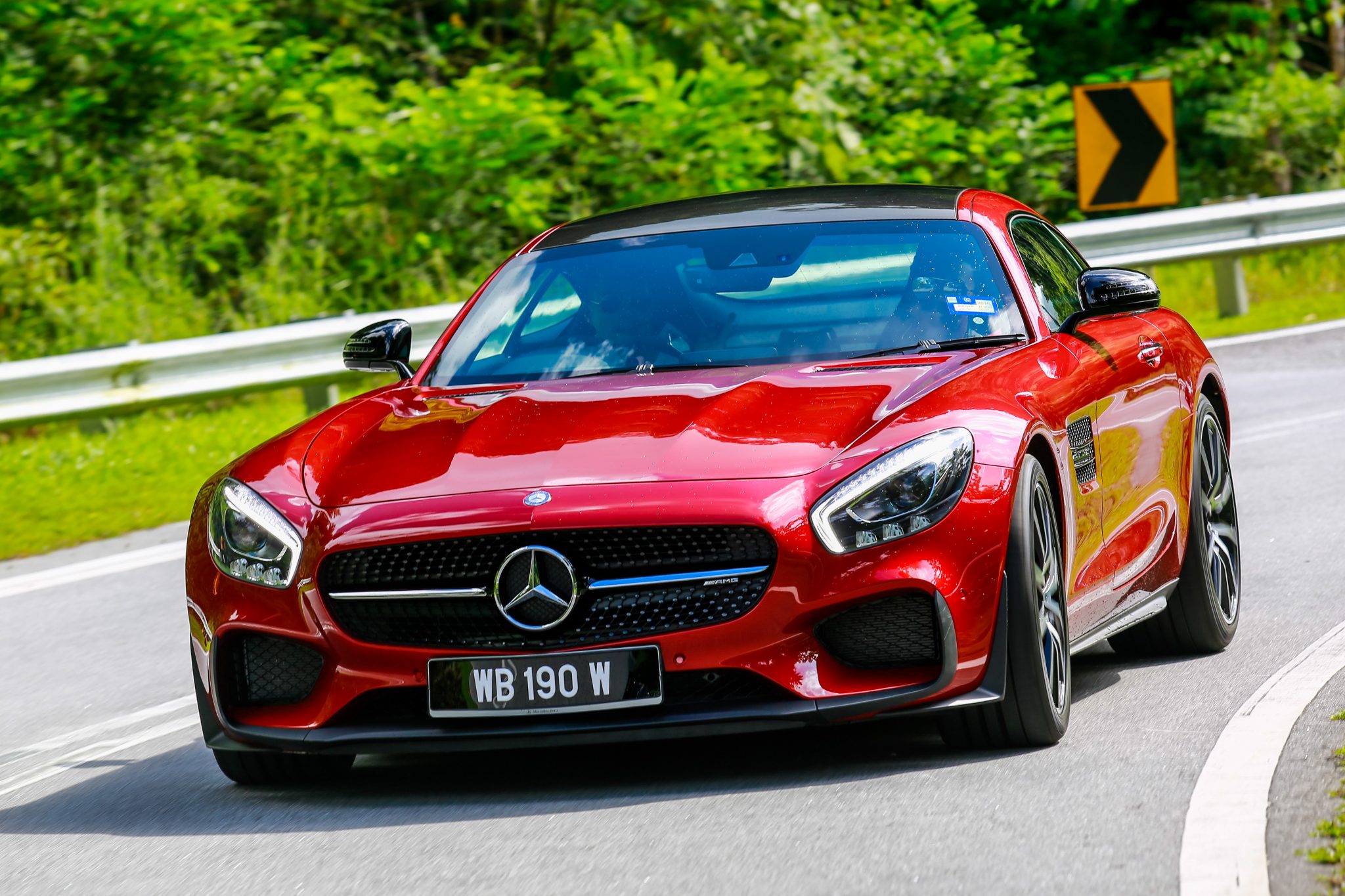 At our disposal were (in no particular order) a Mercedes-AMG GT S (above), Mercedes-AMG C 63, and CLS Coupé, as well as the local premiere of two models, the Mercedes-AMG S-Class Coupé (below), and Mercedes-Benz E 250 Coupé.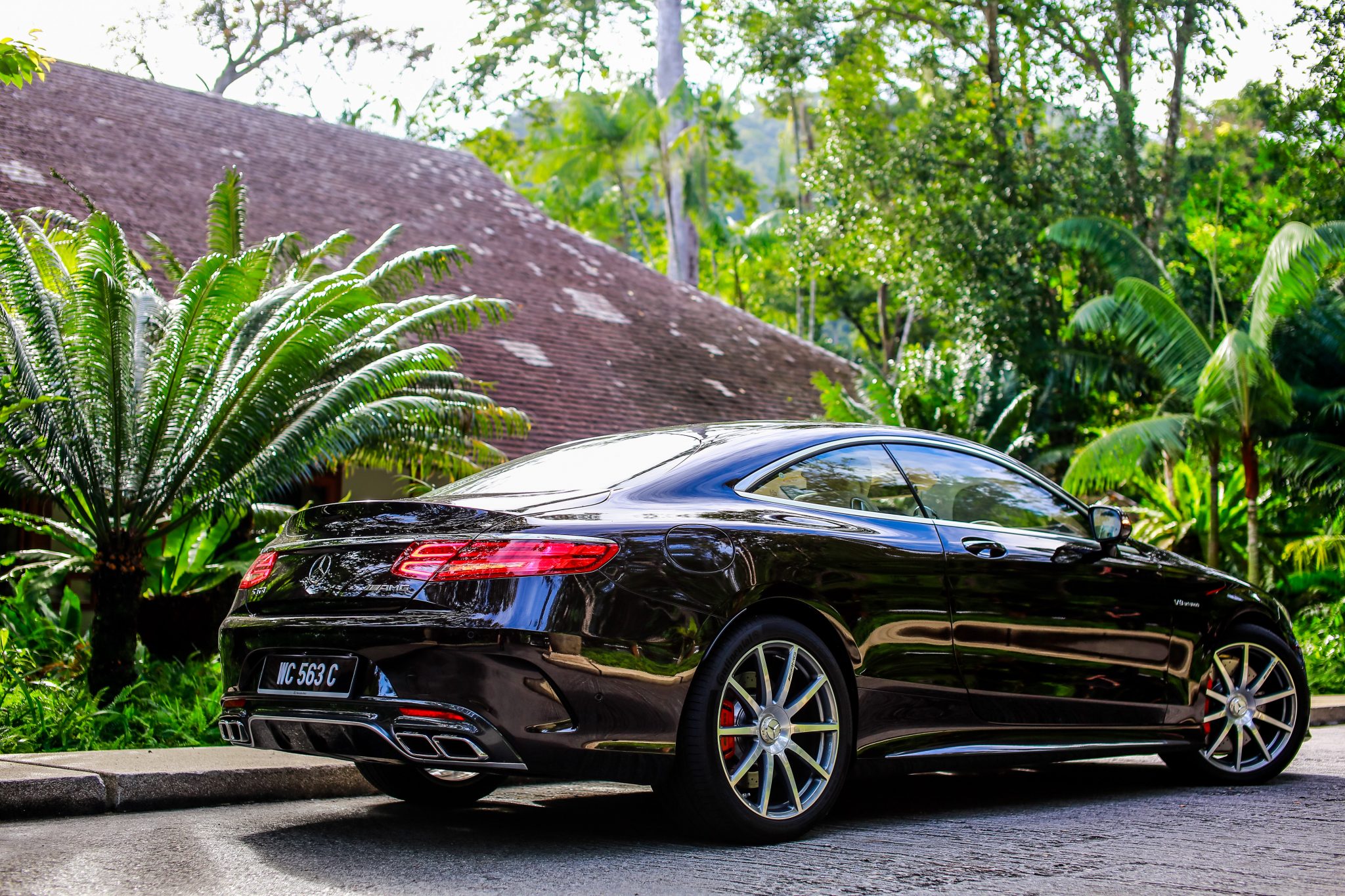 "Mercedes-Benz has been reinventing the automobile for almost 130 years. The dream cars of Mercedes-Benz are the embodiment that makes our brand fascinating. With the launch of the dream cars collection, we are yet again setting new standards and offering our customers pure performance and most luxurious cars Malaysia. It is a collection of the most exciting cars that are available in the market today," said Mark Raine, Vice President, Sales & Marketing Passenger Cars, Mercedes-Benz Malaysia.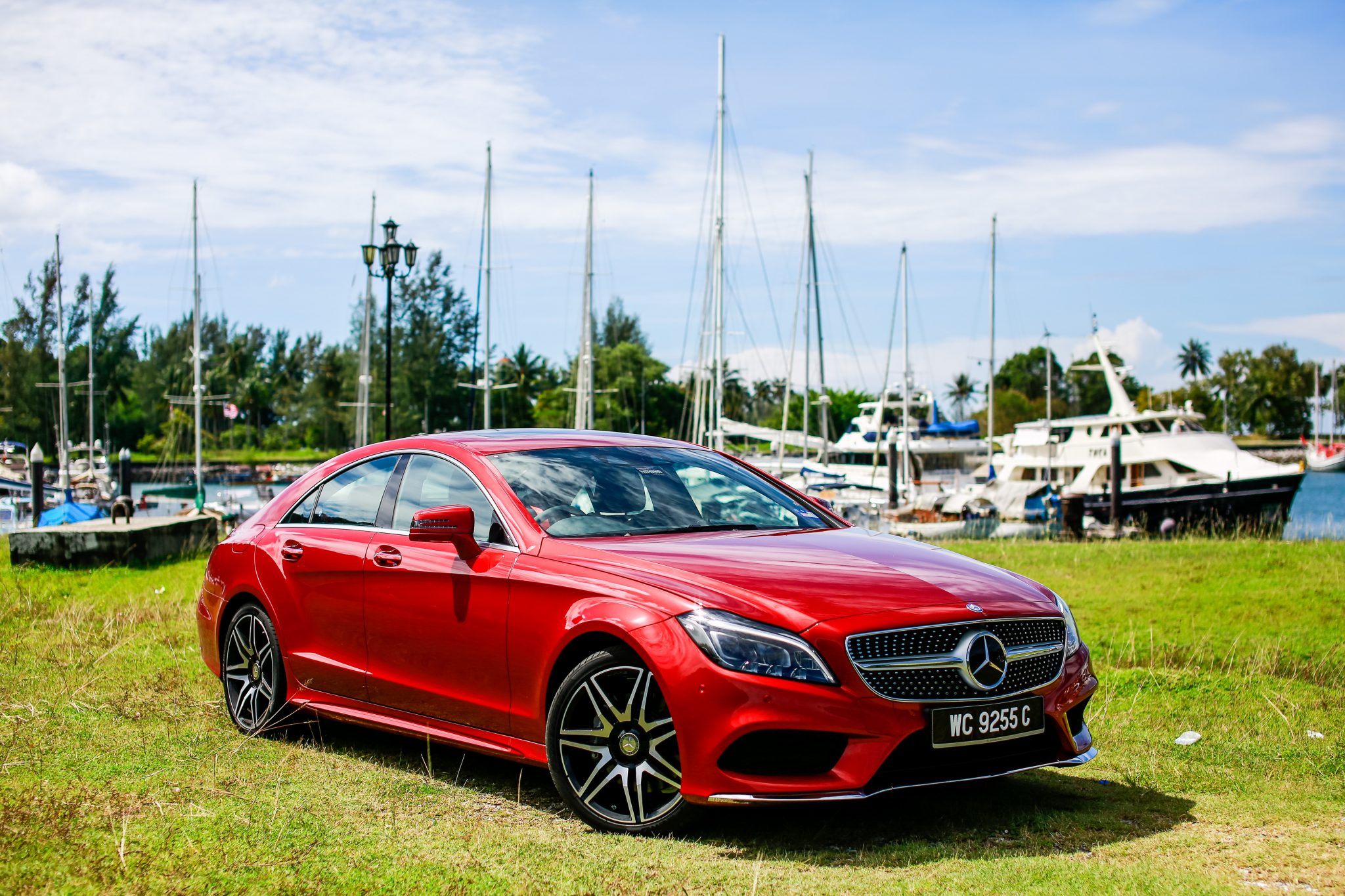 In essence what Mark was saying was "these cars are da bomb" and in that respect, he was spot-on. Merely walking up to the assembled cars caused palpitations, especially the AMG GT S, which for today at least was in very distinguished company. It was time to drive.
Driving the Dream…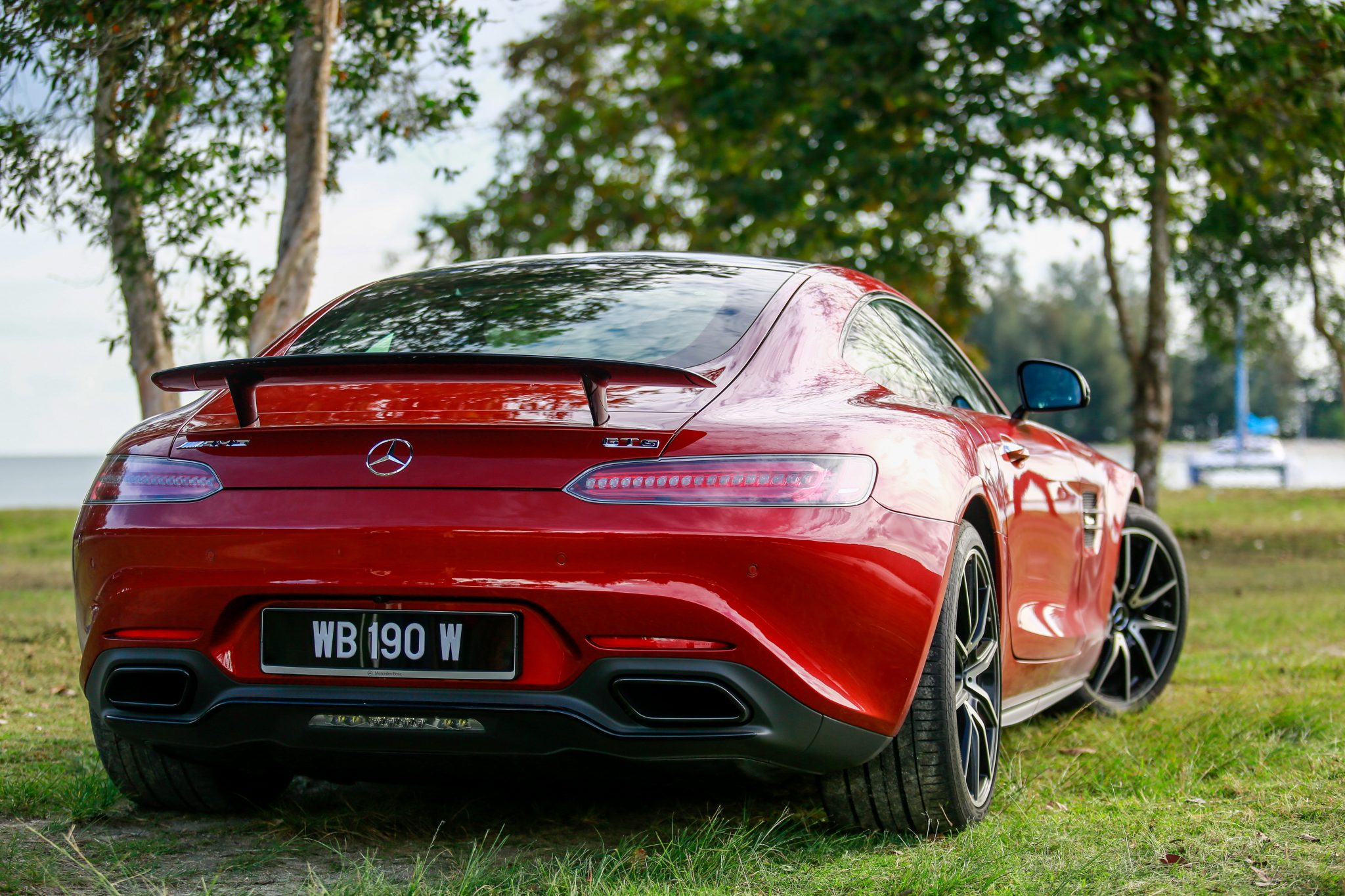 Mercedes-Benz M'sia had planned out a specific route for us to best sample the virtues of each and every car assembled, but they needn't have bothered because I'm pretty sure none of us paid any attention to the pre-set routes on the in-car Navi from the moment we drove off. It's quite an assault on the senses really, from the moment the starter button is thumbed, bringing that exquisite AMG-tuned engine bellowing to life, to the moment you arrive where you're going, it's full-on sensory overload. I'm going to skip the nitty-gritty tech details of each car, seeing as how I've included the blurb on each one at the end of this article (after the photo gallery), instead, I'll try desperately to impart what it's like to have one of these Dream Cars as your daily-driver.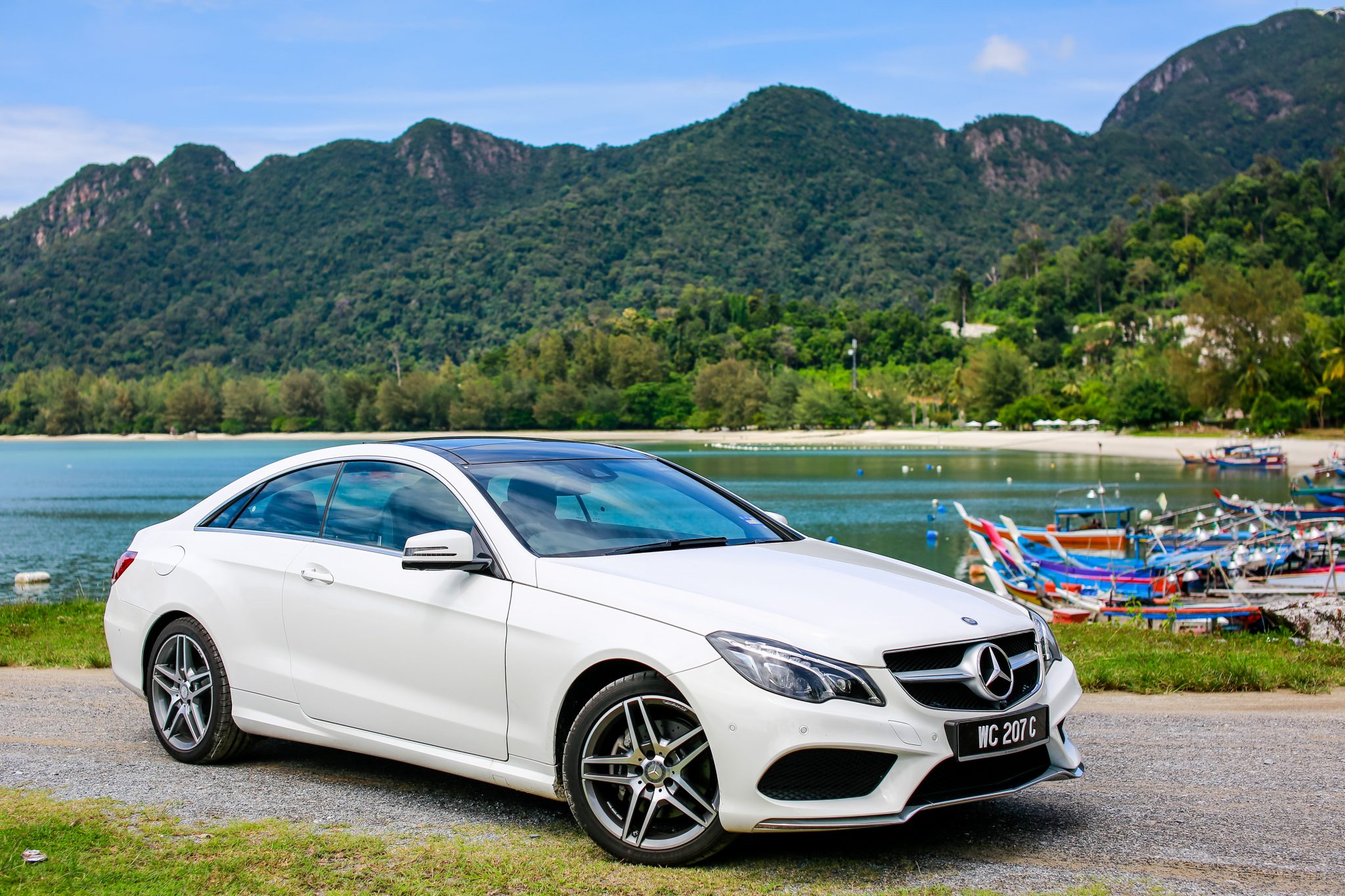 For starters, if the aural pleasure of that tuned engine and raucous exhaust note aren't enough to send chills down your spine, fret not, because these cars have more than enough brute-force to permanently seal-in that 'kid-in-a-candy-store' grin on your face, which only copious amounts of plastic-surgery will be able to remove after. The thing is though, these cars do all that with never a hint of protest, in any form.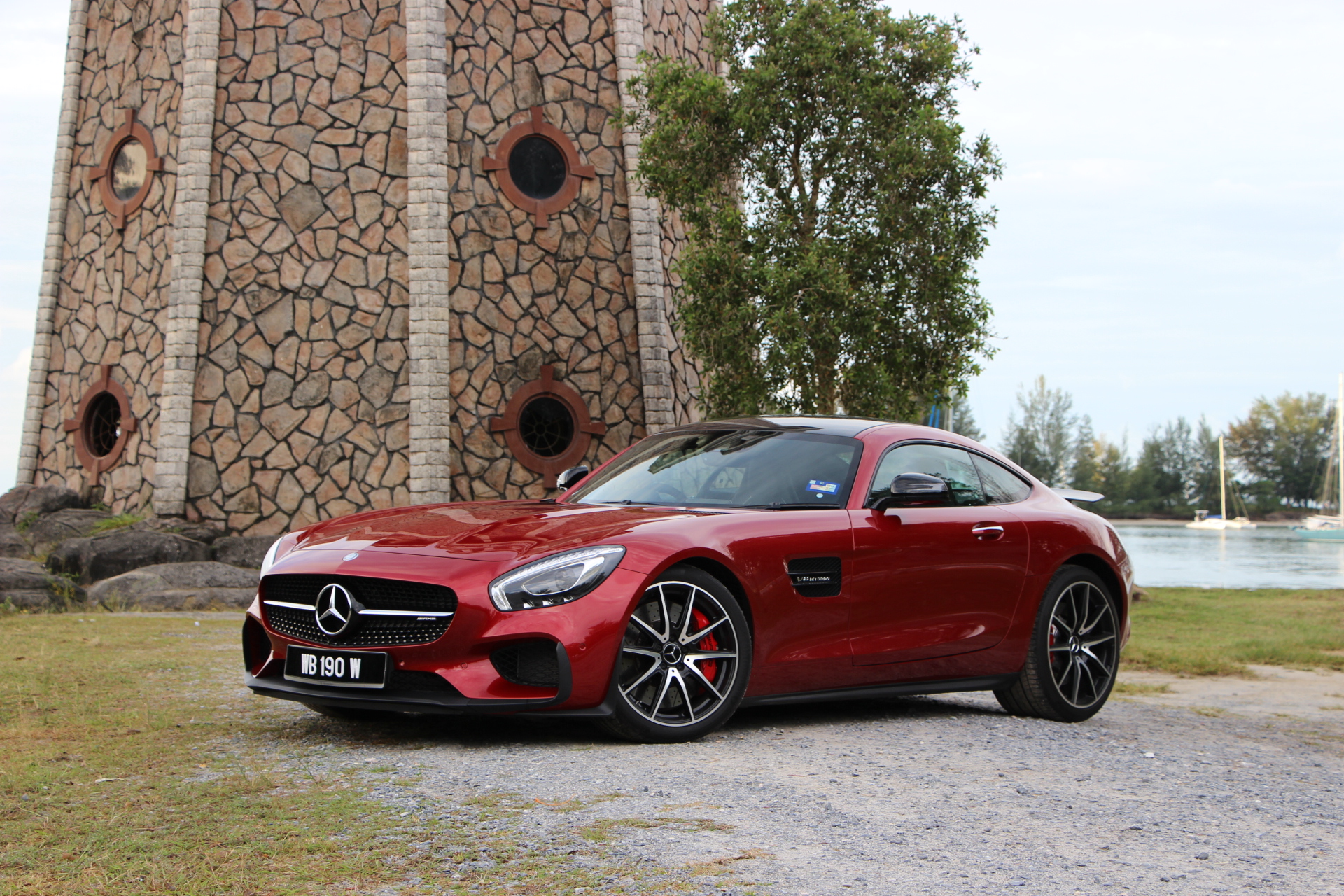 The Merc-AMG GT S for example, yes it looks like it just came off some race-track somewhere, and it looks as intimidating as Mike Tyson on a blind-date, but in truth, it's unbelievably easy to drive. I kid you not, I was fully expecting this car to fling me into the nearest tree at the first series of corners exiting The Datai, but it didn't. Instead, it was a model of composure, and seriously, I wasn't puttering about either.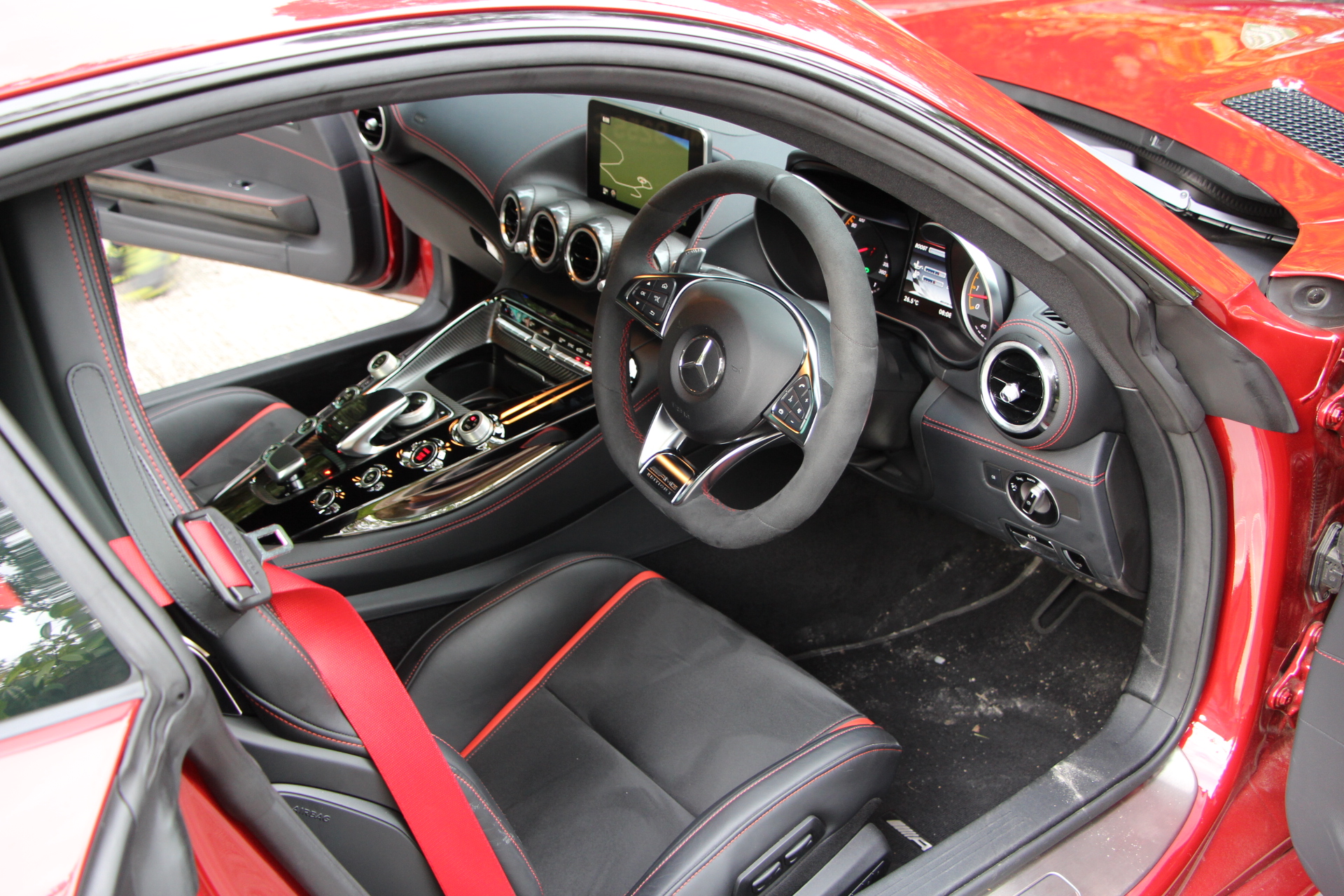 The only way to gauge just how fast you're really going is to occasionally have a glimpse at the digital speedometer, or better yet, don't, because the numbers will scare you. In a matter of moments the car is hitting triple-digit speeds, and carrying a lot of that speed into corners with aplomb. Suspension, brakes, steering, all finitely tuned to the zenith of their limits to return the kind of drive you'd not believe possible in a road-legal car. Just 'feather' the steering, there's no need to fight the car whatsoever; it does exactly as you want it to, as though 'clairvoyance' was somehow added into the standard-accessories list.
Defying the laws of Physics…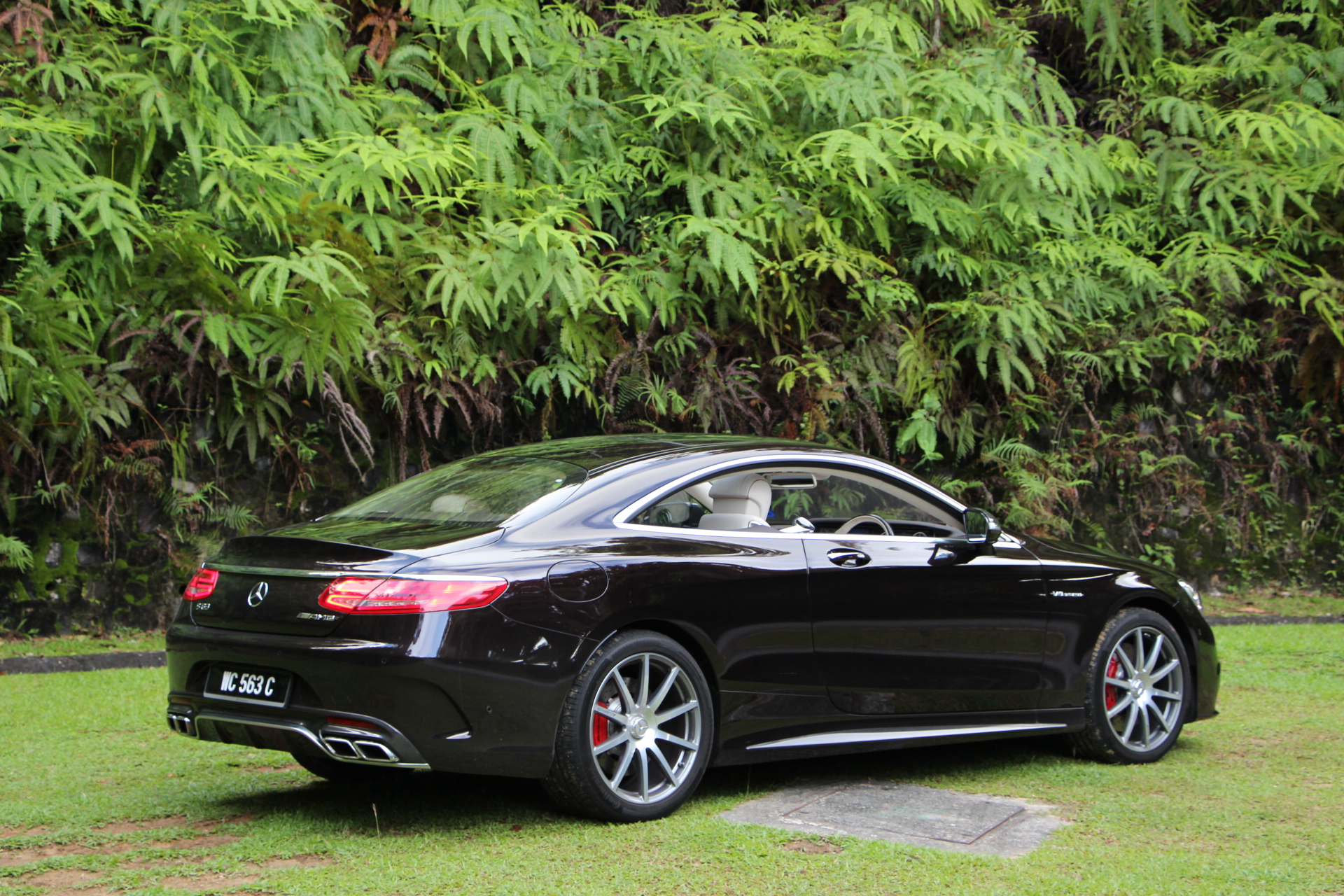 Picture an S-Class. Now remove its rear doors and B-pillar, and imagine an AMG 5.5-litre V8 biturbo engine under the hood. Got it? No you haven't, and to be honest, neither have I. Truth be told, I'm still trying to get my head around this car. It's so unbelievable, it's almost a contradiction on wheels. First-off, it has an interior that could rival the opulence of a Bentley Flying Spur, and yet housed below its elongated bonnet is an engine that can only be described as brutal. It's a brute in a suit; it's Jason from Friday the 13th in Armani.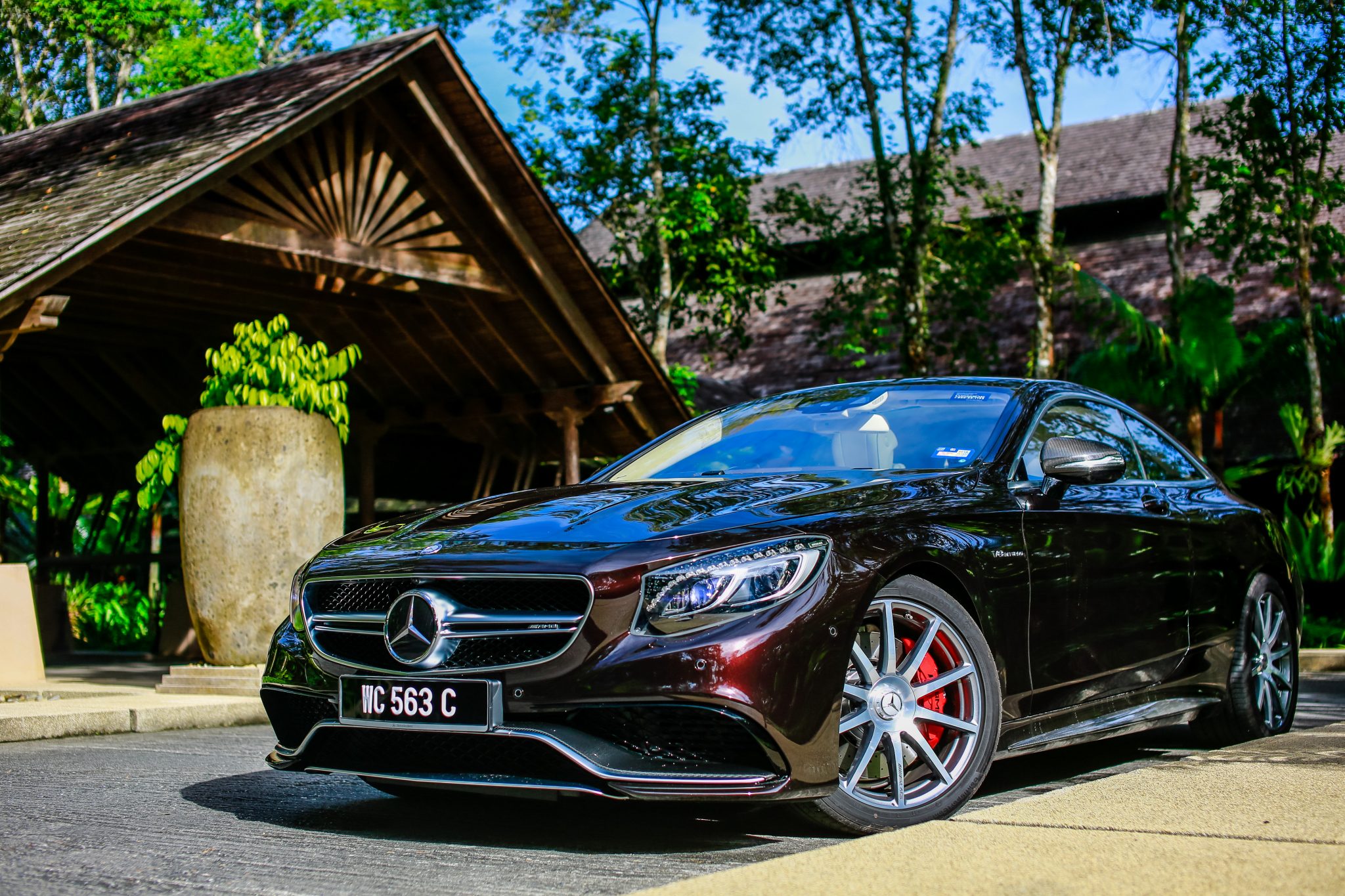 Ensconced in the kind of luxury you'd find in a Rolls-Royce (below), it's easy to forget the sheer madness that lurks just a toe-flex away. With 585bhp and a colossal 900 Nm of torque, the Mercedes-AMG S 63 Coupé accelerates from 0 to 100kmh in 3.9 seconds, and no, that's not a typo. It is simply not possible for something this big and luxurious to move that fast. What's even more impressive is the way it's able to put all the power down. The S63 AMG uses something called MBC or Magic Body Control, and how it works is by counter-acting lateral forces during cornering.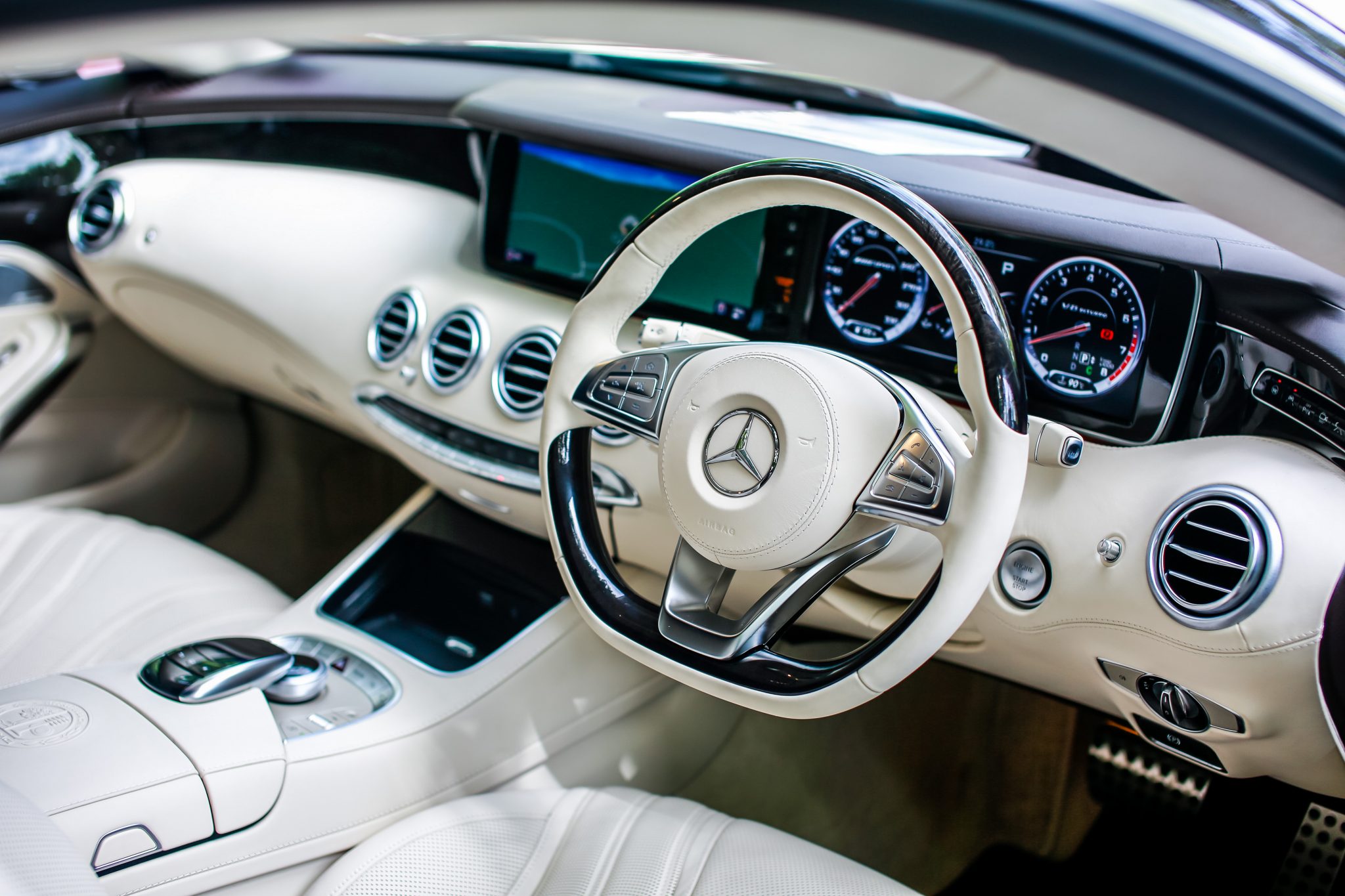 Dash into a left-hander and typically the cars' body rolls/tilts to the right; MBC senses this in milliseconds, and automatically 'pumps up' the air-suspension on the right side of the car according to the severity of the lateral forces, ensuring that the car remains 'flat' even during the hardest cornering. Dynamic seats do the exact same thing, but for your body. Is it any wonder then that this car costs more than the GT S? No, really…
The Most Desirable of the C's and E's…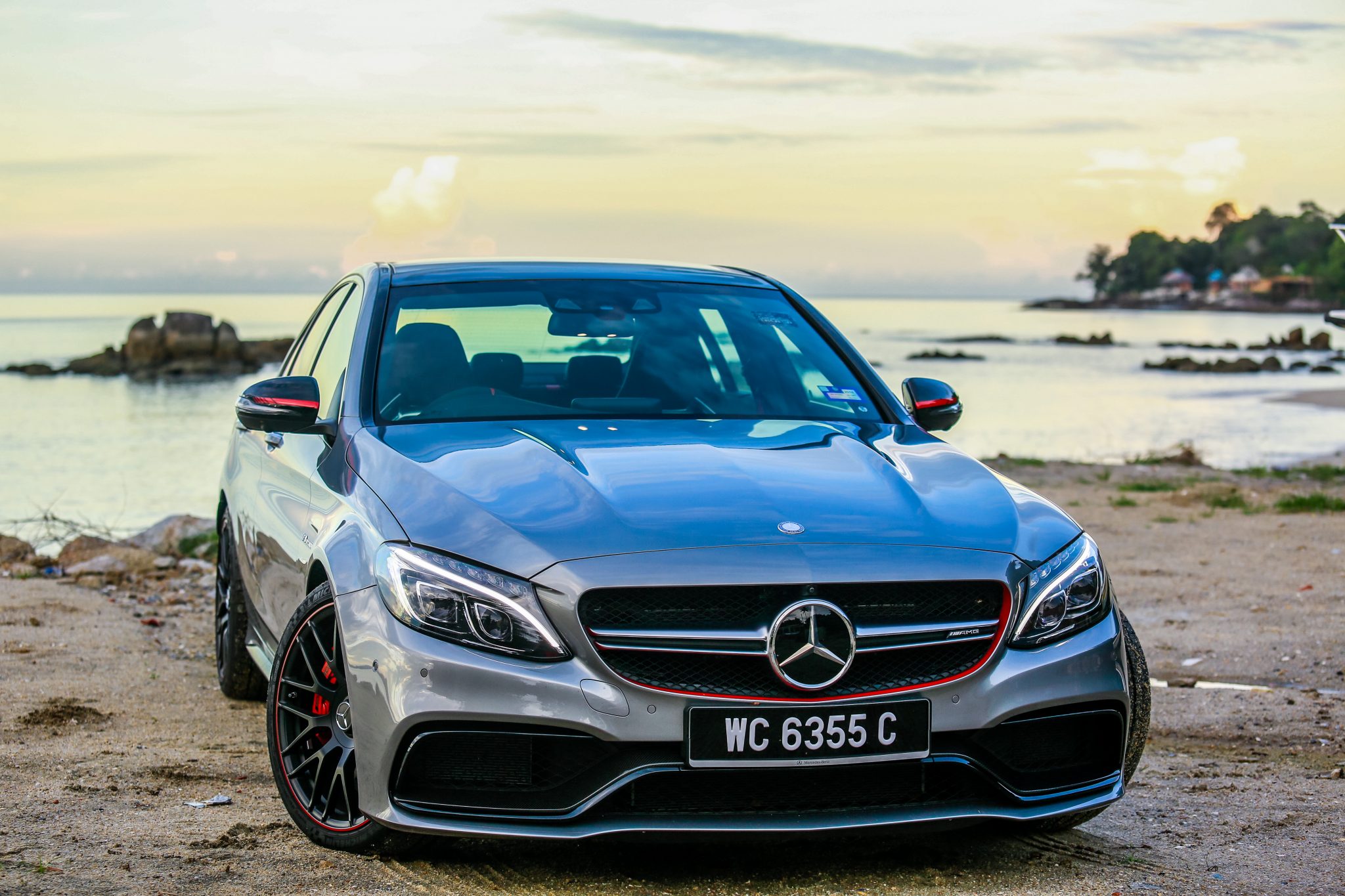 Rounding-off the assault on the senses were the C- and E-Class models of the Merc Dream Cars Garage, represented by the C 63 AMG (above), CLS Coupe and E250 Coupe, the latter two being the most 'sensible' cars in this show. The C 63 AMG on the other hand, is not to be trifled with in any way. It may carry the 'C-Class' moniker, but that's a bit like calling the XR-71 Blackbird an 'ae-ro-plane'. It may have the dimensions and base-looks of a C-Class, but housed under the bonnet is a massive twin-turbo V8 AMG engine that allows the S 63 to hit triple digit speeds in 4 seconds flat. An array of electronic techo-gizmodery is going on as you do this, making sure all that grunt is put down as safely as possible, while a further array of active safety systems are constantly making sure you don't end up a red stain on some road somewhere someday.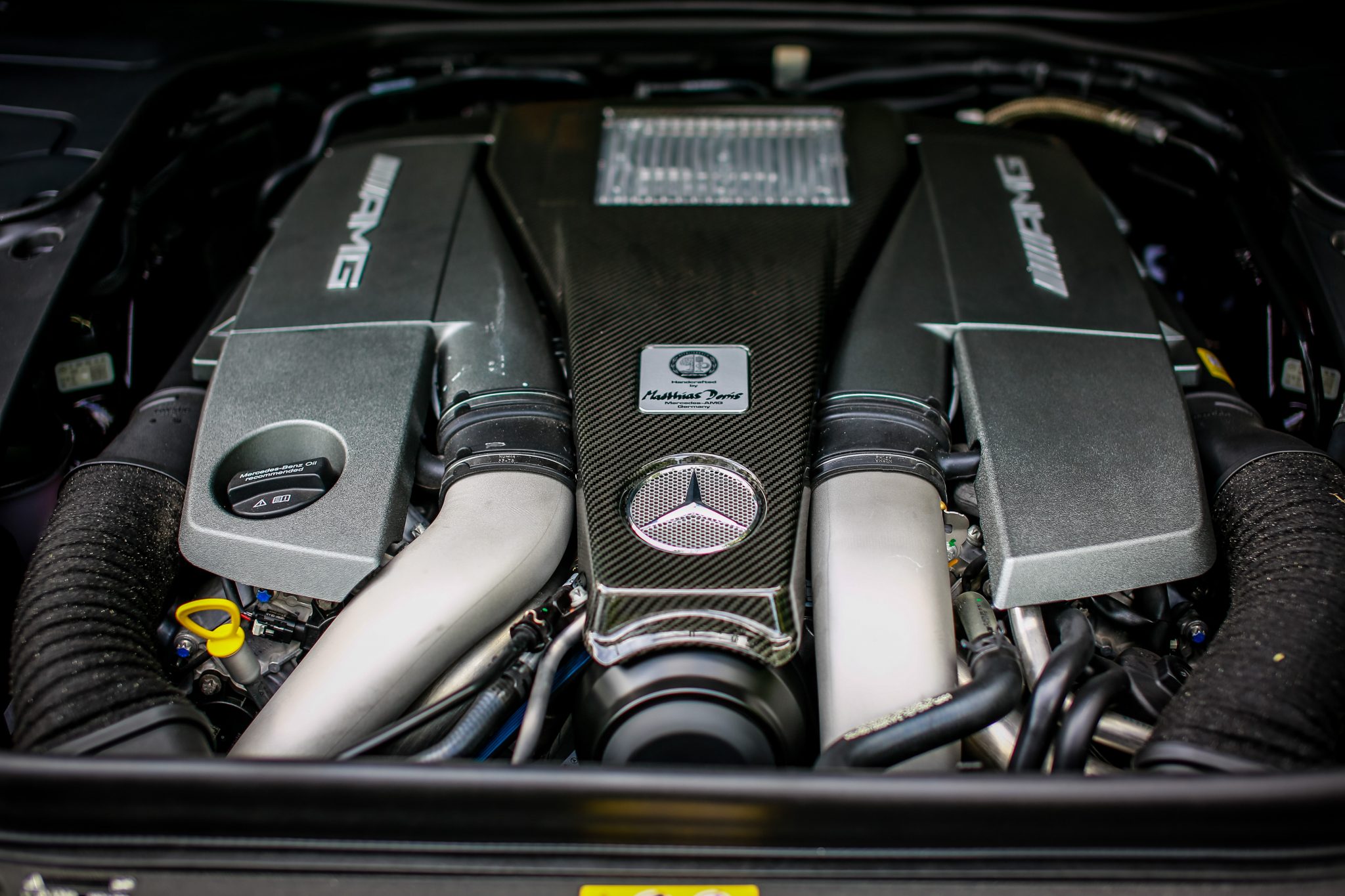 What's most appealing though, is the 'sound' this car makes even at start-up, but more importantly when given the beans. I'm not even going to bother telling you what the fuel-consumption is for this car, Merc claims it's very good if driven normally, and I'm sure it is, but the thing is though, it's downright impossible to drive this car 'normally'. It's a stark-raving lunatic, and all that's missing is a straight-jacket wrapped around its grille.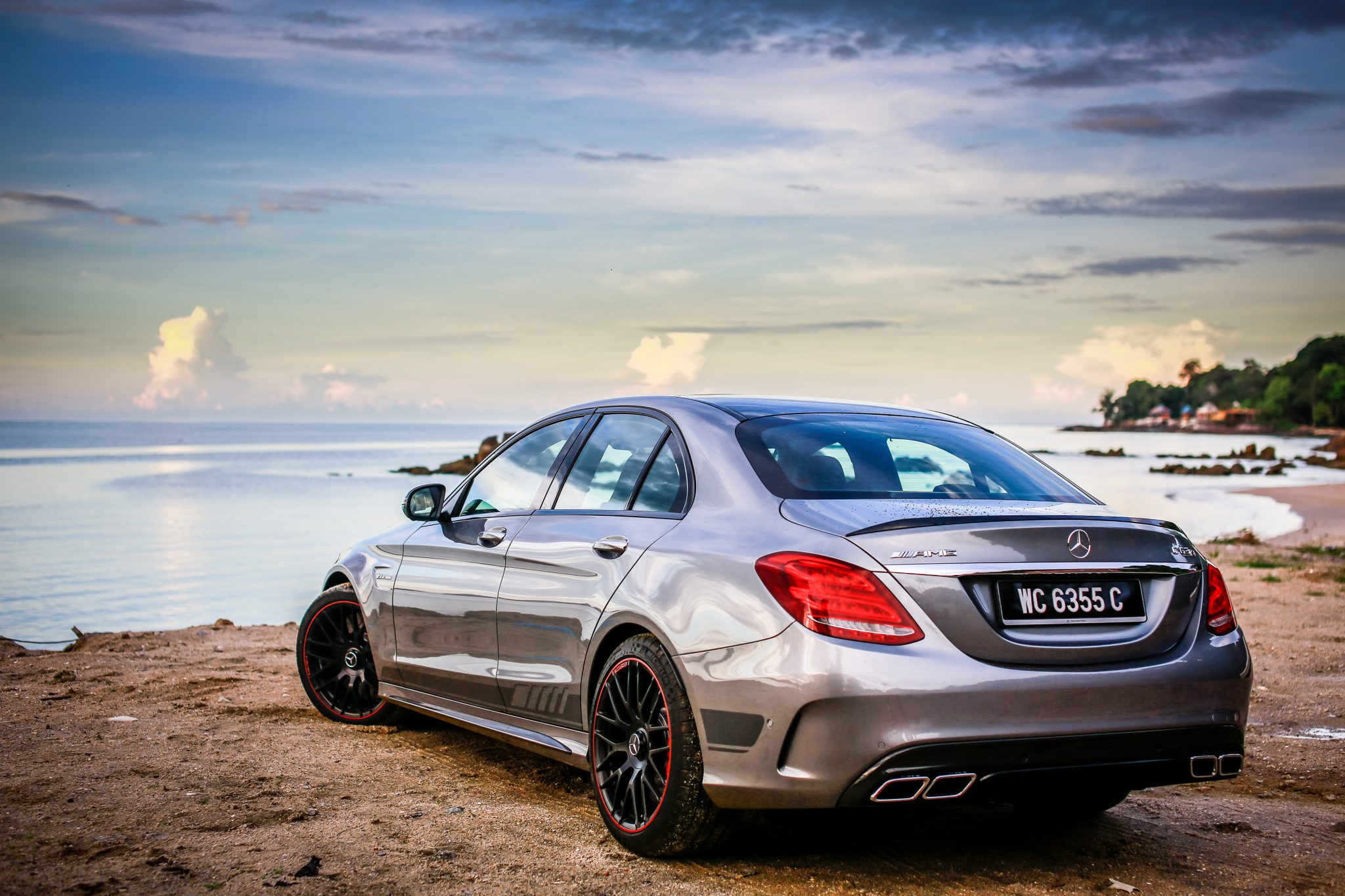 Unlike the other Mercs present (apart from the GT S of course) that seem to somewhat 'hide' their nefarious intentions and propensity for juvenile-delinquency, with luxury aesthetics and upmarket appointments, the C 63 S AMG makes no such excuses; it doesn't even try to. It looks barking-mad, it sounds like Barry White bellowing through an Akrapovic muffler, and goes like, well, you get the picture. Again though, the car is set-up so well that it simply takes everything thrown at it in stride. Don't get me wrong, drive like a plonker and it will bite you, hard, but at the hands of a decent driver, this car feels like poetry.
If you have to ask…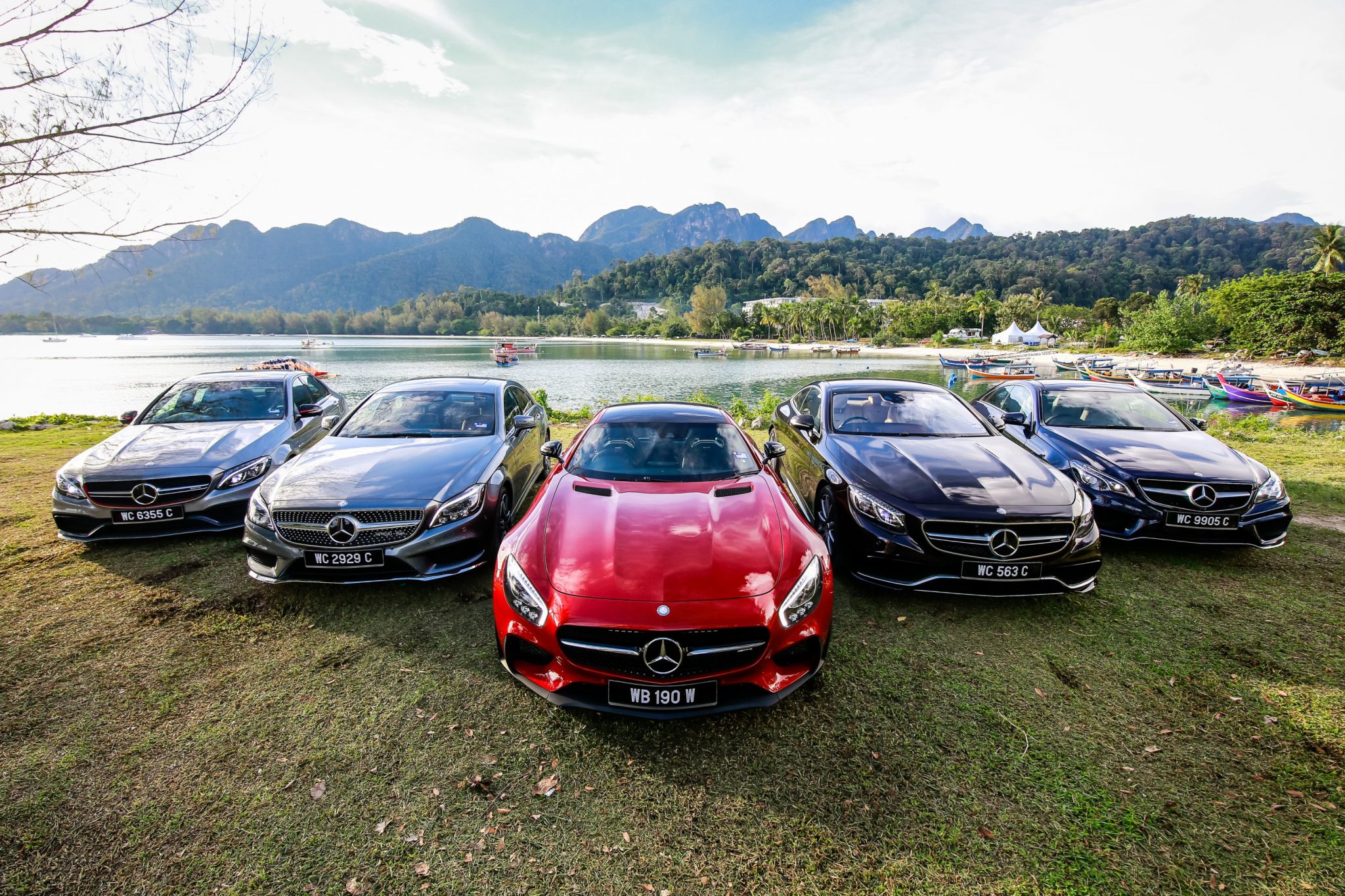 It's rather difficult to end a feature like this, because there's so much more to say; but after much thought, I've decided that it's irrelevant. Just as how a review of a Rolls-Royce is irrelevant and why earlier I mentioned that MBM really didn't have to organize this event, but I for one and so glad they did.
As I said earlier, these cars aren't the 'bread-and-butter' models of the Mercedes-Benz M'sia range, and nor will they ever be. Instead, try to think of them as a showcase, a technical tour-de-force; a 'because-we-can' stable of dream-machines that one would aspire to own someday, and you'd be on the money. And speaking of which, I'm not going to tell you how much they cost, somehow that just doesn't seem appropriate. These are Dream cars, and dreams are priceless. – Chris Wee.
Mercedes-Benz Dream Cars Photo Galley (Photos by CW and Aaron Lee for MBM)
FULL PRESS-INFORMATION ON MERC DREAM CARS:
Mercedes-AMG GT S: Handcrafted by racers
As the brand shaper of the Mercedes-Benz Dream Cars Collection, the new Mercedes-AMG GT S is the car developed entirely in-house by Mercedes-AMG. The new GT combines driving dynamics and first-class racetrack performance with superb everyday practicality and efficiency that sets new standards in the segment. With breath-taking proportions, the Mercedes-AMG GT reveals a classic sports car line with powerful sculpted surfaces and flowing lines. It has everything you would expect from a true racing machine. As a sports car in its purest form, the Mercedes-AMG GT features a 4-liter V8 bi-turbo engine and is capable of accelerting from 0-100km/h in 3.8 seconds, and up to 310km/h.
Mercedes-AMG C 63 S: Driving performance taken to the next level
The Mercedes-AMG C 63 S is the most powerful V8 model in its segment. It has an exceptional status in the competitive line-up. Powered by an eight-cylinder biturbo engine the C 63 has a typical AMG trademark and a highly emotional engine sound. Thanks to superior output and torque, the driver has the benefit of unrivalled performance figures: The C 63 S accelerates from 0 to 100 km/h in 4.0 seconds.
Mercedes-Benz CLS Coupé: Design, illuminated
Launched 10 years ago, the first CLS was a critical element in our ambition to lead as two distinct genres – the coupe and sedan combined to make the first 4-door coupe in the world. This unique design icon boasts lots of new, perfectly handcrafted details, combining contemporary luxury with passionate sportiness. The futuristic MULTIBEAM LED headlamps open up new dimensions in lighting systems. High-performance, precision LED modules automatically provide the best possible illumination, whatever the road and traffic conditions. The CLS features an expressive new diamond radiator grille with chrome pins and a pronounced front bumper with large air intakes.
Mercedes-AMG S-Class Coupé: Breathtaking & Irresistible
Voted as the World Luxury Car of the Year, the S-Class Coupé is one of the most beautiful cars in the Mercedes-Benz range. The new Mercedes-AMG S 63 Coupé is the latest dream car to augment the Mercedes-AMG model range – a perfect combination of unparalleled elegance and luxury, and a sports car. Exciting lines underpin this two-door model's design. Dominance and sensual purity combine to lend the vehicle irresistible presence and effortlessly superior sportiness. Equally impressive is the combination of high driving dynamics, ambitious lightweight construction and groundbreaking efficiency. As the most powerful member of the BlueDIRECT engine family, the AMG 5.5-litre V8 biturbo engine is a paragon of poise and assurance.  Boasting an output of 430 kW (585 hp) and 900 Nm of torque, the Mercedes-AMG S 63 Coupé delivers exceptional performance with remarkably low fuel consumption and accelerates from 0 to 100 km/h in 3.9 to 4.3 seconds. And there is a world first in the shape of the curve tilting function, part of the MAGIC BODY CONTROL suspension system, to further enhance both driving pleasure and comfort.
Mercedes-Benz E 250 Coupé: The ultimate driving enjoyment
The classic E-Class Coupé is amongst the most desirable vehicles in the executive segment. It draws on the modern luxury design idiom. By combining intelligent, efficient technology with luxurious equipment that offers superb comfort, neither model compromises when it comes to indulging a passion for superlative driving enjoyment. That is why they are regarded as emotion-packed highlights in the successful E-Class family. The design of the exterior and interior alike is fresh and sharp, as befits the many new stand-out technical features.
For more information log on to www.mercedes-benz.com.my/dreamcars.