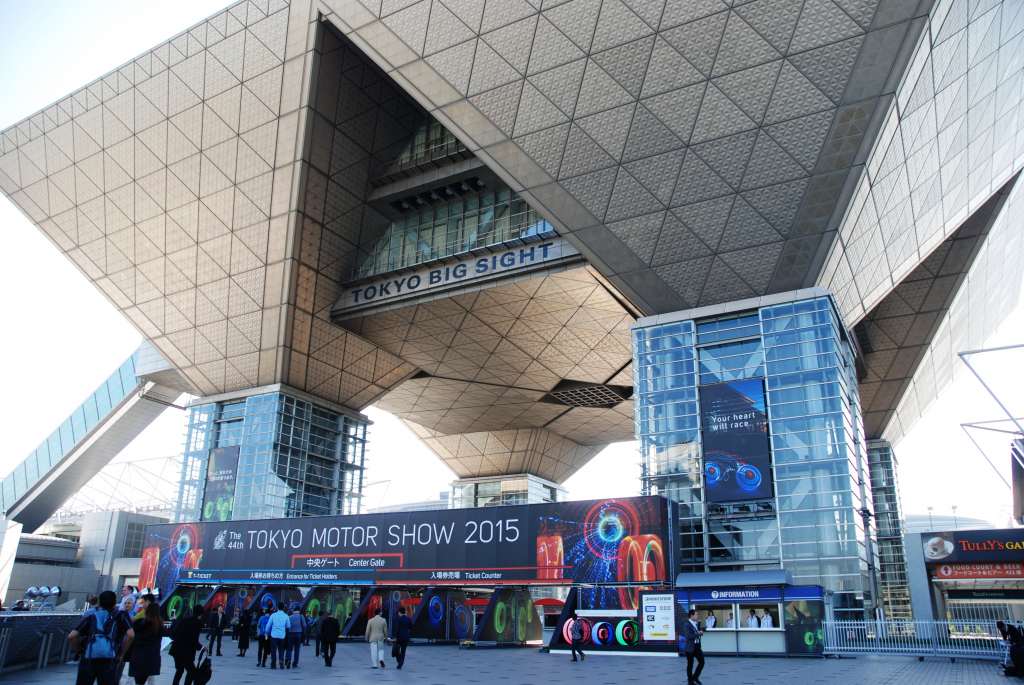 ADVERTISEMENT
Insofar as car shows are concerned, the one that most motoring journalists try not to miss are the ones held in Geneva, Frankfurt, Paris, and in recent times, Beijing, Indonesia and Bangkok. However, as far as regional motorshows are concerned, there's only one Tokyo Motor Show, and it's the one everyone aims to attend. Thanks to Honda Malaysia Sdn. Bhd. and Bermaz Motor (Mazda Malaysia), AF was there this year and folks, what a show it was…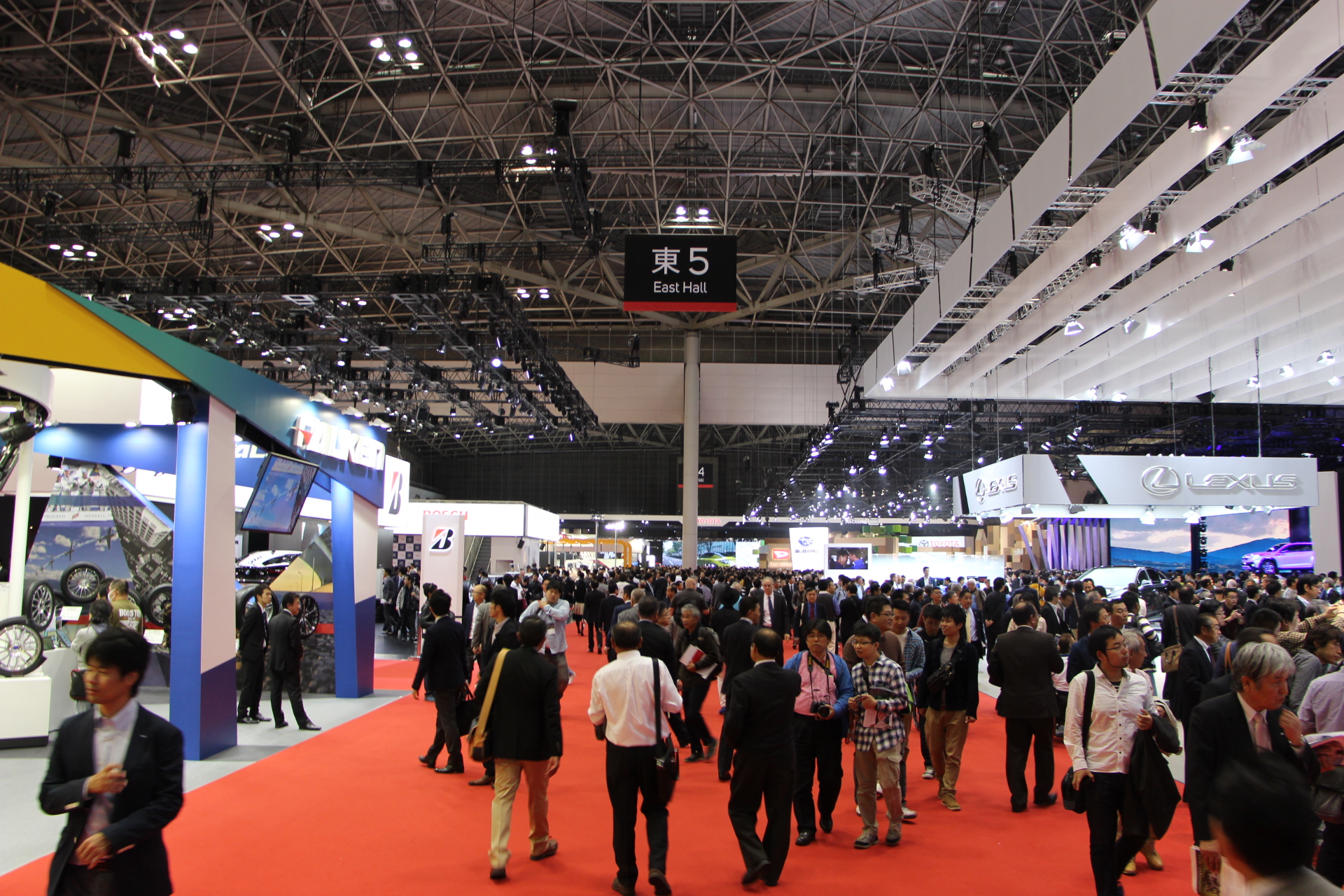 We shan't bore you with too much text, as we've said before no one wants to 'read' about a motorshow, so we'll let the photos do the talking. This year the 44th Tokyo Motor Show 2015 (Organizer: Japan Automobile Manufacturers Association, Inc.; Chairman: Fumihiko Ike), was held from October 29 (Thursday) to November 8 (Sunday) for eleven days at Tokyo Big Sight in Ariake, Koto-ku.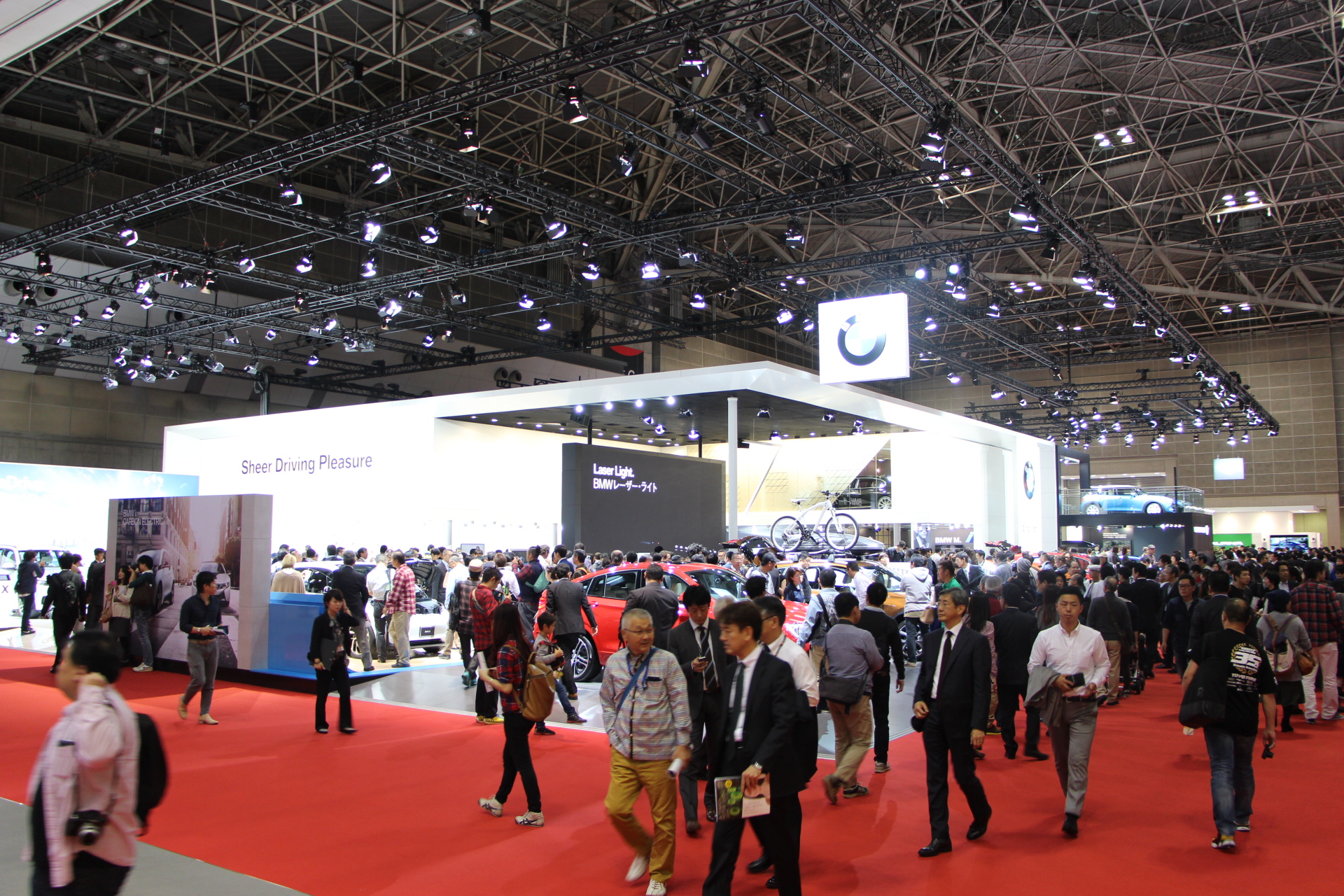 Under the TMS theme of "Your heart will Race", 160 companies from 11 countries participated in the show, with a total of 417 vehicles exhibited, including 75 world premieres, 68 Japan premieres, and at the SMART MOBILITY CITY 2015 International Symposium, Chairman Ike of JAMA presented JAMA's "Automated Driving Vision". In total 812,500 people visited the show in the span of one week.
As guests of Honda and Mazda, AF is proud to bring you the best of the TMS 2015! We'll kick things off with a special preview of our hosts…

HONDA (by Chris Wee) – Possibly the biggest stand at TMS this year, the Honda display area incorporated both cars and motorcycles in a big corner of East Hall 3, with the legendary NS-X (below)…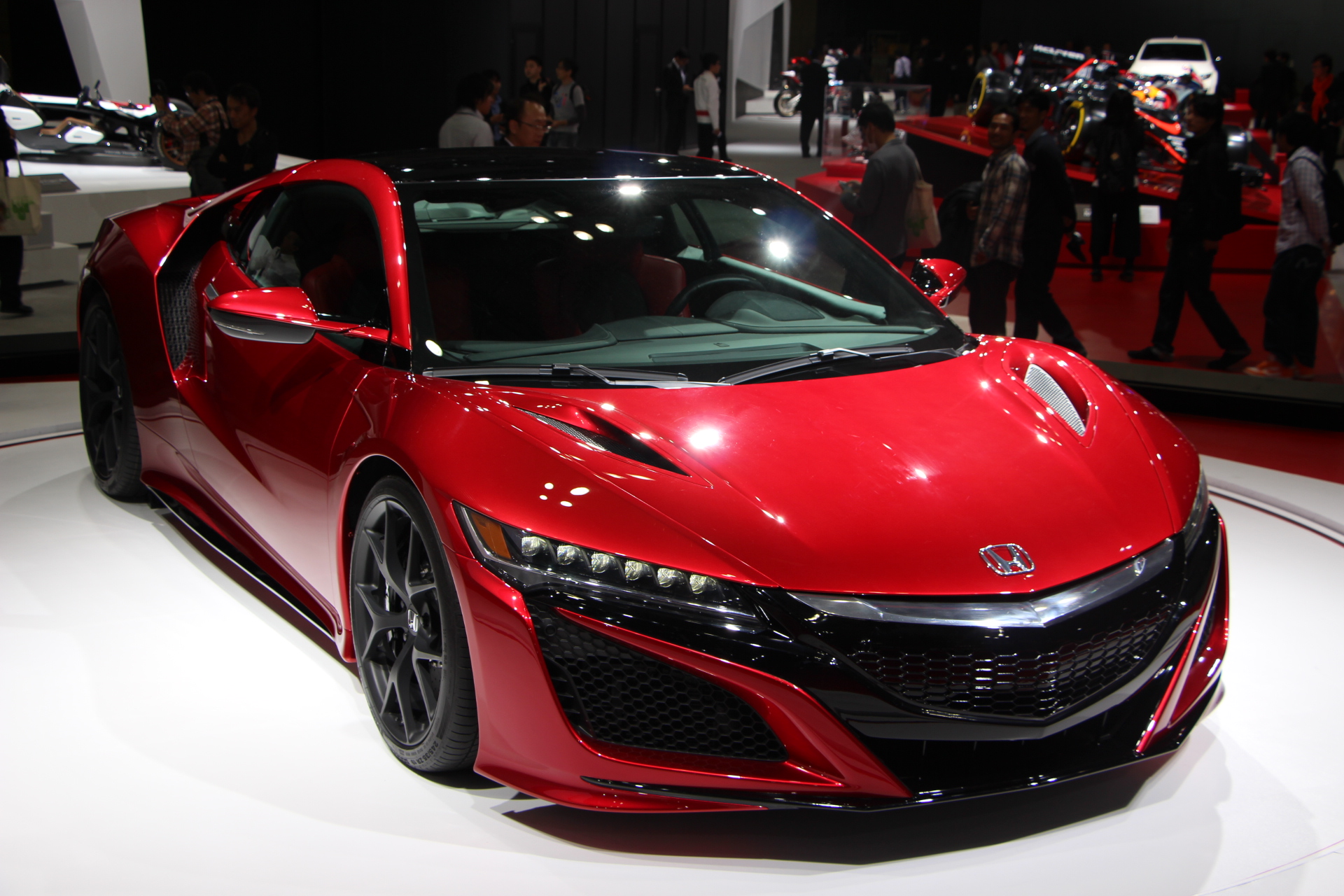 …now with a 3-motor Hybrid system mated to a twin-turbo V6 engine, quite possibly the highlight of not just the Honda stand, but the entire TMS 2015…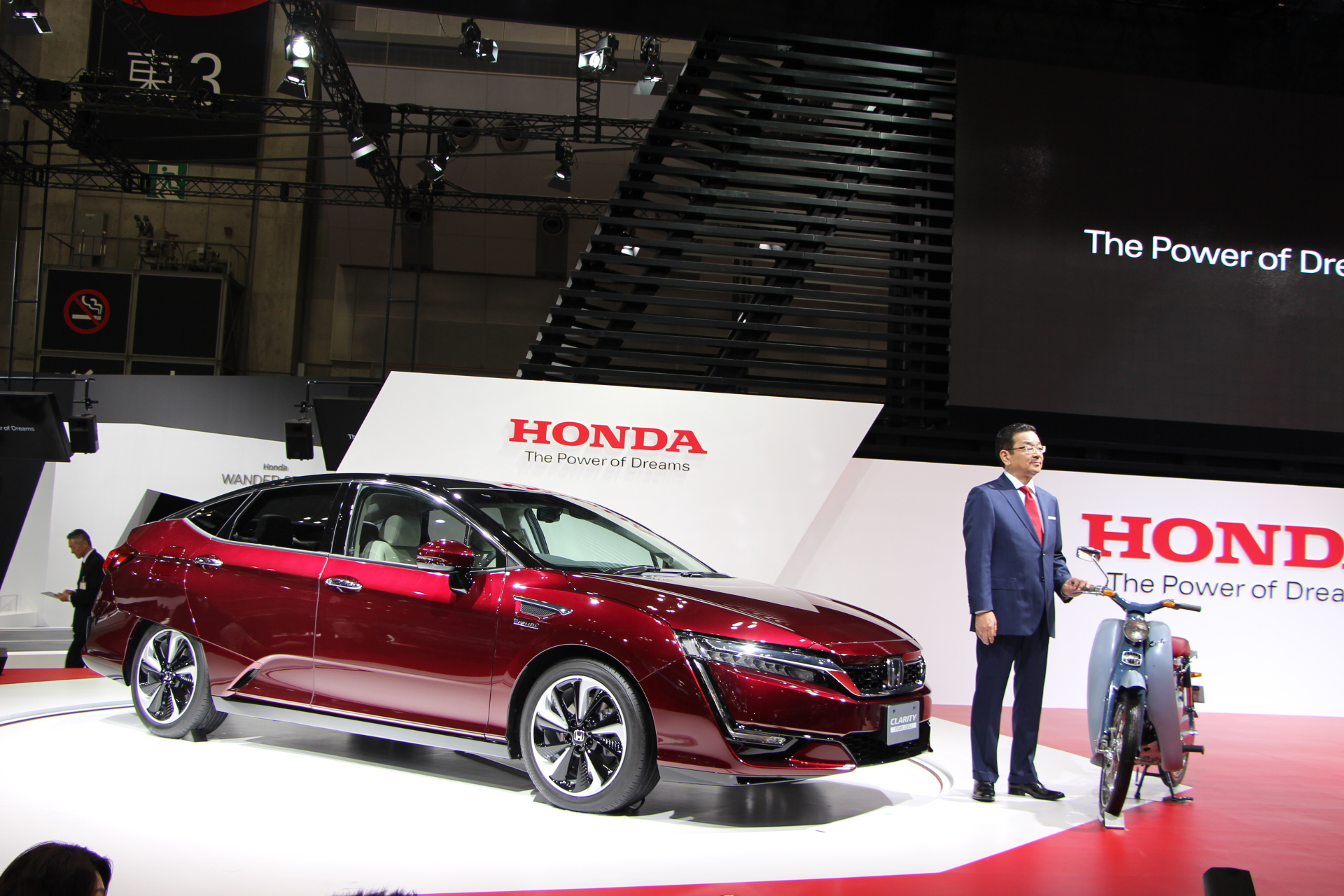 The new Clarity Fuel-Cell Vehicle (above), with a cruising range of 700kms, also took centre stage. Both seem to be paying homage to the vehicle that started it all for Honda though, the most unlikely of unsung heroes, the diminutive original Honda Cub (below).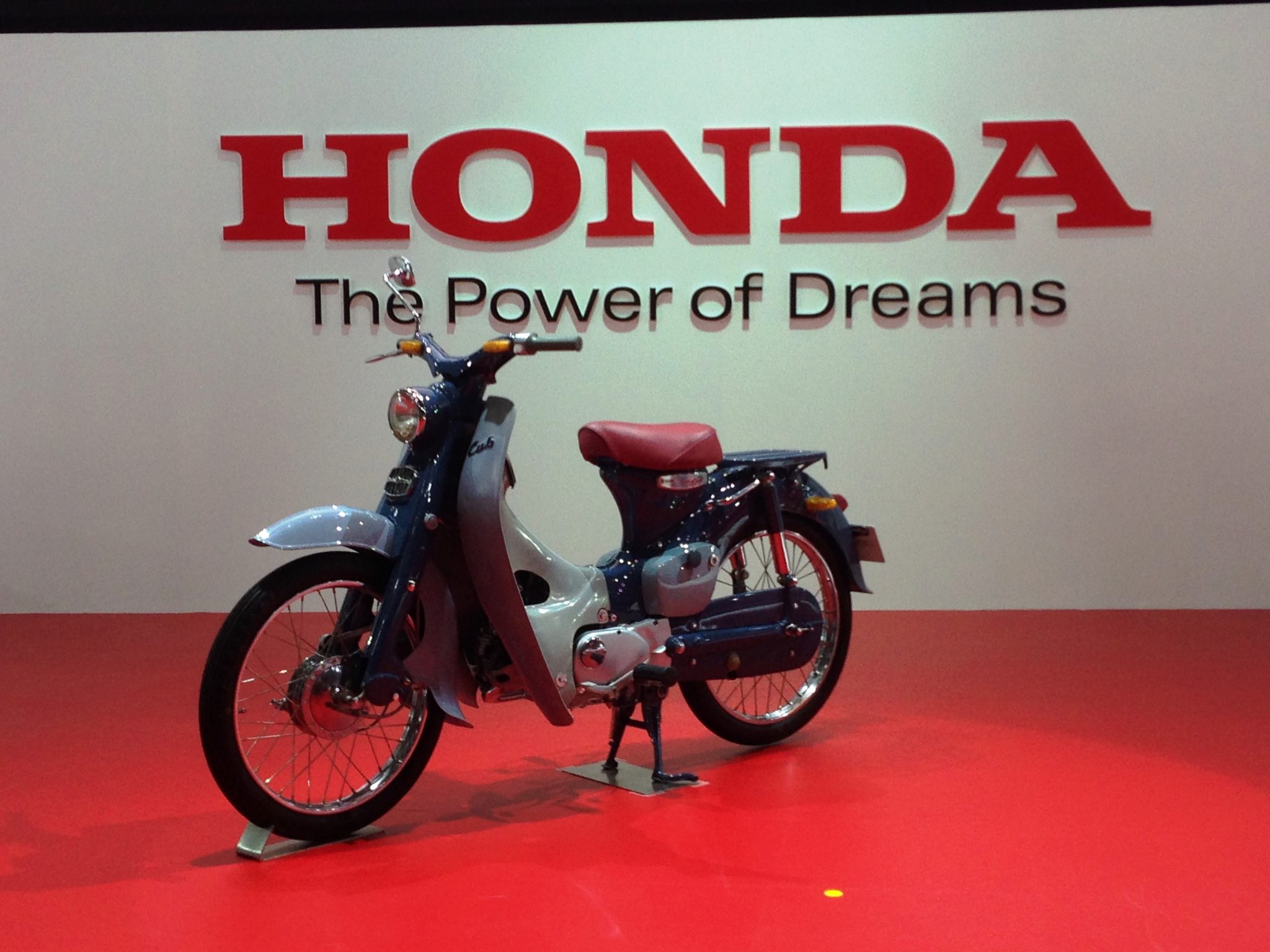 Flanking them were the new 310Ps / 400Nm Civic Type-R…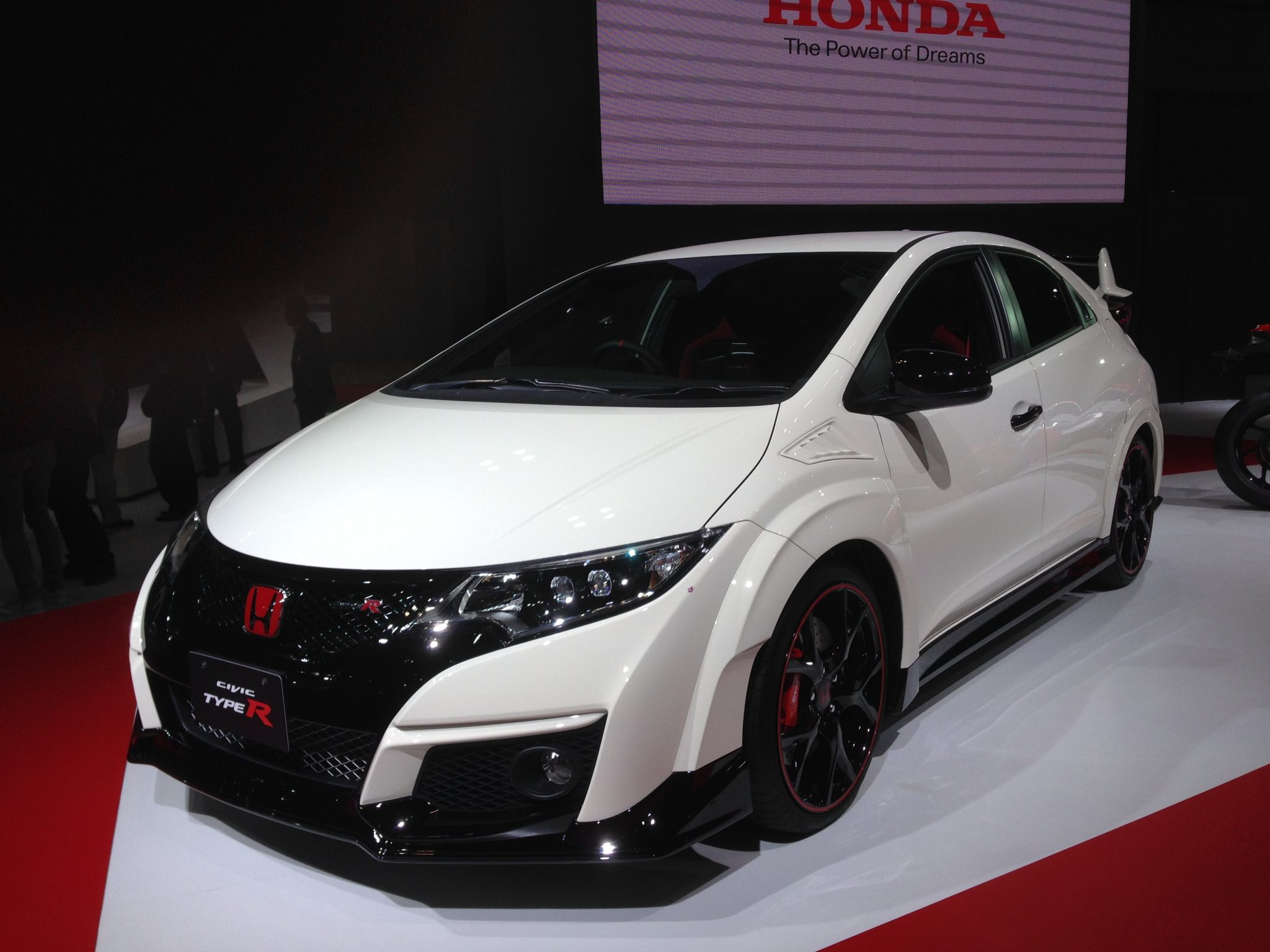 …and S660 Roadster, which we had a chance to drive! (click on hyperlink)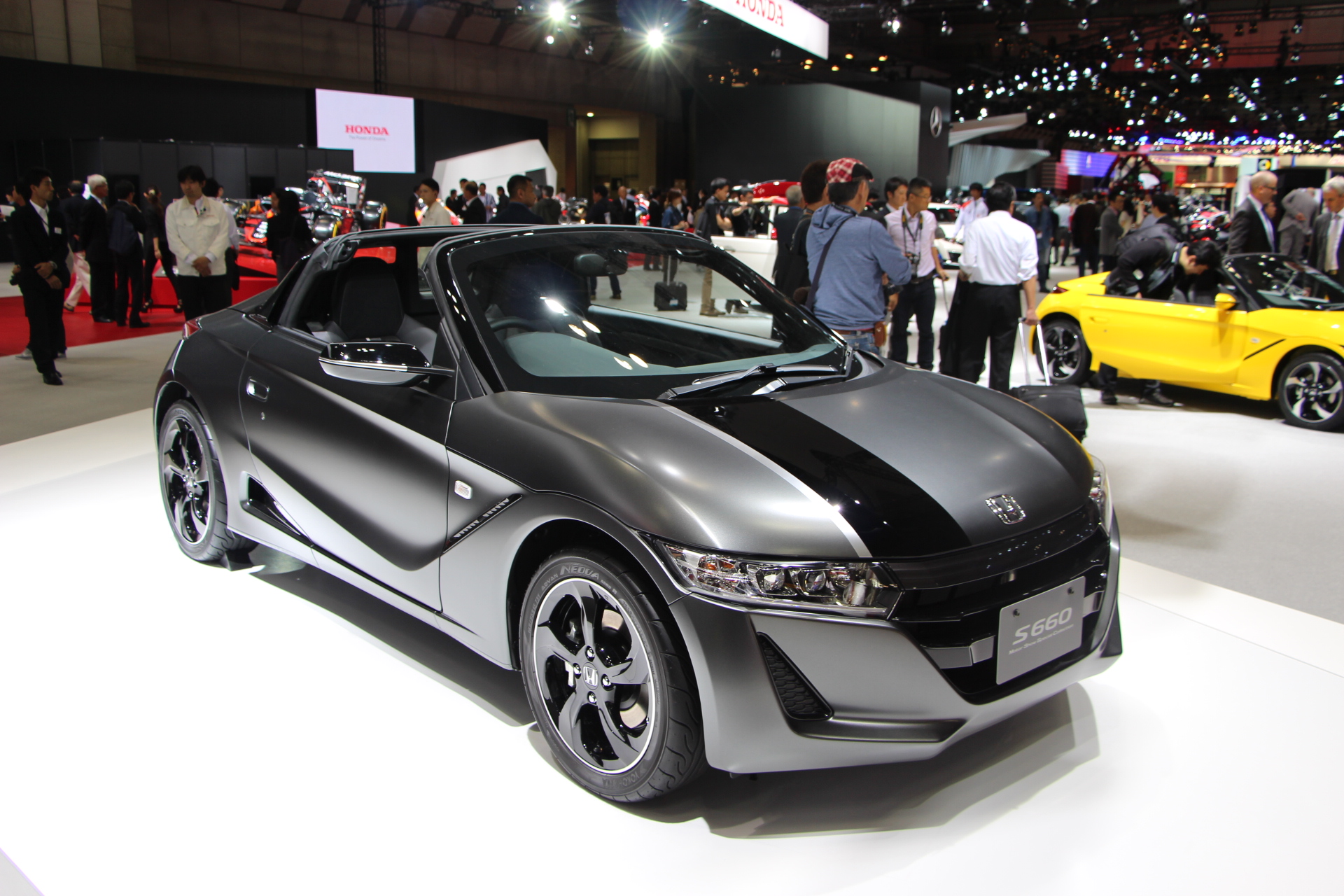 While the 'wild' Project 2&4 powered by a RC213V 900cc motorcycle engine (below) stood point…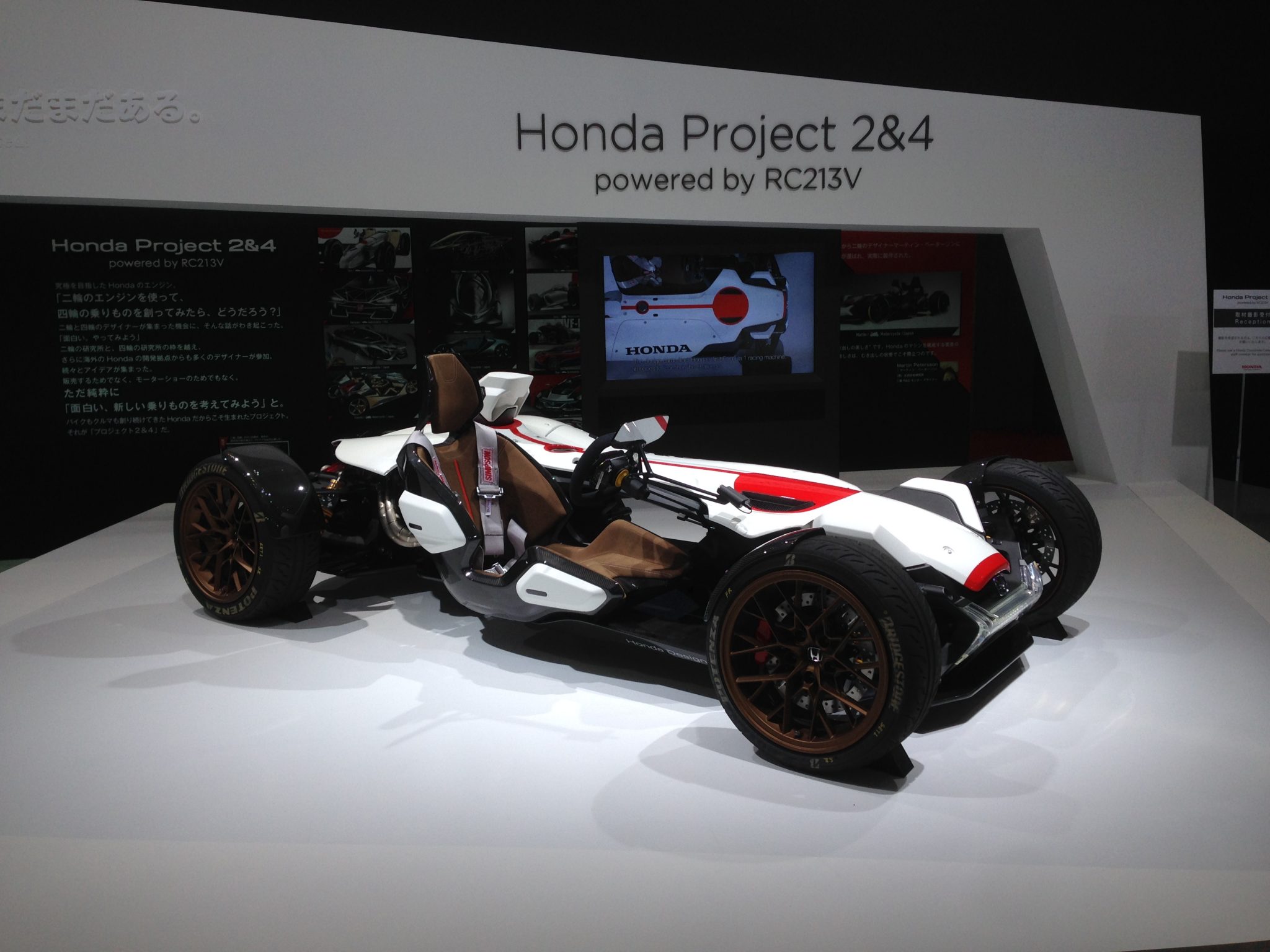 …along with Honda's foray into the world of trikes! (below). While it's still just a concept, I'm personally hoping this one makes it into production…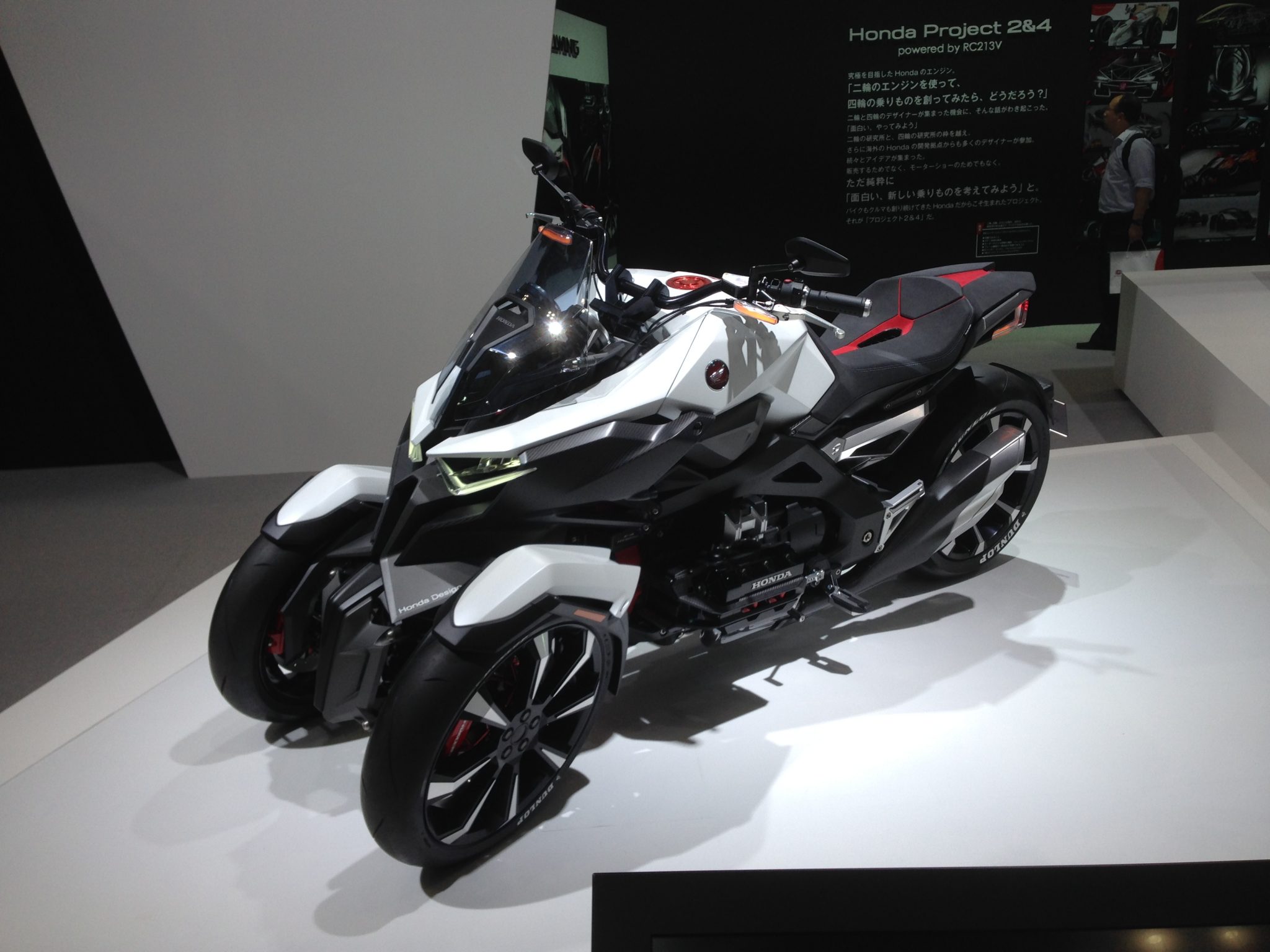 MAZDA (by Alia Zaharin) – Meanwhile, stealing the limelight at the Mazda stand was the dazzling RX-Vision concept; a front/mid-engine, rear-wheel drive sports car, featuring the company's new styling direction for the KODO design theme. However, possibly the biggest highlight of the show is when Mazda revealed that the concept hides a Wankel rotary engine underneath the RX-Vision hood that marks a much-anticipated return of the rotary engine into the Japanese car maker's future dubbed the SkyActiv-R!
Check out the 360-degree video of the RX-Vision below because boy, it looks so much better when viewed in flesh!
We've covered an extensive report of this gorgeous-looking concept in our previous post here and the future of its iconic rotary engine which will eventually make a comeback in their mass production cars… fingers crossed!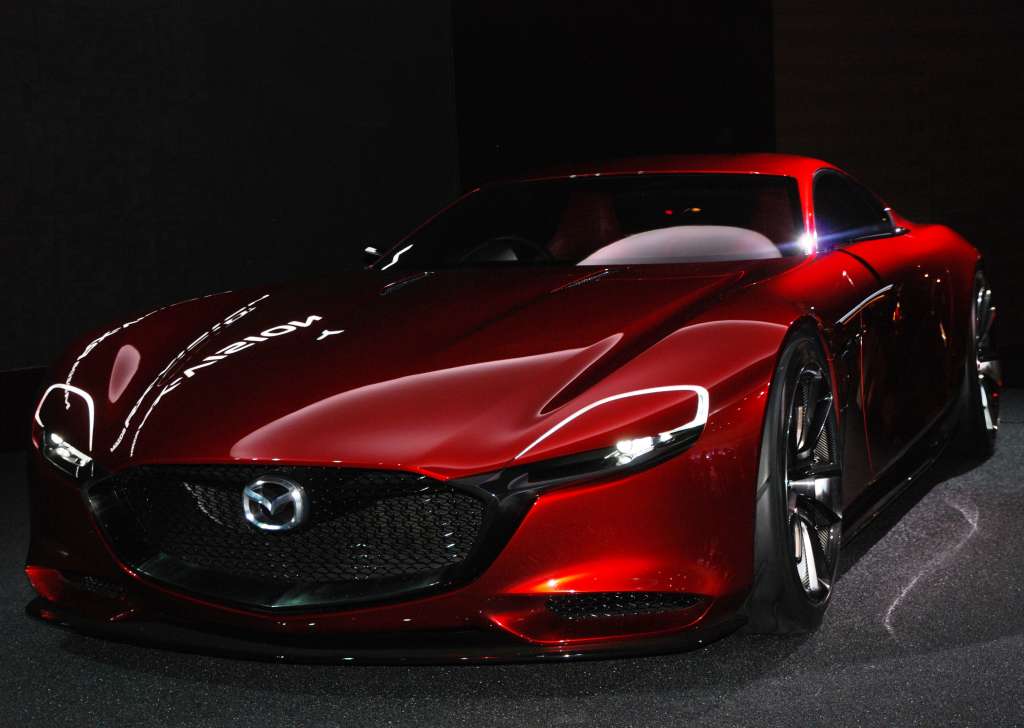 Along with the RX-Vision –  if I counted correctly –  there was a total of 13 models displayed at the massive Mazda stand including the first production rotary engine-powered Mazda called the Cosmo Sport (below), which was introduced back in 1967.  Rumor has it that the RX-Vision or RX-9 as some have already speculated it might be called, will join the MX-5 in Mazda's sport-car lineup and will be unveiled in 2017, marking 50 years of the rotary engine. While nothing is cast on stone as of yet, it may not be long until one of the automotive world's most distinctive powerplants makes its return and hopefully, the next time we're in Tokyo (ahem, ahem, Mazda you listening?), we'll be able to see the production model which will be even better than the concept car seen at the 2015 Tokyo Motor Show!
Sharing the spotlight at the Mazda booth and making its Japanese debut at the 2015 Tokyo Motor Show was the Koeru concept (below). Just like the RX-Vision, the Koeru concept has garnered plenty of positive feedback both from the audience and critics about its sleek-looking design.
While at the moment it is only a concept, its looks pretty much production-ready to our eyes. We've also been speculating for a while now which model in its line-up the Koeru concept will represent in Mazda's future production cars, and now it seems clear that the Koeru concept previews the debut of Mazda's all-new CX-9 midsize SUV which will appear at the 2015 Los Angeles Auto Show later this month.
You can read all about it in our recent post here.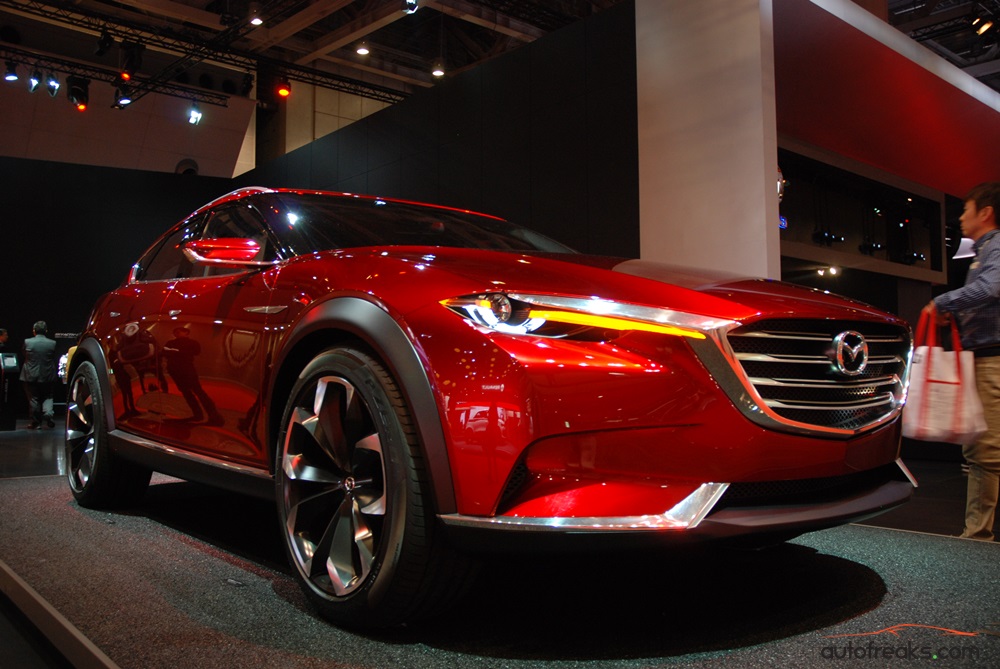 Mazda also showcased the CX-3 (below) at the 2015 Tokyo Motor Show which will be arriving in our local Mazda showrooms in just a few weeks time!
And of course, its cheerful-looking and fun to drive roadster was there as well! Look out for our local review on the new MX-5 coming soon!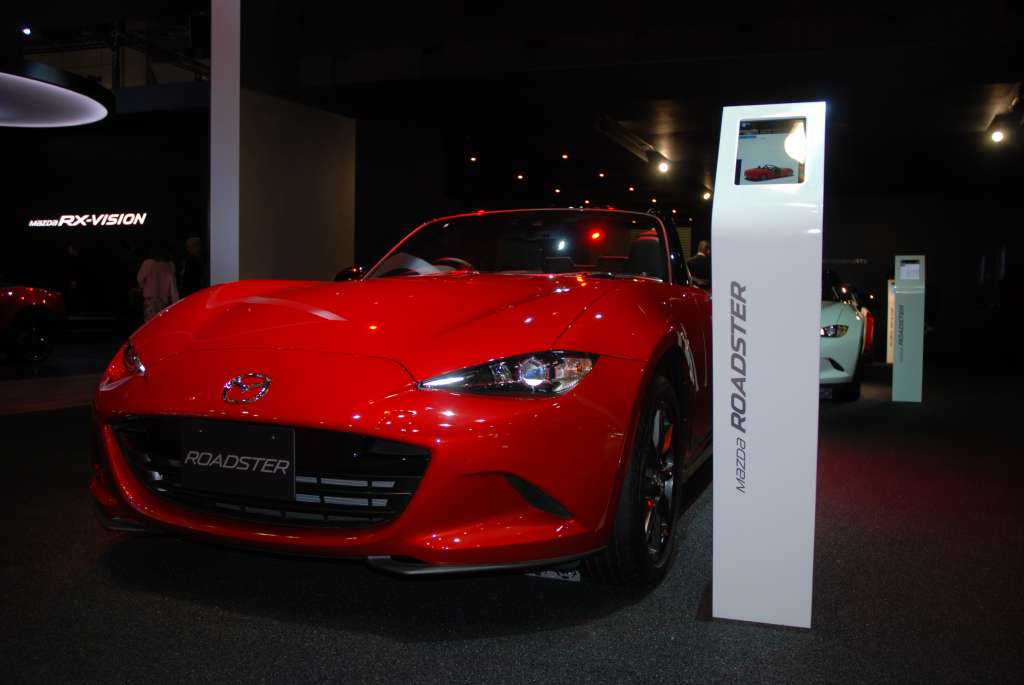 Photo Gallery: Tokyo Motorshow 2015 (Photos by Alia Zaharin & Chris Wee)
Acknowledgement: AF would like to thank Honda Malaysia Sdn. Bhd. and Bermaz Motor-Mazda M'sia for their gracious invites to TMS 2015! The Next Tokyo Motor Show planned to be held in Autumn of 2017, and hopefully we'll be there to bring you more coverage.