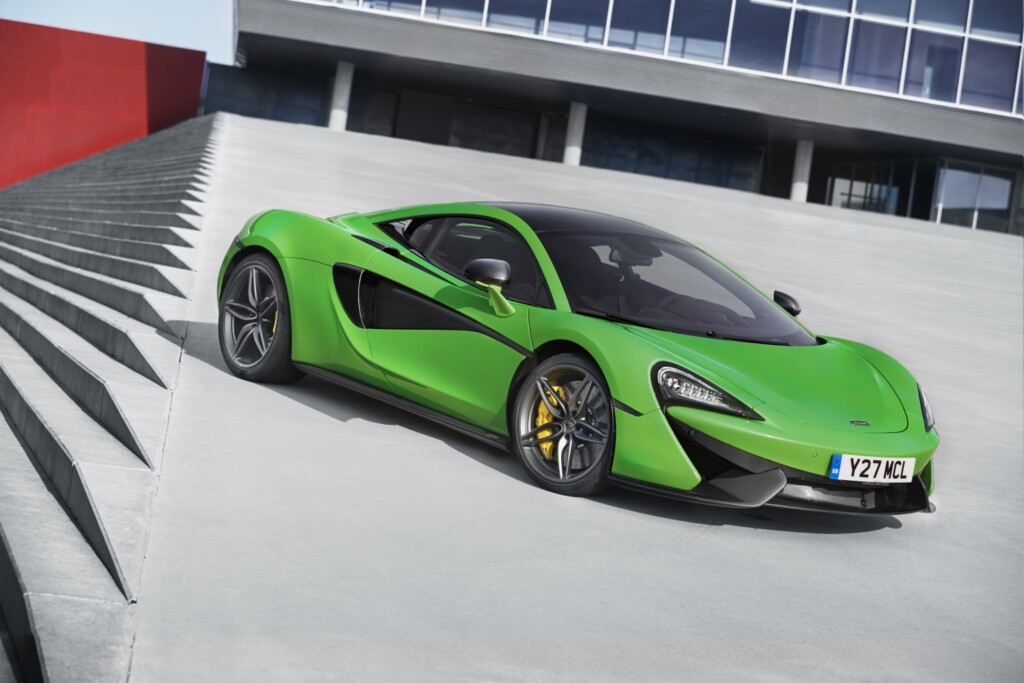 ADVERTISEMENT
McLaren Automotive has started production of its new Sports Series family of luxury high-performance sports cars at the company's plant in Woking, England.
The first car to be launched in the Sports Series family is the 570S Coupé, and this will be followed by the 540C Coupé and another bodystyle in 2016.The first McLaren 570S Coupé to roll off the production line has already been delivered to a retailer in the UK and, even before the first customer handover takes place, the global retailer network is holding over 1,000 orders to date.
According to McLaren, the start of production of the new Sports Series heralds a new chapter in the history of the McLaren company, as well as completing its three-tier product strategy of Ultimate Series, Super Series and Sports Series. When the full Sports Series family is complete by 2018, the company forecast to double the annual volume of its cars to more than 4,000 cars per year. In Malaysia, the McLaren 570S estimated retail price starts from RM698,000 onwards without duty, and RM1.68 million onwards with duties included.
Jolyon Nash, Executive Director – Sales and Marketing at McLaren Automotive said, 'The start of production of the new Sports Series cars is a pivotal moment for McLaren Automotive. In our short history, we have produced a range of supercars and hypercars targeted at a core, enthusiast buyer. Since 2011, our sales have increased year-on-year with corresponding developments in revenues and profits. The Sports Series is targeted towards a new buyer and opens McLaren up to the sports car market that we have not served to date. The buyer of a Sports Series model will still experience the benchmark performance and driver engagement delivered by every McLaren model, but will also notice the increased usability and practicality that differentiates it from our existing cars. In addition, the Sports Series will make a significant contribution to the long-term sustainability of the company.'