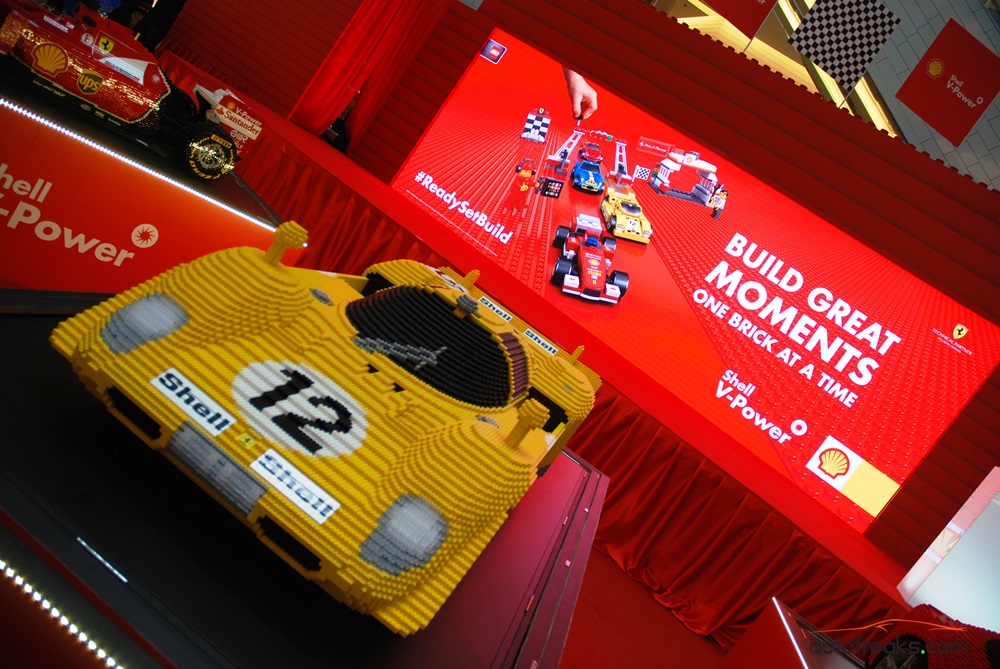 ADVERTISEMENT
The Shell V-Power Lego Collection returns this year with an exclusive range of buildable Ferrari collectibles made out of Lego bricks! These limited-edition Shell V-Power Lego Collection are available today at all Shell stations across the country!
Created in collaboration with Ferrari and the Lego Group, the Shell V-Power Lego Collection introduces 6 new models this year that promises to provide delight to customers when they fuel-up at any Shell petrol station. The collection includes 4 iconic Ferrari cars, a Finish Line and Podium with a Scuderia Ferrari Engineer Lego Minifigure, and a Shell Station modelled after the one at the Fiorano Circuit, Scuderia Ferrari's private racetrack in Maranello, with a Shell Scientist Lego Minifigure.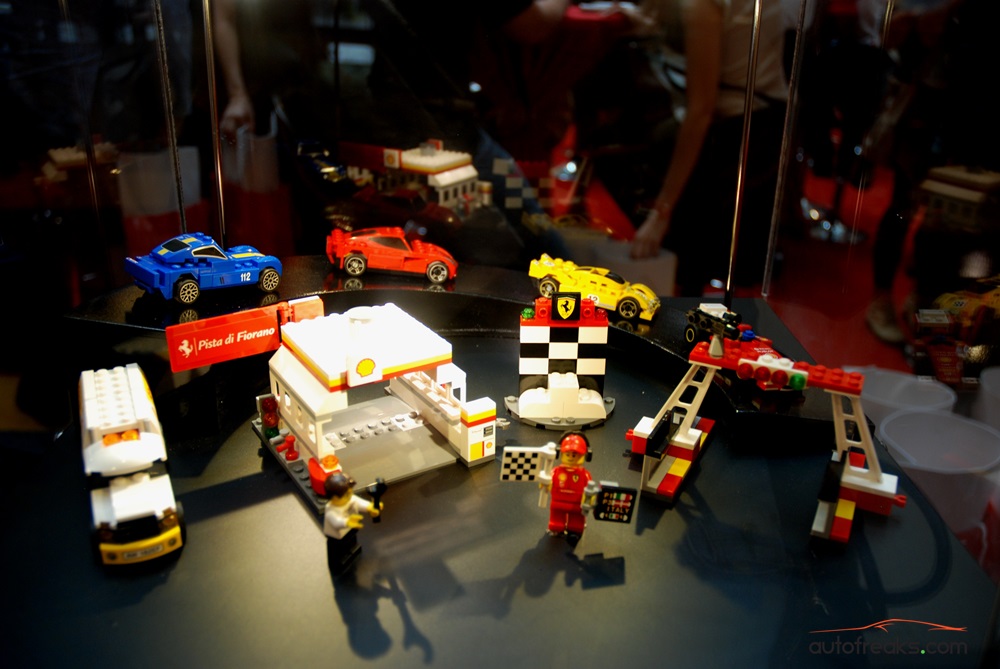 By making a minimum purchase of RM40 of Shell V-Power/Shell FuelSave or 4-litre purchase of Shell Helix motor oil, customers will be able to purchase one of the six Lego models, priced between RM9.90 and RM13.90.
Motorists will also have the special opportunity to purchase the limited-edition Shell Tanker for RM9.90 with every RM40 pump of Shell V-Power or purchase of Shell Helix HX5 & HX7 (4-litre), and FREE with every purchase of Shell Helix Ultra (4-litre).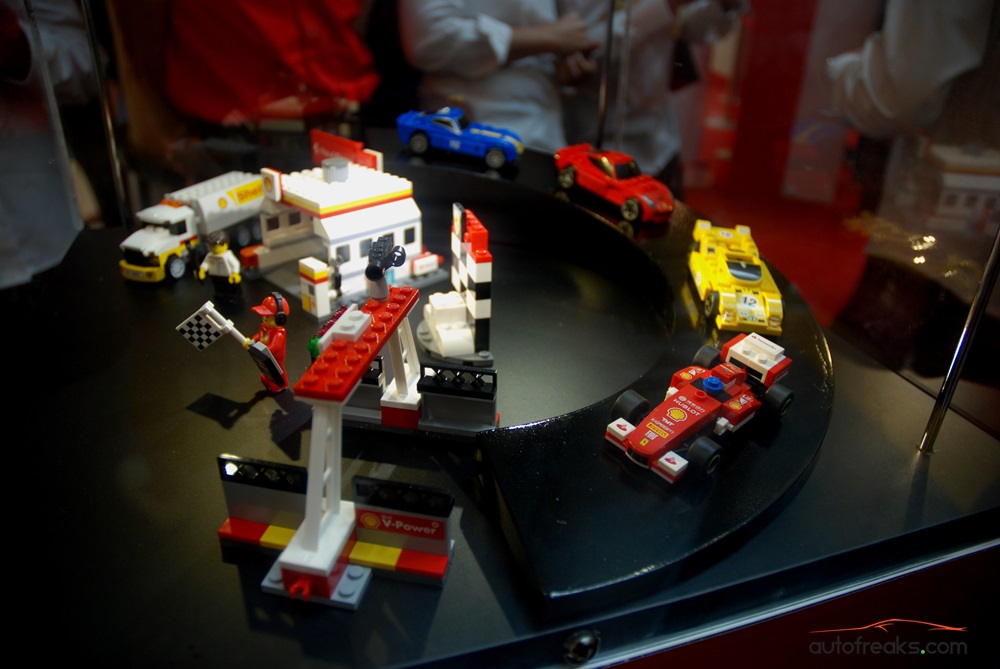 New models will be released every Sunday from 1st November until 13th December 2015, and will be available for purchase until 31st January 2016 or while stocks last. These collectible items usually sell like hot cakes so hurry to your nearest Shell station to grab one!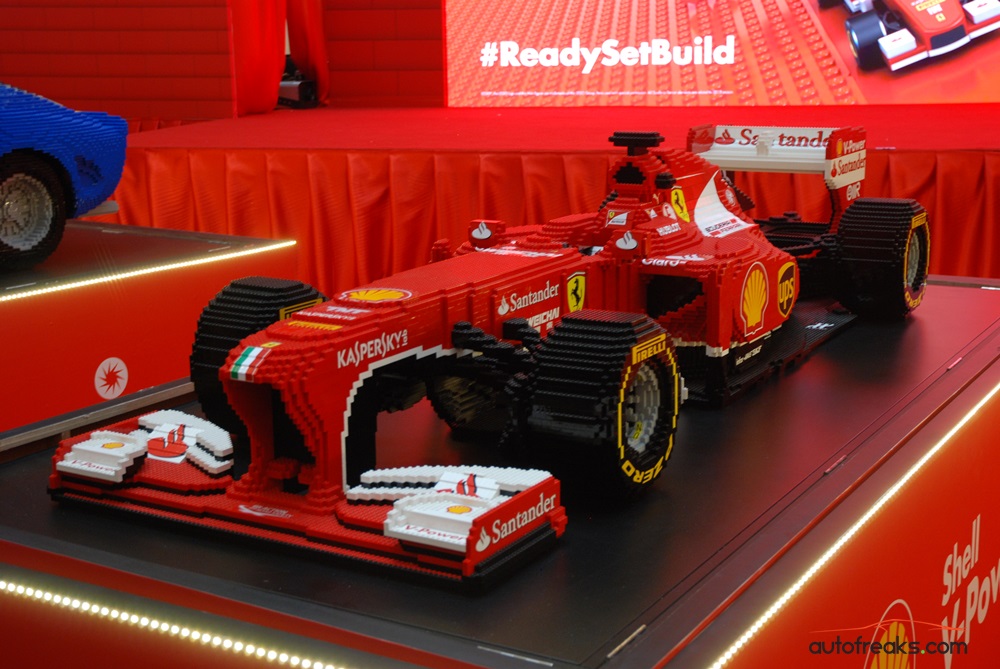 "Many of us have played with Lego bricks as a child, so why not relive the good old days with friends? With the school holidays fast approaching, perhaps parents can spend more time with their children by building Ferrari collectibles and Lego playsets," said Tuan Haji Azman Ismail, Managing Director of Shell Malaysia Trading Sdn Bhd and Shell Timur Sdn Bhd.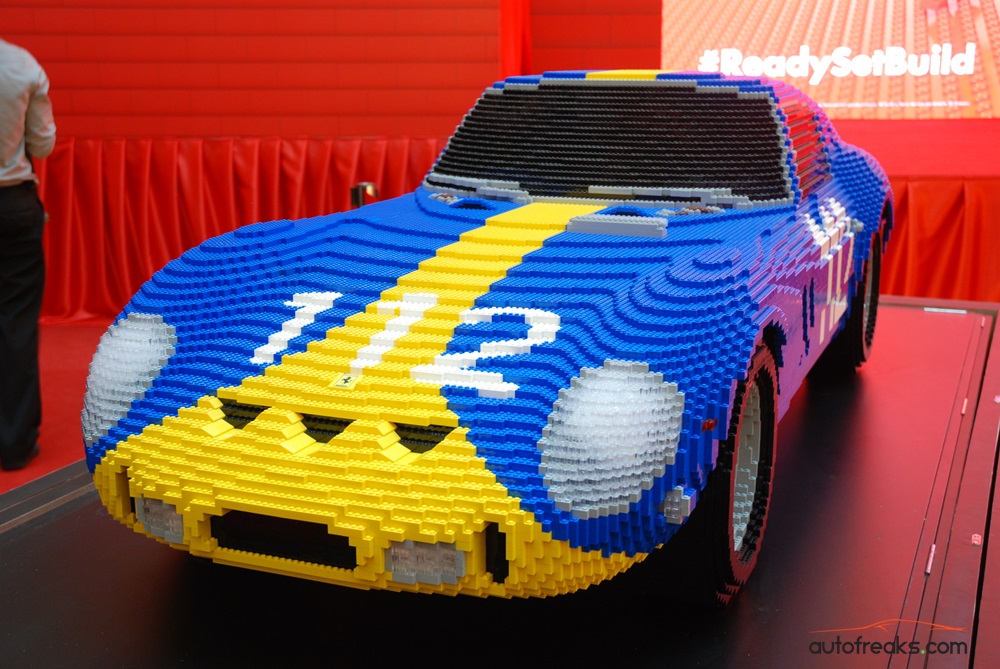 Shell is also inviting the public to visit Shell V-Power Lego activity centres at Sunway Pyramid from 5th-8th November and at Gurney Plaza from 12th-15th November where they will get the chance to view Lego model Ferrari cars up close and enjoy interactive games and activities.
Roving trucks will also bring the Shell V-Power Lego experience to the public with a life-sized Lego replica of the Scuderia Ferrari Formula One car to Klang Valley, Ipoh, Melaka and other selected locations nationwide.
For more info on the collection and Shell's upcoming activities, visit www.shell.com.my/lego.