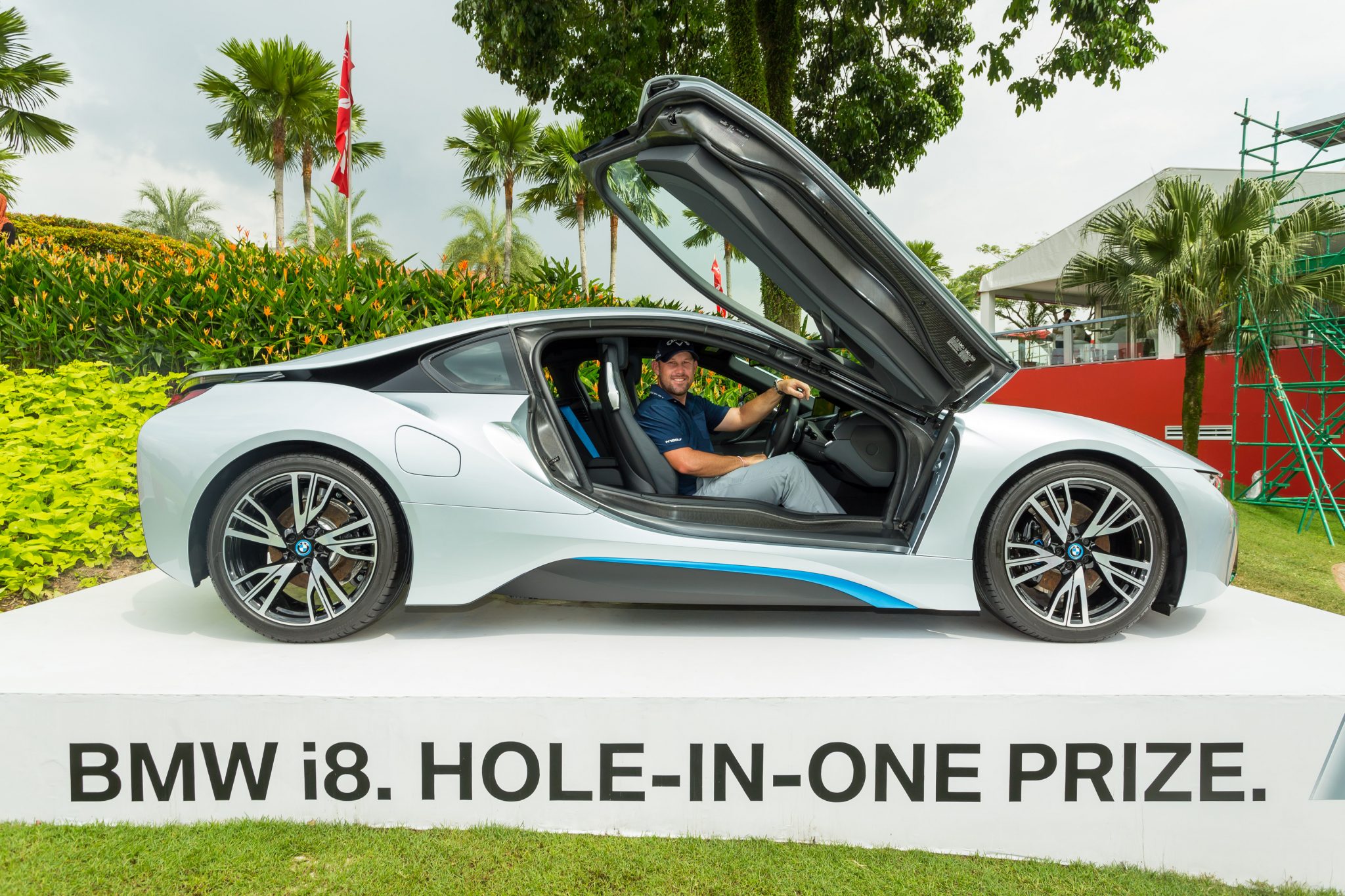 ADVERTISEMENT
BMW Group Malaysia recently presented the all-new BMW i8 to Scott Brown at the CIMB Classic 2015 after the American golf professional made a Hole-in-One on the 199-yard, par 3 on the 15th Hole with a 6-iron on the first day of competition at the CIMB Classic 2015.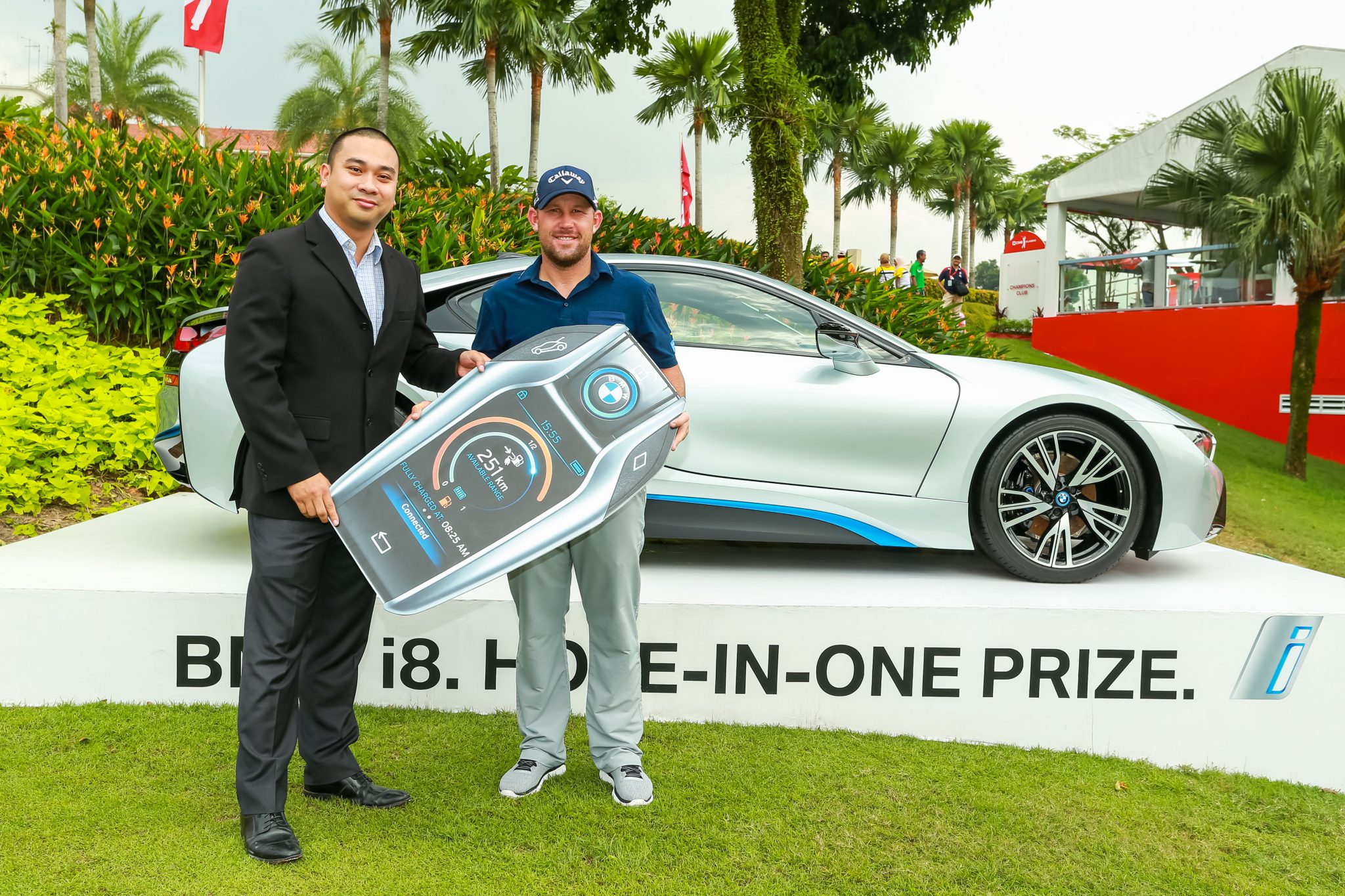 Brown's achievement in Malaysia marks only the second time the all-new BMW i8, the most progressive sports car in world has been claimed as a Hole-in-One Prize in the year 2015. The first was in May 2015 when British golf professional Chris Wood made a Hole- in-One with a 7-iron from 188 yards on the par-3 14th Hole at the BMW PGA Championship at the Wentworth Club in Surrey, England.
BMW Group Malaysia is the Official Automotive Partner at the CIMB Classic 2015, providing a fleet of BMW 5 Series and BMW X5 vehicles which are utilised for the shuttling of all players, officials, as well as VIPs who will be in Malaysia throughout the tournament.
The BMW i8 was launched in Malaysia back in April 2015 with a price tag of RM1,188,800. The premium plug-in hybrid sports car is crafted with a Life Module passenger cell completely built from Carbon Fibre Reinforced Plastic (CFRP), while power comes from the BMW TwinPower Turbo engine and BMW eDrive Technology. This combination allows the BMW i8 to accelerate from 0-100 km/h in 4.4 seconds while only consuming 2.5 litres per 100km of fuel!