ADVERTISEMENT
Live from the 2015 Tokyo Motor Show, Mazda has just taken the wraps off its new sports car concept called the RX-Vision Concept powered by the next-generation SkyActiv-R rotary engine!
The RX-Vision is Mazda's vision of the future with hopes that one day it would become a reality; a front-engine, rear-wheel drive sports car, featuring KODO design language and powered by SkyActiv-R technology.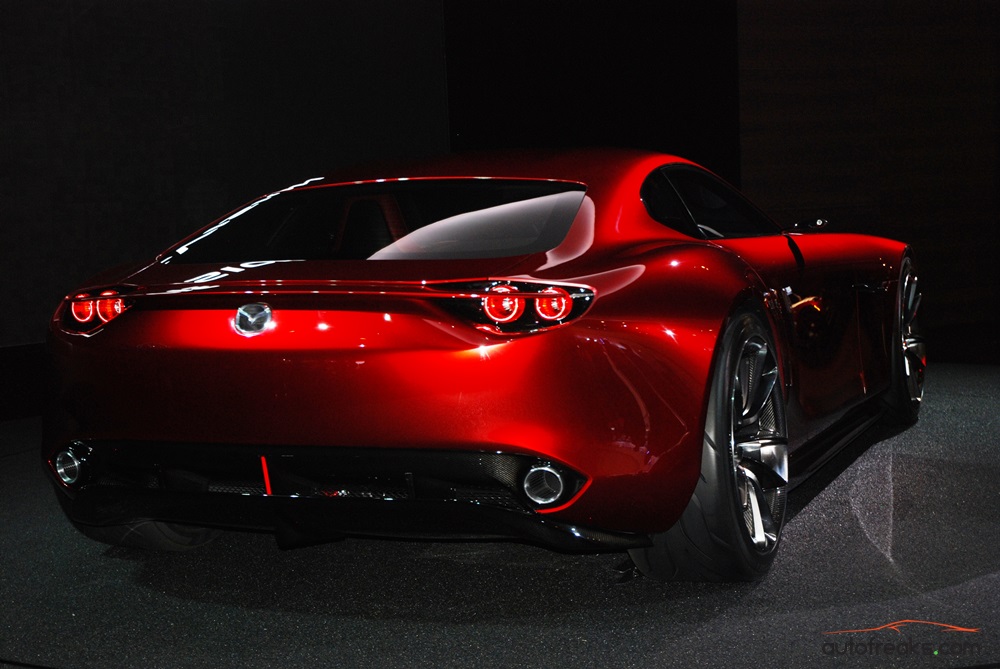 The company has long been rumored to be working on a new rotary-powered sports car and today marks the debut of the company's continuous effort to improve power output, fuel economy and durability of its rotary engine. Even after discontinuing production of the RX-8 in 2012, Mazda continued research and development to further evolve its rotary engine which has now been named SkyActiv-R. Although details of the powertrain are scarce at the moment, this new engine will eventually be mass-produced and sold to the market in the future.
In terms of design, the RX-Vision adopts the stunning proportions of an FR sports car. According to Mazda, the styling is modern but maintains a sense of lineage and authenticity, encapsulating the company's entire history of sports car design.
A low and wide body, short overhangs and taut cabin make the concept immediately recognizable as a sports car. These elements combine with the low overall height and incredibly low hood made possible by the compact and lightweight SkyActiv-R rotary engine.
Just like other Mazda models, the RX-Vision also feature a special red body colour that represents, both energetic brightness and depth. It helps bring out the luster and contrast between light and shadow that are present on the concept car.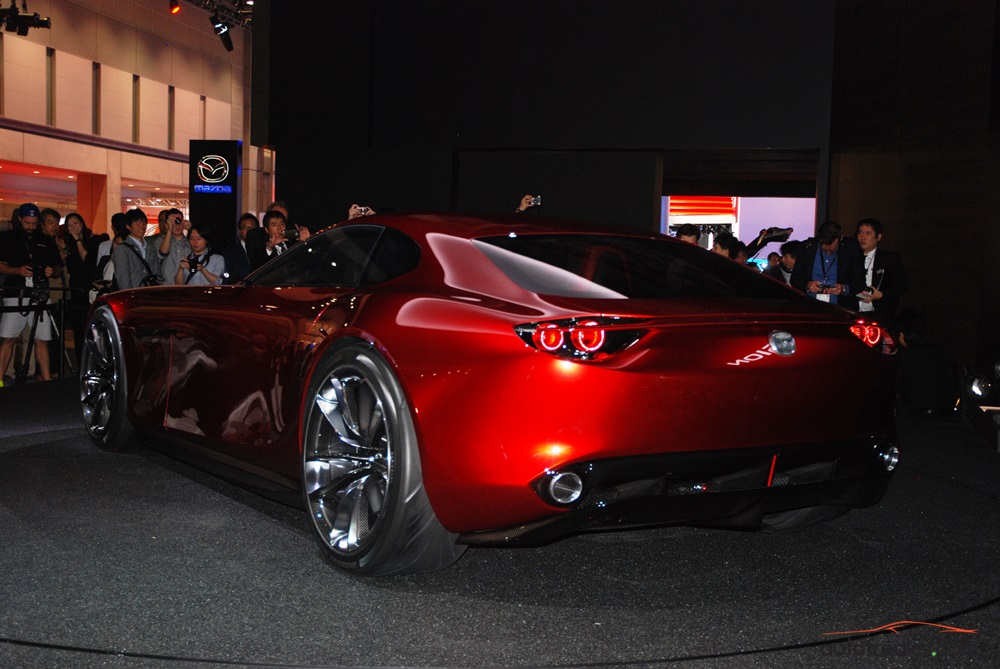 Inside the cabin, the RX-Vision feature simple instrument panel and genuine leather trim with a saddle motif for the center tunnel to create "an interior atmosphere that speaks of handcrafted warmth and quality yet maintains a sense of tense".
Together with this sports car concept, Mazda also showcases a total of 13 models at its Tokyo Motor Show stand, including the production-intent crossover concept Koeru, making its first appearance in Japan, racing-spec Mazda MX-5 as well as the Cosmo Sport (also known as 110S outside Japan), which was introduced in 1967 as Mazda's first production rotary engine-powered model.
We'll keep you posted with more live photos at the Mazda stand so stay tuned for more updates!
Mazda RX-VISION specifications
| | |
| --- | --- |
| Seating capacity | 2 persons |
| Overall length x width x height | 4,389mm x 1,925mm x 1,160mm |
| Wheelbase | 2,700mm |
| Engine | SKYACTIV-R |
| Powertrain | Front engine, rear-wheel drive |
| Tires | Front: 245/40R20 / Rear: 285/35R20 |
| Rim width | Front: 9.5J / Rear: 11J |