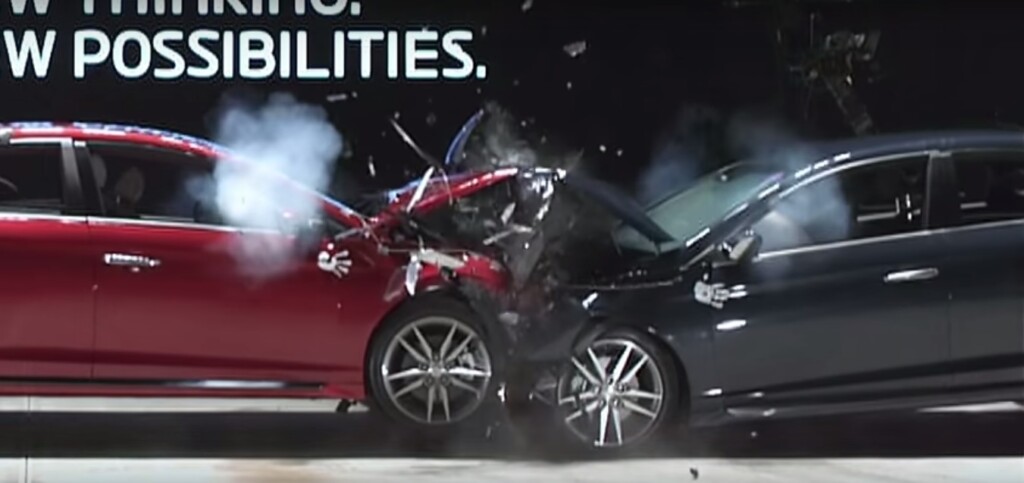 ADVERTISEMENT
A survey conducted in South Korea resulted that 74% of Hyundai customers claims that there would be differences in safety between the domestic and overseas models built by Hyundai.
More specifically, they're accusing Hyundai of building better cars for the US and other international markets than the ones they offer home. So in a way to demonstrate that they don't practice double standards, the company has staged a crash test on both the US-spec Sonata and Korean-spec Sonata in order to prove that there's no difference between Sonatas sold in the two parts of the world.
The crash was successfully carried out and judging by the video below, it looks like both cars performed identically. They were crashed perfectly head on at a speed of 56km/h, with no offset from the center whatsoever. This way, when they collided, they didn't jump to one side and the result of the crash was easier to gauge.
You can watch the crash test video below for yourself!