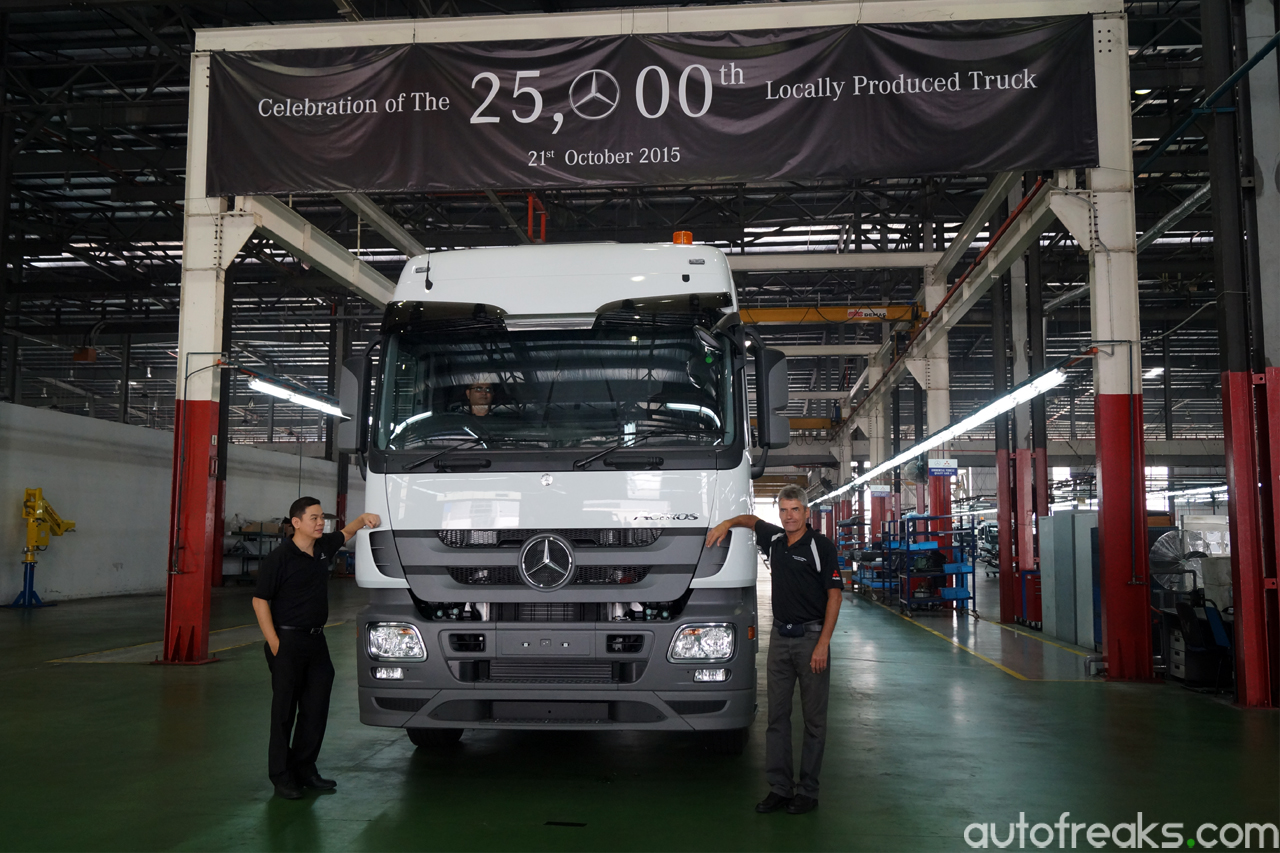 ADVERTISEMENT
Mercedes-Benz Malaysia's production plant in Pekan has officially marked the production of its 25,000th Mercedes-Benz commercial vehicle.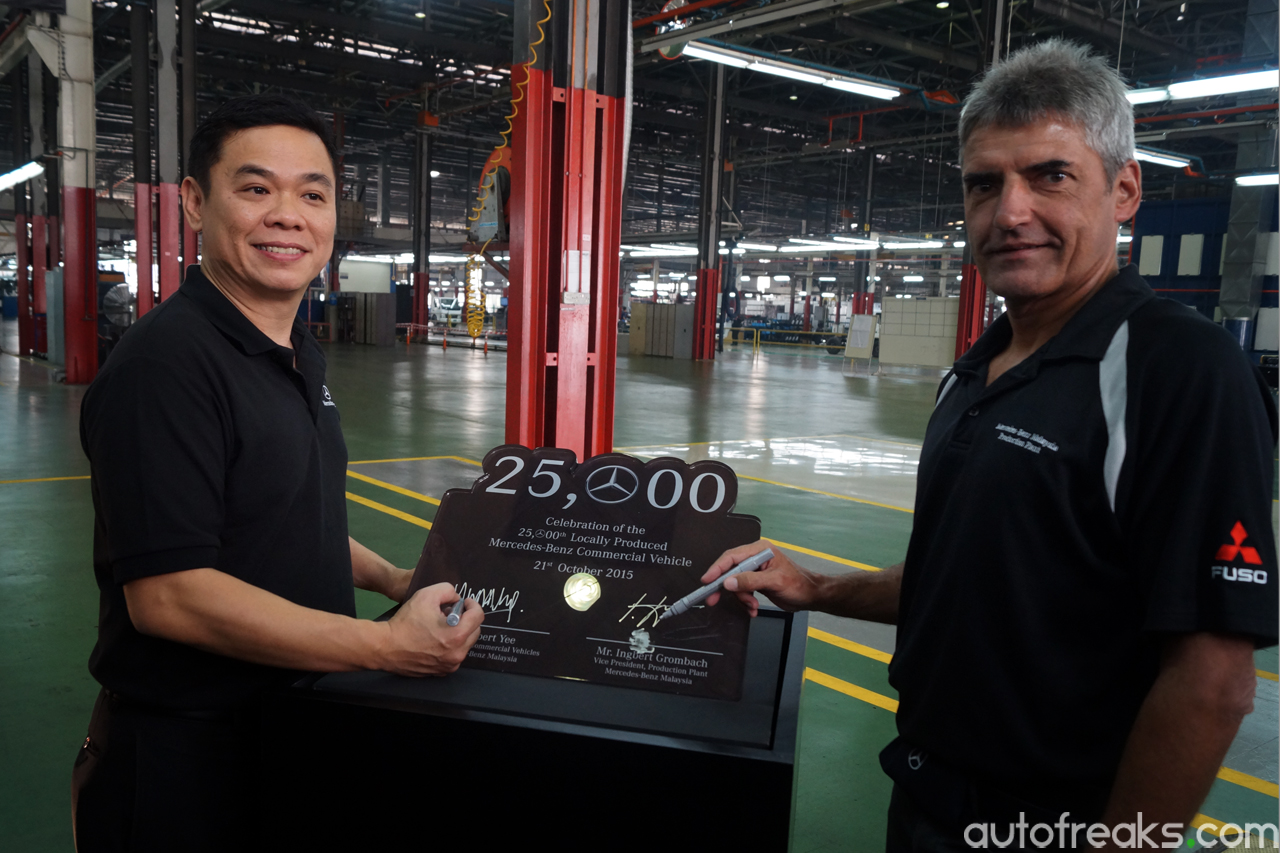 The Pekan production plant is amongst the nine commercial vehicle production facilites that Mercedes-Benz owns worldwide. The 19,000 square meter production line is operated by 176 employees and is able to produce 4,000 units a year.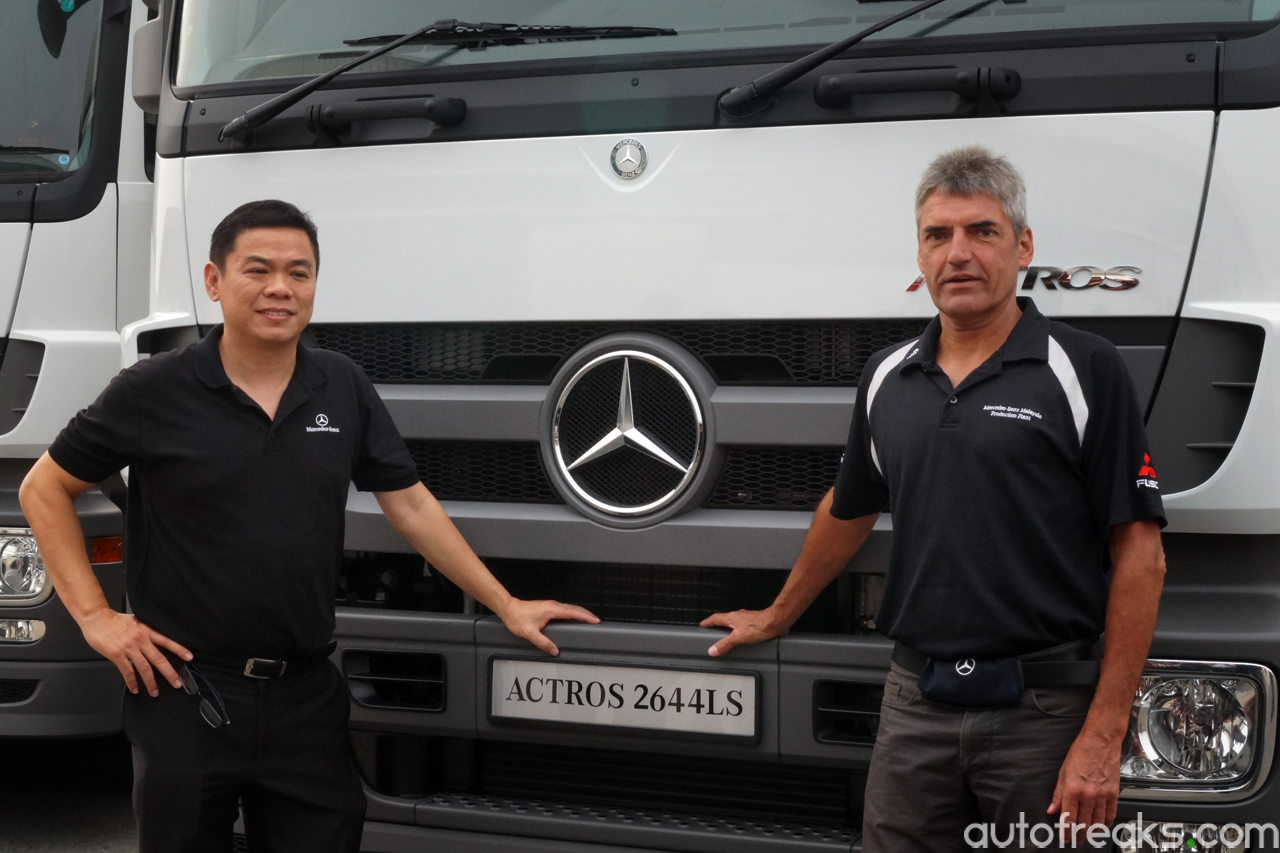 Mercedes-Benz Malaysia Vice President, Commercial Vehicles, Albert Yee said, "Marking the 25,000th commercial vehicle is certainly a landmark moment for us at Pekan. To us, it demonstrates how Mercedes-Benz commercial vehicles and our production facilities have continued to be a hallmark of premium quality. As a first class product, Mercedes-Benz trucks represent reliability and cost-efficiency that comes with a service quality of comprehensive expertise. Ultimately, Mercedes-Benz delivers trucks you can trust."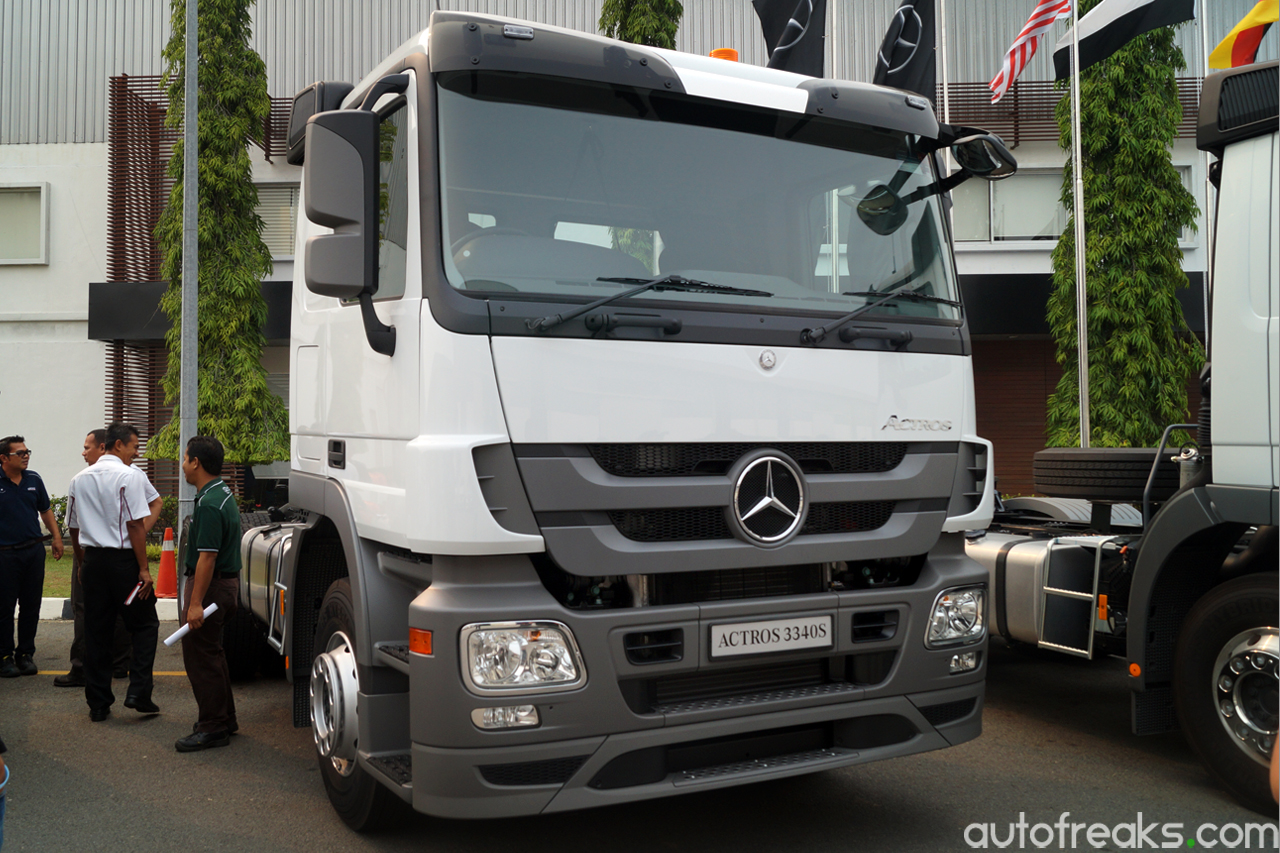 A wide variety of Mercedes-Benz commercial vehicles are assembled at the Pekan plant, including the mighty Actros. Unlike the passenger vehicles production line, the commercial vehicle assembly line is shorter and wider to accommodate the larger sizes, and the whole process only has five stations.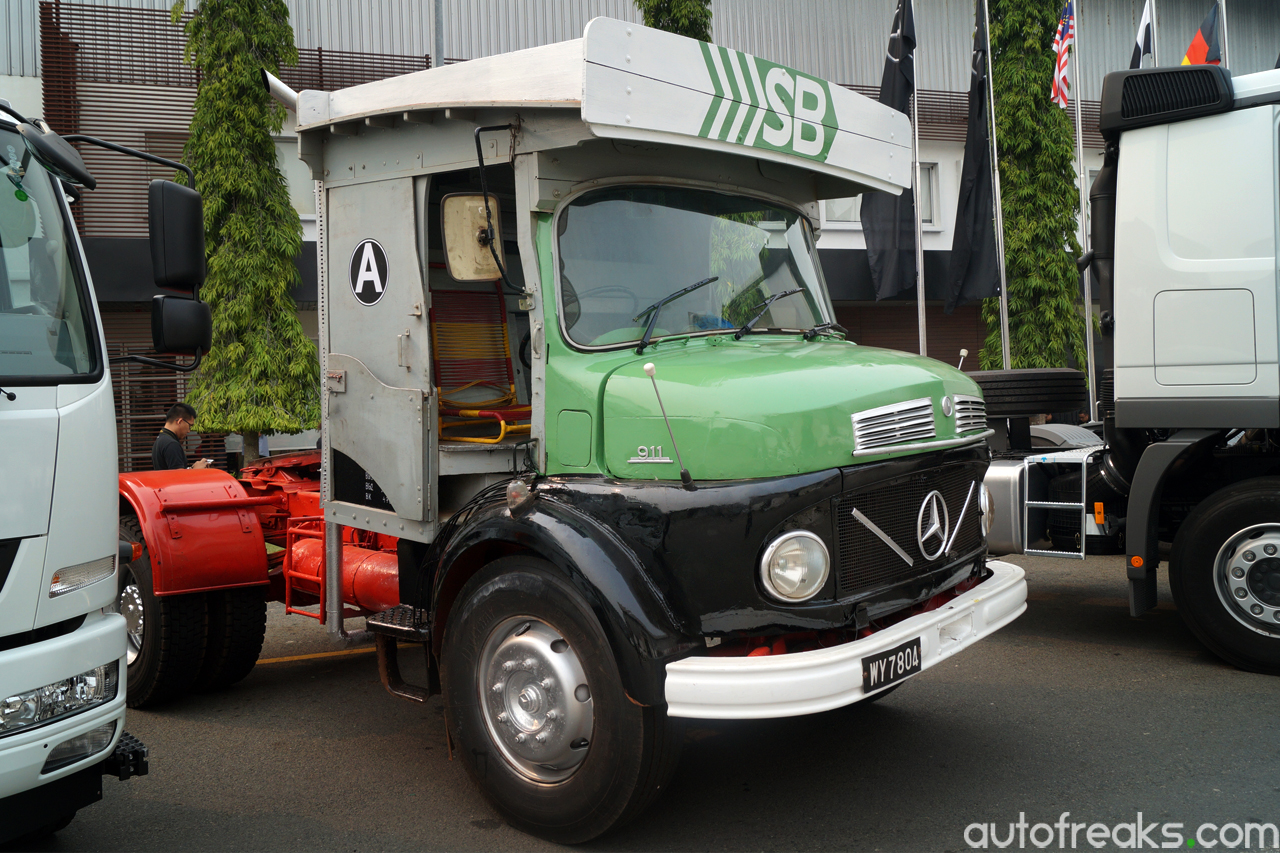 Mercedes-Benz Malaysia Vice President, Production Plant, Ingbert Grombach said, "Reaching the 25,000th commercial vehicle is a definite milestone for us. We are very proud of the work that we do at this production plant. Every detail, from assembly to painting and quality control, counts; and as would like to demonstrate, every truck has earned its star."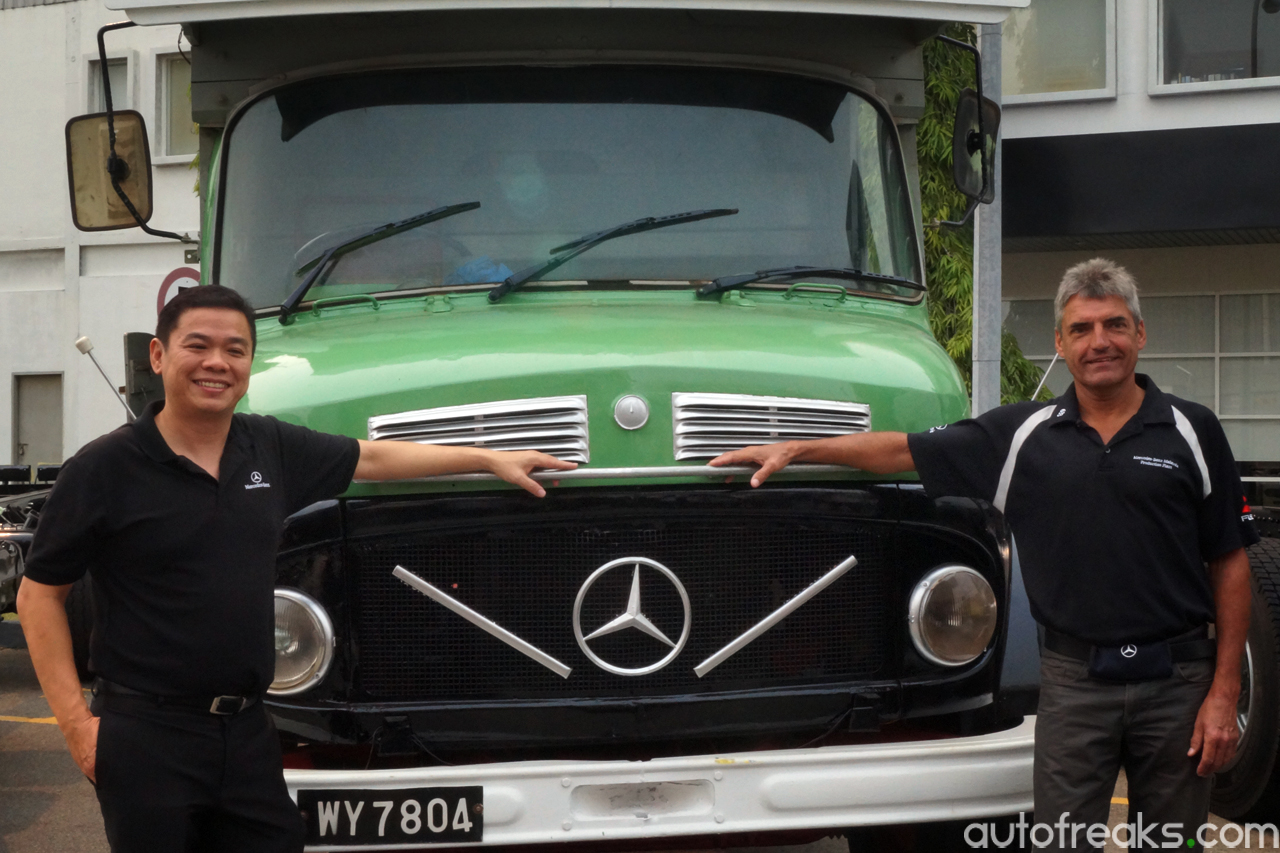 Mercedes-Benz Malaysia has a commercial vehicle portfolio which ranges from long-distance to short-radius distribution transport, construction site work and even rescue missions. At the present time, Mercedes-Benz Malaysia owns a market share of 16.4%, thanks to fleet deals with key partners such as Swift Haulage Sdn Bhd, Interway Transport Sdn Bhd and Landbridge Sdn Bhd. The current best seller is the Mercedes-Benz MP3 Actros 2640LS, in the six by two configuration.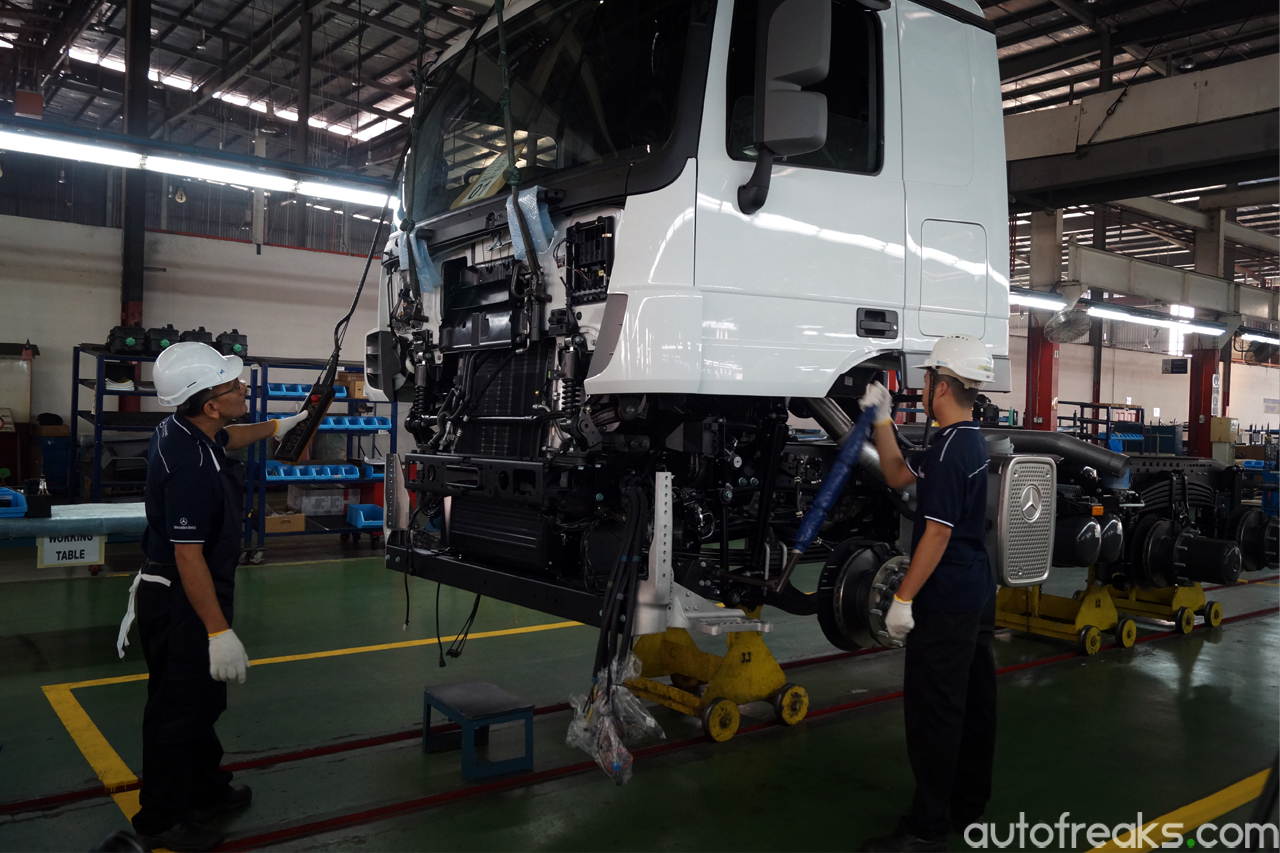 "Today has been about recognizing our Pekan production plant, and the initiatives undertaken to master the commercial vehicle production line which ultimately produces vehicles of the highest quality. Going beyond passenger vehicles, we hope to further cement our presence in the country as a committed investor in the Malaysia commercial vehicles segment," concluded Albert Yee.