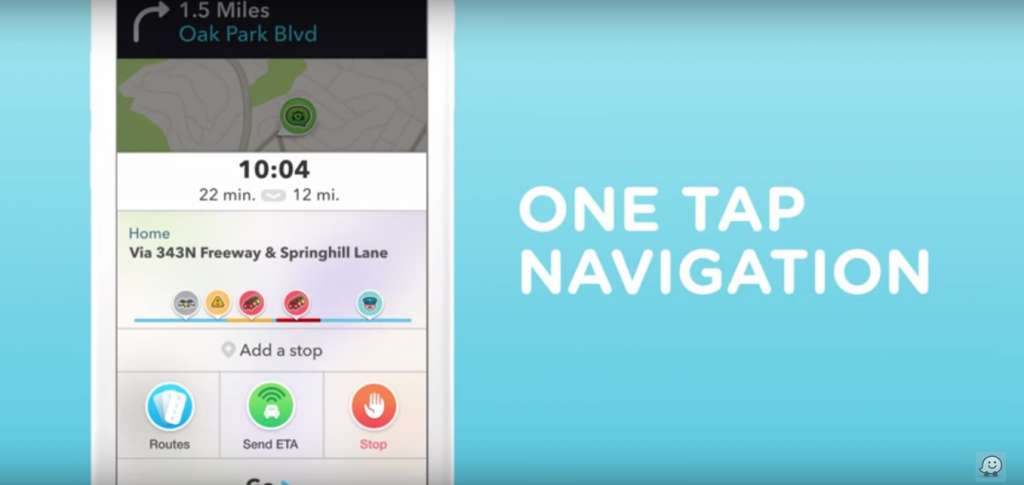 ADVERTISEMENT
With over 50 million active users who log onto Waze monthly, this Google-owned navigation app is one of the most popular apps among smartphone users who drive on a regular basis.
Waze has a strong following among drivers and commuters thanks to its ability to alert you to traffic conditions. Beyond just telling you that traffic is slow, Waze can also inform you if there's any accident, or a stalled vehicle, construction, accidents, etc. Users also like it for its ability to alert you when there's a roadblock that's been spotted nearby – something that makes Waze a worthy alternative to radar detectors.
Today, the company is attempting to upgrade the app with the introduction of an entirely redesigned version of its iOS application that introduces a cleaner, less-cluttered interface designed to simplify accessing Waze's key features, and speed up the time it takes to report traffic problems.
With the new 4.0 version, now it takes less taps to access many of Waze's key features. For instance, tapping the left button pulls up the navigation menu and all of your frequent and favorite destinations. Meanwhile, tapping the right button gives you quick access to your contacts for a number of actions including: Sending directions, your location, and ETA to those awaiting your arrival.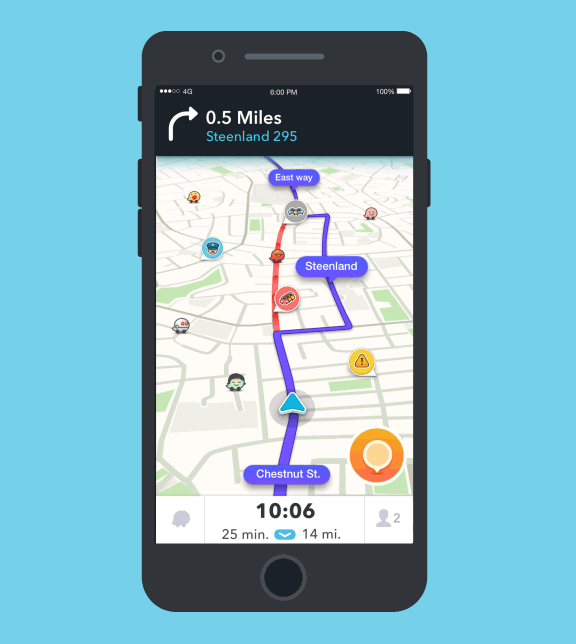 You can view alternate routes, add a stop or let someone know you're on the way from the center button where your ETA time is displayed.
Newly Designed Reporting Menu
The report menu is now located right on the map with a big orange button. The menu is faster with bolder, color-coded categories. Also, there's a quick report action that you can activate by tapping and holding down the report menu.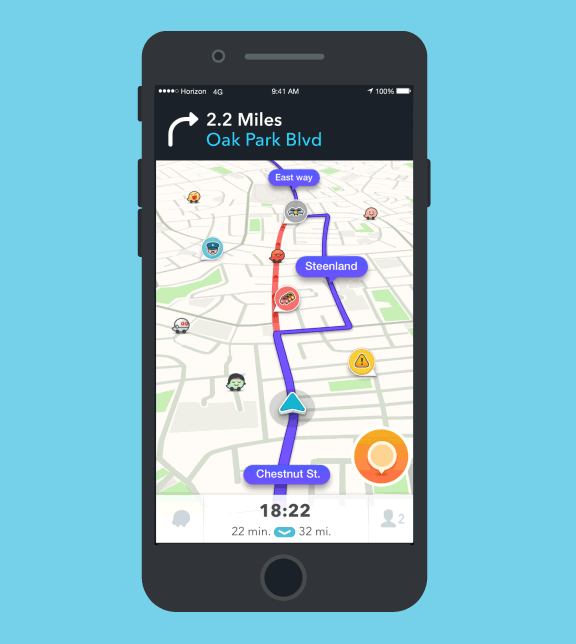 Reminders to Leave for Events on Time
Now you can get reminders to leave on time for Calendar events based on traffic. Just sync your Calendar and Waze will be on the lookout for traffic, letting you know when you should hit the road. Remember to add a street address to your event location and you're set.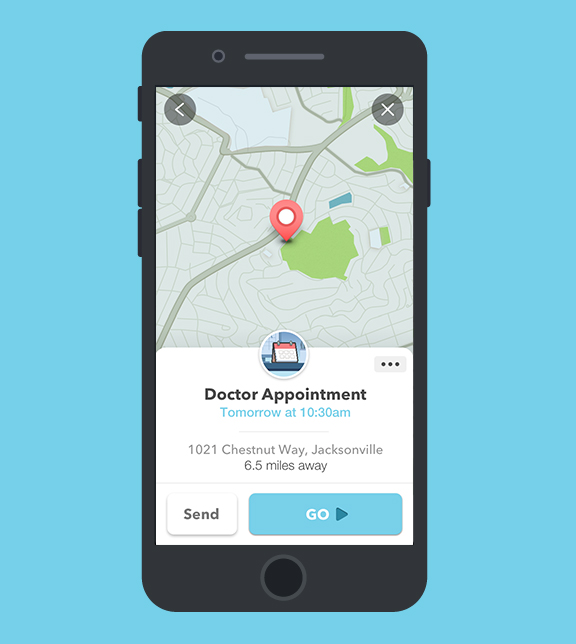 Minimized Battery Usage
This is a big one! The 4.0 version significantly reduces battery consumption so you can keep Waze fired up without losing your charge.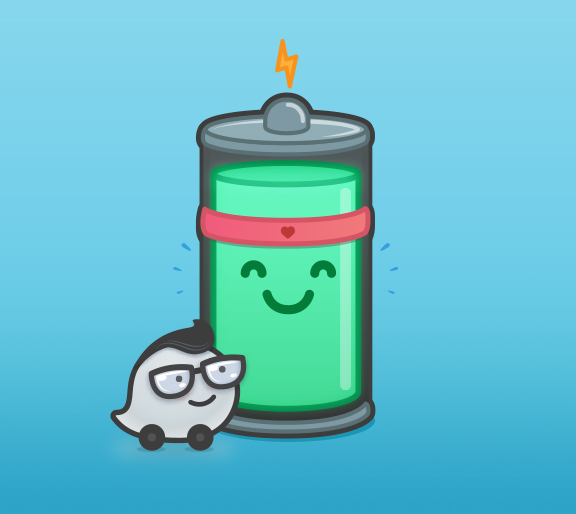 Waze 4.0, is now available on App Store with an Android release soon to follow. Check out the cool new interface video below!
Source: Waze