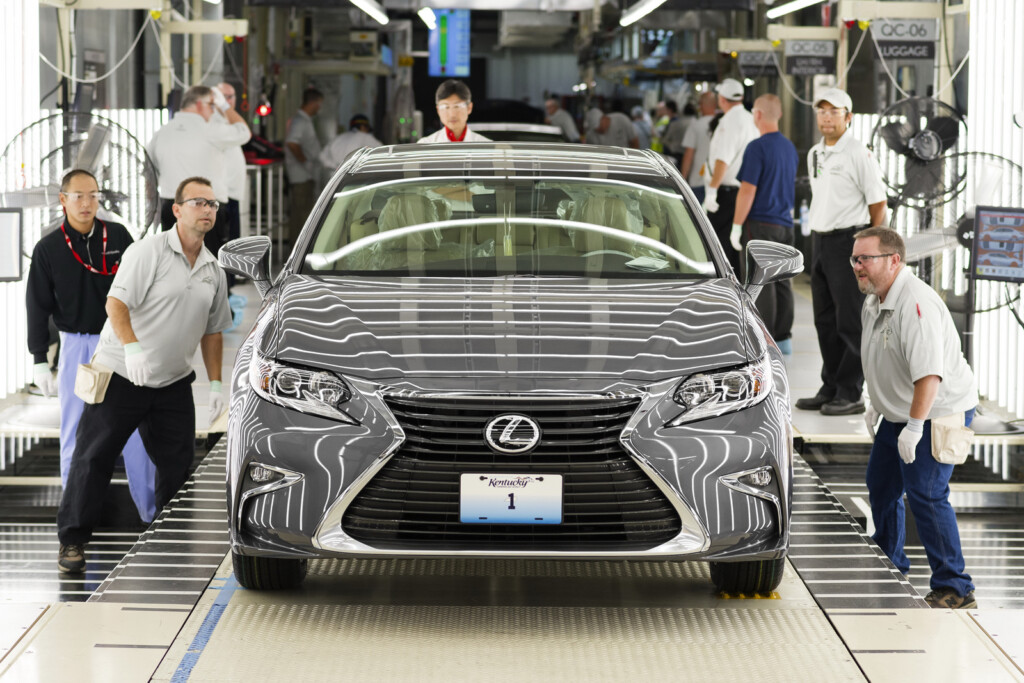 ADVERTISEMENT
Lexus has been in the U.S market since 1989, but only now the luxury automaker has begun manufacturing vehicles in the country for the first time in its history.
The first locally produced model is the Lexus 2016 ES 350 that will be assembled at Toyota's Georgetown plant in Kentucky. The Lexus ES 350 was a natural choice for the plant, as it is Lexus' best-selling sedan in the U.S. In preparation to build the luxury sedan, team members underwent 1.5 million hours of training, which included trips to Japan for many to learn the art of Lexus craftsmanship.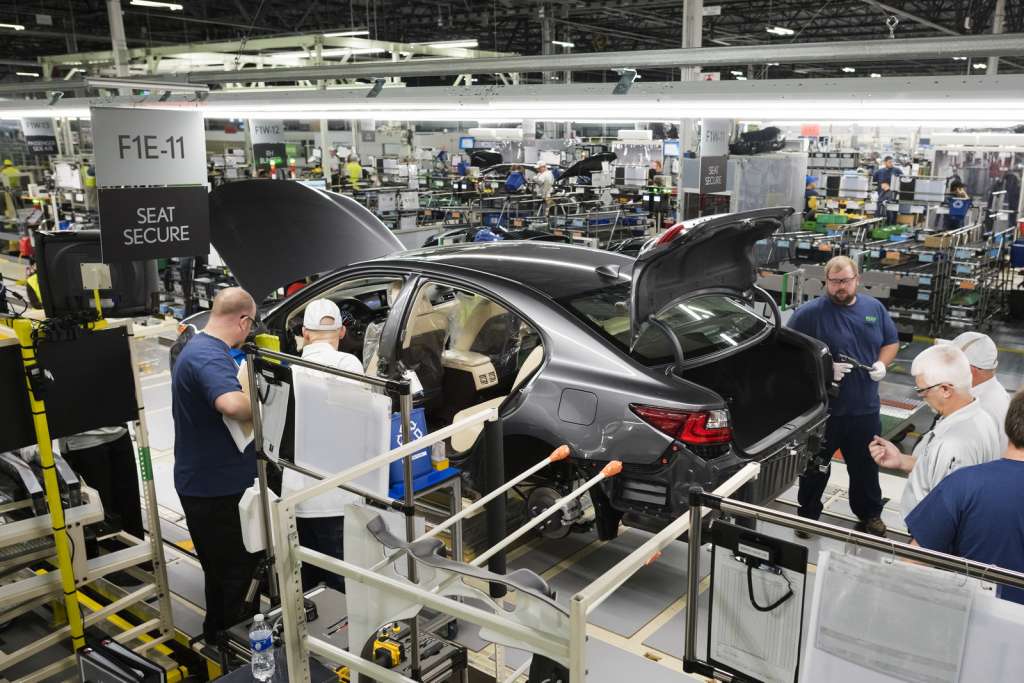 With a total investment of 360 million USD over the past two and a half years, the new assembly line has been opened with annual capacity of 50,000 vehicles. 750 new jobs have been created for a total force of over 7,500 employments.
"This is really a proud moment for us and brings us full circle. To be the first wholly owned plant, building the number one best-selling car in America, the Camry, for 13 years in a row, and then to be selected to build the first Lexus is truly a tribute to our team members," Wil James, president at Toyota Motor Manufacturing, Kentucky, commented.
Source: Carscoop