ADVERTISEMENT
Tethergate Update: Following the company's recent announcement in regards to the top tether fitment issue raised by the ASEAN NCAP last week, Proton has acknowledged that the "top tether" was "mistakenly" omitted from the current running Saga model that was crash tested in 2013.
According to the local automaker, in order to provide a higher level of occupant protection on the current Saga, the model had undergone considerable safety upgrades. The 'top tether' and more than 10 other safety enhancement components were fitted for ASEAN NCAP testing in 2013, which include among others, the fitting of a front bumper beam, additional reinforcements to the front bumper and rear bumpers, reinforcements to the side impact beams of the front doors and centre pillars, reinforcements to the rear seat back support, an addition of passenger airbag with airbag control unit, an addition of front seat belt pre-tensioner; and a rear centre 3-point seat belt and the front seat with height adjuster.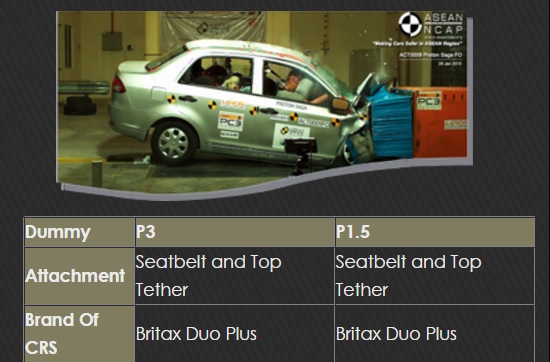 These upgrades and reinforcements had effectively entitled the car to obtain a 3-star rating when it was tested in 2013. All these were included to enable the Proton Saga to be offered with better safety values and remains at an attractively affordable price.
As mentioned by ASEAN NCAP, the top tether can only be effective with the use of a child seat and the child restrained with the safety belt inside the car. The top tether does not in any way, affect the safety of Adult Occupancy Protection ("AOP") as it is meant for the installation of child seat that is fitted with the ISOFIX and top tether mechanism. In this case, any child seat can still be fitted in the car through normal rear seat belt installation.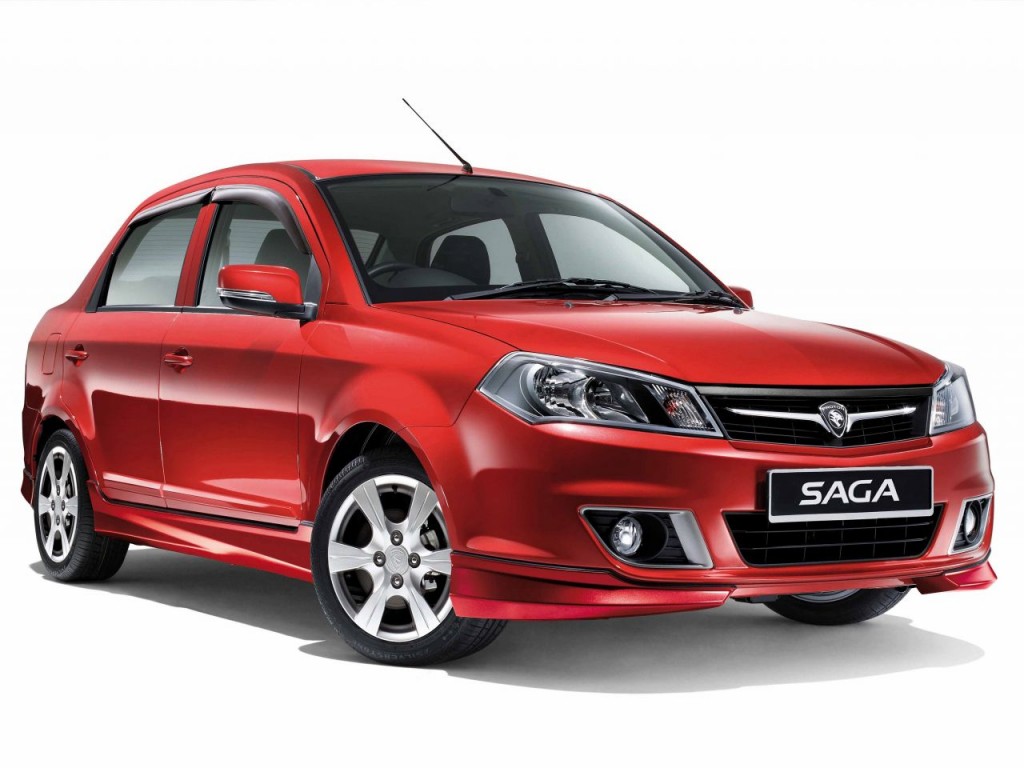 The top tether was not a regulatory requirement for OEMs to fit in their cars at the point when the car was tested. Although Proton had complied with safety regulations and other required conditions in the country, the company had overlooked in updating ASEAN NCAP on the omission of the top tether from the current Saga models.
Proton is now offering its customers a free installation of the top tether as an option for current Proton Saga owners. Customers are advised to call their Customer Care Hotline at 1 800 888398 or email [email protected] for any enquiries and assistance to schedule such an appointment at their nearest service outlet.