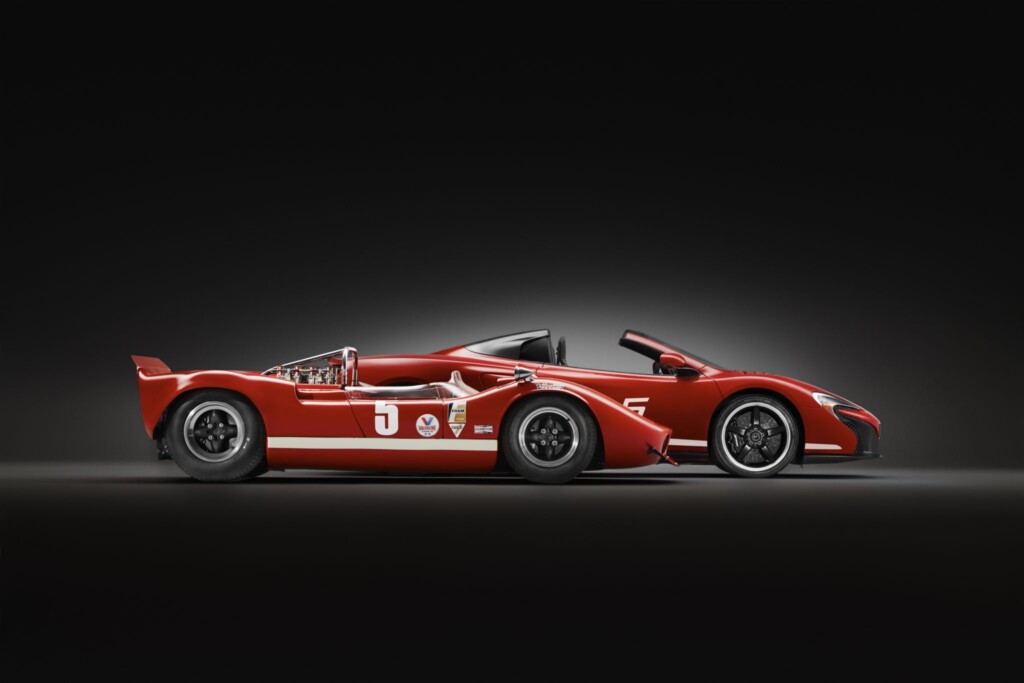 ADVERTISEMENT
McLaren established itself throughout the 1960s and 70s as a world-beating force in one of the most extreme forms of motorsport, Can-Am, winning 5 consecutive championships between 1967 and 1971. In honour of the 50th anniversary of the 1966 inaugural season, McLaren Special Operations (MSO) has created the limited production 650S Can-Am which takes its inspiration from the race cars of this golden age of motorsport.
Strictly limited to only 50 examples globally, all based on the 650S Spider, the 650S Can-Am feature an extensive use of  the latest technologies and materials.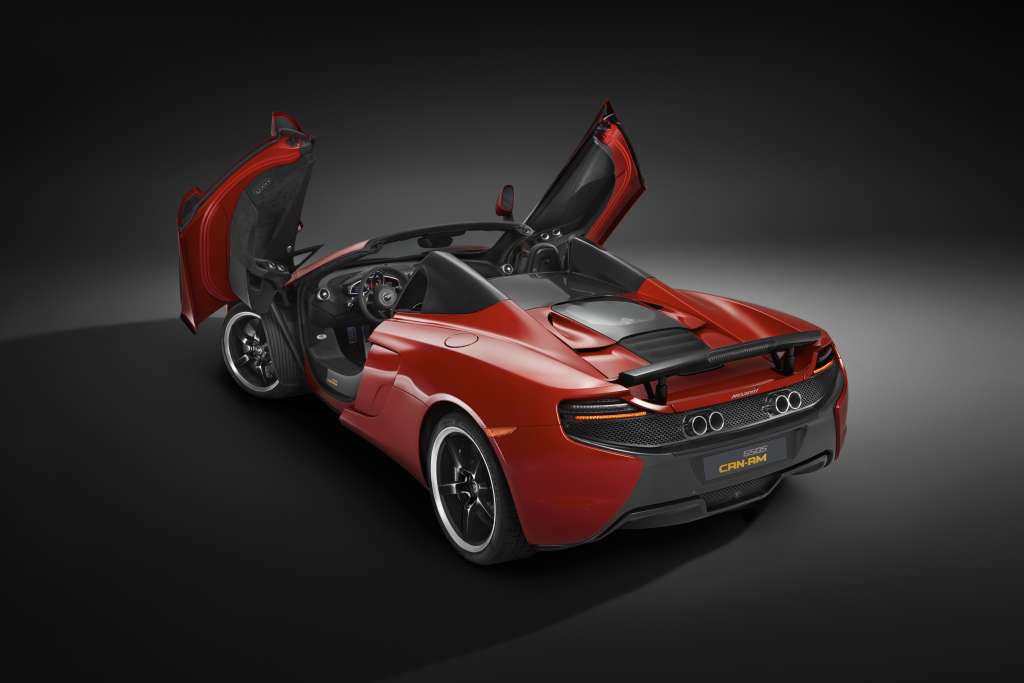 A carbon fibre retractable hard top features for the first time while further carbon fibre is used for the bonnet, Airbrake, front splitter, rear bumper centre, door blades and 650S Can-Am branded sill cover. MSO has also created a unique set of lightweight forged alloy wheels inspired by those of the 1960s racers with a gloss-black finish on each of the 5 spokes and a diamond cut rim. Held in place by titanium bolts, the wheels are shod with Pirelli P Zero Corsa tyres. Carbon ceramic brakes with black painted callipers are standard equipment.
Other unique features inspired by the iconic Can-Am racers include carbon fibre louvered front wings and a new quad-exit, polished stainless steel exhaust system. The louvres are designed to reduce pressure over the front wheels and increase downforce, while the 4 circular tailpipes at the rear of the car housed within a new visual carbon fibre rear grille echo the aggressive and purposeful throttle trumpets of the historic models. They also provide the 650S Can-Am with a nice soundtrack.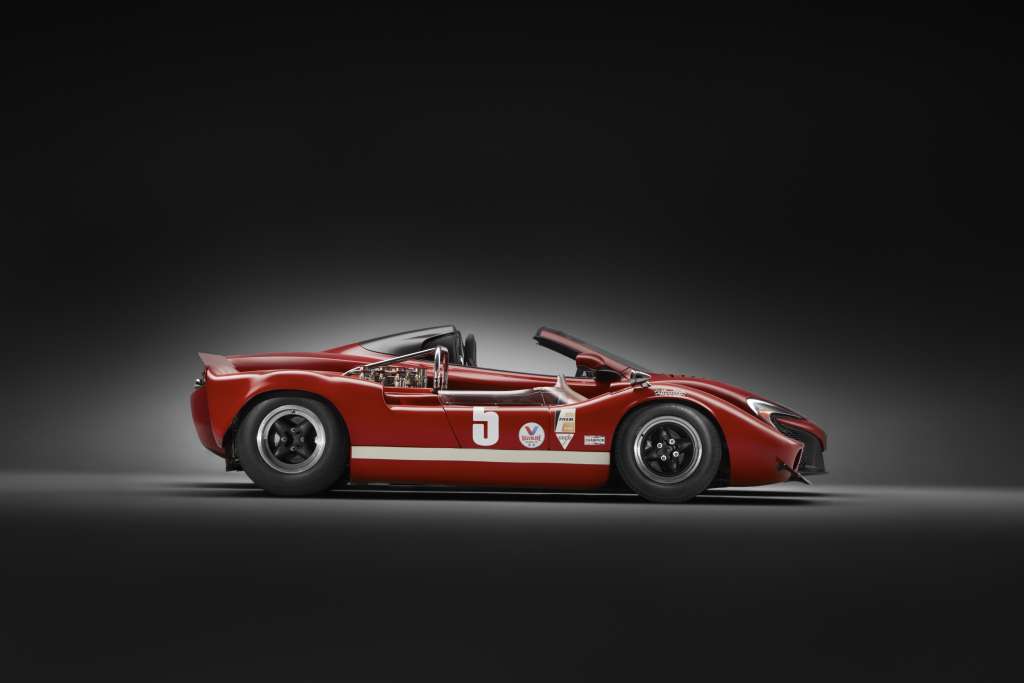 Like the 650S Spider, this limited production model features a 3.8-litre twin turbo V8 which produces 641bhp and 678Nm of torque. 0 to 100 km/h sprint takes a mere three seconds and its top speed is 329 km/h.
The 650S Can-Am is offered in 3 colours. The launch colour, Mars Red, is directly inspired by the M1B raced by Bruce McLaren and his teammate Chris Amon in the debut season. The second colour, Papaya Spark, is a modern and metallic take on the famous Can-Am racing McLaren Orange. The final option is Onyx Black which is similar to the base colour used by many of the McLaren customer teams in the later seasons. Each is additionally available with a corresponding racing livery to give an even closer visual association with the Can-Am series.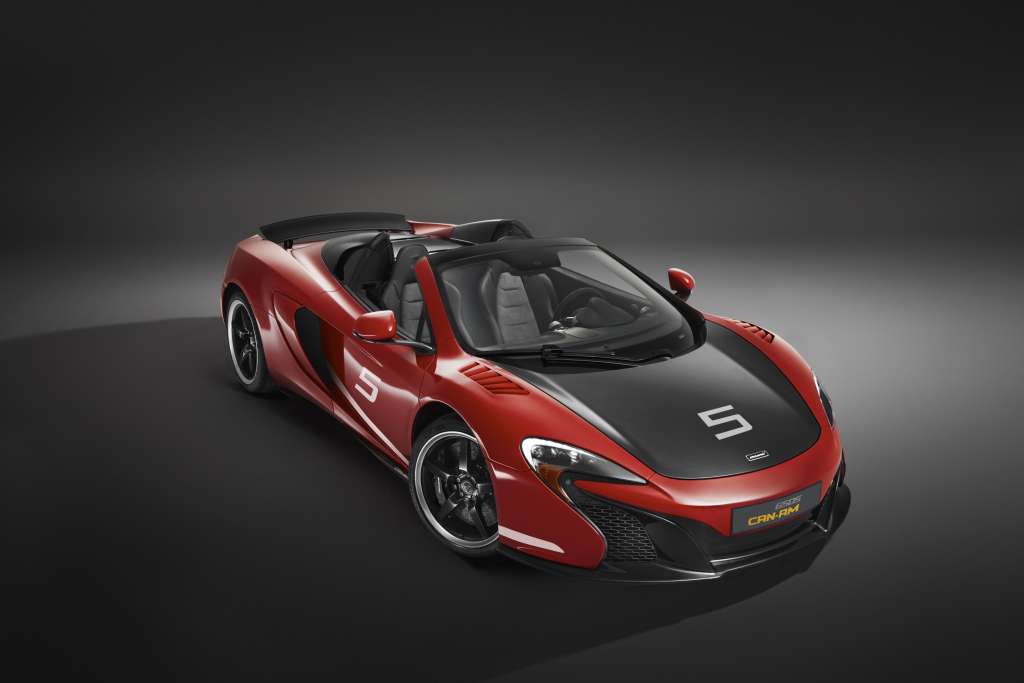 Inside, the standard sports seats are upholstered with leather and Alcantara. Carbon fibre naturally features extensively throughout the cabin while a further bespoke Can-Am touch is the unique dedication plaque on the driver's door.