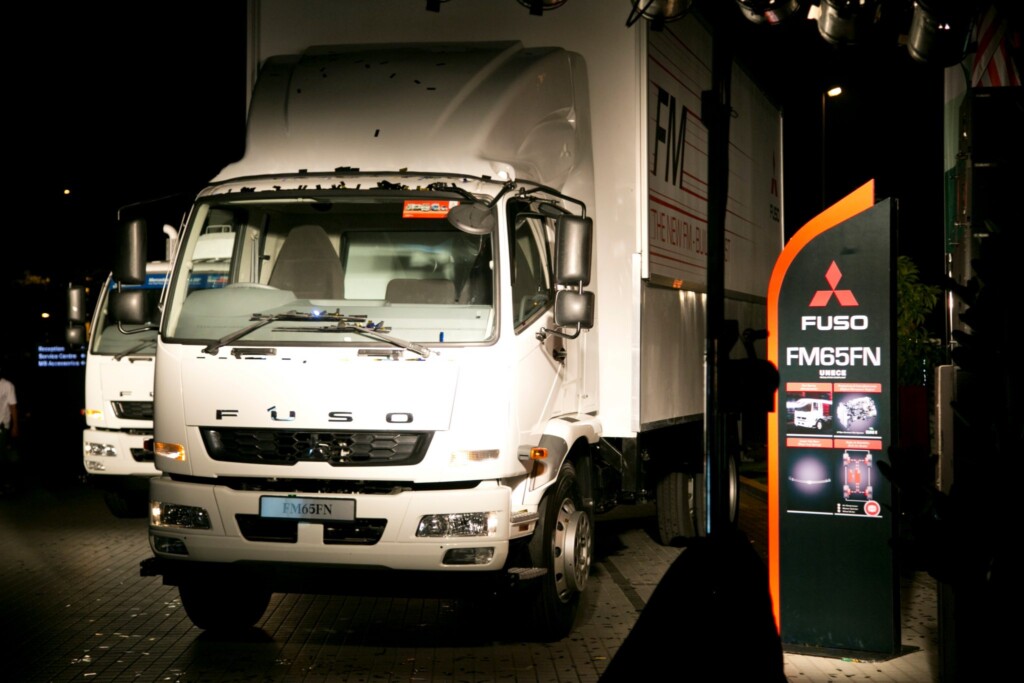 ADVERTISEMENT
Mercedes-Benz Malaysia, the authorised distributor of Mitsubishi FUSO trucks in our local market has launched 3 new models, called the FM65FN, FM65FJ and FN62FM.
Succeeding its predecessors launched between 2009 and 2010, the upgraded variants – FM65FJ, FM65FN and FN62FM – feature a complete new engine and chassis.
The FM65FJ features an inline-6 engine generating a total output of 240PS and 686 Nm of torque. With its taper leaf spring suspension, this vehicle is ideal for construction and heavy-duty use.
The FM65FN on the other hand, also boasts a powerful inline-6 engine generating 270PS and 785 Nm of torque. The 16-tonne truck has a best-in-class, high productivity and cost efficient engine. With its engine specifications and aerodynamic design, the FM65FN offers a smoother ride and is ideal for the logistics sector and transport of heavy weights, in particular long haul drives.
FUSO's medium-duty FN62FM stands out for its 9-speed transmission with a high-low range change. The FN62FM generates a maximum output of 270ps and 795Nm of torque. Equipped with a crawler gear, the FN62FM provides the maximum torque required in all its applications. The FN62FM fares particularly well in quarry areas, with an all-new transmission, the FN62FM offers drivers better efficiency and lower fuel consumption.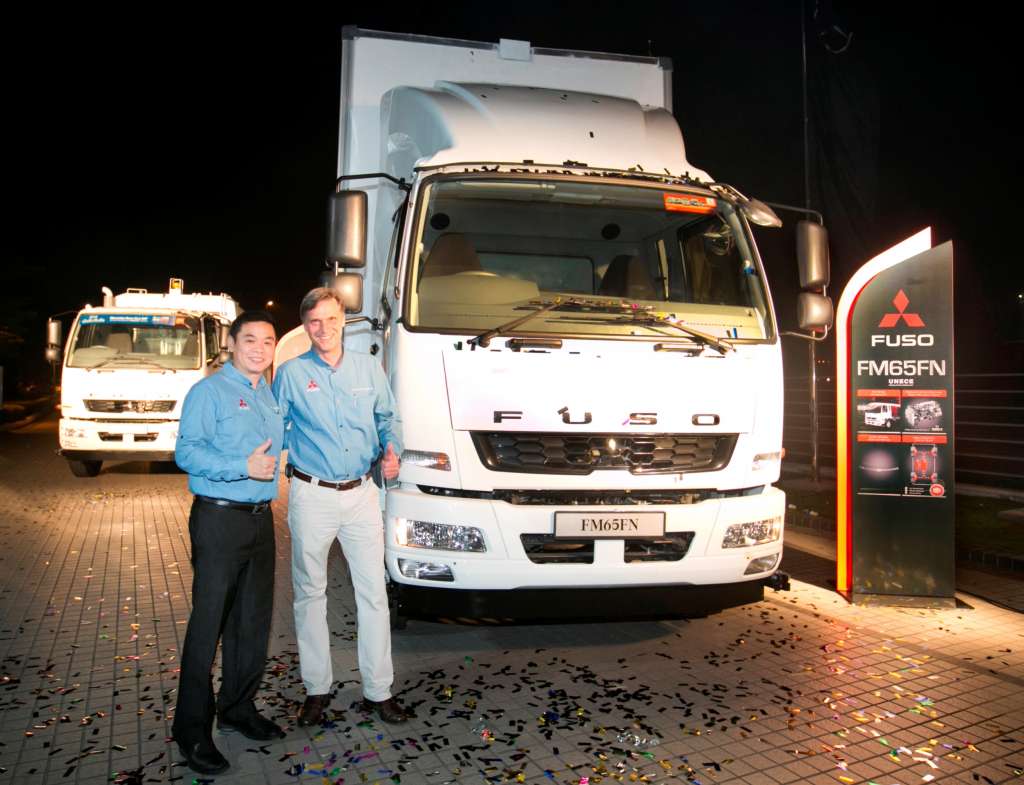 The FM and FN models are equipped with a common rail injection system and are Euro 2 emission and UNECE regulation compliant.
FUSO's FM and FN series incorporates specific safety aspects. These include the anti-lock braking system (ABS) and exhaust braking which assist drivers to avoid uncontrollable skidding and offers better braking performance. Other additional inclusions are the reserve sensor and daylight running light.
Known for providing comfort, ease and peace of mind, FUSO's cabin design continues to excel in its FM and FN series. With an all new design, the FM and FN cabins now offer drivers and passengers alike, easier access, expanded headroom and an additional footstep for easy in-and out access.
The 4×2 FM65FJ, 4×2 FM65FN and 6×4 FN62FM are priced (bare chassis list price with GST) at RM183,688, RM198,288 and RM265,888 respectively.  FUSO's new FM and FN models come with a 100,000km or two-year warranty (whichever comes first). Customers will also enjoy three complimentary services for the trucks up to 20,000 kilometres free service charge, spare parts and lubricant oil.
For more information on Mitsubishi FUSO, visit www.my.mitsubishi-fuso.com
The FUSO FN62FM at a glance
| | |
| --- | --- |
| Max GVW | 25,000 kg |
| Kerb weight | 6,835 kg |
| Drive System | 6 X 4 |
| Piston Displacement | 7,545 cc |
| Maximum Output | [email protected],600rpm |
| Maximum Torque | [email protected],400rpm |
| Wheelbase | 5,460 mm |
The FUSO FM65FN at a glance
| | |
| --- | --- |
| Max GVW | 16,000 kg |
| Kerb weight | 4,905 kg |
| Drive System | 6 X 4 |
| Piston Displacement | 7,545 cc |
| Maximum Output | [email protected],600rpm |
| Maximum Torque | [email protected],400rpm |
| Wheelbase | 5,850 mm |
The FUSO FM65FJ at a glance
| | |
| --- | --- |
| Max GVW | 16,000 kg |
| Kerb weight | 4,730 kg |
| Drive System | 4 X 2 |
| Piston Displacement | 7,545 cc |
| Maximum Output | [email protected],600rpm |
| Maximum Torque | [email protected],400rpm |
| Wheelbase | 4,620 mm |