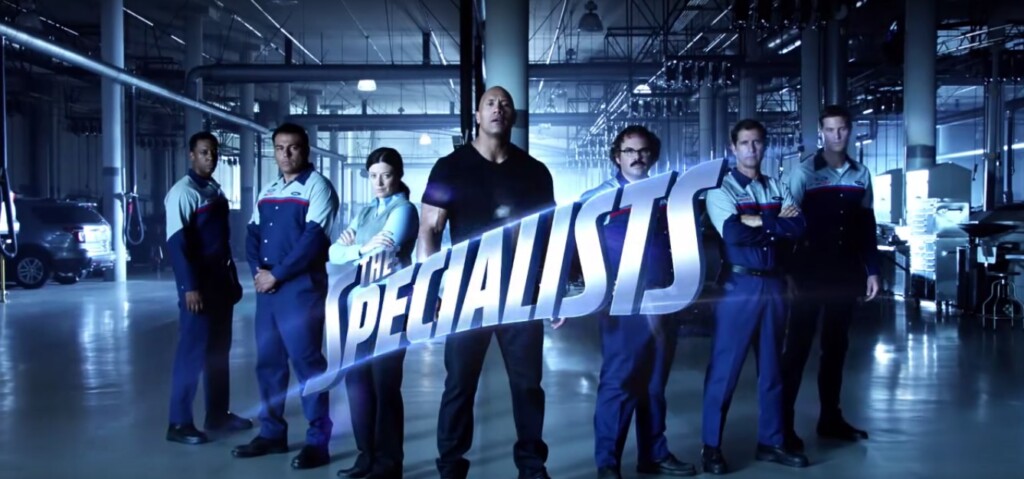 ADVERTISEMENT
Ford has just released the first television ad of its new campaign featuring big-screen action hero, producer and business entrepreneur, Dwayne Johnson, also known as 'The Rock'.
Dubbed the "Specialists at Ford", the 30-second ad depicts Johnson as the leader of an elite crew of Ford technicians and service advisors. The dedicated team has all of the training, diagnostic tools and Motorcraft parts that make servicing your vehicle at your local Ford dealership the right decision.
"I couldn't be more excited to be in partnership with Ford as their spokesman for service," said Johnson. "My relationship with Ford began when I was 15 and bought a classic '77 blue Thunderbird as my first car – and I've been a Ford man ever since. Representing their service department and the Ford individuals who are committed to taking care of their customers echoes one of my core enterprise beliefs, 'Always take care of your audience,' and whether it's in a movie theater or behind the wheel, taking care of people is what matters most."
You can watch the video below for yourself and do expect to see more of 'The Rock' appearing in Ford commercials in the coming years because this is just the start of a long partnership!