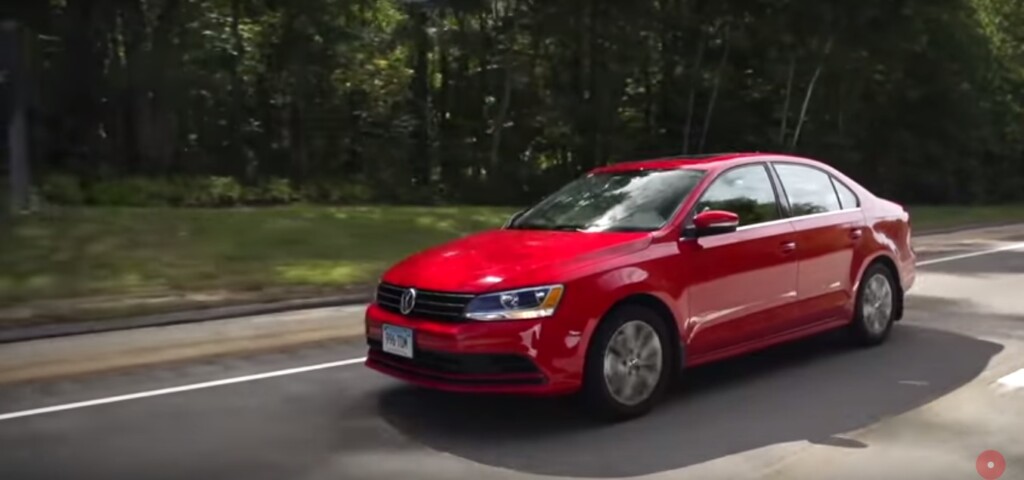 ADVERTISEMENT
While many are aware of Volkswagen's diesel emission scandal, there are still unanswered questions surrounding the catastrophe – how will the affected cars perform when they're in their emissions-cheating test mode?
In the video below, Consumer Reports was able to find out, tapping into what it believes is the cheat mode used by the German automaker. By turning the car to accessory mode, flipping on the hazards, and tapping the gas pedal 5 times, they were able to defeat the auto-engaged traction and stability controls, which it believes activates cheat mode. The safeties will reengage if it detects the rear wheels spinning, so the next step was what they called "a hack." The team unplugged the rear wheel sensors, so the car's computers couldn't tell whether the wheels were spinning.
After that, Consumer Reports tested both a 2011 Jetta Sportwagen TDI and a 2015 Jetta TDI sedan on the road in their normal and cheat modes. Why both cars? Well, the 2011 uses the EA188 diesel, which represents the bulk of the affected cars, while the newer Jetta uses the latest EA288, which just arrived for model year 2015. The results are surprisingly not like what we expected though.
Does putting the vehicle in cheat mode hurt both performance and fuel economy? Watch the video below to find out for yourself.