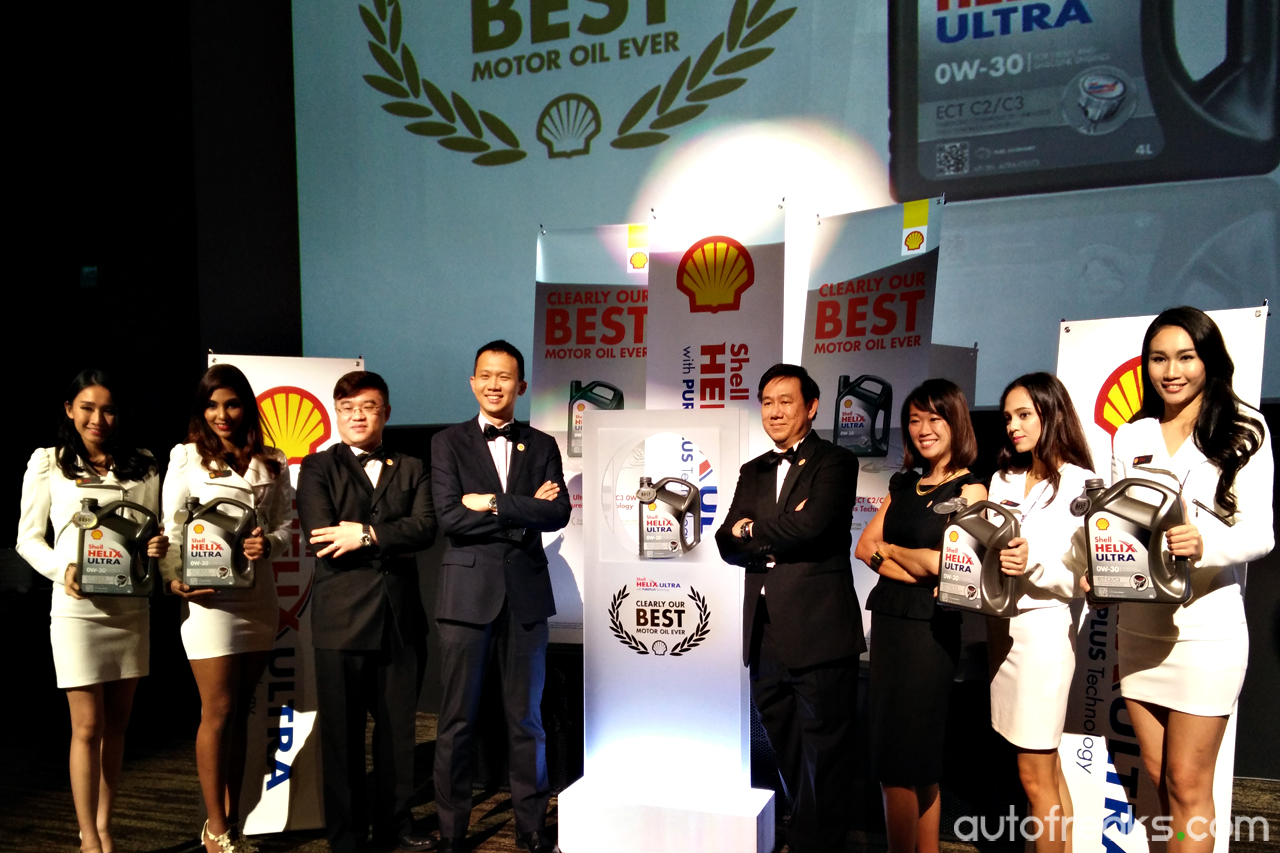 ADVERTISEMENT
Shell Lubricants have introduced their latest and most advanced engine oil in their Shell Helix Ultra range. Called the Shell Helix Ultra ECT C2/C3 0W-30, this new motor oil from Shell promises to offer superior performance and engine protection.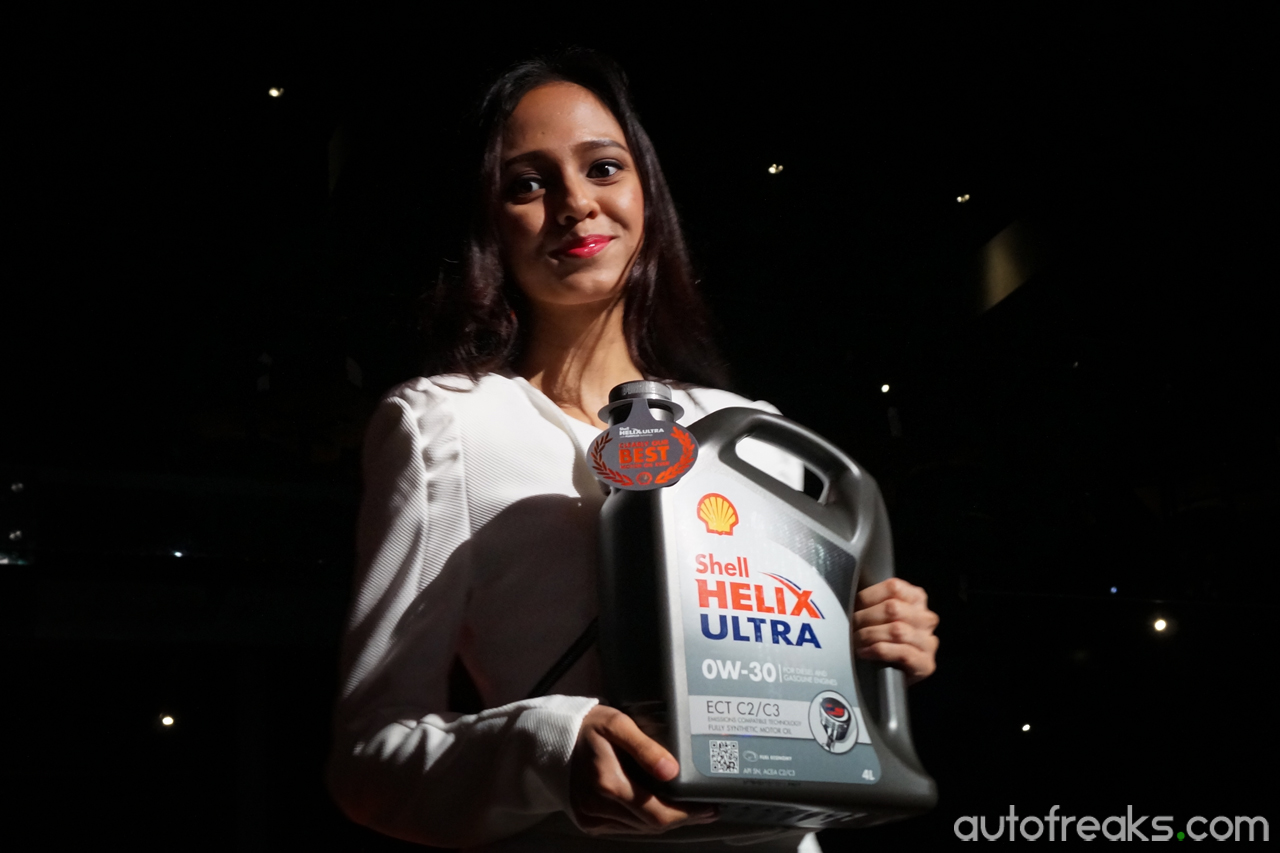 The new engine oil is formulated with Shell's patented PurePlus Technology and features Emissions Compatible Technology (ECT), which is aimed to protect the emissions systems of most diesel and petrol engines. The new oil also meets the requirements of Mercedes-Benz and Volkswagen.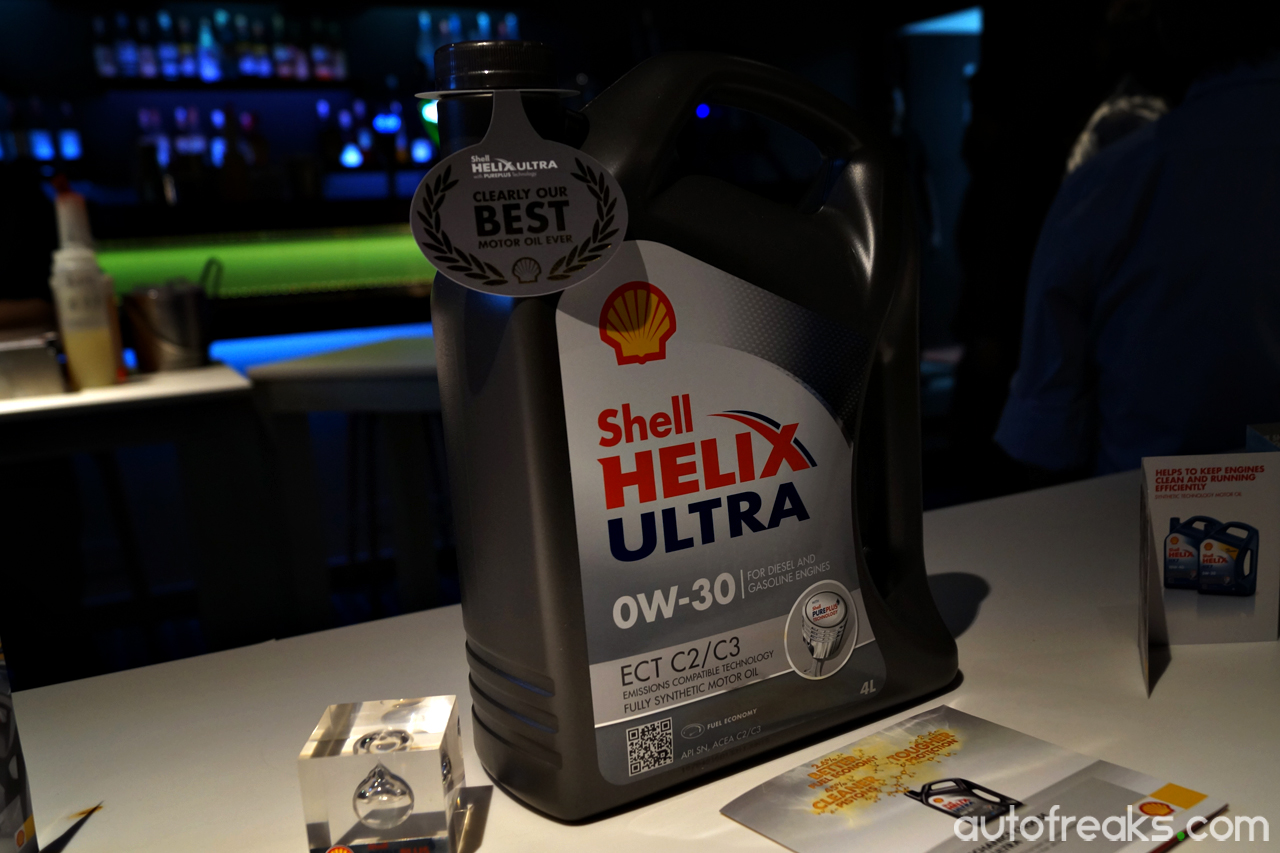 Shell Lubricants General Manager of Malaysia and Singapore, Leslie Ng said, "Shell Helix Ultra ECT C2/C3 is also our most advanced formulation to date. It is designed to deliver superior performance and protection, to help keep your engine performing at its best. As with our Shell Helix Ultra products, this product is formulated using our revolutionary PurePlus Technology."
Shell Helix Ultra ECT C2/C3 also protects the pistons, offering up to 45% cleaner pistons, while improving fuel economy by up to 2.6%, or 16 km more per tank. Shell's revolutionary gas-to-liquids technology is able to convert natural gas into a crystal-clear base oil with virtually none of the impurities found in crude oil. The base oil is also enhanced with Shell's Active Cleansing Technology to create the company's most advanced fully-synthetic motor oil ever.
"The even and stable molecular structure of PurePlus Technology is a key part of the performance of Shell Helix Ultra motor oils, as it enables us to create motor oil that performs better than ever before. This means we can develop motor oils that exceed drivers' demands for cleanliness and protection, as well as improved fuel economy," he added.
Priced at RM338 for a 4-litre pack, the Shell Helix Ultra ECT C2/C3 0W-30 also meets ACEA C2, ACEA C3, and API SN specifications.