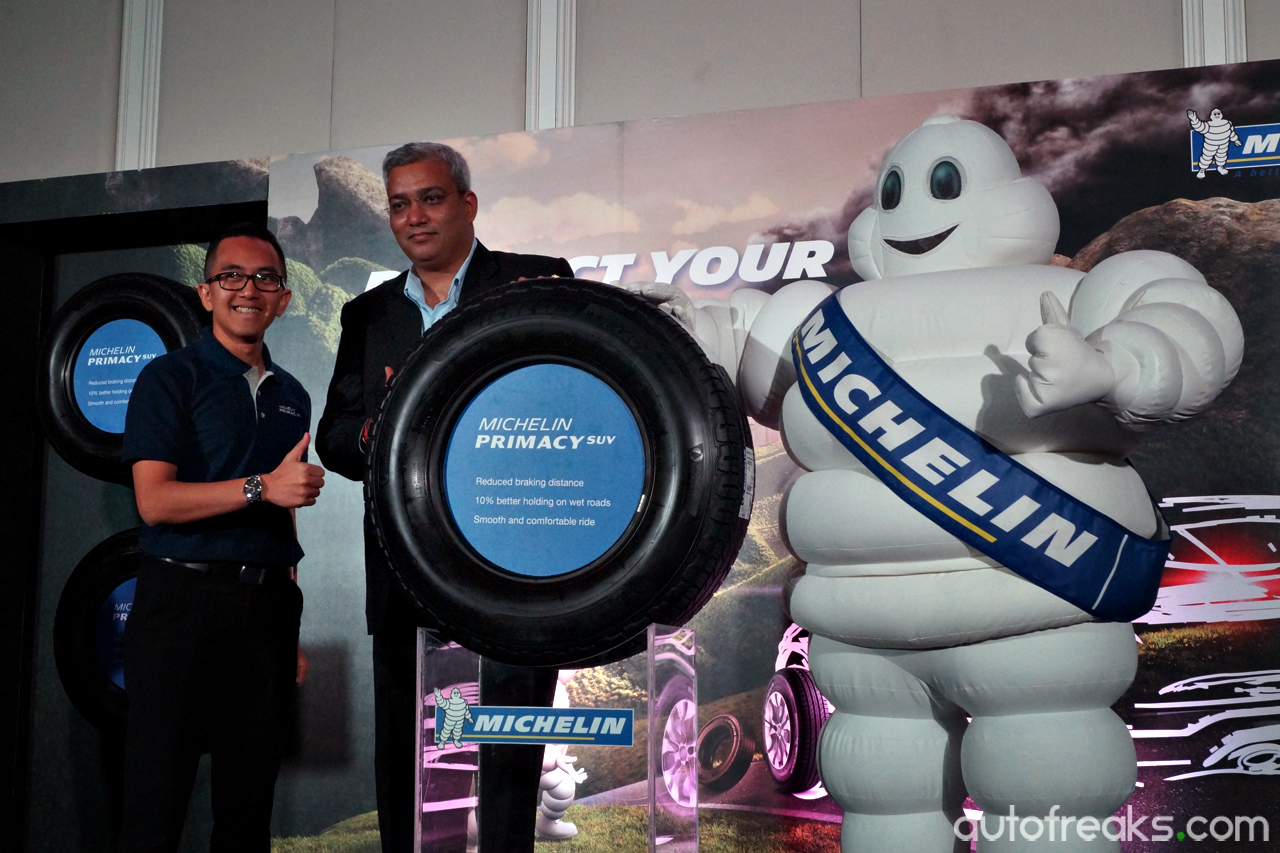 ADVERTISEMENT
Michelin Malaysia has unveiled the new line of Michelin Primacy SUV tyres, designed by Michelin for SUVs in the Asia Pacific region. The Michelin Primacy SUV is the first tyre exclusively designed by Michelin for SUVs.

Priced from RM440, the new line of Michelin Primacy SUV tires are available from 16-inch and above.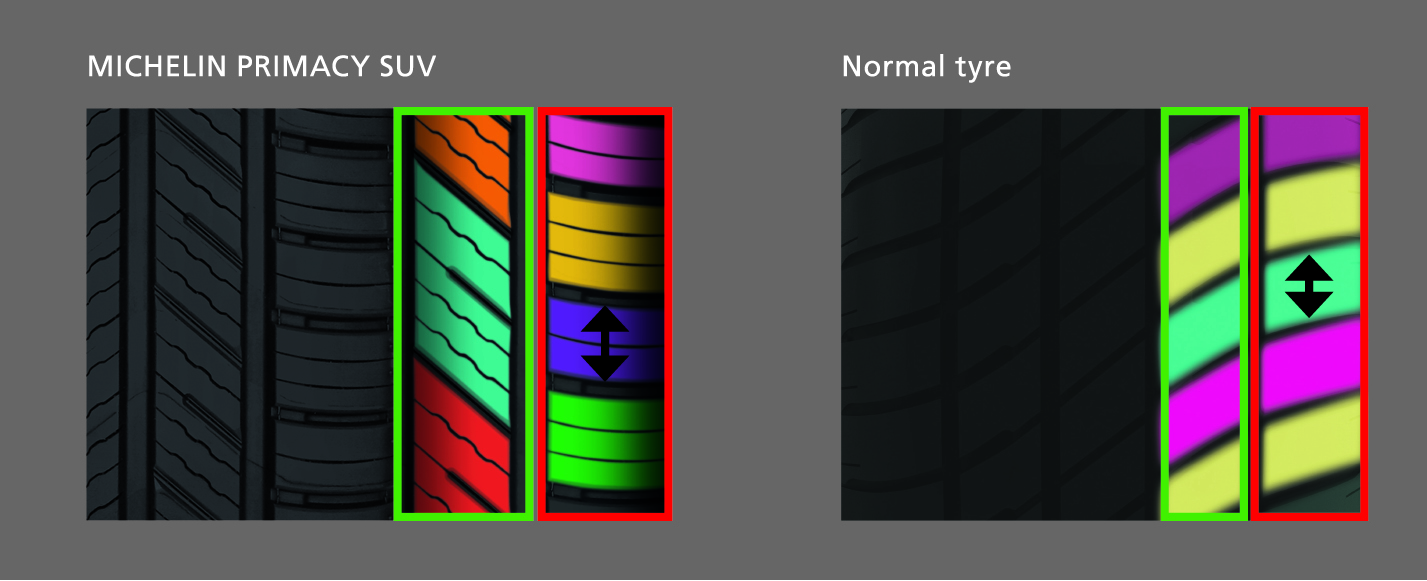 Michelin Malaysia's Managing Director, Chadran Thakur said, "Enabling safer transportation has always been a leading principle in our product development. Many drivers are not aware that when you're driving, there's an equivalent of only a postcard of tread connecting each of your tyres to the road and connecting thousands of kilograms of machinery at great speed in all kinds of conditions."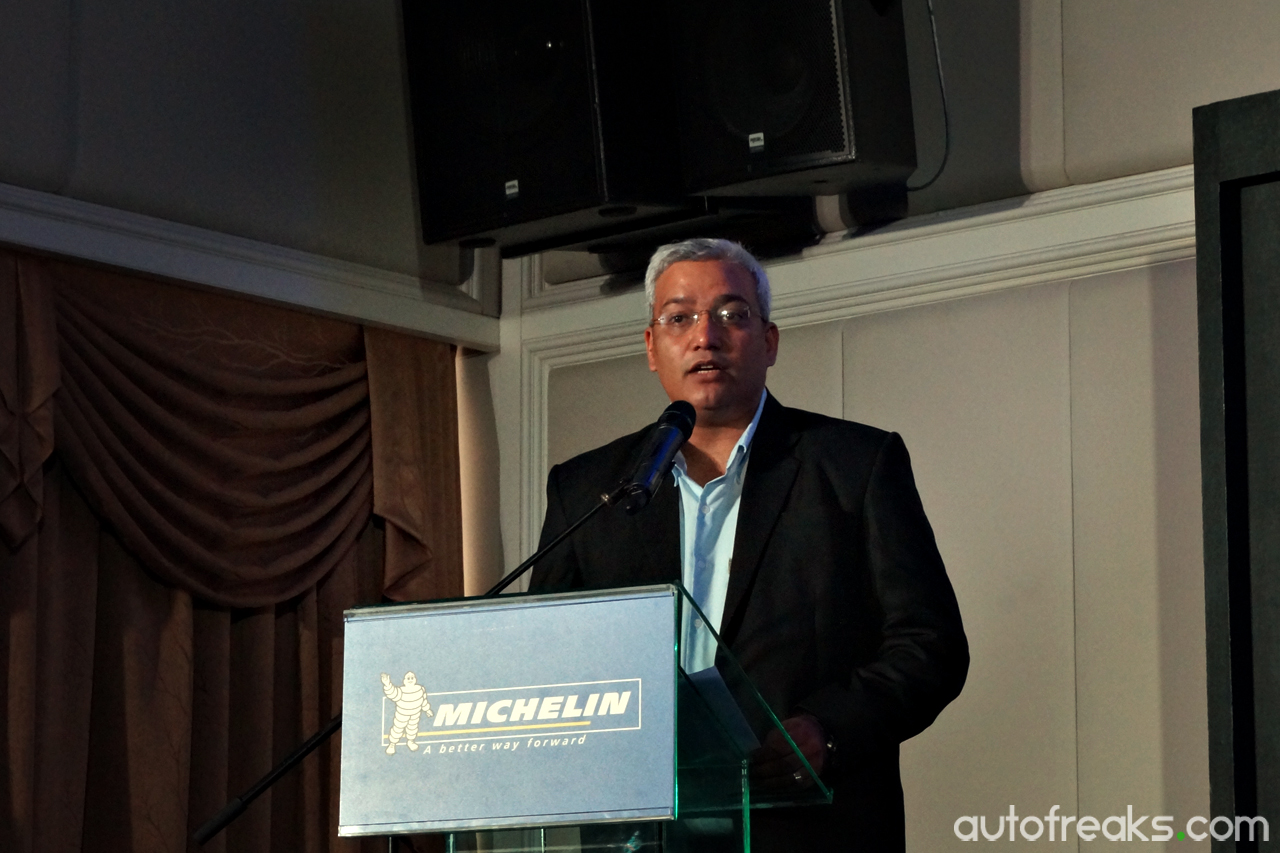 Compared to rival SUV tyres, the new Primacy SUV tyres offers 2.2 meters shorter braking distance on wet roads, 6% improved grip in wet cornering and 1.9 meters shorter braking in dry conditions. These are achieved by a combination of Michelin's technologies, including FlexMax 2.0, StabiliGrip, EvenPeak and CushionGuard.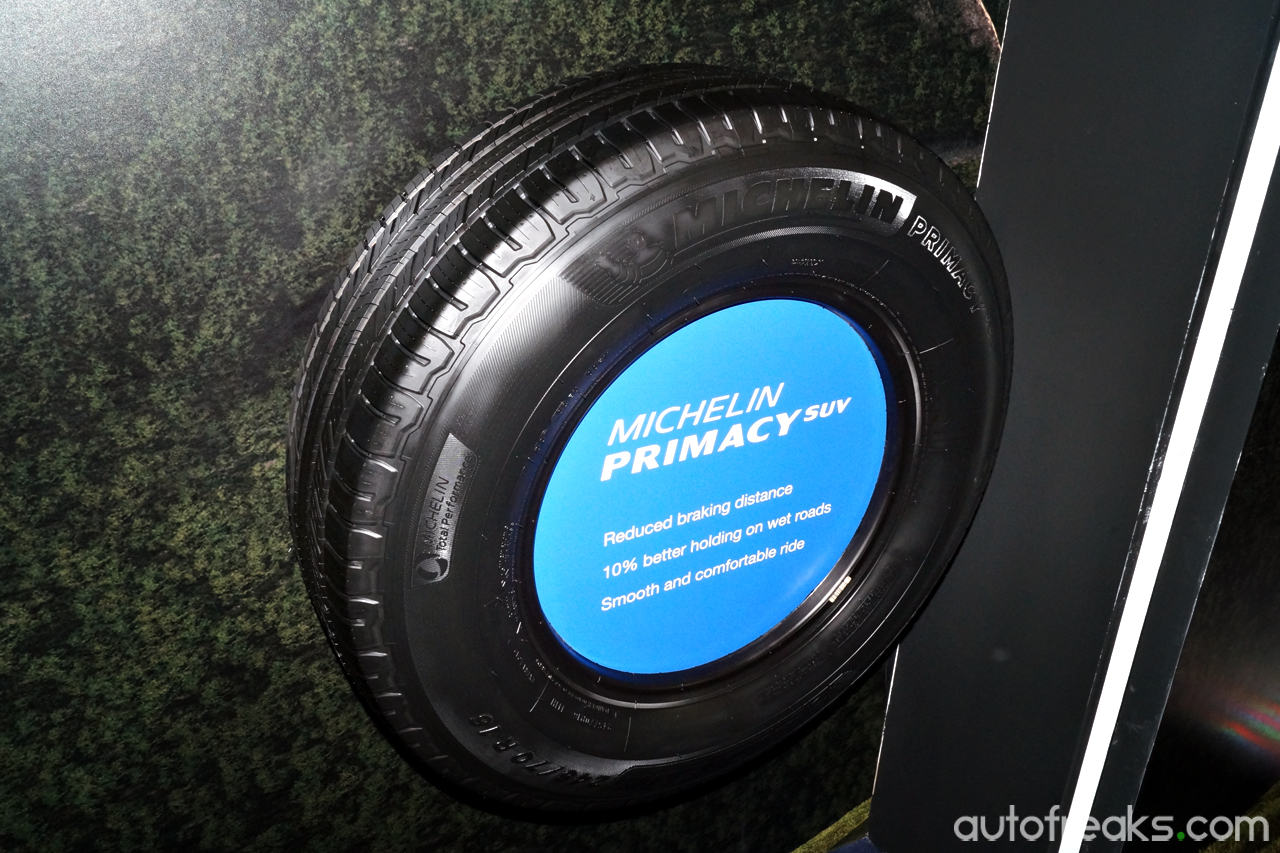 "SUVs are now used almost pervasively on the road. They are larger, more robust vehicles, and they offer bettee visibility and more space, but they can at times be more difficult to stop, especially on wet roads," he added.
The new Michelin Primacy SUV tyres is available at all TYREPLUS and Michelin Authorized dealer networks nationwide. Size available are available from 16-inches all the way to 18-inches, which ranges from 215/65R16, 245/70R16, 265/70R16, 225/65R17, 235/65R17, 265/65R17, 265/60R18, 235/60R18 and 285/60R18. The latter 18-inch sizes will be available from early 2016 onwards.
Michelin Primacy SUV technology photo gallery