ADVERTISEMENT
5 lucky Malaysians recently had the opportunity to catch the best young Asian riders in action at the 4th round of the 2015 Shell Advance Asia Talent Cup (SAATC) motorcycle racing championship in Zhuhai International Circuit, China.
The 5 were Annuar bin Chik, 49, from Selangor; Khoo Hong Lee, 59, from Johor; Ng Hock Yong, 44, from Johor; Ng Sow Keng, 54, from Selangor; and Rusainy Zaman bin Jusoh, 41, from Pulau Pinang. As Grand Prize winners of the 2015 SAATC promotion held from 1st May till 30th July, 2015, they had received an all-expense paid trip to Zhuhai to lend support to the 7 Malaysian riders competing in that round.
19 year-old rider Adam Norrodin gave hope for a Team Malaysia victory with pole position during qualifying for Race 1 but a mistake in the actual race meant that it was not to be. In Race 2, he again performed strongly and was in second position for much of the race only to finish fourth in the end. 16 year-old Helmi Azman was the next best performer with 8th placing in both races followed by lanky Fakhrusy Rostam who was placed 10th. Shafiq Rasol and Azroy Anuar had missed fortunes when both crashed in the first race although the latter performed credibly by finishing in 9th place in Race 2.
A week after the Grand Prize winners had enjoyed their trip to China, consolation prize winners were treated to a fun day out on the tracks at the Elite PLUS Speedway Go-Kart Track at Shah Alam. They were given an opportunity to go on laps on MiniGP bikes or go-karts, compliments of Shell Advance. Some of the Malaysian riders taking part in the 2015 SAATC also came for a meet-and-greet session and to train at the track.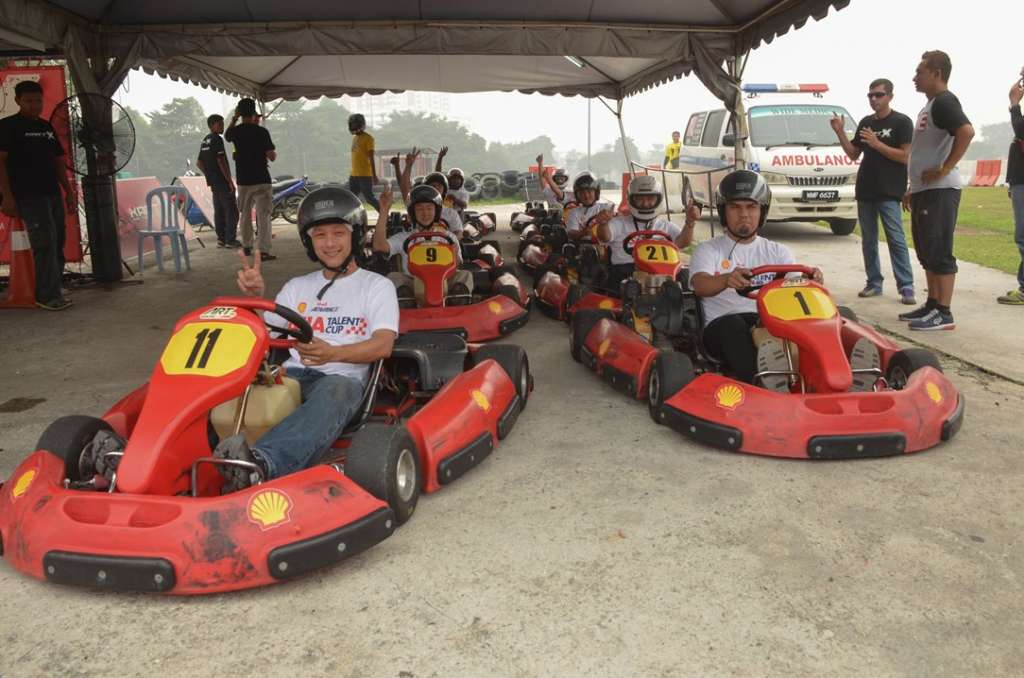 Shell Lubricants General Manager Leslie Ng, said that the consumer contest further strengthened the brand's association with motorsports.
"Our aim is to help bikers enjoy every ride by experiencing more power and a smoother ride every time with our Shell Advance range of motorcycle lubricants. The trip to Zhuhai and the track day at Elite Speedway also provided an immersive experience of the exciting world of motorsports to our loyal customers," he said.