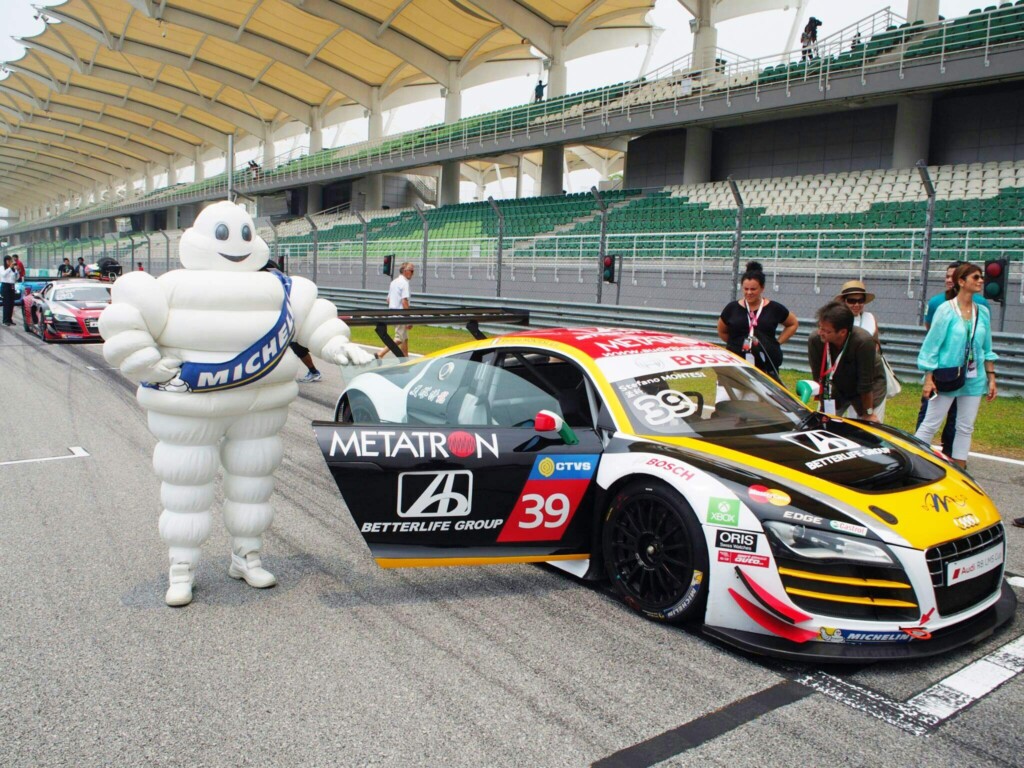 ADVERTISEMENT
10 lucky motoring enthusiasts recently received a day of VIP hospitality treatment and enjoyed high octane racing at the Sepang International Circuit in conjunction with the Audi R8 LMS Cup 2015 and Porsche Carrera Cup Asia 2015.
7 of the 10 guests were winners of an online contest organised by Michelin, the exclusive tyre supplier for both premier sports cars racing series. Michelin Malaysia, with assistance from partner Audi, has organised a Facebook contest to reward its customers with the ultimate VIP experience at Sepang International Circuit and a complimentary 2 night hotel accommodation at the AVANI Sepang Gold Coast Resort.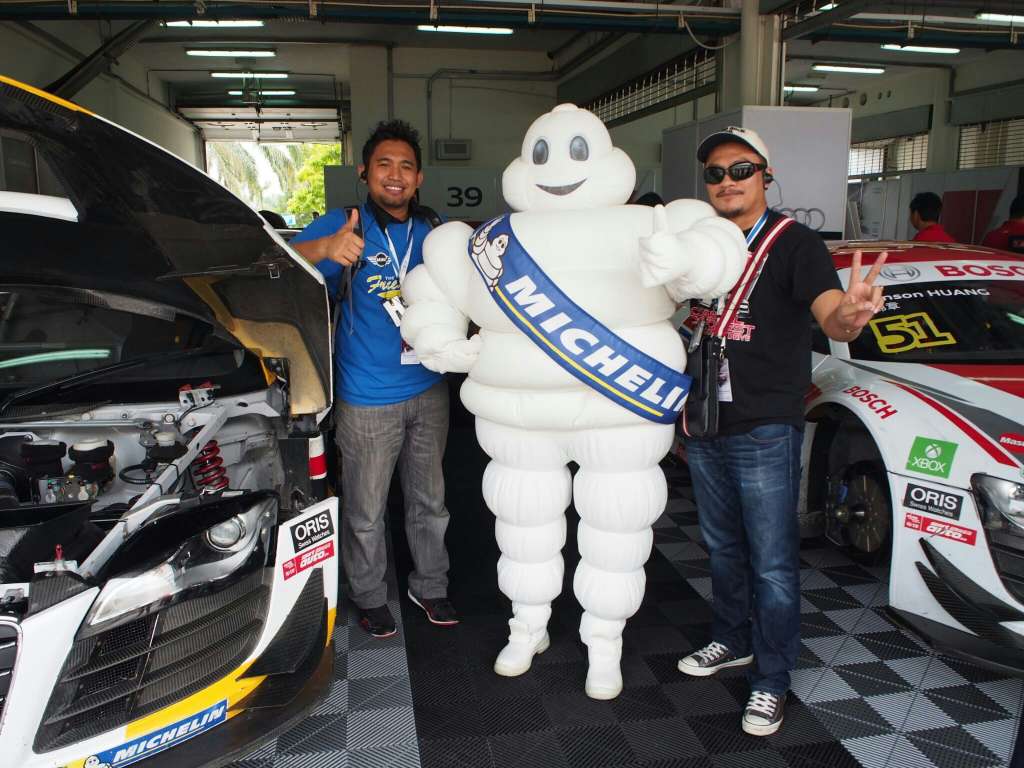 The winners who were adjudged on the most creative slogans in submitting their entries were pampered along with other guests with a personalised VIP programme including admission to the exclusive air-conditioned hospitality suites which offered an excellent vantage viewing to watch the race, pit and grid walks and behind-the-scenes tours.
For first-time visitor to Sepang International Circuit like Nur Azreen bt. Mohd Ali, it was a brand new motorsports experience with full of excitement and expectation.
"I was really thrilled when I was informed about my win. But at the same time, I was anxious about what will happen at Sepang and unsure if I would be able to enjoy the trip, especially as I was the only female participant. All my concerns were unnecessary because this experience was so enjoyable! It actually helped me jump start my knowledge of motorsports," said the 26-year-old Supply Chain Management Supervisor from Sungai Buloh.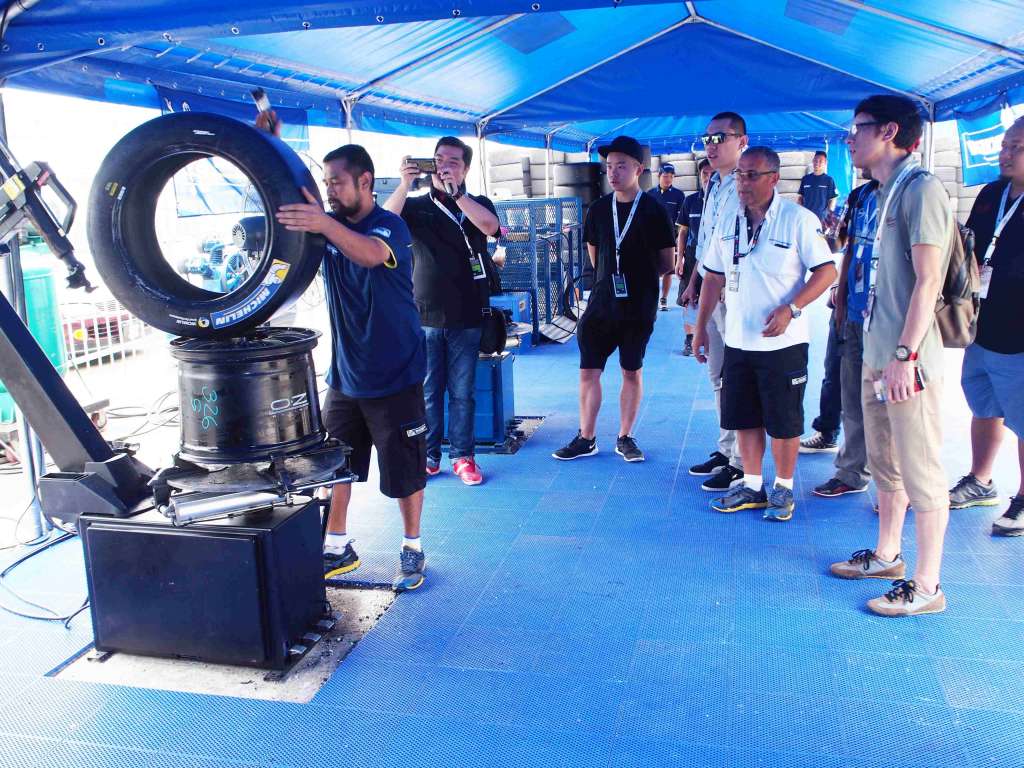 39 year-old Alex Tan, another winner, is a huge racing enthusiast and has been following races such as the renowned F1 race, Asian Le Mans Series, Malaysia Merdeka Endurance Race and Moto GP Race.
"This is my second visit to the Sepang International Circuit and it is so different from the first visit because I got to enjoy the race from the air-conditioned hospitality suite and received an up-close view of the race track during the pit grid walks," said Alex.
According to Key Soon Yue, President of Porsche Club Malaysia, Michelin tyres are an important key to performance together with innovative technologies to deliver the total performance that all drivers needed.
"I used to be an active racer with about 100 race to date and I am also a Michelin tyre user. Based on my driving experience, Michelin tyres deliver competition-level performance and most importantly, they offer drivers excellent road-holding and braking performance," said Key.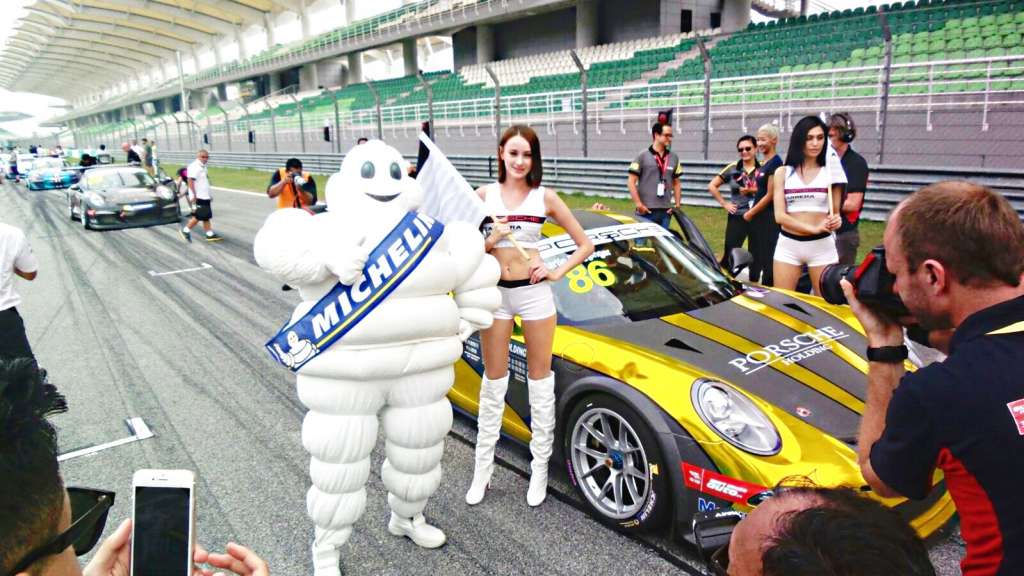 Michelin provides strategic support as the overall performance of Michelin tyres deliver a combination of characteristics that enable drivers get the most out of their vehicles and bring motorsports drivers to victory.
"We are glad that the powerful innovation capabilities and advanced technology of the Michelin tyres was showcased not only to those involved in the championship but also to fans of sports car racing," said Chandan Thakur, Michelin Malaysia's Managing Director.
"Michelin has been very active in motorsports and we have a long and fruitful relationship with the industry's most prestigious car manufacturers. Michelin tyres used for the Porsche Carrera Cup Asia and Audi R8 LMS Cup have demonstrated their outstanding performance, reflecting the philosophy of Michelin Total Performance.
"Michelin Total Performance applies to every kind of tyre. Michelin always strives to deliver the best across-the-board performance and meet the full range of customer needs in each market segment," added Chandan.