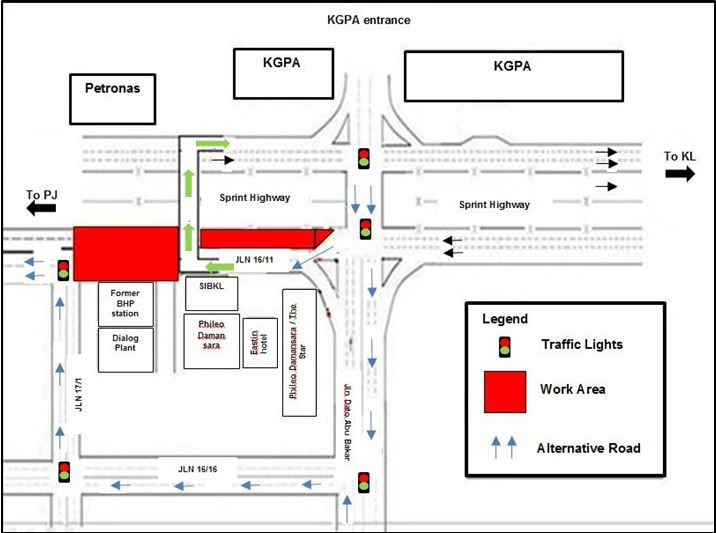 ADVERTISEMENT
Motorists using the Sprint Highway near Phileo Damansara are advised to use alternative routes as there will be road closure in the area between 22 September and 6th November from 10pm to 6am.
The three months road closure and diversions are to facilitate the MRT work next to Sprint Highway (Damansara Toll Plaza). During this closure, motorists accessing Phileo Damansara will only be able to exit the area by using the overhead U-turn flyover. This will lead motorists back on to the Sprint highway. Motorists can choose to go straight towards Kuala Lumpur or turn right into Jalan Dato Abu Bakar towards Petaling Jaya.
Motorists from Kuala Lumpur on the Sprint Highway heading towards Section 16 or Section 17 Petaling Jaya can opt to turn into Jalan Dato' Abu Bakar and turn right into Jalan 16/16 and then turn right to Jalan 17/1 and re-join Jalan 16/11.
Source: The Star