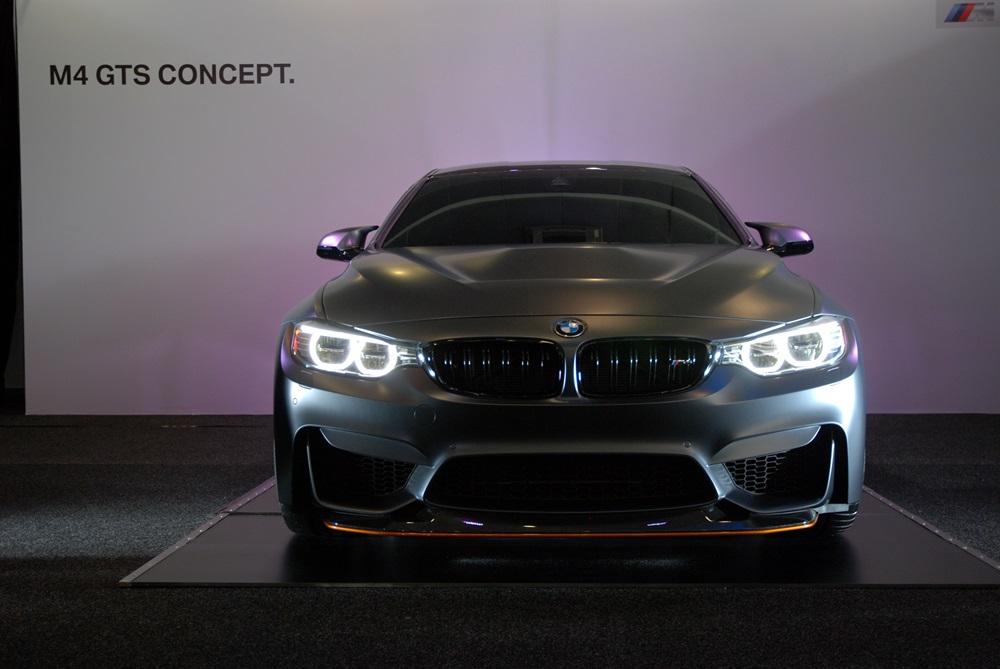 ADVERTISEMENT
During the BMW M Track Experience Asia 2015 event which took place at the Sepang International Circuit last weekend, BMW took the opportunity to showcase the BMW M4 GTS Concept.
This is only its second public appearance, following its official world premiere at the Pebble Beach Concours d'Elegance last month. Although it is called a concept, the BMW M4 GTS initially serves as a preview of an even higher performance 4-series special production vehicle that will be sold later this year.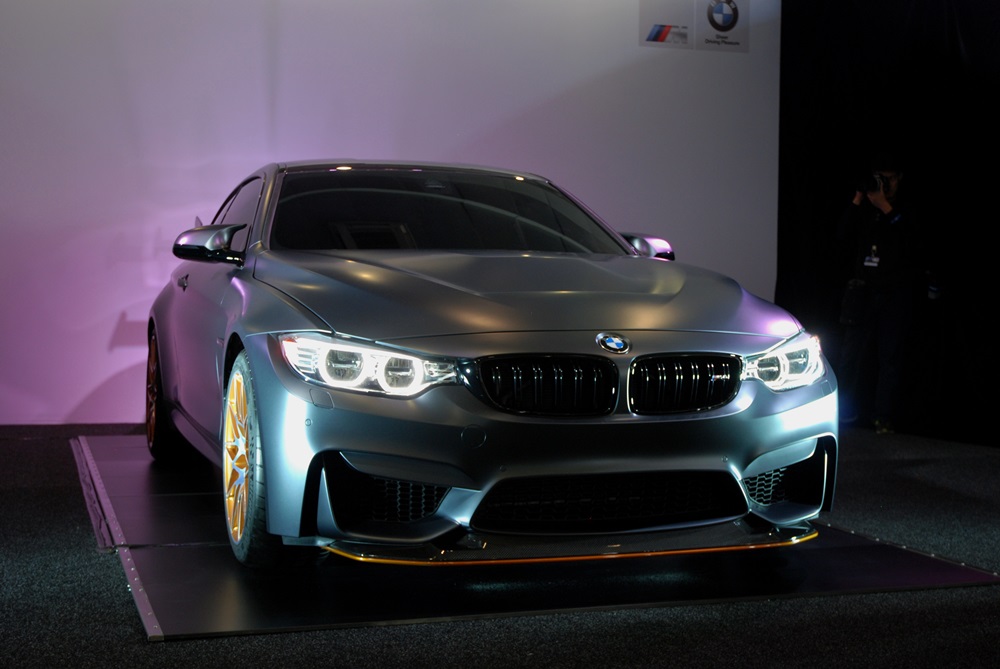 The BMW Concept M4 GTS follows in the footsteps of the BMW M3 special models such as the BMW M3 Evolution (1988), BMW M3 Sport Evolution (1990), BMW M3 GT (1995), BMW M3 CSL(2003), BMW M3 GTS (2010) and BMW M3 CRT (2011). This limited edition M4 GTS debuts with technology honed in race competition, a hike in power, and a lightweight design.
Despite the obvious track capabilities, the car is fully road-legal. The Concept M4 GTS also showcases new technologies destined to debut in the production model, including the innovative water injection system and rear lights with OLED (organic light-emitting diode) technology.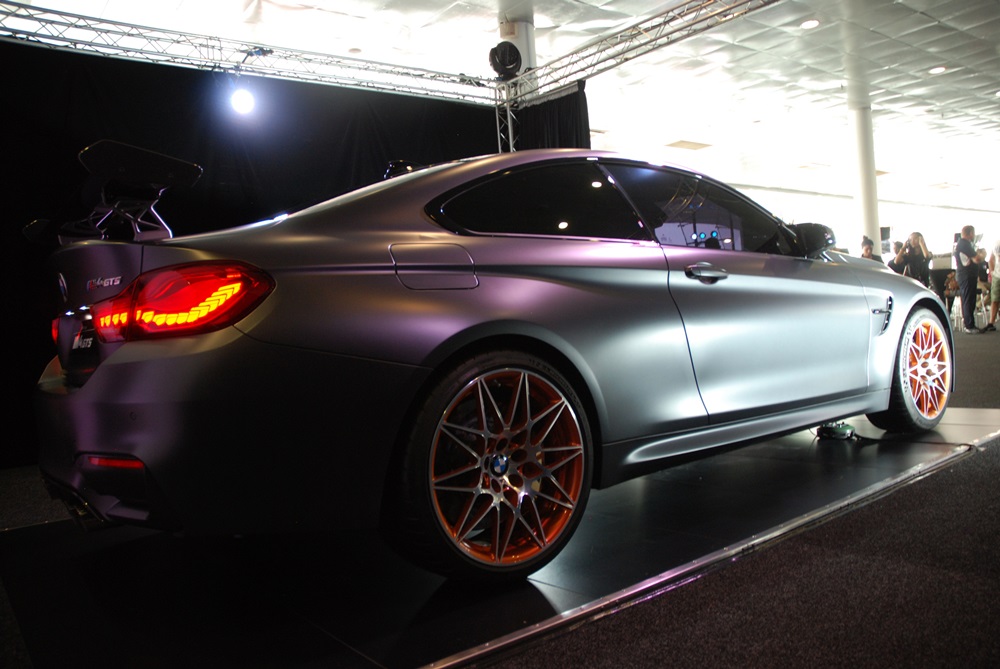 The M4 GTS concept features performance-focused design elements such as the manually adjustable front splitter and rear wing – both in exposed carbon. The bonnet is made of carbon-fiber-reinforced plastic (CFRP), which helps further lower the car's weight and center of gravity, while the wide front air intake optimizes airflow and minimizes front axle lift.
The Concept M4 GTS as you can see on the picture above is painted Frozen Dark Grey Metallic, with Acid Orange accents on the front splitter and forged light-alloy wheels in 666 M styling. Sized 9.5 J x 19 (front) and 10.5 J x 20 (rear), the wheels are fitted with Michelin Sport Cup 2 tyres (265/35 R19 at the front, 285/30 R20 at the rear). According to BMW, the mixed-size tyres provides the ideal conduit for the stand-out dynamic attributes of the BMW Concept M4 GTS.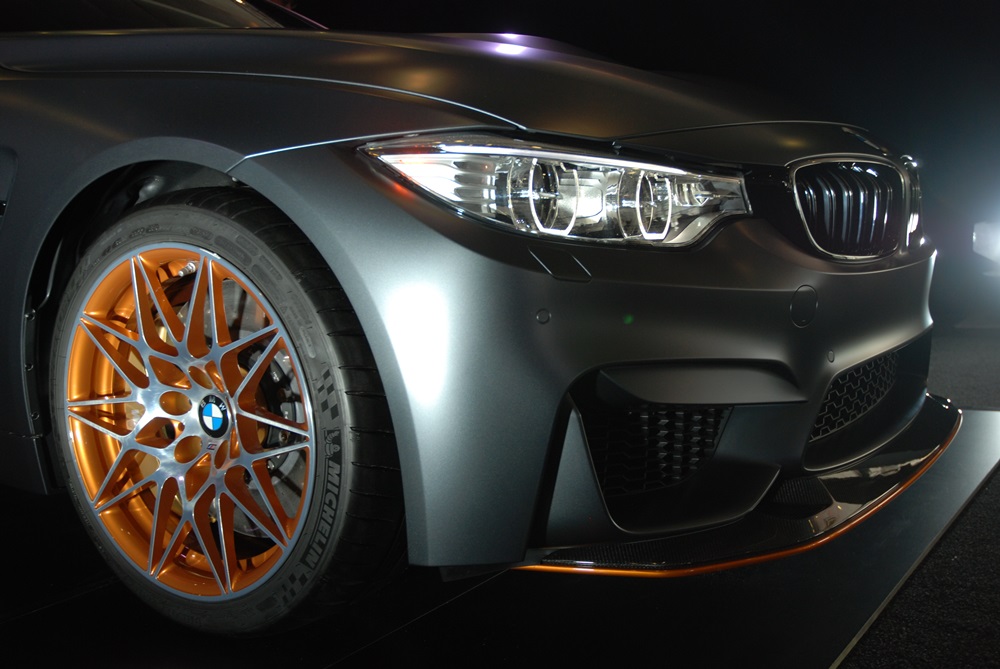 The 3.0-litre twin-turbo 6 -cylinder in-line engine is equipped with the same water injection system from the BMW M4 MotoGP Safety Car, with the technology providing a noticeable increase in output and torque. However, no official figures have been released yet. The engine also features an innovative and effective cooling system consisting of a main radiator plus additional radiators for the high- and low-temperature circuits, transmission and turbocharger.