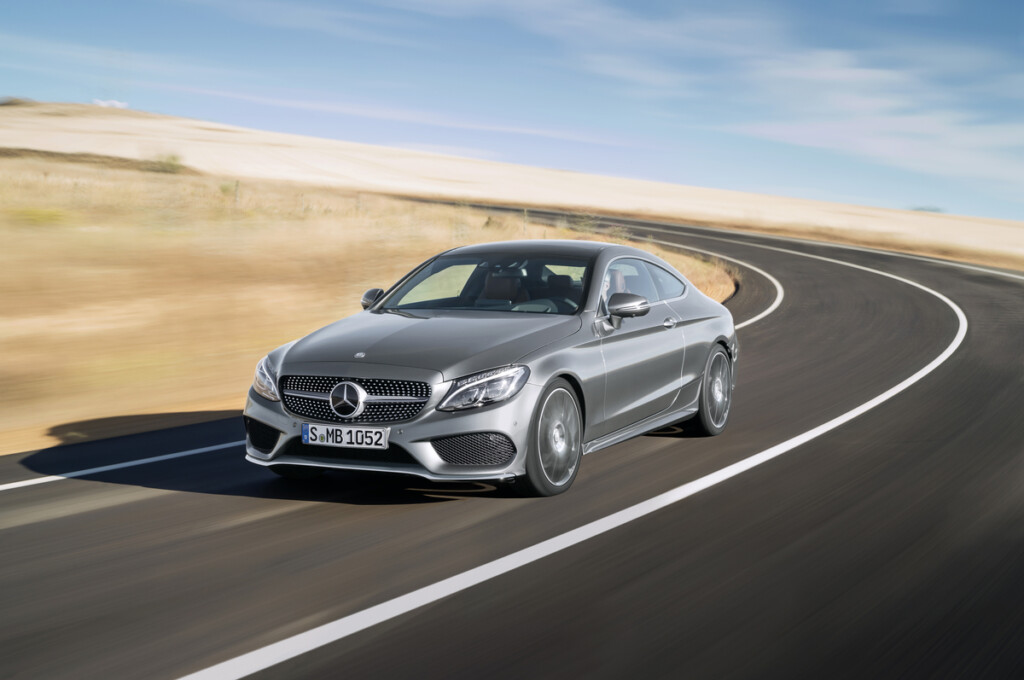 ADVERTISEMENT
Mercedes-Benz wants to bring more women into the fold, and it's launching a very different type of online vehicle configurator in hopes of increasing its appeal among female buyers.
So instead of the model series, engine and equipment, the customer selects their individual lifestyle – from home furnishings, through travel and music, to sports. To match this lifestyle, the configurator suggests several Mercedes-Benz vehicles including equipment.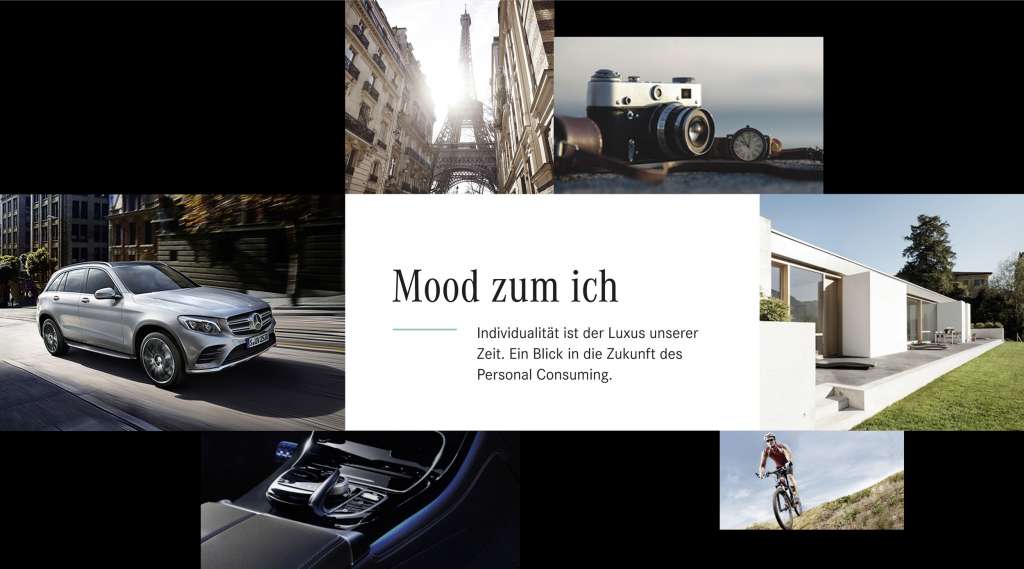 Today, Mercedes-Benz offers a car to suit virtually every taste and need. In the last 20 years the number of model series has grown from 8 to 20. Plus there are numerous body variants per model series. There has also been a huge increase in the choice of engines, equipment packages and optional extras. The A-Class, for example, is available with 17 different engines and 13 equipment packages. There are now 140 different optional extras available for the S-Class. So in some ways, choosing a vehicle from this extensive offering takes a lot of time and to a certain extent also some technical knowledge.
The new lifestyle configurator, will automatically generate suggestions of individually configured cars – according to the principle "Show me how you live and I'll show you the ideal mobile partner". The customer creates a personal profile of their 'lifeworld'. In an illustrative and playful way, they are led through various areas of life such as architecture, music, literature, travel, sport, living, food and drink. In each section they answer a question about their personal taste.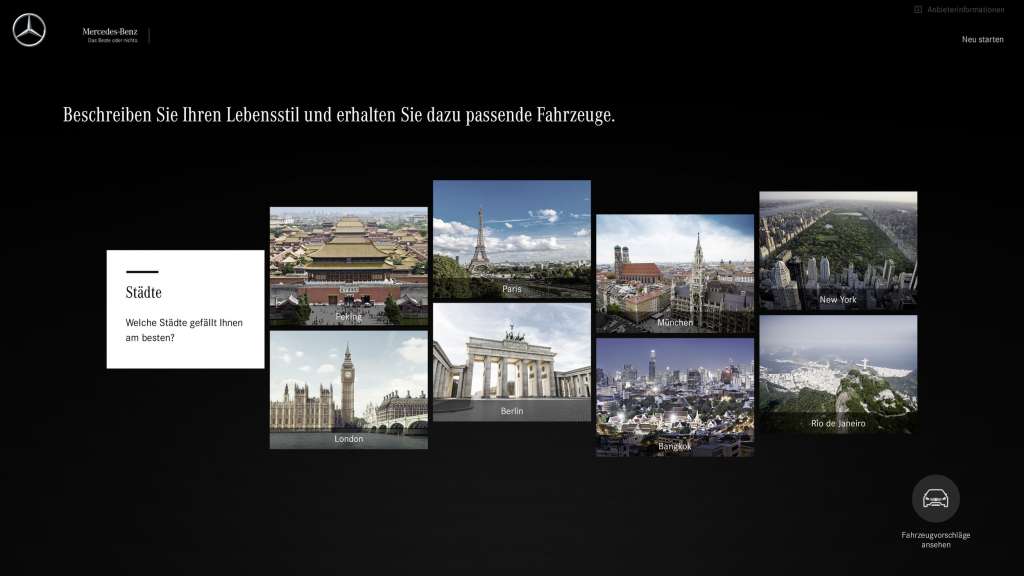 For example "Which style of architecture appeals to you?", "What sport are you interested in?" or "How would you describe the interior style of your home?" To answer, they simply and intuitively click on an appropriate image. An algorithm then calculates which vehicle models and equipment suit this lifeworld and suggests 5 different vehicles.
The calculation also includes whether the customer is using the lifestyle configurator via a mobile or stationary device. For each suggested vehicle model an individual code is also generated, and if they wish the customer can use this to change or further refine details in the conventional vehicle configurator.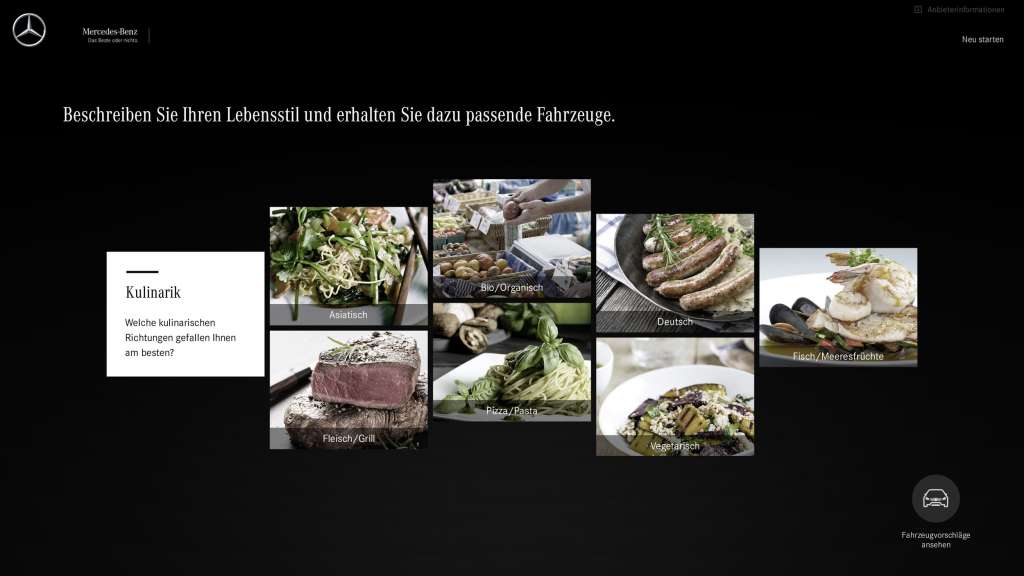 The lifestyle configurator will go online at the end of this year in Germany. In the beginning of 2016, it will also be offered globally on the national Mercedes-Benz websites as an alternative to the classic vehicle configurator.
Apart from that, the company will also launch the new "She's Mercedes" website that offers interesting information, emotively appealing reports and exciting portraits of strong women. In terms of content, the website is closely intertwined with the new "She's Mercedes" magazine, which will be launched on 18 September. Here, too, the focus will be on the themes of business, lifestyle, work/life balance, products, design and fashion.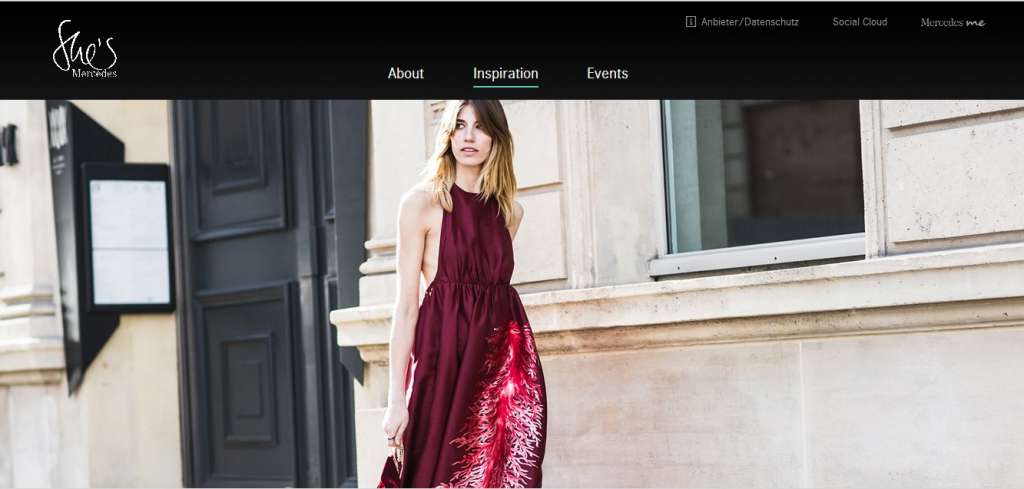 The initial print run of the "She's Mercedes" magazine will comprise 300,000 copies and will be sent to female customers and female prospects as well as being sold together with the fashion magazine Vogue in Germany.
"Women play a significant role in the globally expanding automotive market. In future we want to win them over for our brand to an even greater extent than before – with tailor-made measures, developed especially for women", remarks Thiemer.