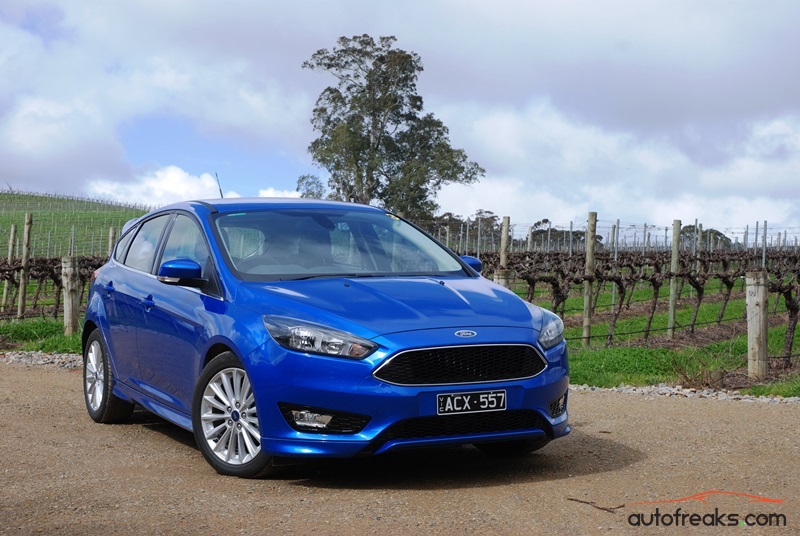 ADVERTISEMENT
It's hard not to fall in love with the ubiquitous Ford Focus. Since it was launched back in 1998, this best-selling vehicle nameplate has been one of buyers' favorite choices with more than 12 million units sold worldwide. However, as technologies proliferate, competitors multiply, and products become obsolete almost overnight, automakers need to stay on top of the game by continuously innovating its products.
In doing so, Ford has listened to its customers' feedback (including taking into account a JD Power survey) and decided to spruce up the Focus with new features to deliver even better value-for-money. In fact, Ford has done a great job at fixing all the intricate details we didn't particularly like about the car, which leave us with almost nothing to nit-pick about.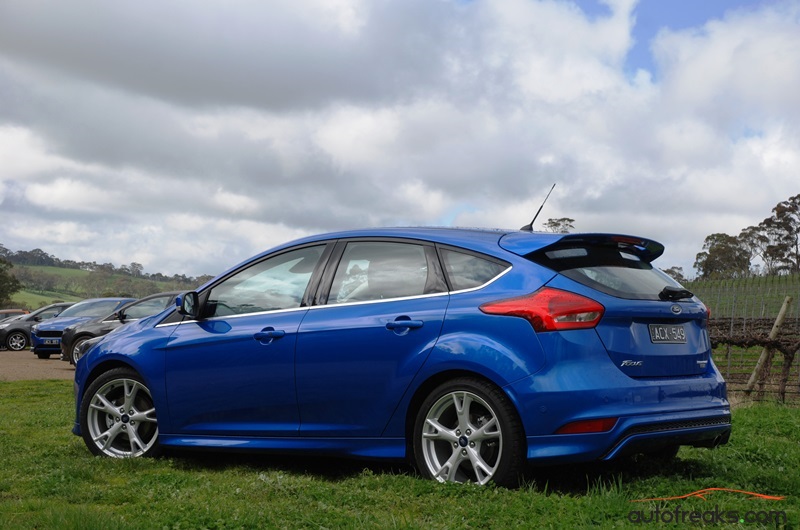 Ford has chosen the South Australian capital, Adelaide to give the enhanced 2016 Ford Focus a proper introduction to motoring journalists across the Asia-Pacific region. Manufactured in Thailand, the new Focus enters our market in three variants and a sole powertrain. The trim levels include the entry-level Trend, the mid-tier Sport and the high-end Titanium in either sedan or hatchback bodystyle. While we only got our hands on the hatchback during the drive, the sedan will very likely be offered alongside the 5-door hatch when it arrives in our local market sometime next year.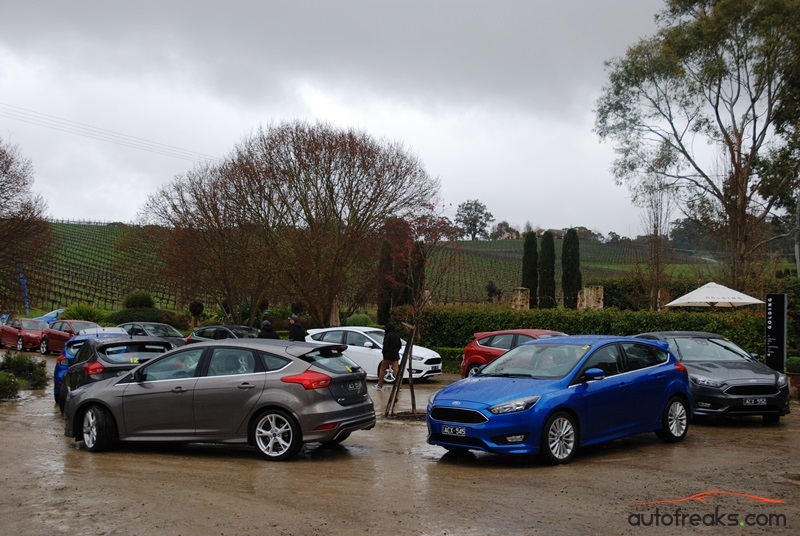 Cutting edge design…
Perhaps, the most prominent enhancement found in the updated Focus is its aesthetics. Because let's face it, when purchasing a new car, consumers believe that style is usually more important than substance. So how do you go about transforming a typically dull-looking family hatchback into something more energetic that screams excitement?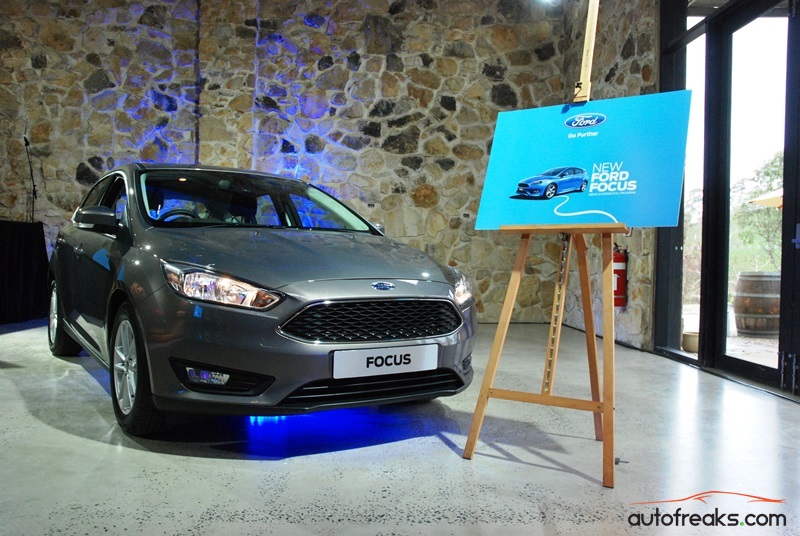 Ford's design team went back to the drawing board and created a brand new trapezoidal grille, that instantly reminds me of an Aston Martin front façade. This brand new front face also identifies it as a car in relation to the Fiesta or the new Mondeo. The Ford 'family face' is strong in this one too.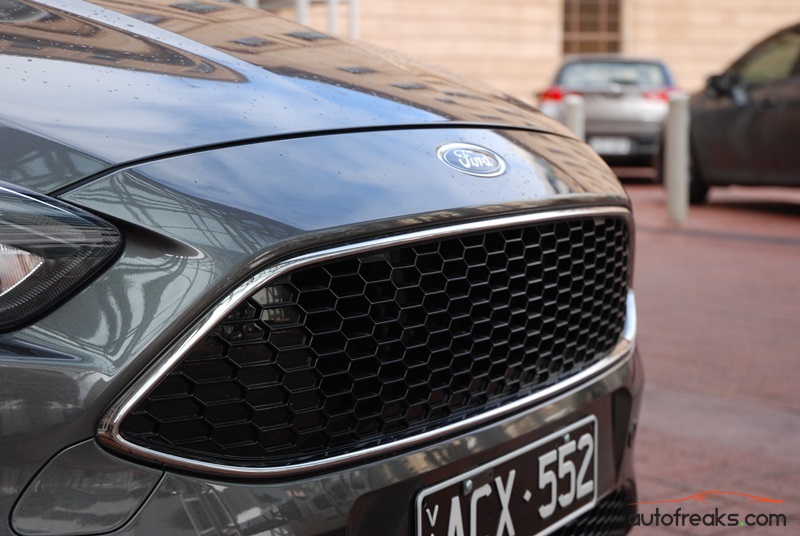 While other cars in its segment lack of individual character, the Focus is now brimming with style and does leave you with a significantly positive impression right from the moment you see it in the flesh. I admit, I was smitten with the new Focus' appearance, even before I had the chance to get behind the wheel of this hatchback.
Besides the signature front grille, the Focus hatchback also sports new daytime running lights, slim front headlamps, and rectangular fog lamps that look aggressive and chiselled. While the changes in the rear are quite subtle, it is now more toned and muscular all thanks to the sleek new tailgate and thinner tail lamps, while a re-sculpted rear spoiler enhances the aerodynamics of the car.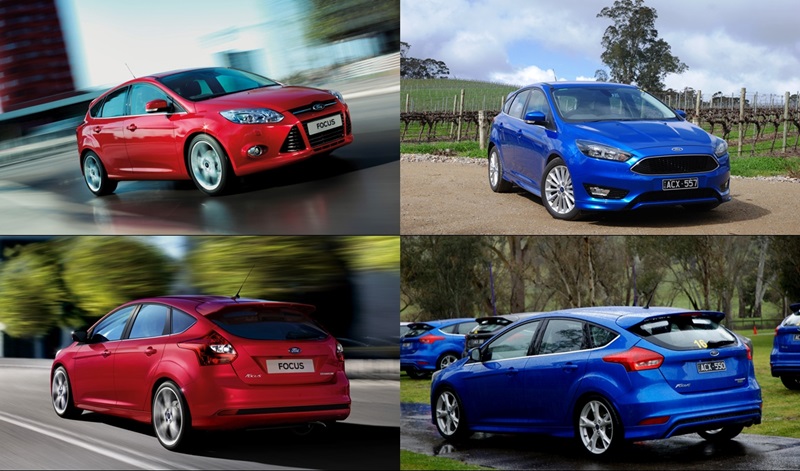 The redesigned interior is equally impressive as well. The cabin now offers extra space and a variety of new convenient storage options such as an adjustable console that fits all kinds of water bottles or coffee cup sizes – because in real life, a cups' circumference never seems to fit whatever size your cars' cup holder happens to be; true story though.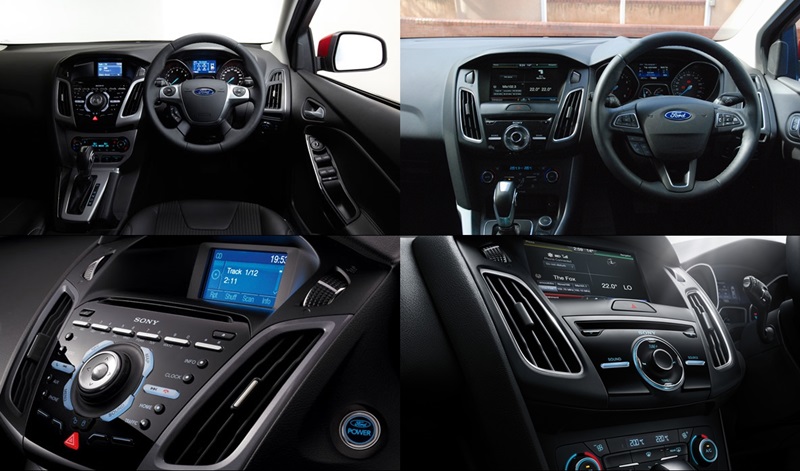 That's not all, the number of buttons found in the new Focus have been greatly reduced. Ford has also traded the previous teeny tiny TFT multifunction display on top of the dashboard with an 8-inch touchscreen with satellite navigation system that allows drivers to navigate around the menu with their fingertips.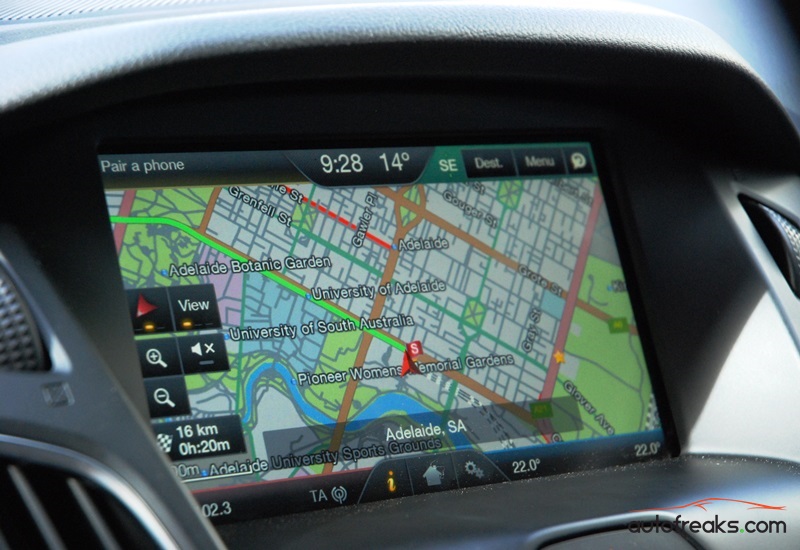 What I particularly like about the new Ford Focus is that it is jam-packed with a smorgasbord of cutting-edge technology to help drivers stay connected and in control. If you think the SYNC technology is brilliant, then you'll probably be amazed with its upgraded version called the SYNC 2. It offers a smarter and safer way to stay connected and responds much better to our natural voice commands. You can basically operate the cars' climate control, entertainment system, and link your smartphone via voice commands. In fact, you can simply say, 'I'm hungry' and it will list down the nearest local restaurants which you can get directions to.
Click on the video below to see how it works:
Another new smart feature available in the Focus is called the MyKey. Owners can program their spare key to reduce the maximum speed of the vehicle, give an earlier low-fuel warning, limit the volume of the in-car entertainment or even disable it completely if the seatbelt is not fastened. Rest assured, the next time you are going to lend the Focus to less experienced drivers, they are going to be well-behaved!
For those who are concerned about the Focus cabin noise, well, don't be. Sound deadening materials – including sound-insulating windshield glass, thicker side-window glass, thicker carpets, increased insulation in the door trims, and improved engine insulation – have been added to the Focus for increased refinement and ultra quiet cabin ride.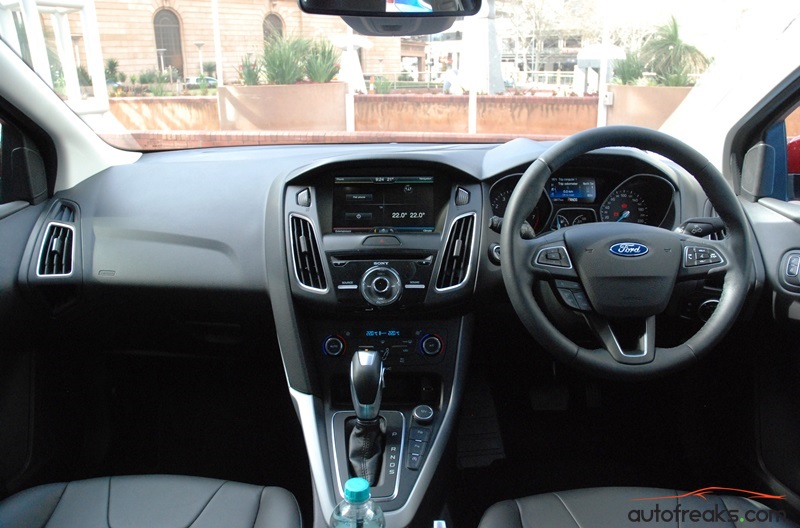 That said, my initial impression of the cabin is that it's now simplified, more mature and 'focused'.
Advanced driver assist technology…
The new Focus has plenty of magic tricks up its sleeves. In addition to the ability to perform automatic parallel park whenever it detects an empty space next to the sidewalk, the Focus can now perform Perpendicular Park Assist. Once activated, the system scans for available parking spaces alongside other cars. When it finds one, the system takes control of the car's steering to guide the vehicle into the space while the driver controls the shifting, braking and acceleration.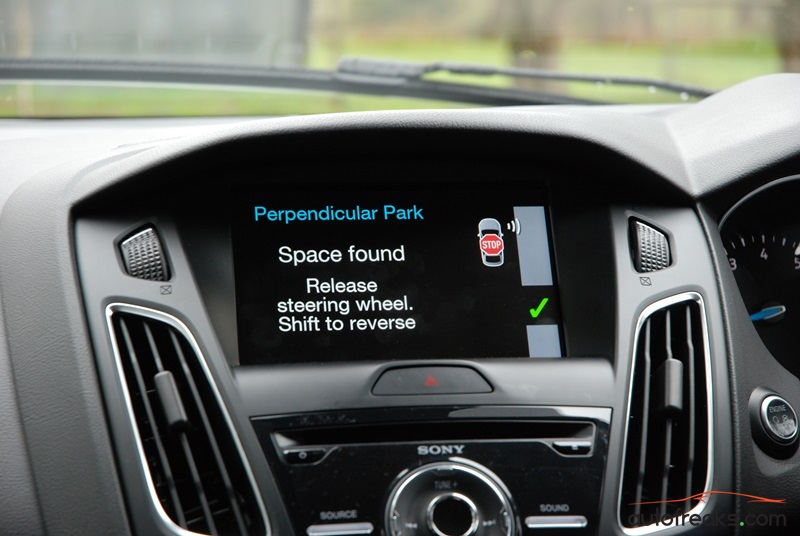 That's not all, besides taking the stress of the parking your vehicle 'manually', the Focus can also lift off the anxiety of exiting a parallel parking space by taking control of the steering while the driver operates the brake and accelerator. As someone who doesn't enjoy mundane parking chores, this new feature is simply jaw-droppingly awesome! Now you no longer have to worry about finding a parking space, parking your Focus or exit from a tight parallel parking space because the Focus can do it all for you with a touch of a button. How thoughtful!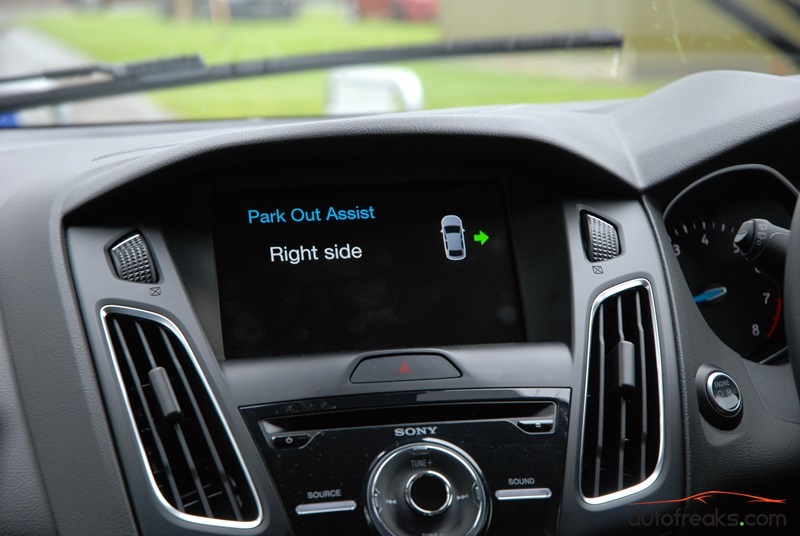 With the new Focus, Ford also showcased its Active City Stop technology that automatically applies the brake, if the driver fails to take action when the car almost comes into contact with slower-moving or stationary vehicles in front. An equally important active safety feature found in the new Focus is called the Cross Traffic Alert. It uses three distinct warnings to alert drivers if the system detects a vehicle approaching either from the left or the right side, up to a range of 40 meters. When Ford showcased all these technologies during the test drive event, I was actually pretty impressed to find that the Focus could reach a level of sophistication usually associated with more expensive luxury cars. Best of all, these things actually work!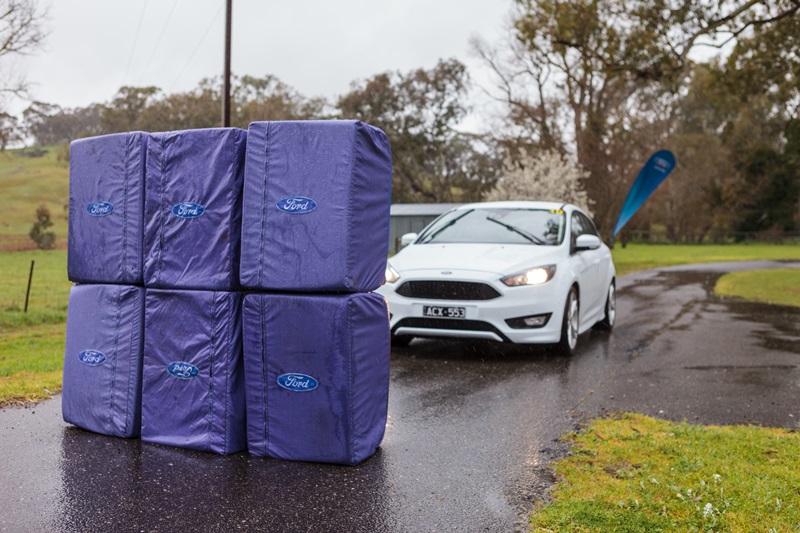 Efficient, powerful and fun-to-drive…
One of the things I was eager to find out that day was whether the Focus was able to live up to its sporty appearance or does it offer an awfully plain daily ride. But first, let's find out what's hidden beneath the hood of this hatchback.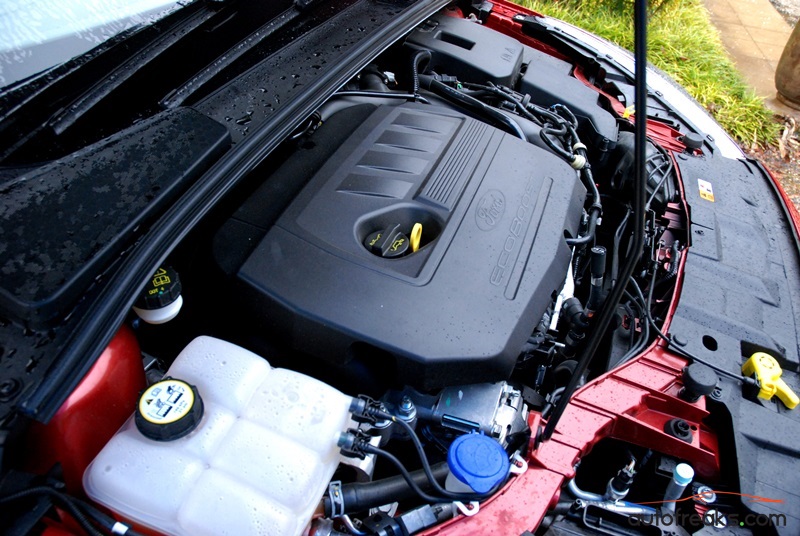 As it turns out, the previous 2.0-litre engine found in the Ford Focus has been replaced with a new 1.5-litre four-cylinder EcoBoost from the Ford Kuga SUV. The 1.5-litre engine offers an impressive 177hp of power and 240 Nm of torque –an additional 10hp and 38Nm gain over the former naturally aspirated 2.0-litre engine.
Although there's only a single powertrain offered across the Asia-Pacific markets, the overall fuel economy has been improved. Ford rates the new Focus at 6.2-litre/100 km (5-door Trend with 6-speed auto), a 6% increase as compared to the previous 6.6-litre/100 km (5-door Trend with PowerShift). For an added bonus, the Focus now comes with Start-Stop technology to improve fuel efficiency. While I usually tend to shut these systems off out of annoyance, this one is surprisingly refined enough to be tolerable without leaving excessive jerkiness to the car.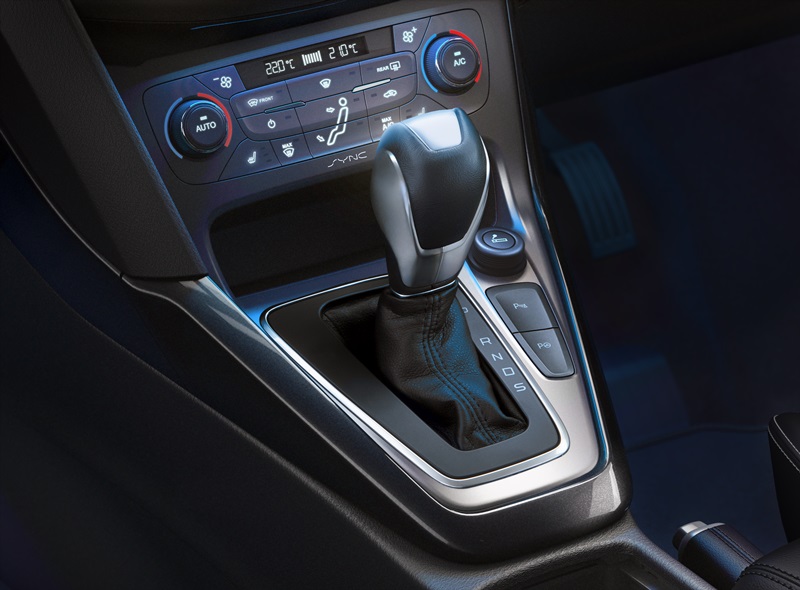 The gearbox has also been replaced. For the new Focus, the previous Powershift 6-speed dual clutch automatic has been swapped with a new 6-speed torque-converter automatic transmission and depending on market, customers get to choose either to shift manually via 6-speed manual transmission or via a 6-speed auto tranny with paddle shift controls. There was only one manual gearbox Focus up for grabs during the test drive event but for obvious reasons, none of us Malaysian motoring media had the opportunity to test it.
Personally, I think that the previous 6-speed dual clutch transmission (the same one of fitted in the current Fiesta) is inadequate as it rattles uncontrollably especially when travelling at low-speed. This conventional 6-speed auto gearbox on the contrary, is wonderful. It's geared perfectly for this engine and you can hardly notice any severe shudder, especially when driving in slow-moving traffic.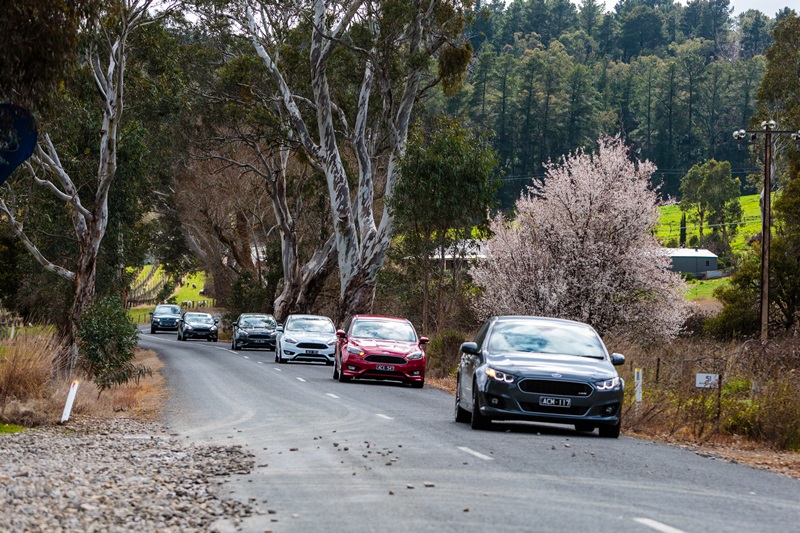 The majority of our drive route were scenic country roads with lots of visually pleasingly farms on undulating hills, vineyards, small towns a few highway stretches near Adelaide Hills. However, if you notice a few things in the picture below, it should be that the weather was gloomy, the Ford Focus looks like its covered in raindrops and some of them looked rather filthy. Yes, the grossness of the rainy day on the second day of Spring took its toll on the Focus covering the hatch's tyres in a mess of mud grime.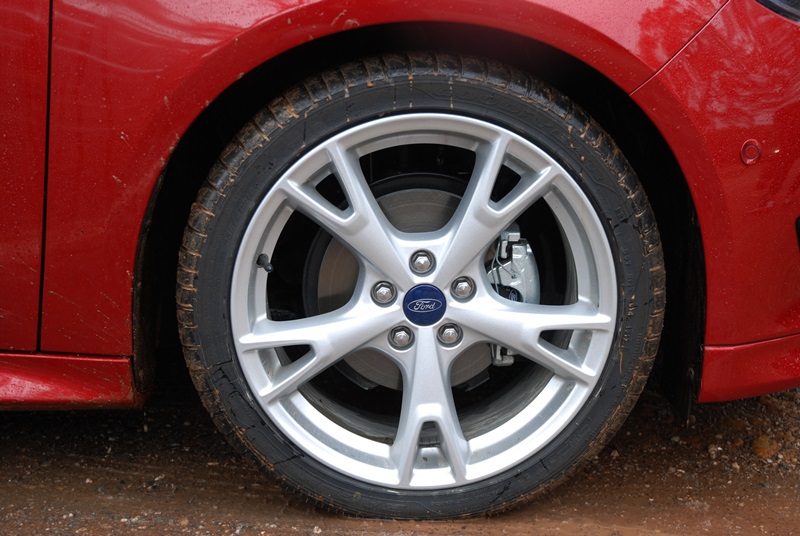 Despite the unsavory weather and raining conditions, the Ford Focus was a superstar on the road, tackling each corner with absolute ease with plenty of traction even when driven on slippery road. It simply accelerates with ease and plowed forward without any drama. This gave me a lot of confidence from behind the wheel. At some point, I trusted the car more than I trust my own driving skills!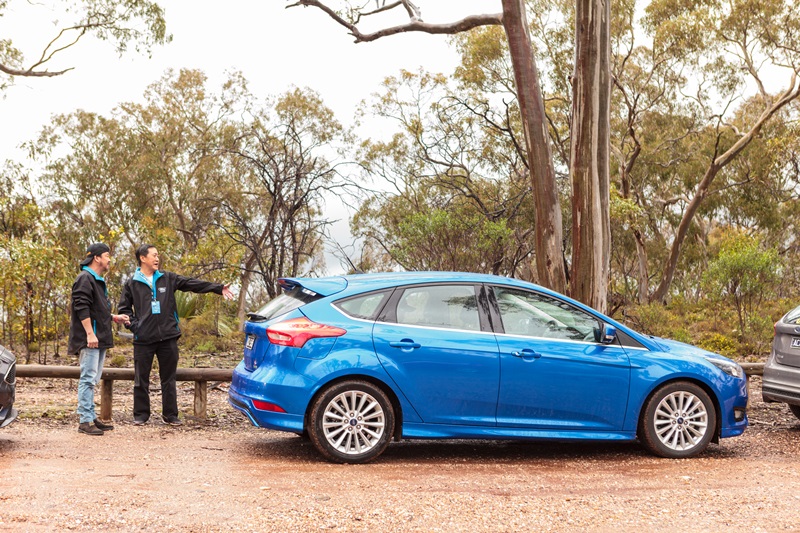 It goes without saying that the Ford Focus already has one of the best chassis in its class. With the refreshed Focus, Ford engineers have further tuned the suspension and shock absorbers for a more solid and responsive vehicle that feels firmly connected to the road, while the Electric Power Assisted Steering (EPAS) system has been improved for more precise steering and less steering effort.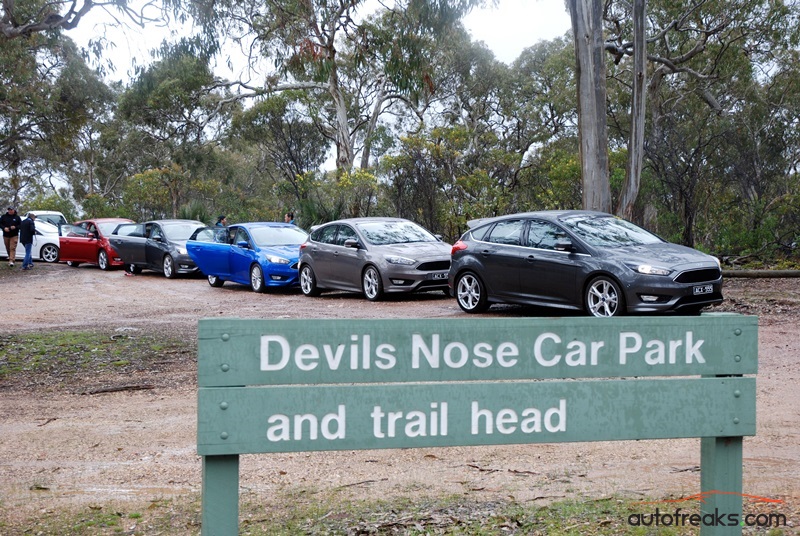 As a result, the new Ford Focus is not only sporty and fun to drive, but it is also comfortable at the same time. It has a refined ride and handling, which offers an excellent blend of sporty characteristics and yet feel cushioning over bumps, potholes or broken pavement. This makes it suitable for day-to-day driving, and while it took me a bit of time to get comfortable with its lightweight steering feel, it is still very direct and engaging nonetheless.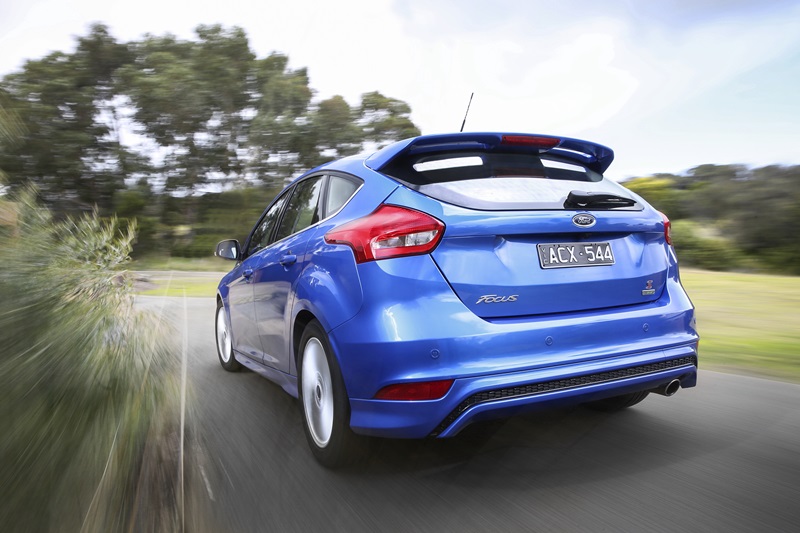 At the end of the day, it doesn't matter what situation I put the Ford Focus into, it simply wowed me with its super accessible acceleration and excellent ride and handling. On top of that, the Focus has everything it takes to impress buyers and meet the needs of those seeking a family hatchback; stylish, packed with the latest technology, economical, practical and comfortable without jeopardizing the thrill or driving.
If it is priced right, it will easily trump its Japanese and Korean rivals like the Honda Civic, Toyota Corolla Altis, Mazda 3, Kia Cerato, Nissan Sylphy and Hyundai i30, or its more serious competitor like the Peugeot 308 or the VW Golf.
Honestly, I can't wait for it to arrive here!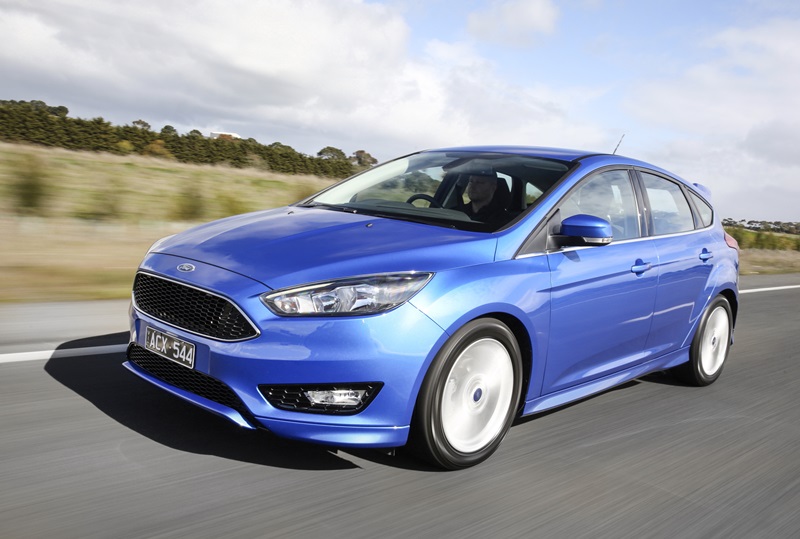 SPECIFICATIONS: 2016 Ford Focus 1.5 EcoBoost
Displacement: 1.5L GTDi 4-cylinder EcoBoost
Transmission Type: 6-speed automatic transmission
Power: 132kW @ 6000rpm
Torque: 240Nm @ 1600-5000rpm
Fuel Consumption: 6.2L/100km  (5-door Trend)
Price: N/A
Photo Gallery