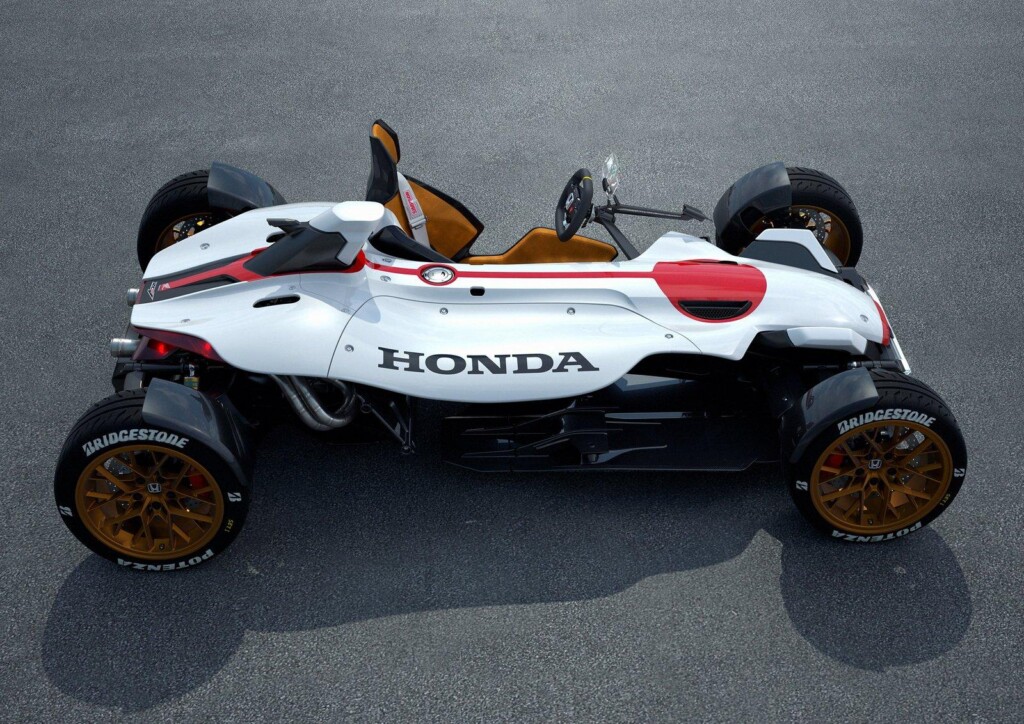 ADVERTISEMENT
Honda has just taken the wraps off their new Project 2&4 concept ahead of its global debut at the 2015 Frankfurt Motor Show.
Honda Project 2&4 celebrates the company's position as the world's leading engine manufacturer, providing engines to 28 million people per year across two- and four-wheel automotive, power equipment, marine and aerospace applications.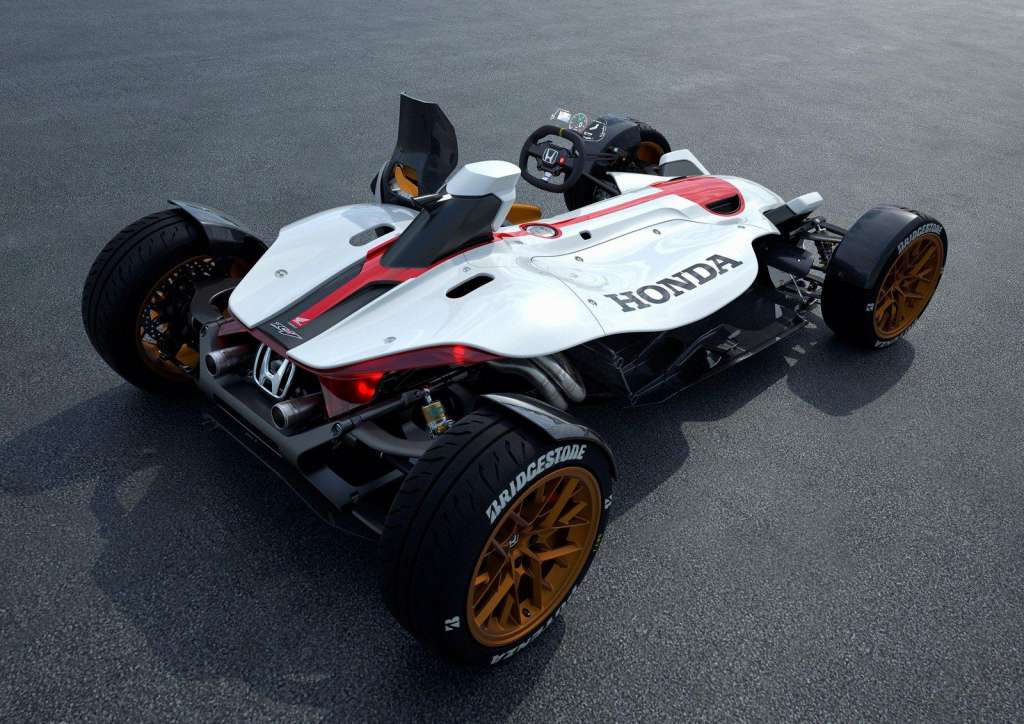 Featuring the RC213V competition motorcycle engine which has been modified to run on public roads, the 999 cc V-4 four-stroke unit outputs over 215 PS at 13,000 rpm, while peak torque of over 118 Nm is delivered at 10,500 rpm.  It is connected to a six-speed dual-clutch transmission and should enable the Project 2&4 to be pretty zippy as the concept weighs just 405 kg.
Drawing on Honda's racing heritage, the body design and engine position has been inspired by the legendary Honda RA272 of 1965. The structure reveals the core frame and functional parts of the car, much as would be more customary for a bike, and is similarly compact. Overall length is 3,040 mm, width 1,820 mm and height 995 mm.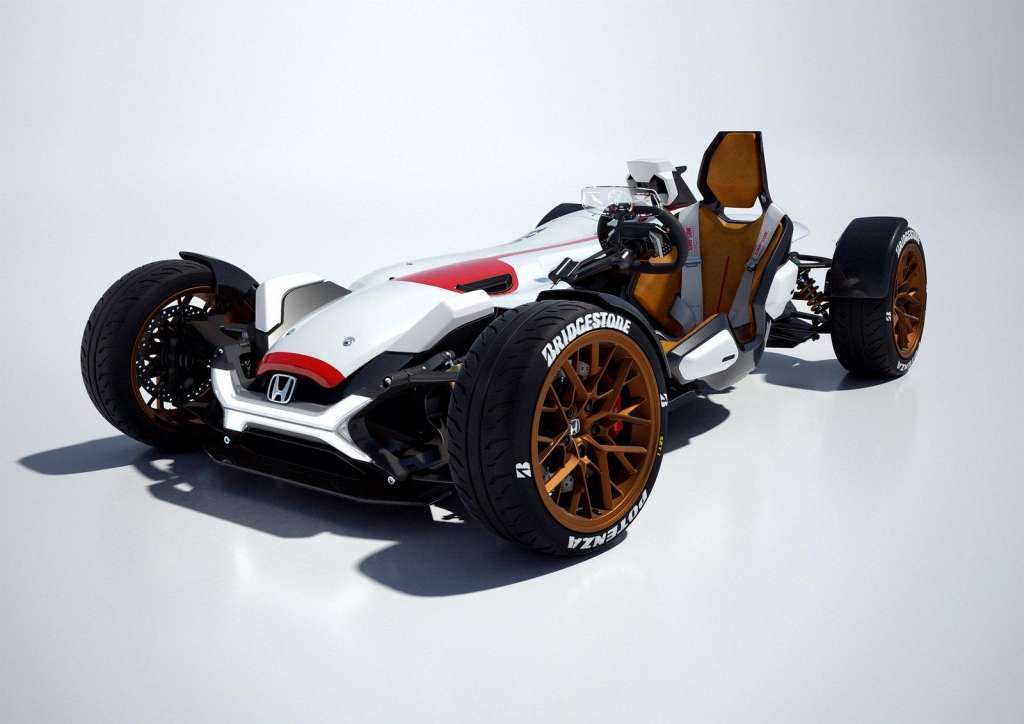 The exhilarating feeling created from the open cockpit is significantly enhanced by the driver's seat, uniquely suspended just above the road. The 'floating seat' design places the driver as close to the action as possible, evoking the freedom of a bike and completing the immersion provided by Honda Project 2&4's extreme performance, 14,000 rpm red line and unique engineering.