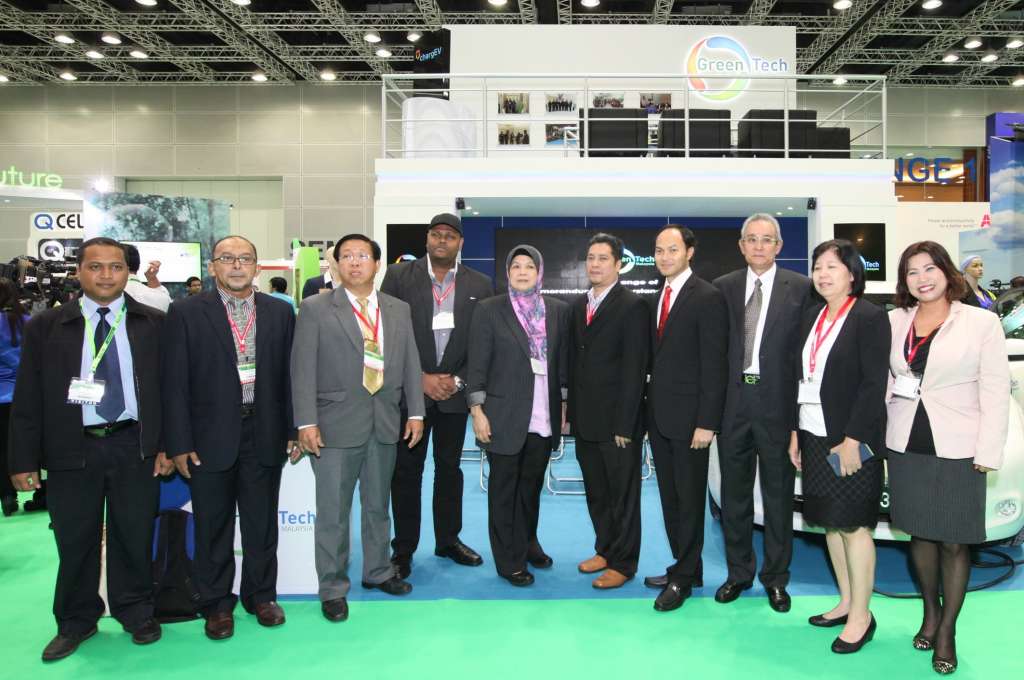 To further drive the growth of Malaysia's green technology sector, Malaysian Green Technology Corporation (GreenTech Malaysia) recently signed Memorandums of Understanding (MoUs) with three leading innovators in the fields of electric mobility, energy efficiency and air quality at the 6th International Greentech & Eco Products Exhibition and Conference Malaysia (IGEM).
ADVERTISEMENT
The first day of the region's largest green technology exhibition saw GreenTech Malaysia sign MoUs with Voltron Sdn Bhd, a local electric bicycle manufacturer; Green Data Center LLP and Computer Recovery Facility Sdn Bhd, a company that develop green data centers to reduce energy wastage and Airestec Sdn Bhd, air quality experts utilising green technology to boost energy efficiency and improve indoor air quality.
Commenting on the signing of the MoUs, GreenTech Malaysia's Chief Executive Officer, Ir. Ahmad Hadri Haris said, "Malaysia has set an ambitious target of reducing up to 40% in terms of emissions intensity of Gross Domestic Product by the year 2020, compared to 2005 levels. The partnerships forged over the last two days are a key step forward to ensure our nation achieves this goal. The fruits of these agreements will not only be environmentally beneficial but will also prove green technology's potential as a key socio-economic driver."
An important sector that GreenTech Malaysia is looking to address is reducing our nation's carbon footprint in transportation. GreenTech Malaysia has therefore partnered with Voltron Sdn Bhd to increase efforts to deploy Voltron's electric bicycle particularly to university students living on campus, Government Ministries and Government-Linked Companies.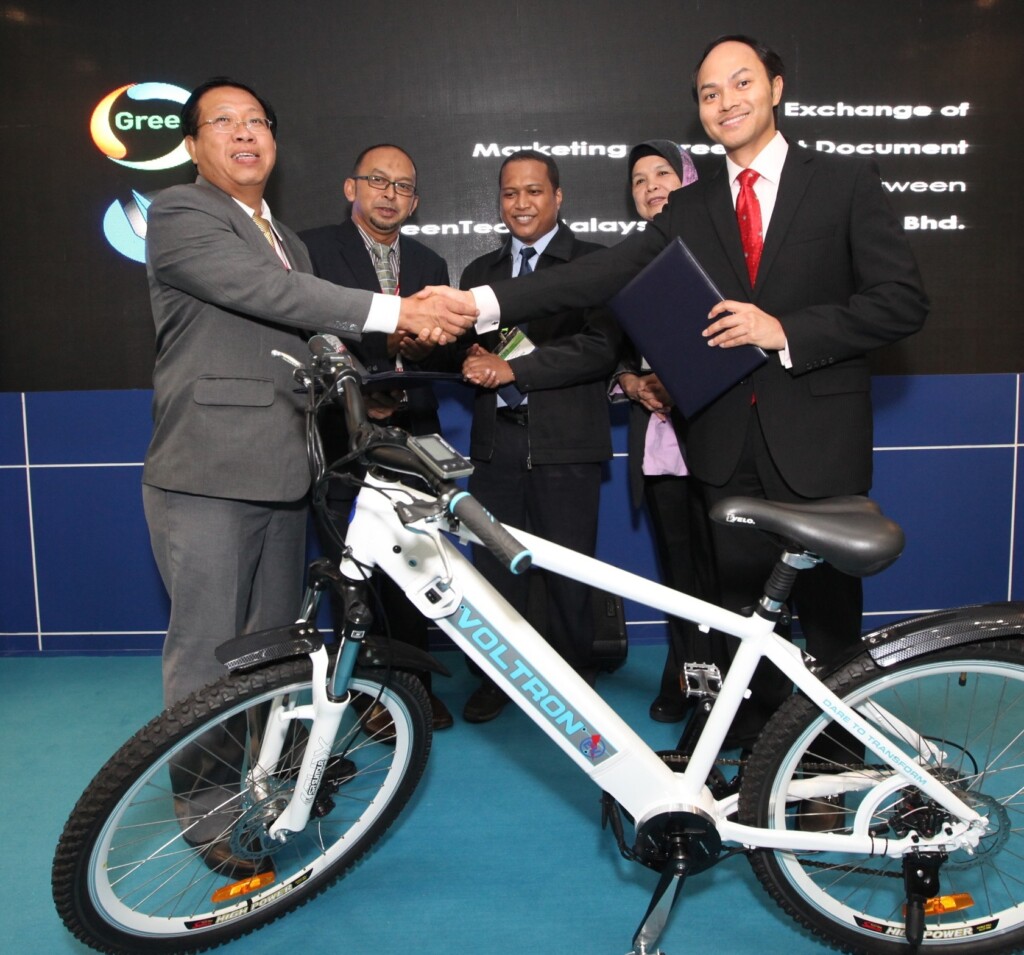 Voltron's range of electric bicycles represent a suitable gateway to encourage commuters to switch to electric transportation as they not only provide an affordable entry point, at RM 2,500, but also eliminate range anxiety faced by other modes of electric vehicles, as the user can simply peddle the bicycle when the battery runs flat. With the growing integrated railway network in Kuala Lumpur, the electric bicycles will also act as ideal first and last-mile connectors while alleviating parking issues faced by motorist at train stations.
Another crucial strategy that must be employed to encourage a shift in Malaysia to become a low-carbon nation, is energy efficiency. Data centers are substantial energy consumers; in the U.S alone, the annual consumption of electricity is over 91 billion kilowatt-hours. As such, data centers are key targets to deploy energy efficiency solutions and technologies.
As part of its efforts to address the concerns arising from high energy consumption at data centers, GreenTech Malaysia has therefore partnered with Green Data Center LLP and Computer Recovery Facility Sdn Bhd. Green Data Center LLP will be utilising their cutting-edge Eco2 fluid submersion technology to significantly boost energy optimisation and cut down on data center maintenance costs. Meanwhile, Computer Recovery Facility will call on their nearly 25 years of experience to develop, market and manage the green data centers.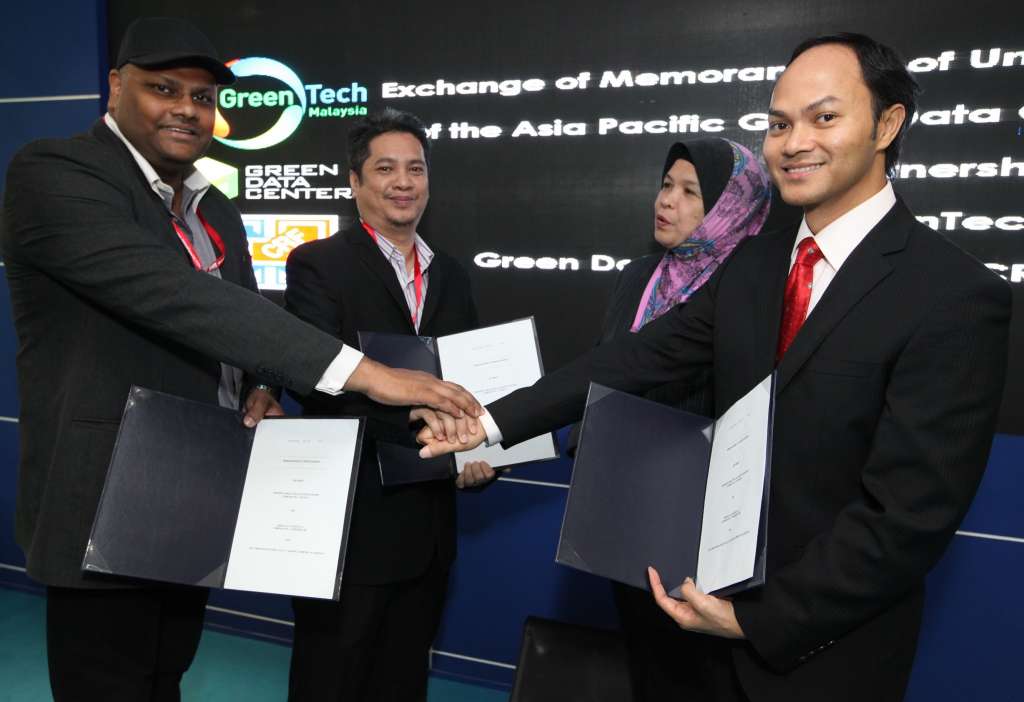 Speaking on the game-changing fluid submersion technology, Green Data Center LLP's Founder and Chief Executive Officer, Matthew Rajendrasaid, "With the increasing growth of data centers, their operational and environmental costs represent a serious consideration for major corporations. As such, our Eco2 product presents an economic and ecological opportunity for all parties to benefit and we are pleased to be working together with GreenTech Malaysia to drive the growth of this sector."
"Our Eco2 technology can effectively reduce the carbon footprint of data centers by 60% and cooling energy consumption by 90%. We are confident that our product will prove to be immensely successful, providing tremendous environmental and monetary benefits to all its users," he added.
Continuing on the focus of energy optimisation, GreenTech Malaysia affirmed its collaboration with Airestec Sdn Bhd, which will see the promotion of Airestec's bio and green products which eliminate biological contamination through the use of a pH7 (neutral), 100% biodegradable material to improve building energy efficiency by between 10% to 13% and significantly improve indoor air quality.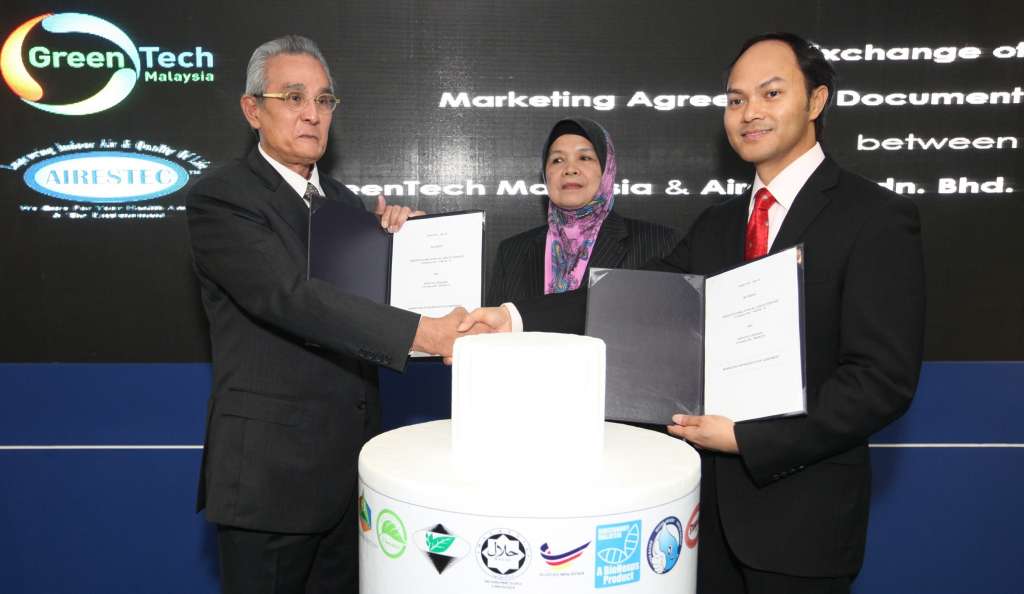 Airestec's patented Multi-Enzyme formula has been proven to effectively remove 99% of biological contamination while causing no damage to the existing equipment unlike traditional acid and alkali mixes. In recognition of its impressive green and eco qualities, the product has received MyHIJAU Mark and Eco-Label certification.