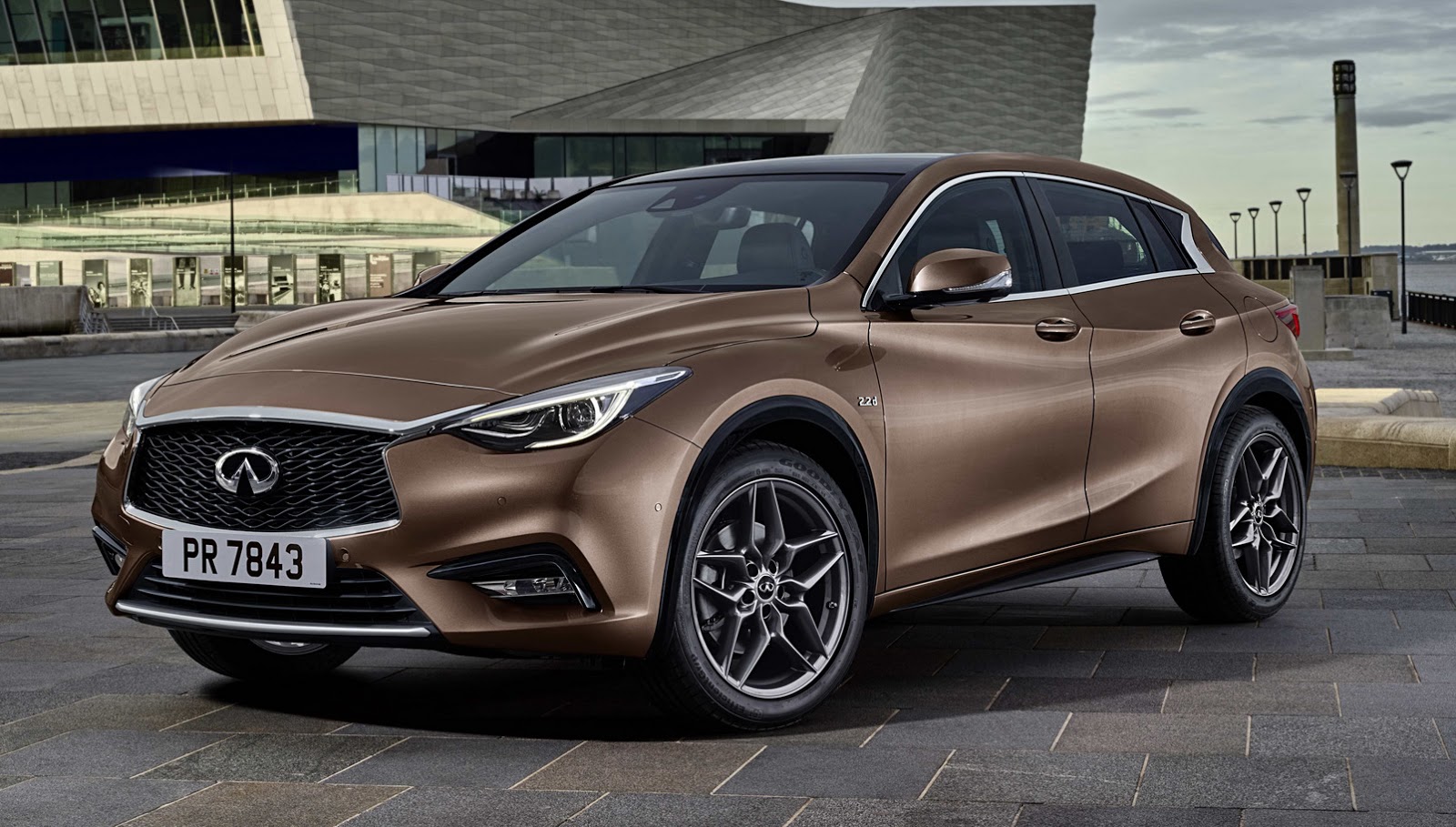 ADVERTISEMENT
Infiniti is set to debut its first ever premium active compact, called the Infiniti Q30, at the 2015 Frankfurt Motor Show later this month.

"Q30's sculpted exterior and asymmetric cabin design are unmistakably Infiniti," says President of Infiniti, Roland Krueger. "With the Q30, we are entering a new segment for Infiniti and broadening the offer to our customers. This vehicle is a vital part of our strategy to be a top tier global manufacturer of premium cars."
The interior is a mix of high quality materials, including Dinamica suede-like material from Italy. The material lines the roof and support pillars of the Q30 cabin.
Both the driver and passenger's seating position has been optimized to improve comfort and has an elevated hip-point, which provides "in-control sense" that bodes well with the Q30's sharp exterior dynamics.
The Infiniti Q30 will be officially unveiled at Infiniti's press conference in Frankfurt on September 15th.