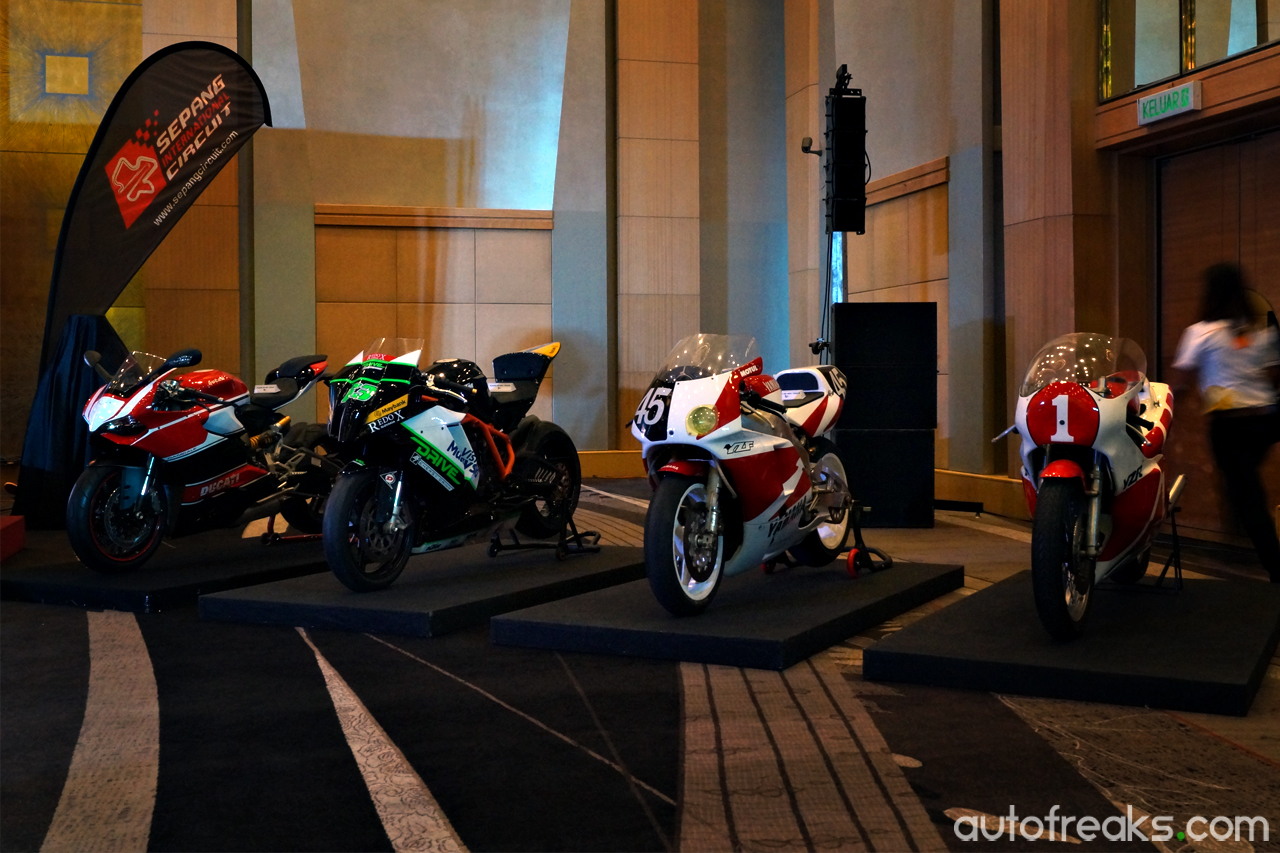 ADVERTISEMENT
Sepang International Circuit (SIC) has officially launched the 2015 Shell Malaysia Motorcycle Grand Prix (Malaysia MotoGP), which will be held from 23 to 25 October 2015. This also marks the 25th anniversary of the Malaysia MotoGP.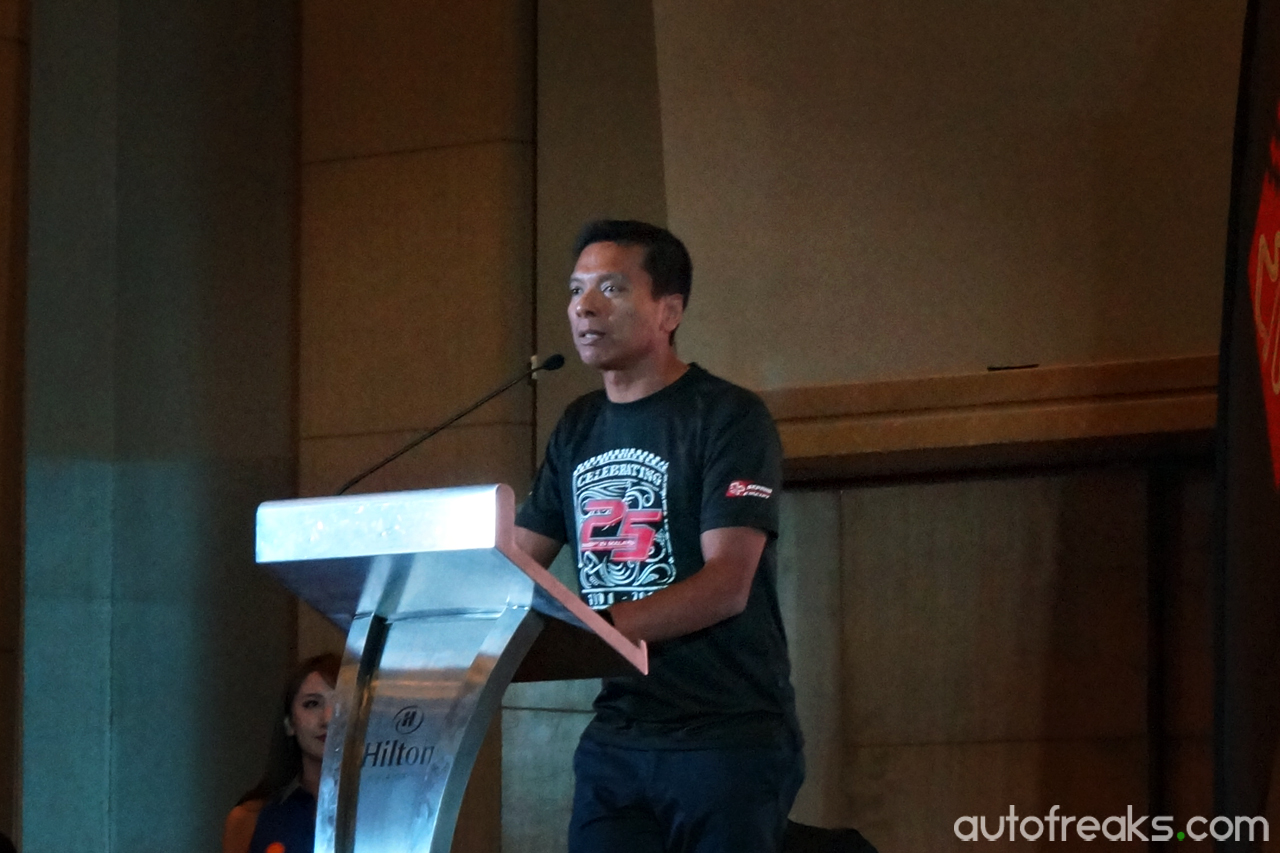 Dato' Razlan Razali, Chief Executive Officer of SIC said, "This is a very special year for the Malaysia MotoGP as it marks the 25th anniversary of the event, from 1991 at the Batu Tiga Circuit in Shah Alam to its move to Sepang International Circuit in 1999 till now. It was the first major international motorsports event to be held at the Sepang Circuit and is the longest running international motorsports event hosted in Malaysia."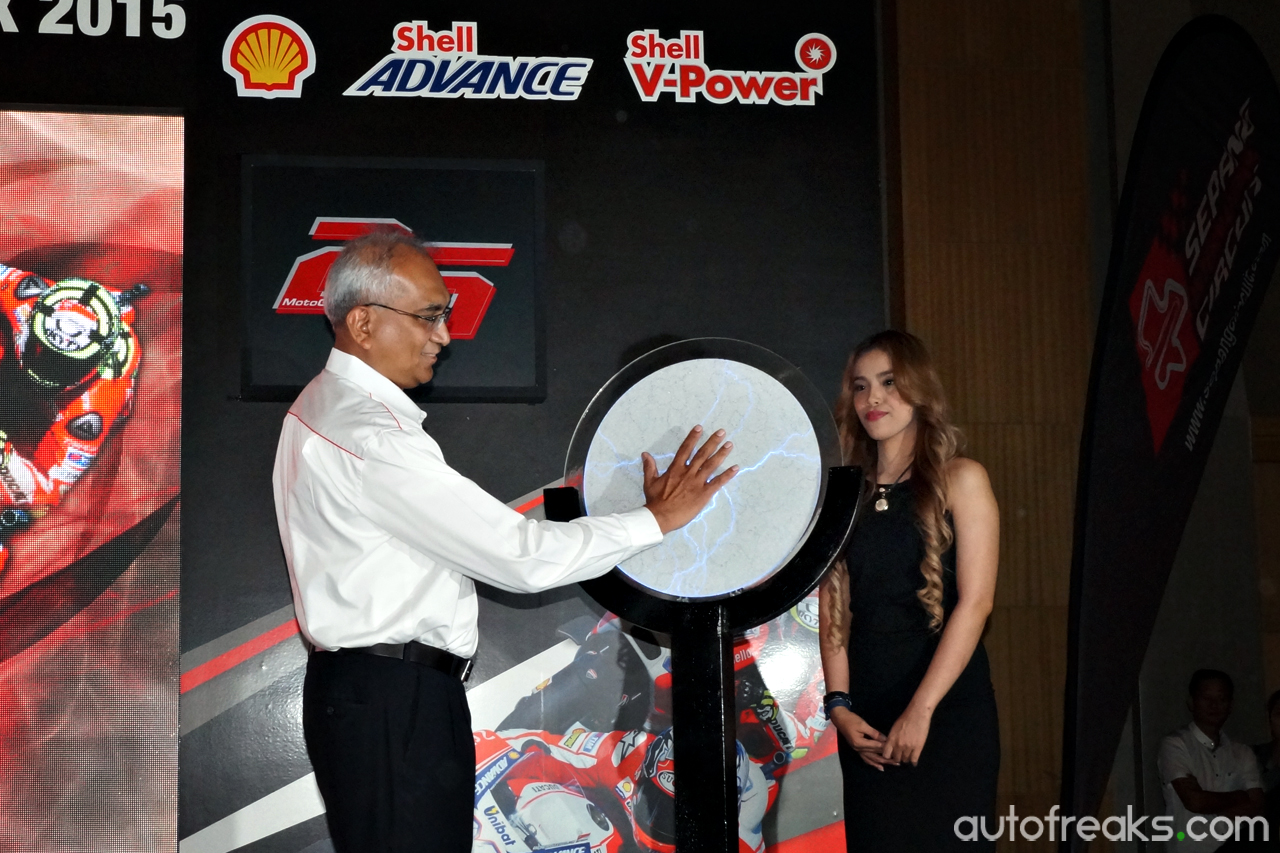 The Malaysia MotoGP is considered as the country's largest two-wheel motorsports event, and like the year before, will be featuring the Mega Moto Carnival. For this year's Mega Moto Carnival, there will be a total of 108 booths, an increase of 35% compared to 2014. Visitors can look forward to booths from Honda, Kawasaki, Suzuki, Ducati, Naza, Yamaha and SIC Racing team title sponsor Drive M7.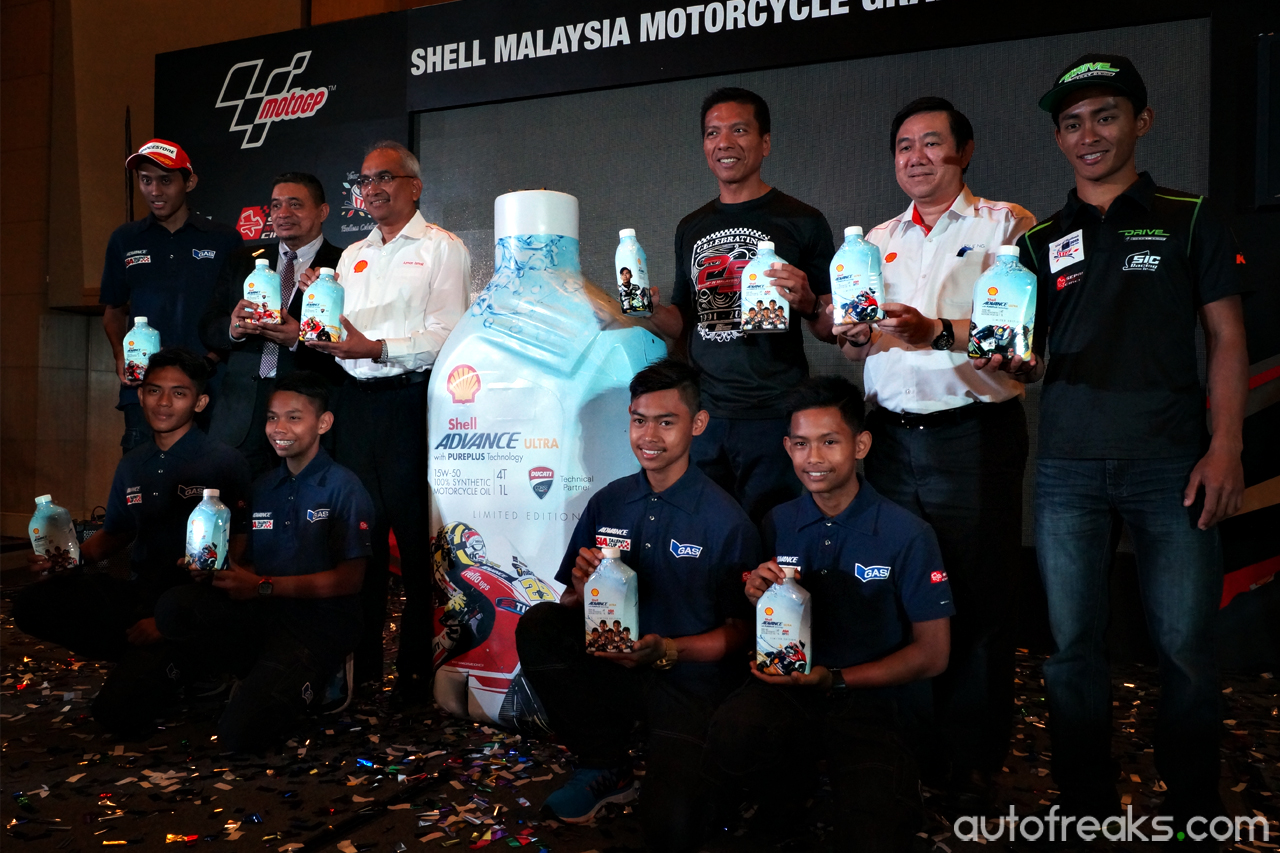 In conjunction with the MotoGP launch, Shell Malaysia also launched limited edition packs of its flagship motor oils, the Shell Advance Ultra with PurePlus Technology to celebrate the 2015 Shell Malaysia Motorcycle Grand Prix.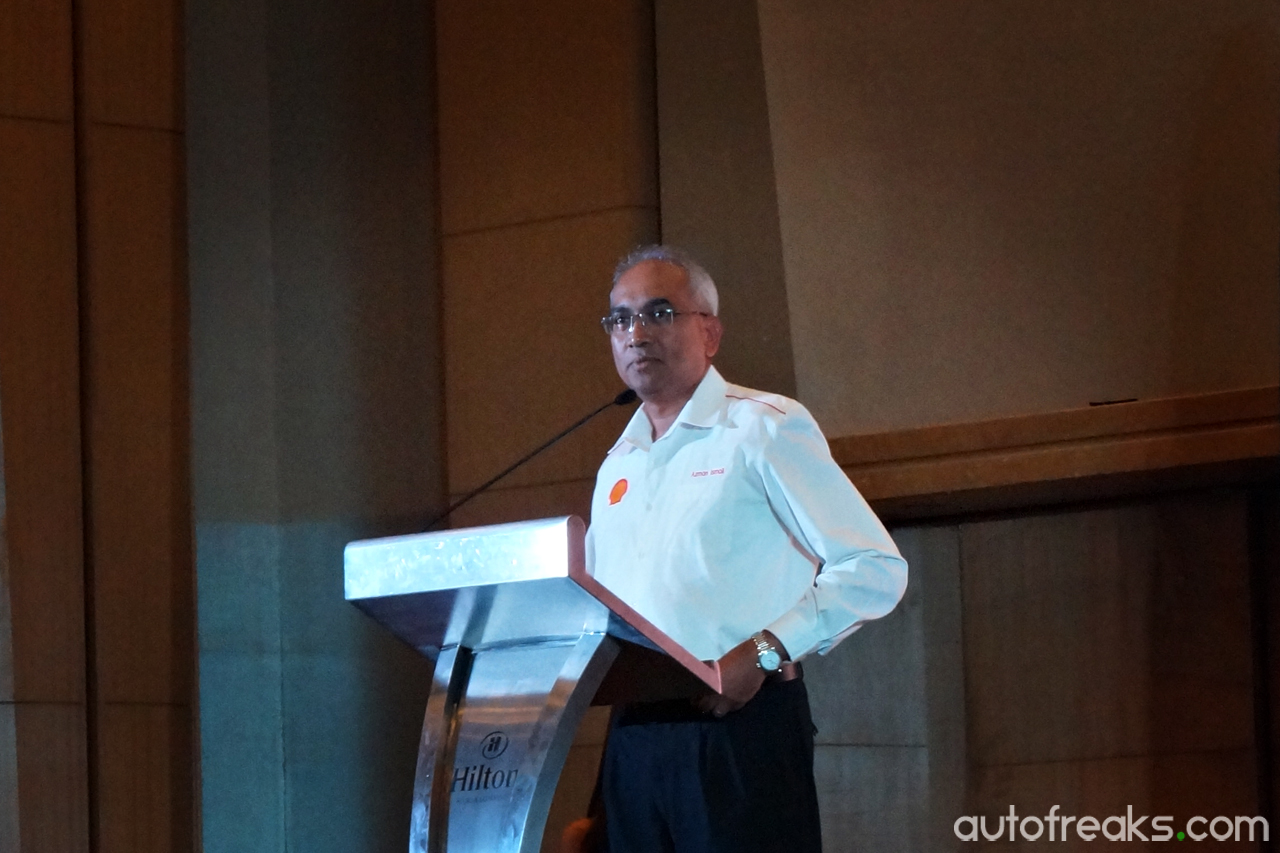 Azman Ismail, Managing Director of Shell Malaysia Trading Sdn Bhd said, "The Shell Advance Ultra 10W-40 pack features the Malaysian Shell Advance Asia Talent Cup riders and also the Malaysian Moto3 rider Zulfahmi Khairuddin while the 15W-50 pack features the Ducati Corse MotoGP team. We believe that these stunning collections, which celebrate Shell's long standing involvement in the world motorcycle racing, will be a hit with motorcyclists and also motorsport fans."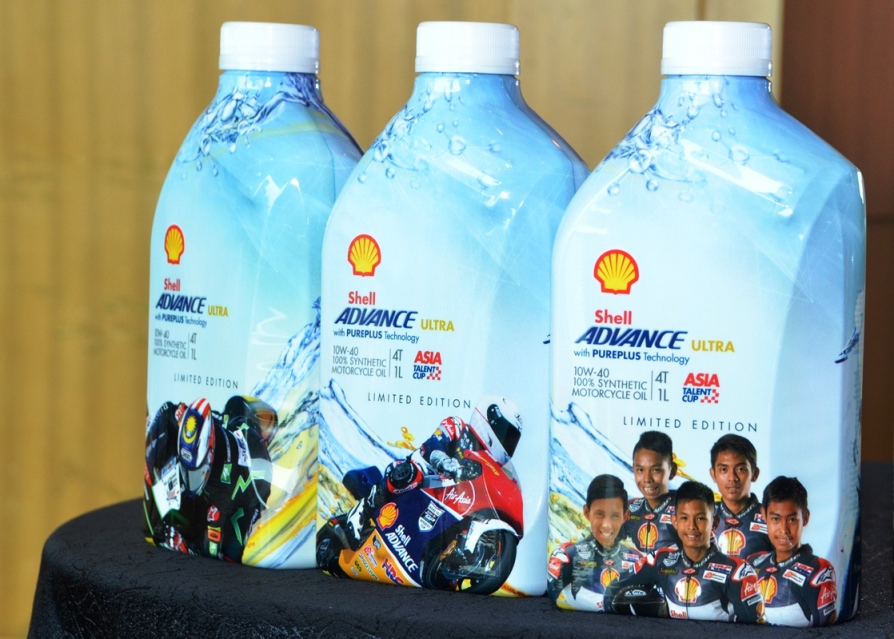 The limited edition packs are available only in fully-synthetic viscosities, namely 10W40 and 15W50, both retailing at RM68.30 for a one-litre pack. Customers can purchase these motor oils at selected workshops, retail stations and via SIC's website when purchasing ticket packages.
Shell Malaysia MotoGP launch photo gallery