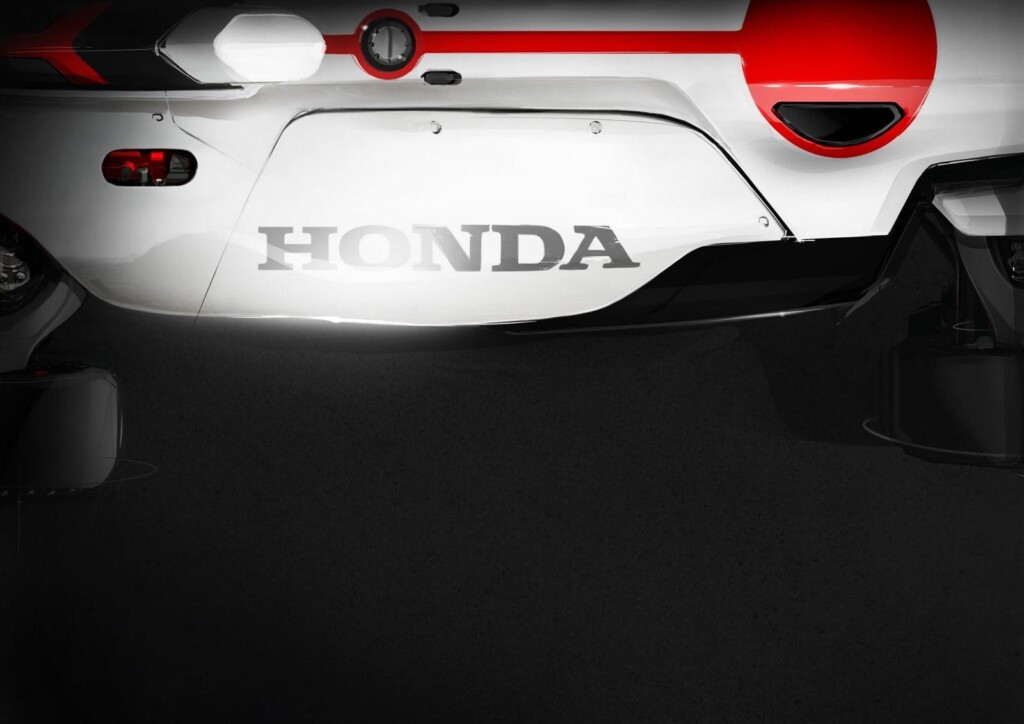 ADVERTISEMENT
At the 2015 Frankfurt Motor Show, Honda will introduce an exciting new concept called the 'Honda Project 2&4'. Created by the winner of the global design competition run by Honda between its global design studios, Honda Project 2&4 represents the company's drive to inspire and reward creative thinking.
According to the automaker, Honda Project 2&4 was designed together by Honda's motorcycle design centre in Asaka and by Honda's automobile design centre in Wako, Japan.
The concept is said to have a "cabin-less structure" and at the same time "providing the freedom of a motorcycle and the manoeuvrability of a car". On top that, Honda Project 2&4 is powered by the RC213V motorcycle engine from the MotoGP series, modified for public road use. So does that mean that the driver is actually a rider? We just have to wait until the motor show kicks off next month to find out more info about this exciting new concept.
Besides the Honda Project 2&4, Honda will also use the event will showcase the new Jazz and HR-V for the European market.  They will also show a facelifted CR-V, Civic, Civic Tourer, and Civic Type R. In addition, the Japanese automaker will also bring the UNI-CUB β personal mobility device for the first time to Germany.