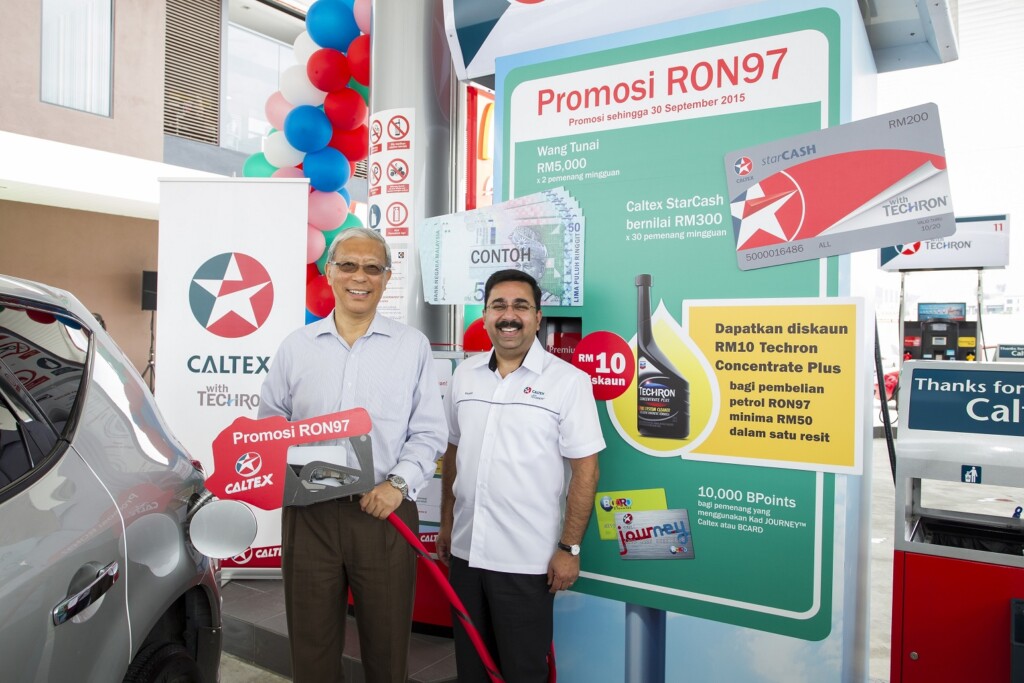 Chevron Malaysia Limited (Chevron), which carries the retail brand Caltex has announced its exciting new RON97 Promotion at all Caltex Stations nationwide.
ADVERTISEMENT
The promotion is for a 6-week period and aims to reward customers nationwide – more than 190 lucky customers will stand a chance to walk home with a share of over RM110,000 worth of prizes.
Two grand prize winners will be drawn weekly, each walking away with RM5,000 in cash while 30 winners will walk away weekly with Star Cash worth RM300. For JOURNEY Card and BCARD winners, each will be rewarded with an additional 10,000 BPoints when they transact using their BCARD.
"The RON97 Promotion serves as an opportunity for our customers to save on fuel expenses and for us to also reward our loyal and new customers who use our premium fuel," said Chevron Malaysia's Country Chairman, Shahid Ahmed.
Shahid added, "Our customers are the corner stone of our business and we are all about providing the best fuel for your everyday drive. With Caltex Premium 97 with Techron, you are giving your car's engine fuel that provides optimal and longer-lasting performance."

In addition to the RON97 Promotion, Caltex is also offering its Caltex Premium 97 customers a RM10 discount on Techron Concentrate Plus when you pump a minimum of RM50 worth of RON97 in a single receipt. Techron Concentrate Plus is designed to help restore your engine and can help remove harmful deposits from fuel injectors, intake valves and combustion chambers.
To participate, purchase a minimum of RM50 worth of Caltex Premium 97 at any Caltex stations nationwide to stand a chance to win weekly cash and prizes.
The RON97 Promotion kicked-off on 16 August, 2015 and will take place over a period of 6 weeks before ending on 30 September, 2015.
For more information on the RON97 Promotion, visit www.caltex.com.my.