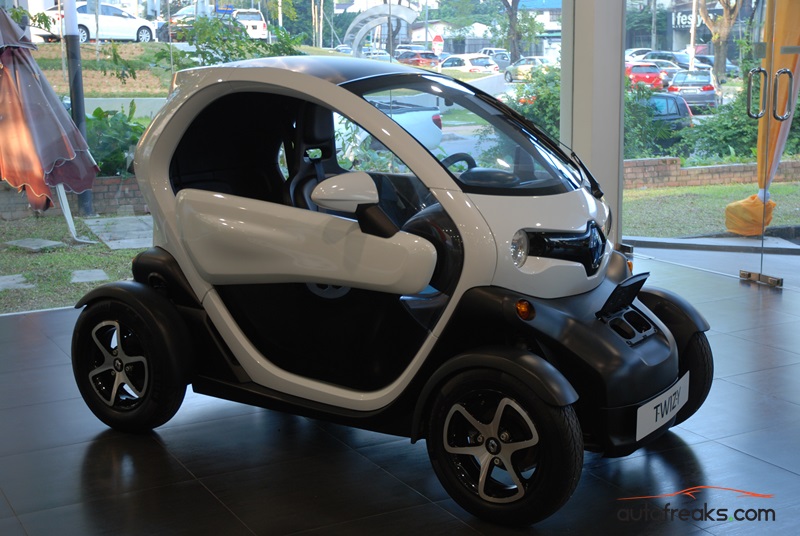 ADVERTISEMENT
TC Euro Cars, the sole franchise holder for Renault vehicles in Malaysia, has announced the retail availability of Renault's all-electric Twizy car.
A highly drivable car, uniquely easy to use, with zero emissions and zero pollution, the Renault Twizy is particularly well-suited to new forms of urban mobility and business use such as car sharing, fleet, tourism or private use, new urban development products and even last-mile deliveries.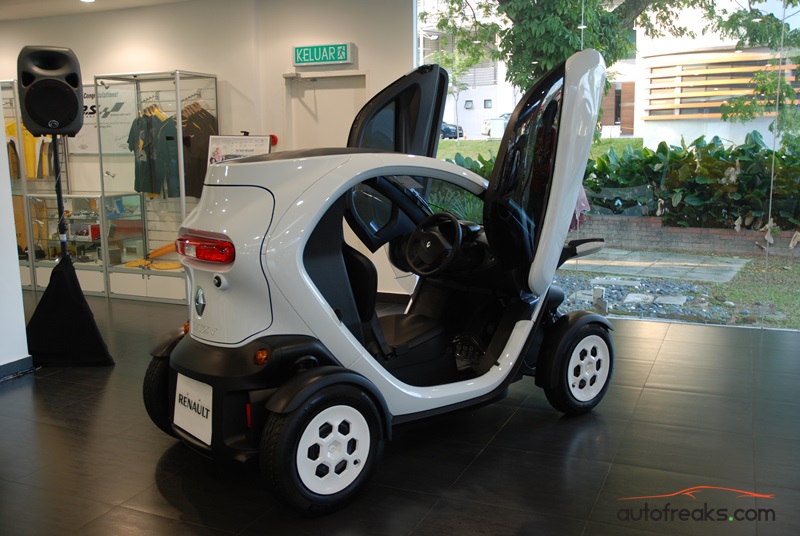 Renault Twizy's dimensions are barely bigger than those of a three-wheel scooter, at just 2.34 metres in length and 1.23 metres wide. With a kerb weight of just 450kg, the Twizy is at least half the weight of a normal car.
Compact, yet nippy thanks to its electric motor and direct steering, it is much more agile than conventional cars and is even more fun to drive. The electric motor delivers a maximum peak power and torque of 17hp and 57Nm respectively enabling the Twizy to achieve a maximum speed of 80km/h. Renault Twizy is the only four-wheeler that can park at right angles to the pavement. If you stretch your arms out wide, that's roughly the length of the space you need!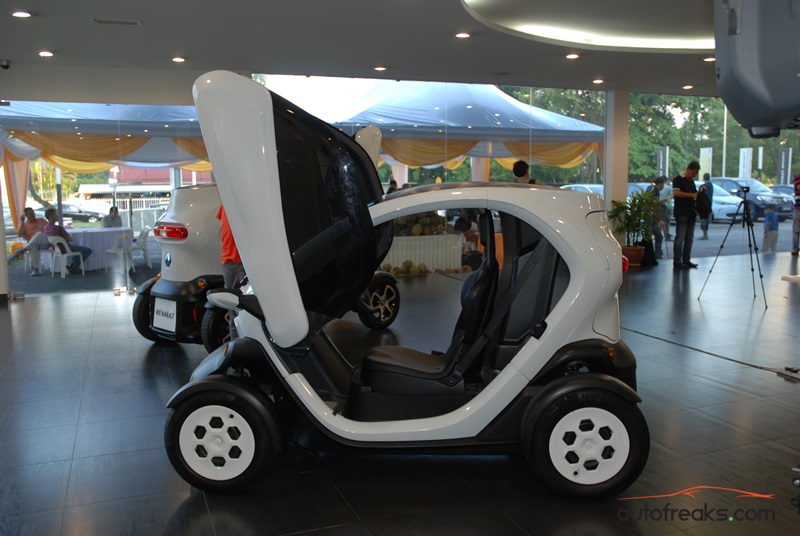 Renault Twizy's road-handling is both playful and reassuring, with its four wheels and their disc brakes.
In terms of safety, the Twizy offers features worthy of a conventional vehicle. Firm suspension tuning ensures stability, safety and security. Additional passive safety features include a protective cabin, four-point seat belt (for the driver) and a driver airbag. For Urban trim, a three-point seat belt at the rear is also present.
The 6.1kWh lithium-ion battery is located under the front seat. At the front end of the Renault Twizy is a flap which conceals the charging cable. The latter simply needs to be connected to any 230V/240V outlet, with a complete charge taking only three-and-a-half hours; it is as simple as charging your smartphone via any three-point socket available in your house. With a range of 100km, the Twizy can be driven all over town, around your neighborhood area or at the golf course!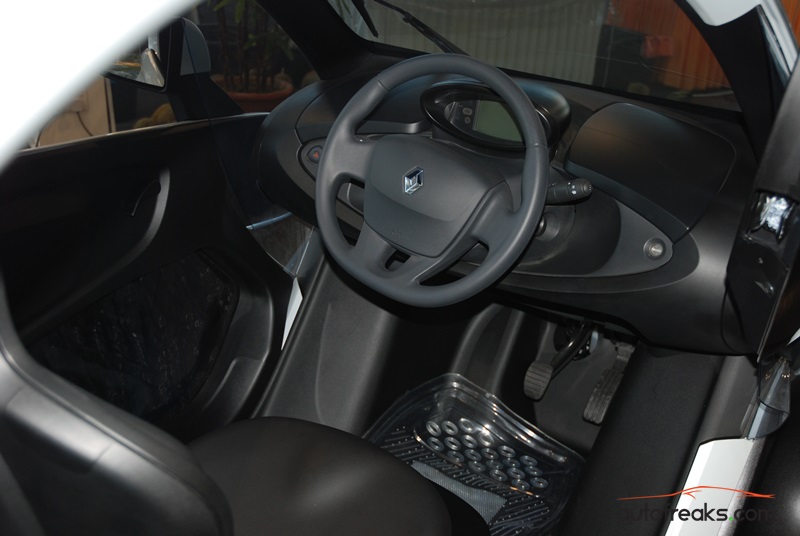 The Renault Twizy will be available in two trims, Urban and Cargo, throughout the Renault sales network. The Urban trim comes with a passenger seat at the back, while the Cargo variant offers a watertight boot with a capacity of 180 litres, accessible via a rear door that opens to 90 degrees.
The Urban trim is priced at RM71,888, while the Cargo variant will set you back at RM73,888. Both are on-the-road prices inclusive of GST without insurance for private individual registration.
Just like all Renault passenger cars, service intervals for the Twizy are 10,000km or 6 months, whichever comes first. The Twizy also comes with a two-year or 50,000km manufacturer's warranty for the base vehicle, and, a three-year or 50,000km manufacturer's warranty for both the traction battery and electrical drivetrain.