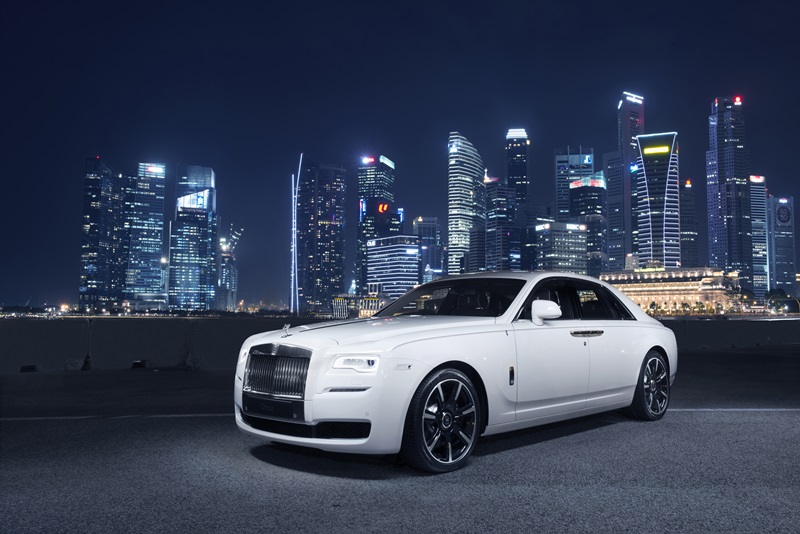 ADVERTISEMENT
Rolls-Royce has recently unveiled a very special edition Ghost Series II called the SG50, created to celebrate the 50th anniversary of Singapore's independence. Apparently, it is the first time in history anywhere in the world Rolls-Royce has commissioned a car to commemorate the anniversary of a country.
According to Mr Paul Harris, Asia-Pacific Regional Director of Rolls-Royce Motor Cars, "I am proud that yet another fine example of authentic luxury has been created by the Bespoke team at the Home of Rolls-Royce in Goodwood, England. This SG50 Ghost Series II, a unique celebratory Rolls-Royce, will sit as a timeless masterpiece in a client's care to reflect on this significant milestone."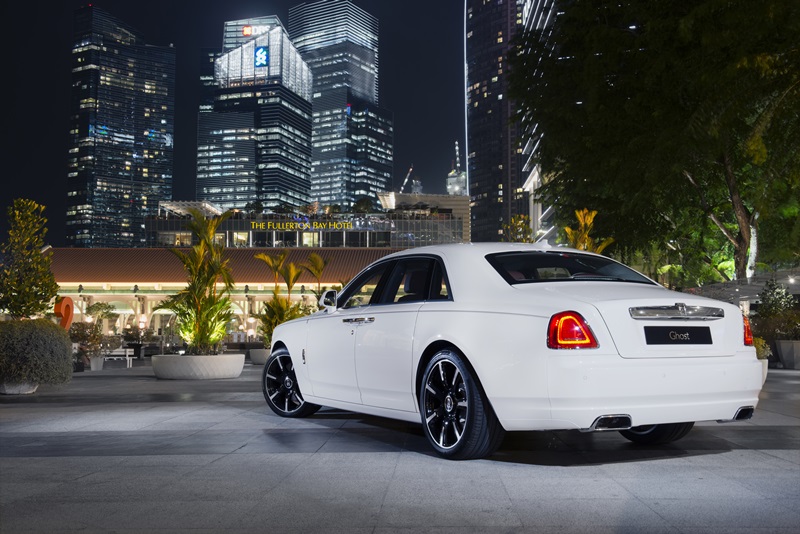 Produced at the Home of Rolls-Royce in Goodwood, south of England, the special edition "SG50 Ghost Series II" features a bespoke white exterior with a contrasting red coachline to represent the colours of the Singapore flag. According to Rolls Royce, it took them 7 days to finish the paint job, during which 5 layers were applied to the Ghost's body.
The coach line also incorporated a Merlion motif (the city state's national half-fish and half-lion icon) which is painstakingly hand-painted with a squirrel-hair brush. Further, 21-inch seven spoke, forged and part polished alloy wheels add a hint of dynamism to the car's profile.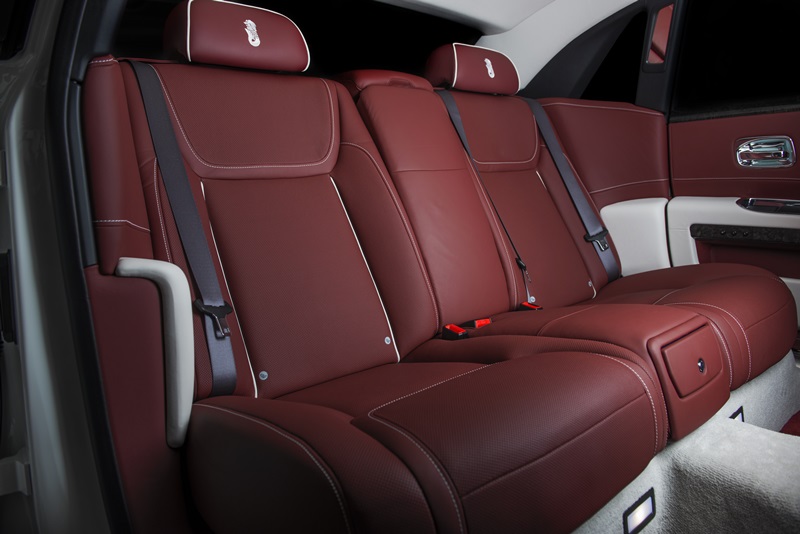 Just like the exterior, the cabin features the contrast of red and white colours to give a discerning nod to Singapore's national colours. Beyond that, the iconic Merlion logo has been stitched to each of the 4 headrests in the car.
When the doors are opened, passengers would be greeted by a highly detailed treadplate featuring Singapore's skyline, designed by the Goodwood Bespoke Design studio. The drawing was done digitally and it was then laser engraved onto the stainless steel tread plate, completed with the words "Hand Built in Goodwood, England for Singapore's 50th Anniversary".