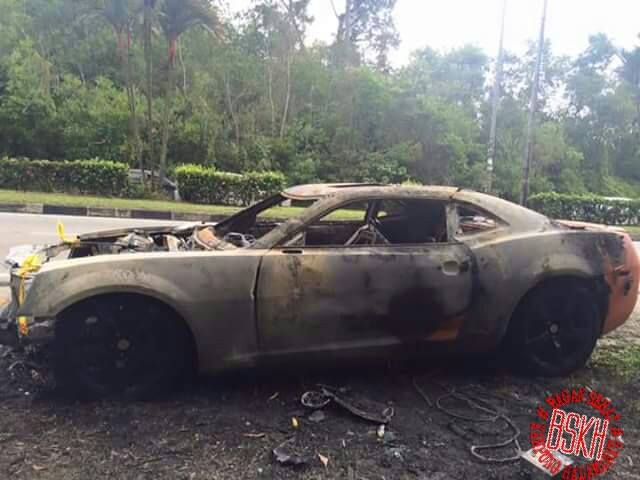 ADVERTISEMENT
Fans of the Chevrolet Camaro look away now, as these photos of a burnt Camaro is bound to cause discomfort, sadness even.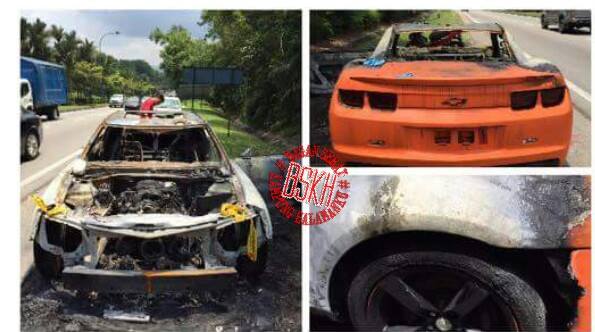 Not much details are known as yet, but according to Daily Traffic Reports's Facebook page, the police report was lodged earlier today, and the car was found along Jalan Pontian, heading towards Johor Bahru, just before the exit to Taman Universiti. Fate of the driver remains unknown.
From the photos, it appears that the fire started from the engine bay, and spread to almost three-quarters of the iconic American muscle. The only section of the Camaro that remains relatively intact is the rear end.
If you guys have any info, do let us know on the comments below.
Photo credit: Daily Traffic Reports Facebook page