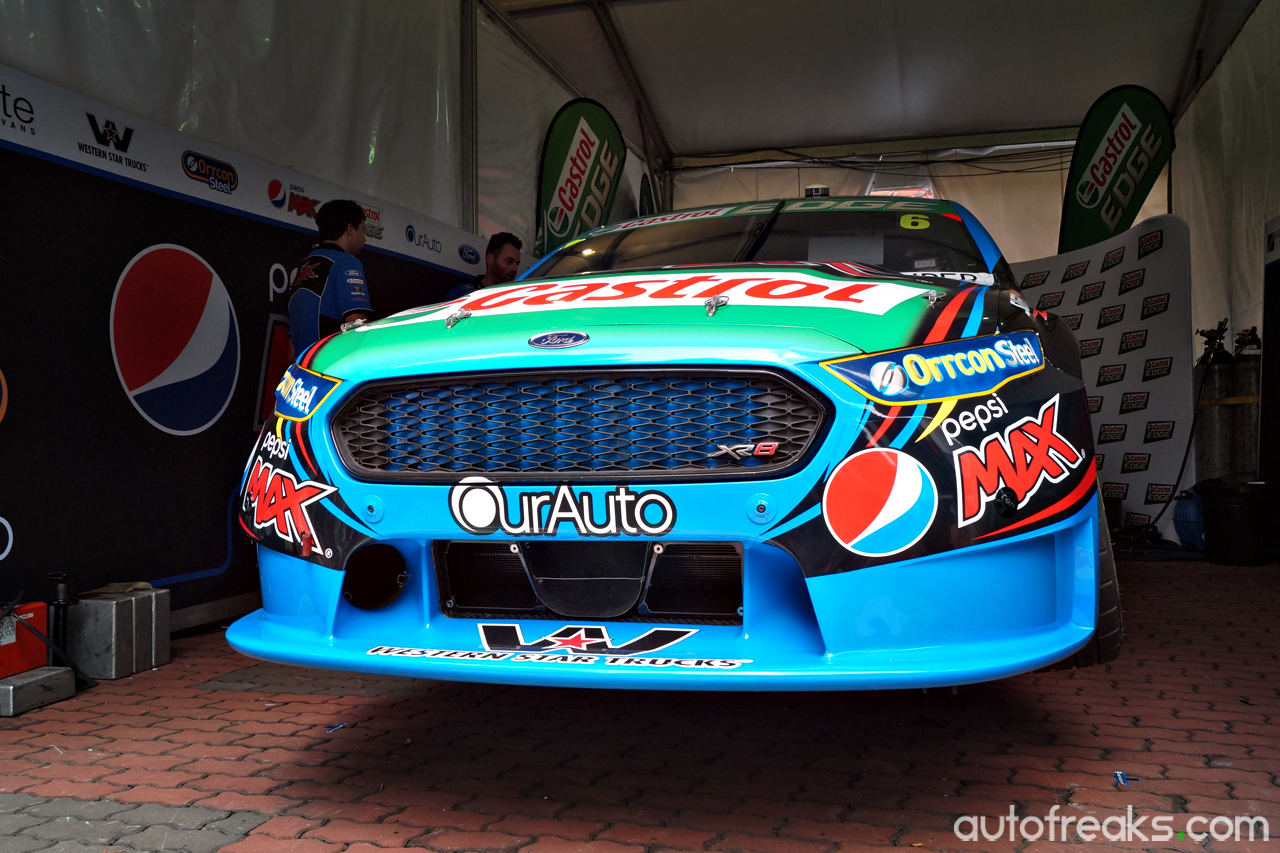 ADVERTISEMENT
One of the five competitors in last weekend's V8 Supercars, ProDrive Racing Australia brought along their V8-powered Ford Falcon FG X, decked out in bright Pepsi Max livery. We were lucky to secure a quick interview with Peter Trevaskis, marketing manager of ProDrive Racing Australia.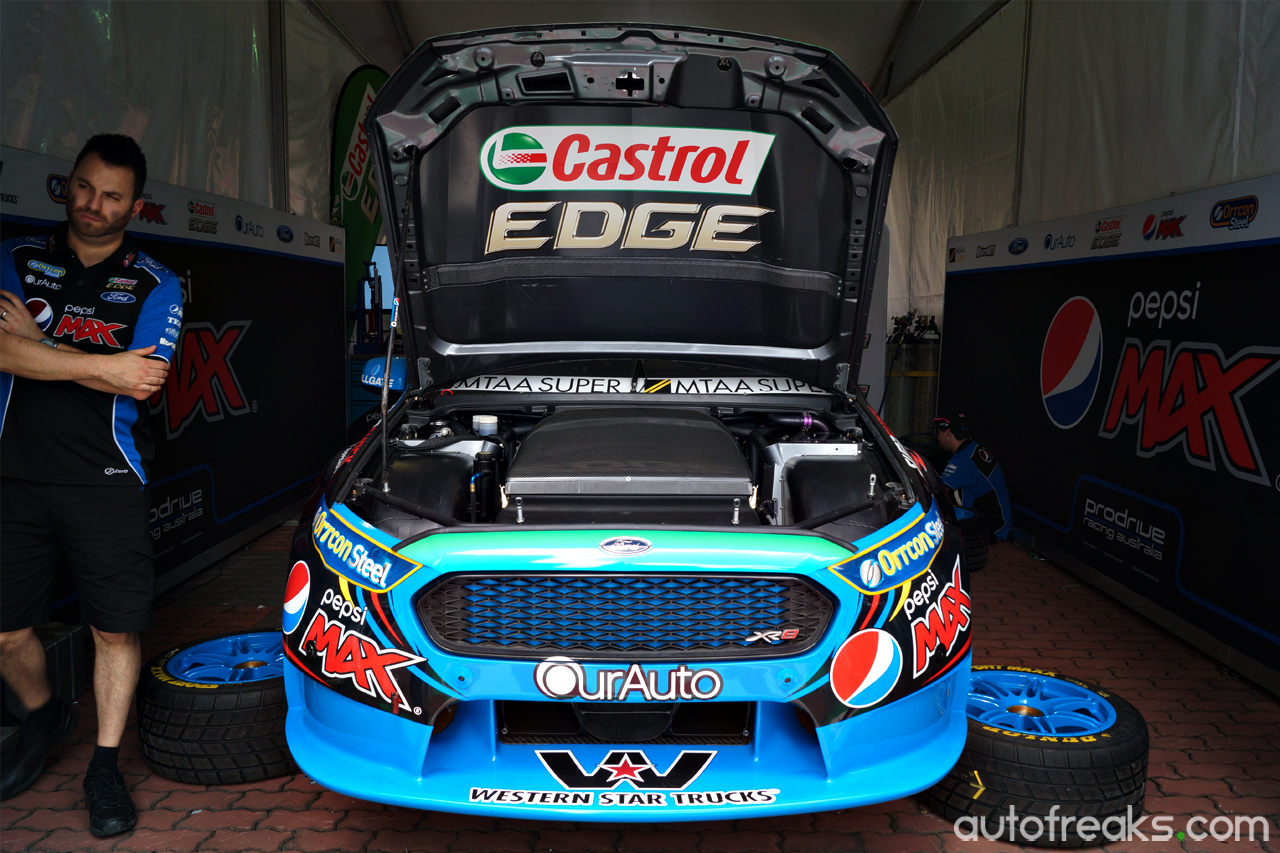 According to Peter, the Ford Falcon FG X you see here is built from the ground up, not converted from a street car. A total of 70 meters of steel tubing was used in the construction of the Falcon, including the roll cages and space frame chassis. Despite looking like a street car, all the body panels are fabricated by ProDrive Racing Australia; only the lights and emblems come from the factory. The end result is a racing car that is wider and marginally shorter than the street car, yet looks very similar to each other. To build one car, the team of 65 people needs to invest a total of 600 hours.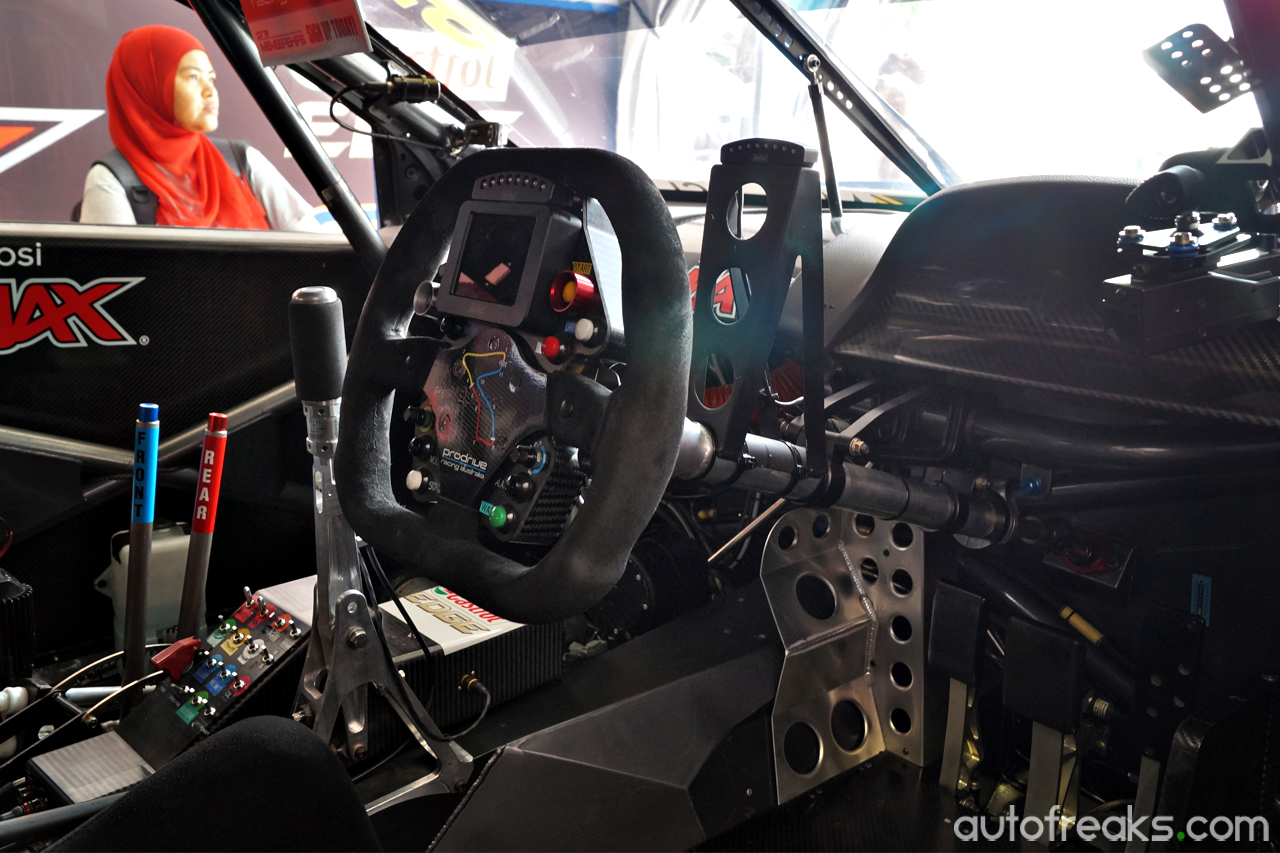 Powering the Ford is a 5.0-litre naturally-aspirated push-rod V8 that pushes out roughly 640 hp through a Albins ST6 6-speed sequential to the rear wheels. Each engine is worth roughly $120,000 Australia Dollars and gets rebuilt after 2,000 km of racing duties, with a small service in between. The MoTeC engine management system is a category-controlled unit. Standstill to 100 km/h takes just 3.5 seconds. With enough road, the Ford can hot 300 km/h, while average speed is between 250 to 260 km/h.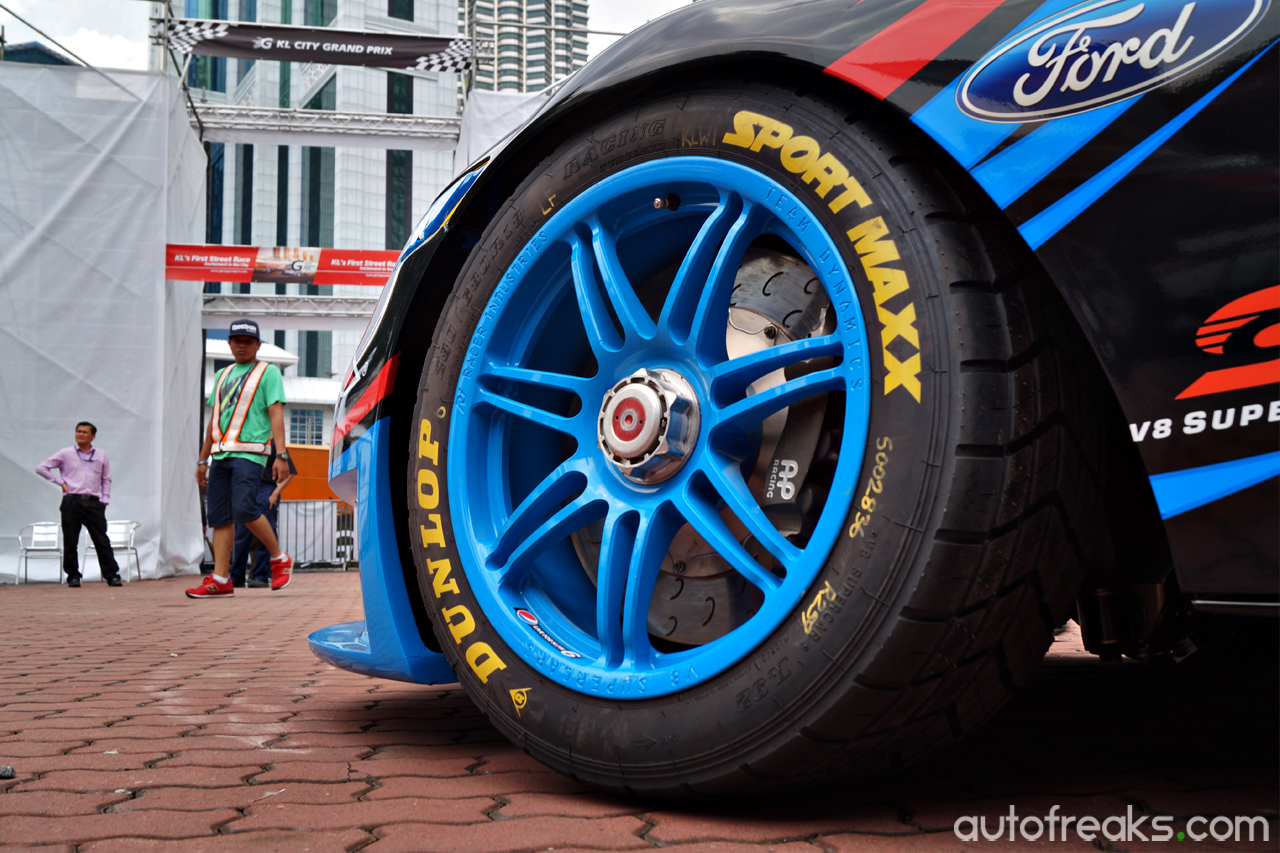 In order to keep running costs down, certain bits are shared across the teams. Stuff like the suspension, brakes (including pedal box, brake callipers, brake rotors), fuel tank, gearbox, wheels, Dunlop racing tyres, engine management system and seats are common across the teams. The minimum weight of the race car has to be 1,400 kg, without the driver.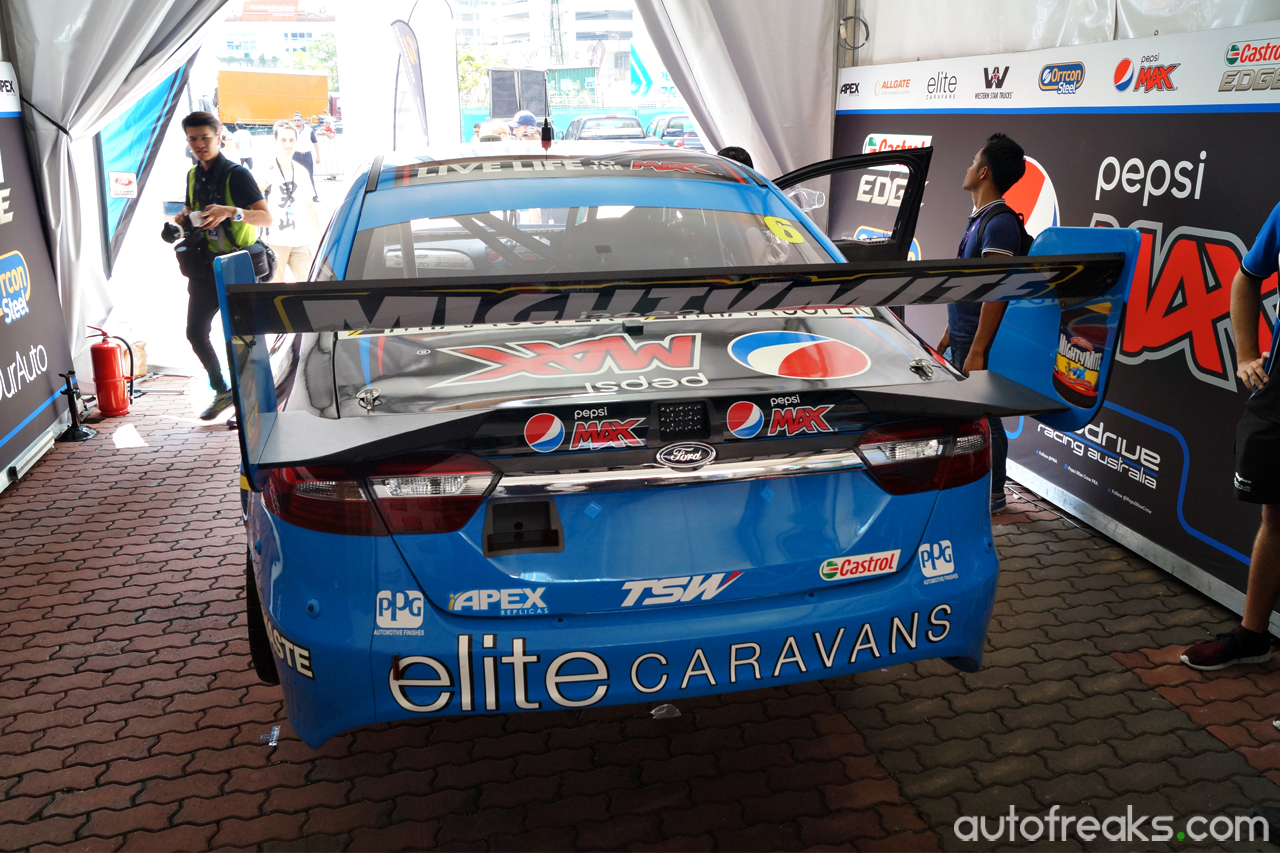 Downforce wise, the cars racing in the V8 Supercars series doesn't produce as much downforce compared to, say, a DTM racing car. Despite that, cars in the V8 Supercars series does feature a large rear wing, and relies more on mechanical grip. ProDrive Racing Australia has tuned their damper and suspension set up. Like the controlled hardware, downforce is also regulated across the teams.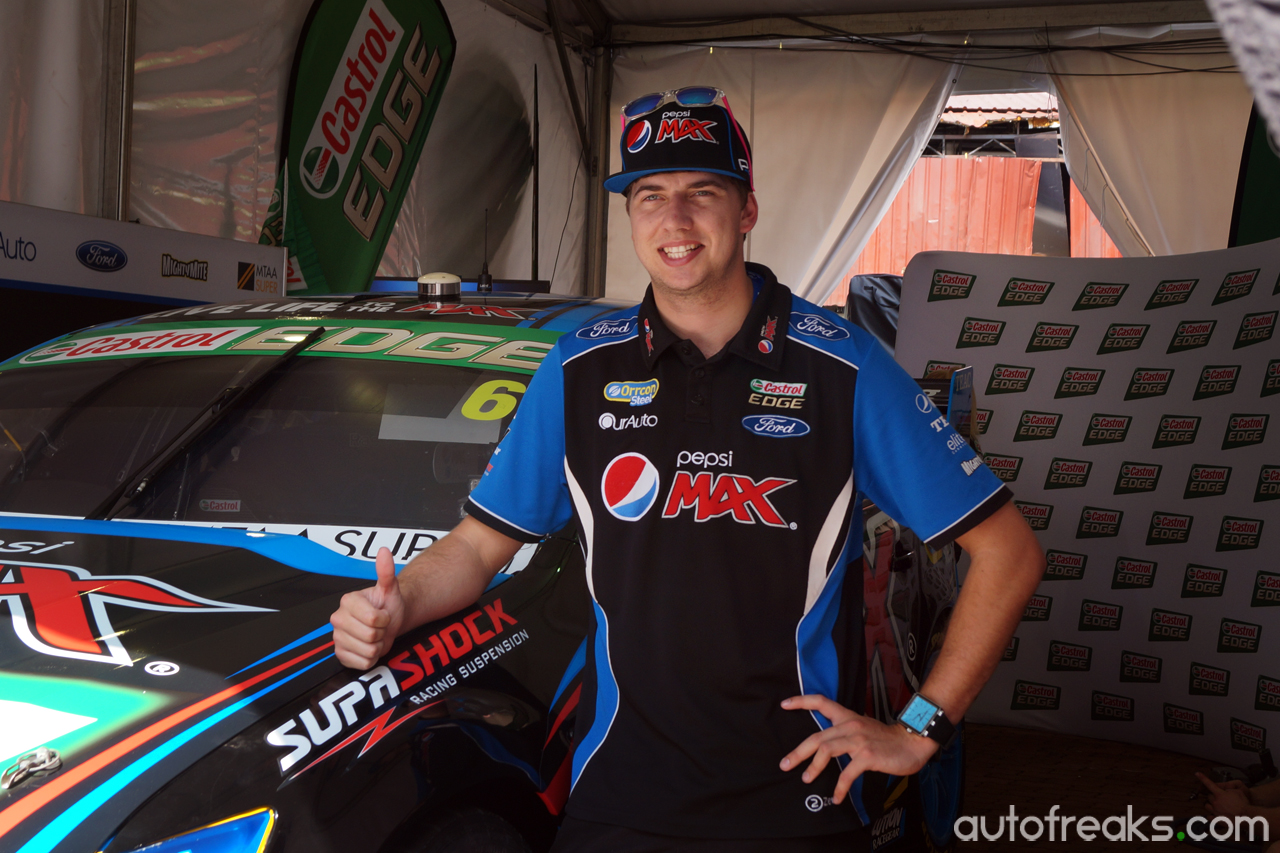 With only 5 cars blaring down the streets of Kuala Lumpur, one can imagine how spectacular the race would be with the full grid of 25 cars competing for the podium position. We certainly can't wait for the full grid to arrive next year!
ProDrive Racing Australia photo gallery