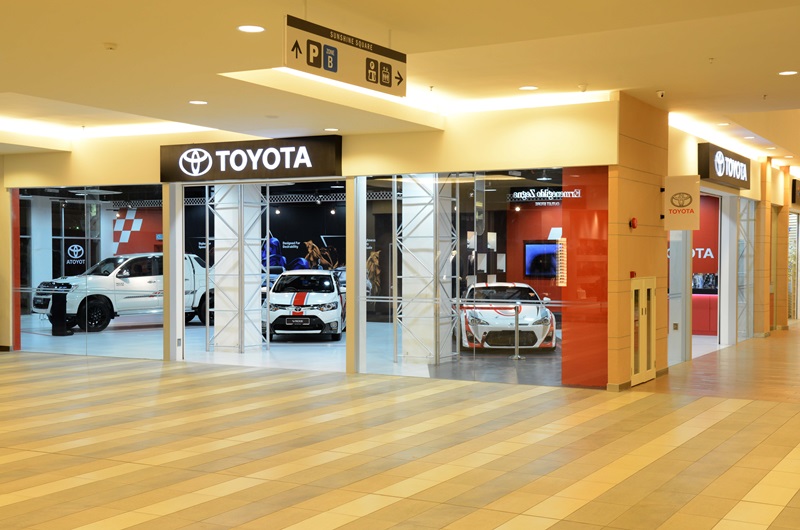 ADVERTISEMENT
Following the official opening of the Mitsui Outlet Park in Sepang, one of the largest outlet malls in Southeast Asia, UMW Toyota Motor has opened the doors to its one-of-a-kind store showcasing its latest Toyota models.
According to the automaker, this 'store in a mall' concept represents a 'new initiative by the company to better engage with customers through blending into the everyday lives of people. It promotes brand interaction with customers on a more emotional level, in a relaxed, upmarket environment.'
The retail store setup also allows Toyota to develop new sales prospects in ways which were not possible with a showroom-only setup. In keeping with the store's 'Garage & Motorsports' theme, the store also offers TRD merchandise items for sale.
Apart from exhibiting the latest Toyota Vios and Hilux models, for a limited period only, shoppers at the outlet have a chance to view a racing Toyota 86 model which will also be part of the exhibit. The race-tuned 86 is the same car that is competing in the Malaysia Championship Series 2015, as well as last year's Merdeka Endurance Race.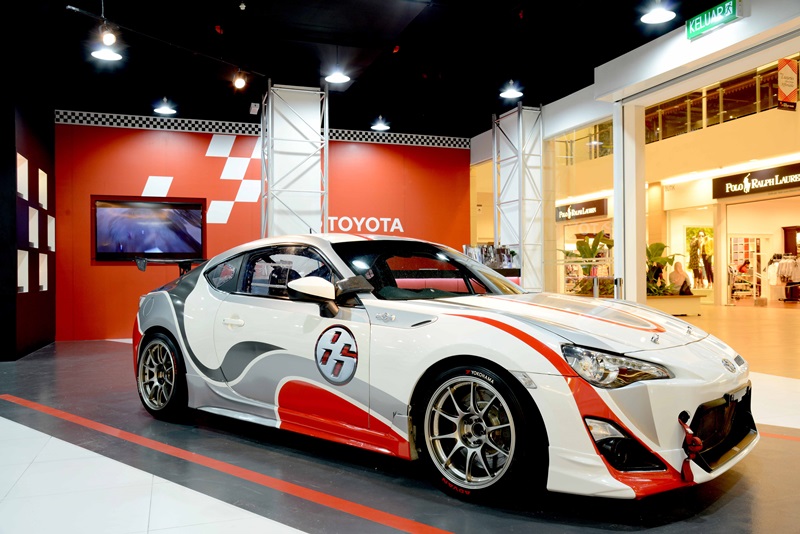 Speaking at the opening of the Toyota store at the Mitsui Outlet Park KLIA Sepang, Datuk Ismet Suki, President of UMW Toyota Motor said, "We congratulate Mitsui Outlet Park on the opening of their first outlet mall in Malaysia. Like Toyota, Mitsui Fudosan is a leader in its field and shares the same core values of striving to meet the needs of our customers."
He also said, "Our presence in one of Southeast Asia's largest outlet malls represents a new approach to better engage with our customers as we strive to maintain our No.1 position in the J.D Power Sales Satisfaction Index."
Mitsui Outlet Park KLIA Sepang is a joint venture between Malaysia Airports Holdings and Japan's leading outlet mall operator Mitsui Fudosan. The store operates on the factory outlet store concept and offers many genuine upper-middle and high-end branded goods at very low prices. It had its soft-opening earlier in June, before it was officially opened on 29th July 2015.