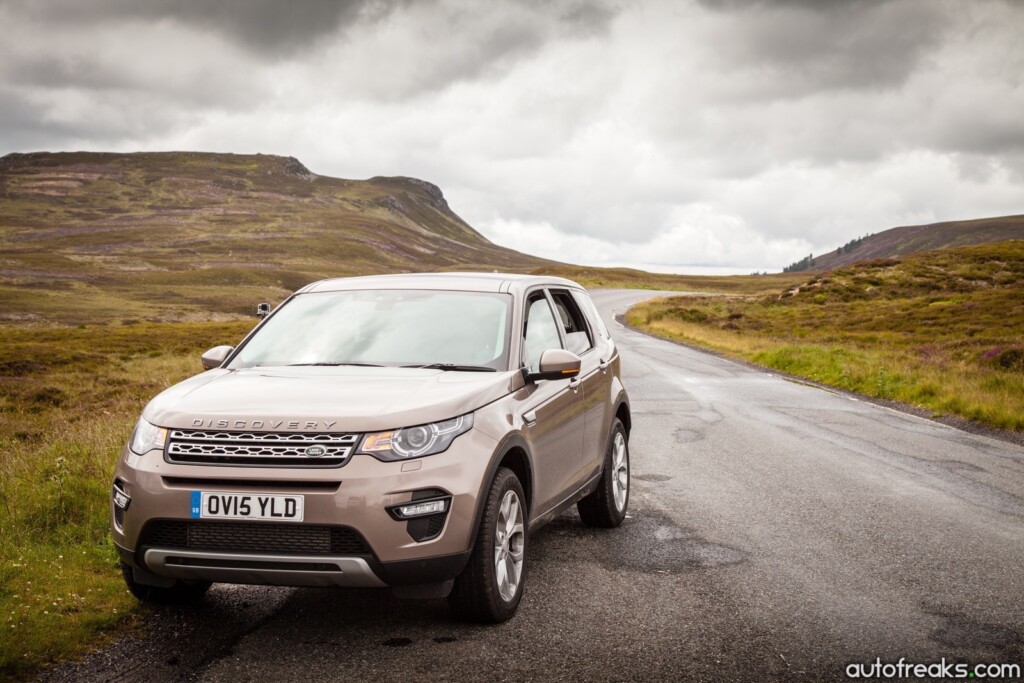 ADVERTISEMENT
So what would you do if you were given a chance to drive a Land Rover across the whole of Scotland over 8 days? Say "yes" of course! And that was what I did with the Land Rover Discovery Sport.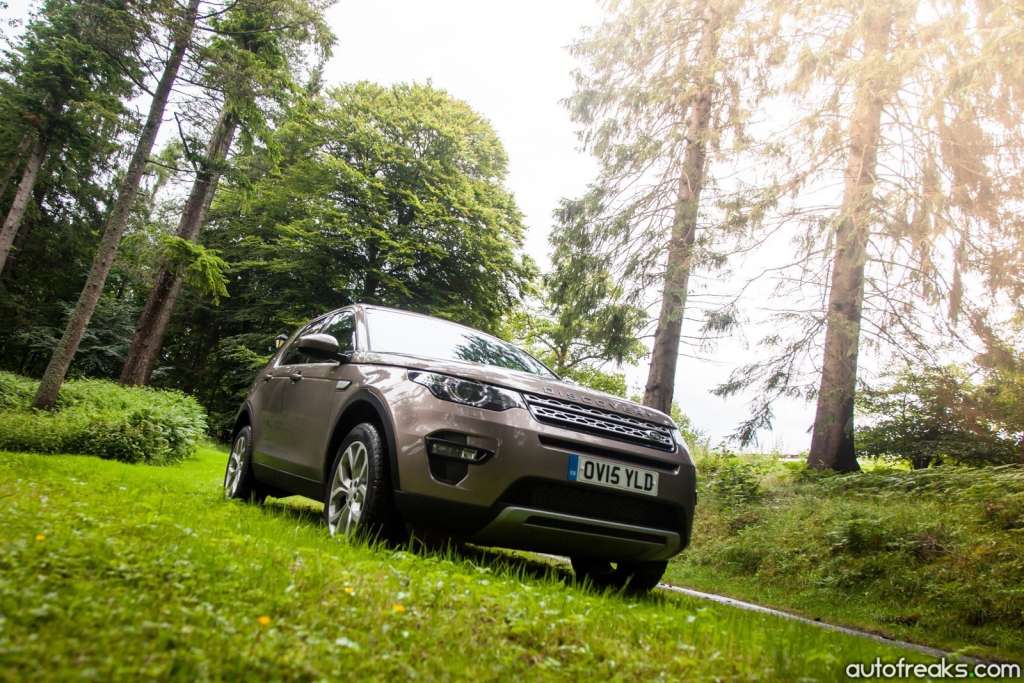 Now I have been brainwashed with the capabilities of the Land Rover. They are masters of off-road terrain and every time I am in Cameron Highlands, I am usually surrounded by these vehicles. Is the new Discovery Sport any different?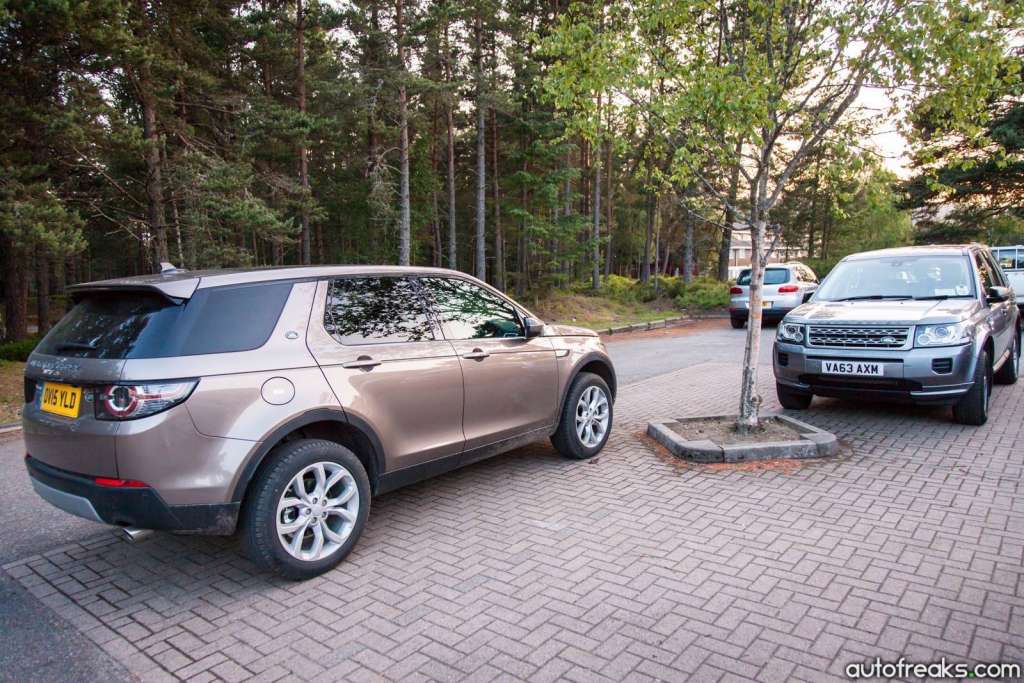 The Discovery Sport replaces the outgoing Freelander 2 and thank goodness for that. Say goodbye to straight lines as the new Discovery Sport takes design cues from the Range Rover Evoque. They both share the same platform but of course the Discovery Sport has a raised rear end and raised suspension. In short it is longer than the Evoque but slightly smaller overall compared to the Audi Q5 and BMW X3. Interestingly, the Discovery Sport was designed by Gerry McGovern, the same designer who designed the Freelander as well.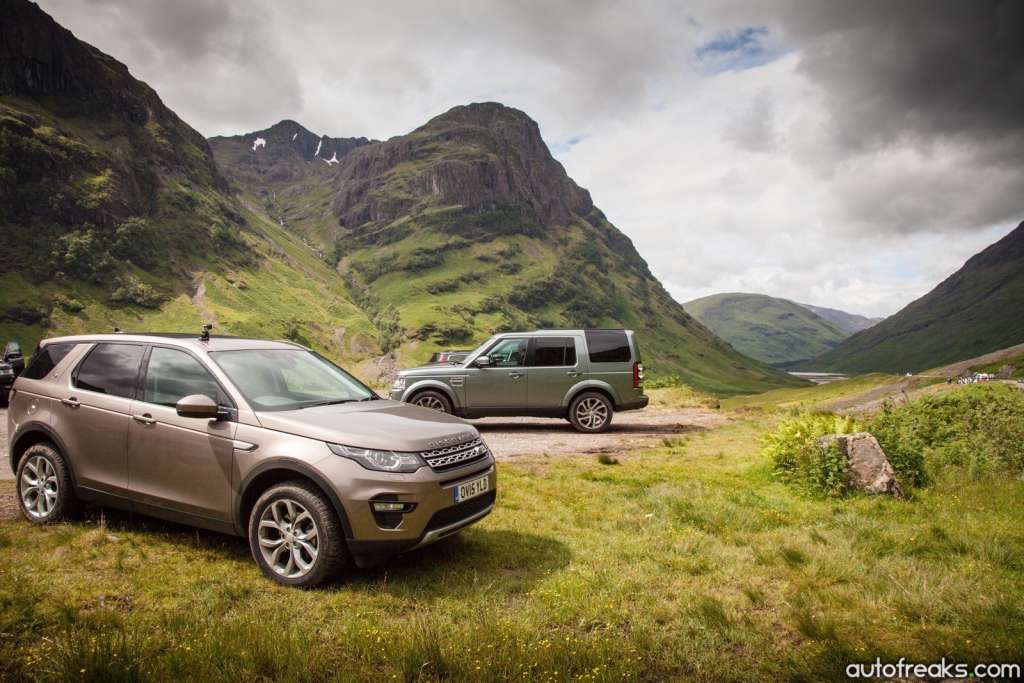 As I drove through various types of roads with 3 passengers and a full load of luggage, the car did struggle at times when it comes to over taking. Why is that? Let's look at the specs, the new Discovery Sport featured a 2.0L TD4 diesel engine, producing 180hp and 430Nm of torque. Pretty much close to what I drive back home in Malaysia. The difference is that my peak torque arrives at 2500rpm whilst for the Discovery Sport, it arrives at 1750rpm which is very fast and suddenly I find myself needing more road to accelerate away.
Braking on the other hand was a little spongy, I had a couple of near misses and during those times I had to stomp on the brakes pretty hard. Definitely gave my passengers a couple of scares that time. In truth, one of those incidents was actually aided by the Autonomous Emergency Braking system. I was busy trying to muck about with the GPS when I didn't notice the car in front of me stopped due to an animal crossing. Phew.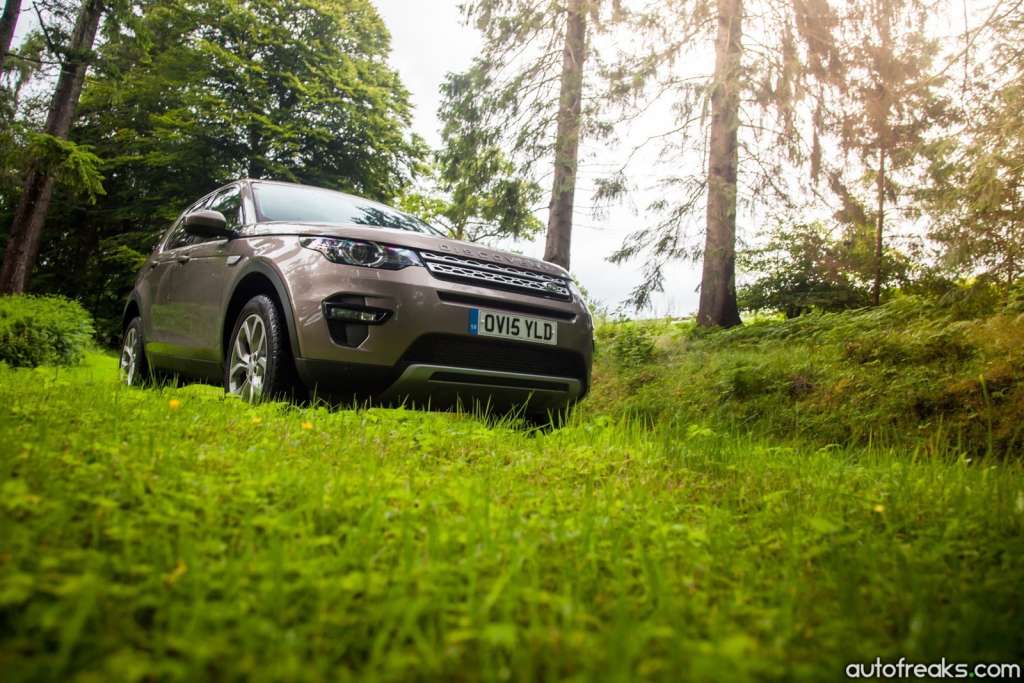 Well the Discovery Sport isn't exactly a sports car and I was carrying a full load. My pet peeve was that this new model features the 9-speed ZF gearbox. I absolutely adore ZF's gearboxes especially the 8-speed ones on the F-series BMWs but with this, the 9-speed is hesitant and constantly confused as in which gear to use. Mind you this is especially frequent when going through winding single lane roads. On the highways, it works brilliantly. Gear shifts are indeed smooth and if you ever felt like you wanted control of it, the paddle shifters are there to assist you.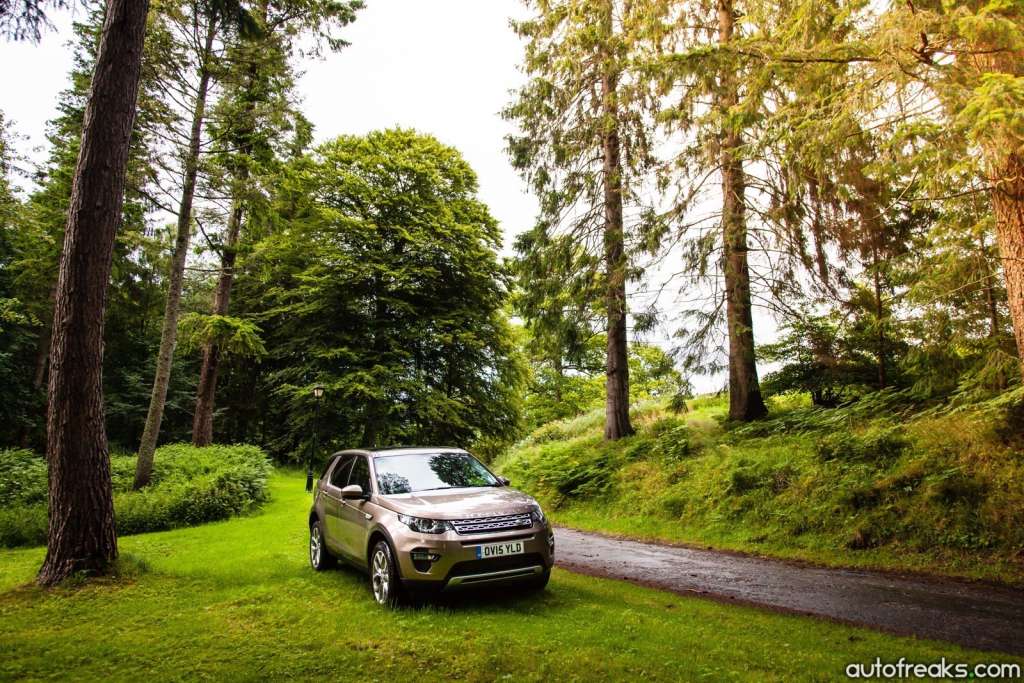 It's overall ride is comfortable but the suspension can get a little soft at times so try not to take high speed corners with this SUV. But I think its perfectly tuned to balance both the rough terrain as well as highway roads. So far after travelling more than 1,000km on it, I never had any complaints from my passengers. Steering is light, whether you are on the highway or off-road or in the city. It feels somewhat uneasy for me especially since I use a heavy hydraulic steering on a daily basis but I got used to it pretty fast. Thanks to that, I never had any issues manoeuvring through terrains, small alleyways and parking.
The Discovery Sport features multiple terrain modes but for an off road newbie like me, I left it to the electronic elfs who lived in the dashboard to help me determine which modes to use for the terrains I encountered.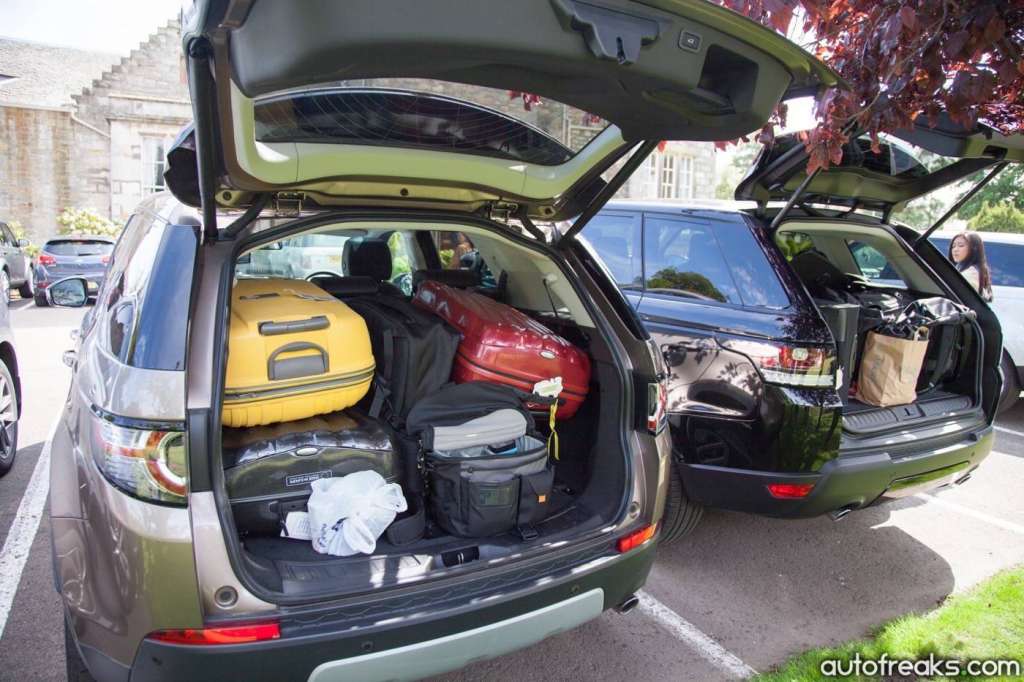 The boot space is really amazing. We managed to squeeze in 4 large luggages as well as space for my backpack and camera bag and tripod. If there weren't any luggages at all, you can fold up the rear seats and the Discovery Sports becomes a 7 seater. Although I would advise that the two last seats fits only very small people.
In terms of space numbers and capabilities of the Discovery Sport, it can tow up to 2,200kg compared to 3,500kg of weight in which the Discovery can tow. It seems to be a key feature because most folks here in the UK love towing their caravans for holidays.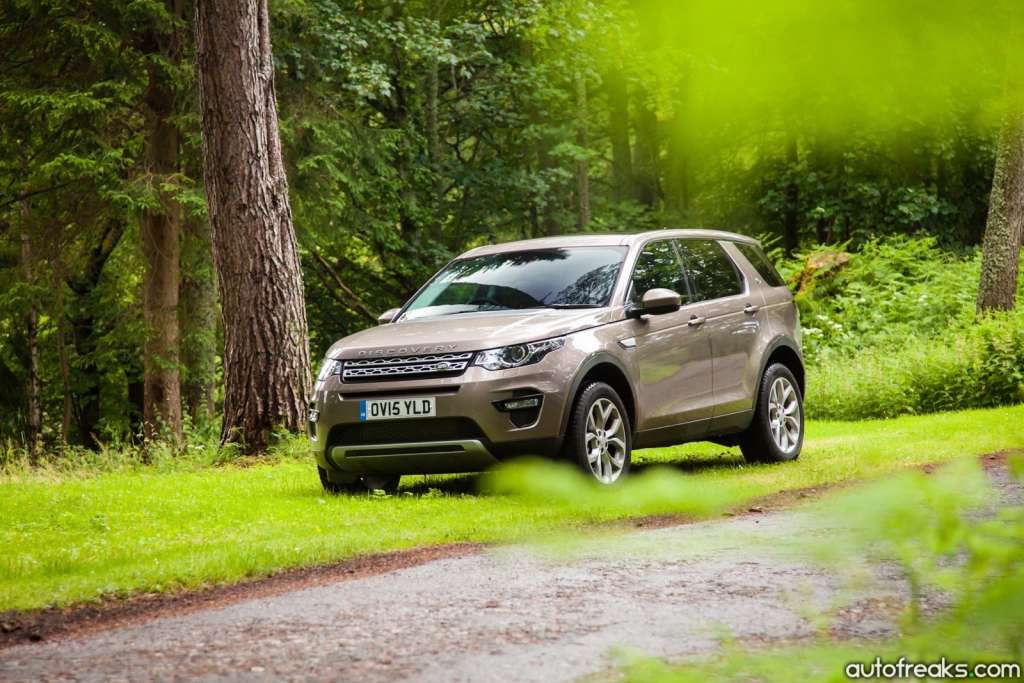 With all of the seats folded down, it enjoys a maximum load space of 1698 litres and with 5 passengers, 981 litres. It's roof rails carry up to 75kg of weight. It can wade up to 600mm of water. Not a bad feature to have especially with the constant flash floods we face here in Malaysia.
Rear leg room isn't exactly something to shout about, it does get a little cramp at the back especially if you are 6 feet tall as well as when the driver and front passenger is tall (seats may go way to back).
Looking at the interior, it does have the typical Land Rover feel to it. It also sports the same pop-up gear knob you might see on the Evoque and some newer models on the Jaguar. The mechanism is cool but in truth it became more of a bother. Why so? There were times when I had to quickly reverse my car or move my car out of the way (after parking) but I had to wait for the damn gear knob to pop up before I could engage it into reverse gear. It gets irritating especially if you are in a hurry.
Controls on the Discovery Sport took a little while to get used to. Most of the time I rarely used the navigation provided by them except on certain conditions. The sound system, called the Land Rover Audio (how direct can you be) however was particularly good. It had crisp sound and a powerful bass thanks to it's 11 speaker system and subwoofer. Even compared to the more luxurious Range Rover Sport, the Discovery's system put it to shame.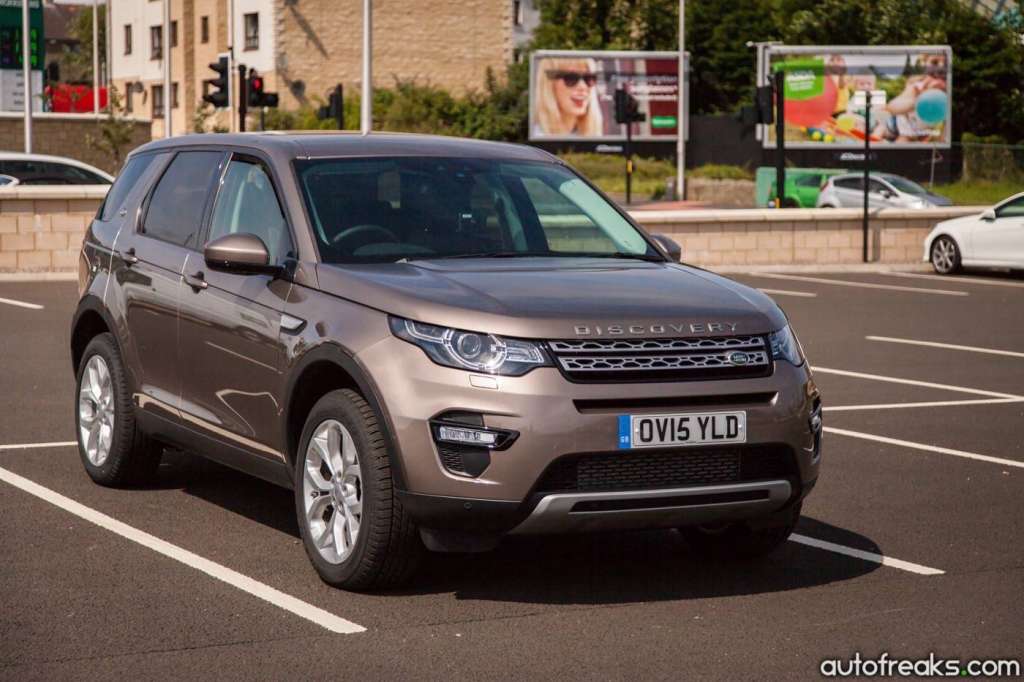 Most controls are accessed via the touchscreen LCD panel with the car having multiple audio inputs such as AUX cables, USB and Bluetooth connectivity. When you have 3 kids in your car, it seemed to make sense that one of them will plug in their iPod via the AUX cable, another one via the USB and mine via the Bluetooth. On days where we had long drives, we constantly had to fight to whose playlist we would listen to.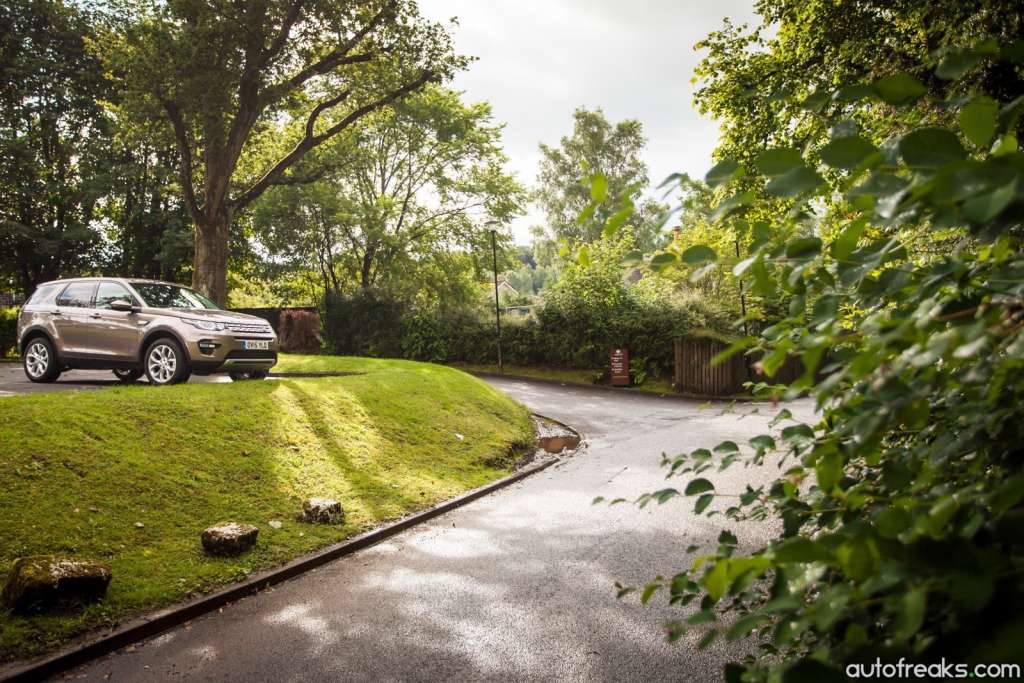 Convenience wise, I felt that the automatic close button for the boot and the reverse camera makes life so much easier and also prevents issues of having the boot not closed properly as an alarm will buzz whenever there is an item in the boot preventing the locking mechanism. It also features keyless entry so there were numerous times when I accidentally left the key in the car and just walked off.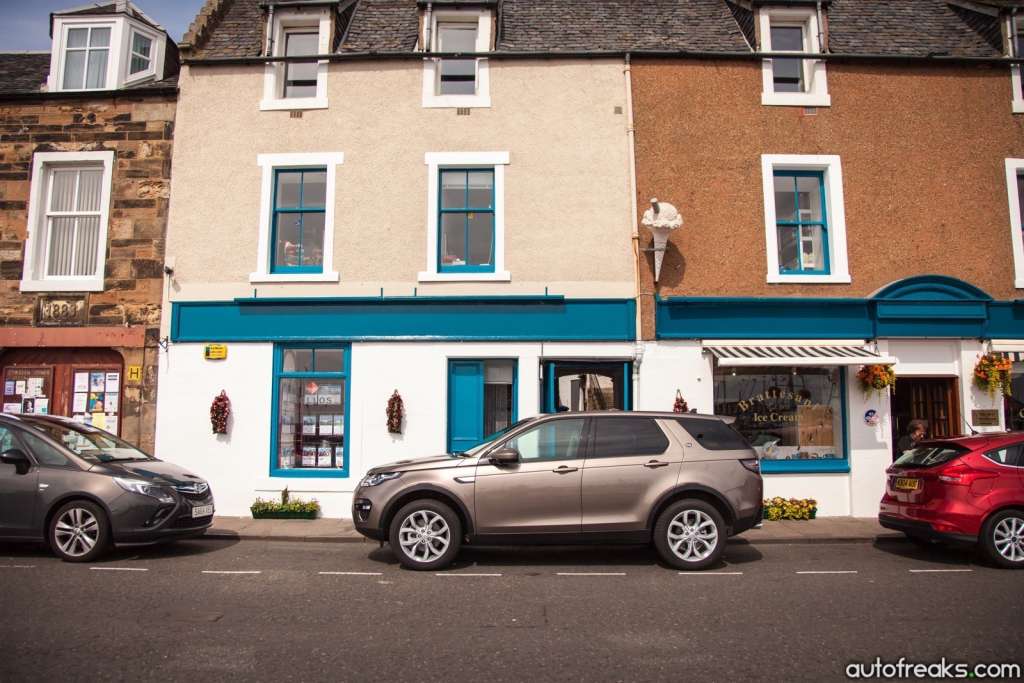 I really like the new Discovery Sport, not only does it drive well, it is also packed with plenty of features.
Seats in Grained leather with eight-way electric adjustment
Panoramic sunroof
Air quality sensing and high level climate control vents in second row
Xenon headlamps with LED signature and Automatic High Beam Assist (AHBA)
Land Rover Audio with 11 speakers including subwoofer
Keyless entry
Auto-dimming interior mirror
19 inch five split-spoke 'Style 521' alloy wheels
Front and rear carpet mats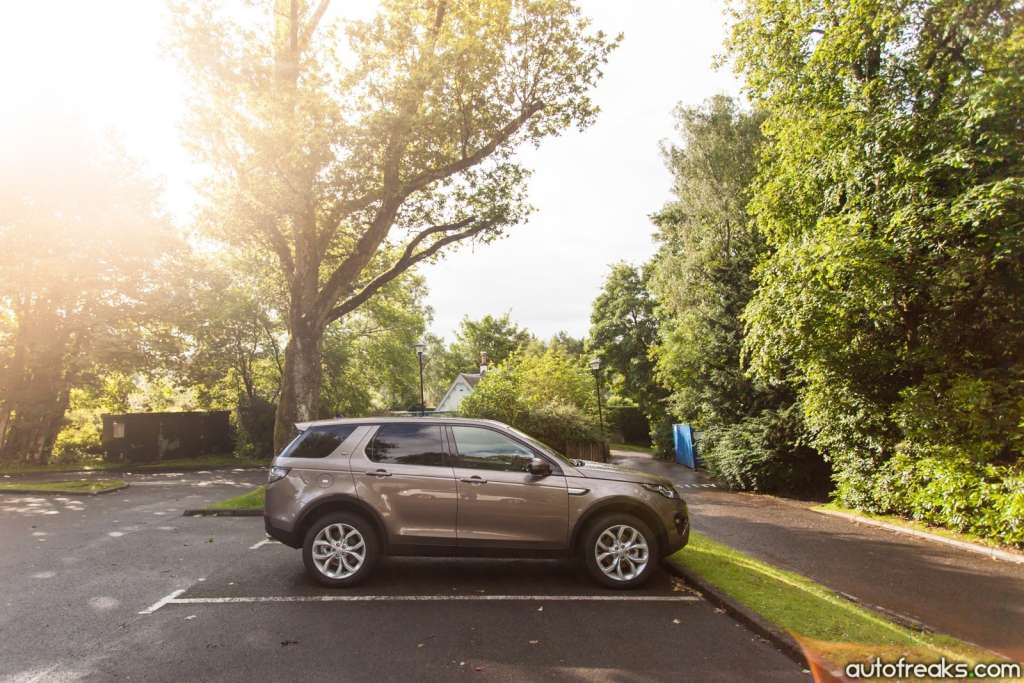 Overall, I love the new Discovery Sport. I love it's looks and I truly see it as a daily driver as well. With it's diesel engine, waltzing through the city on a daily basis shouldn't be a problem and it stands to be quite frugal as well. Still it is a proper proper SUV, not a flashy branded handbag as some might say the Evoque is. I would definitely categorise this car as a daily driver and one that offers a convenience as well.
Check out the gallery below for more images.