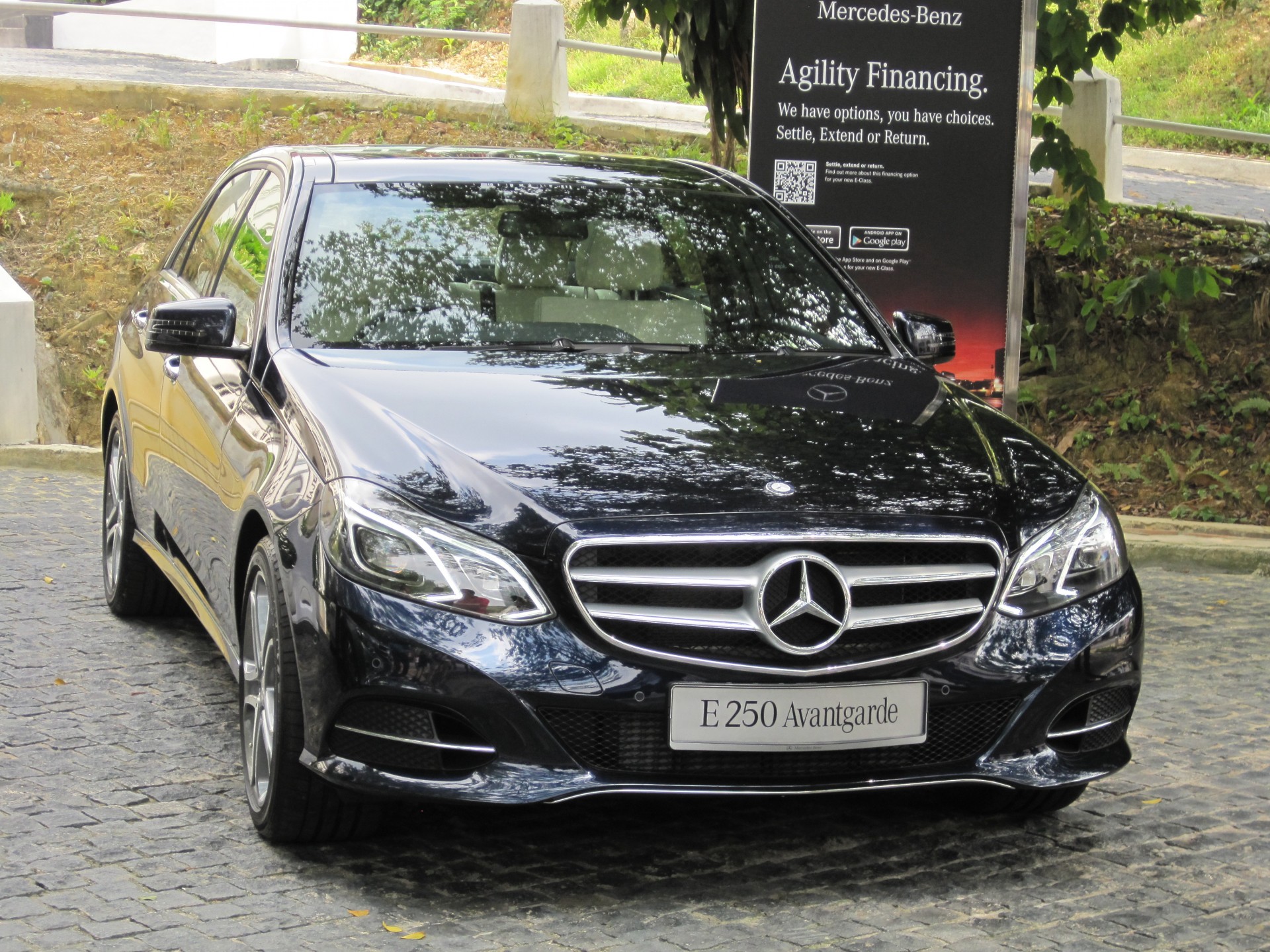 ADVERTISEMENT
Now in its sixth year of production, and one major facelift later, the Mercedes-Benz W212 E-Class is a bit long in the tooth. Mercedes-Benz is set to remedy that with the W213 E-Class, which is touted to be the most technologically advanced model ever produced.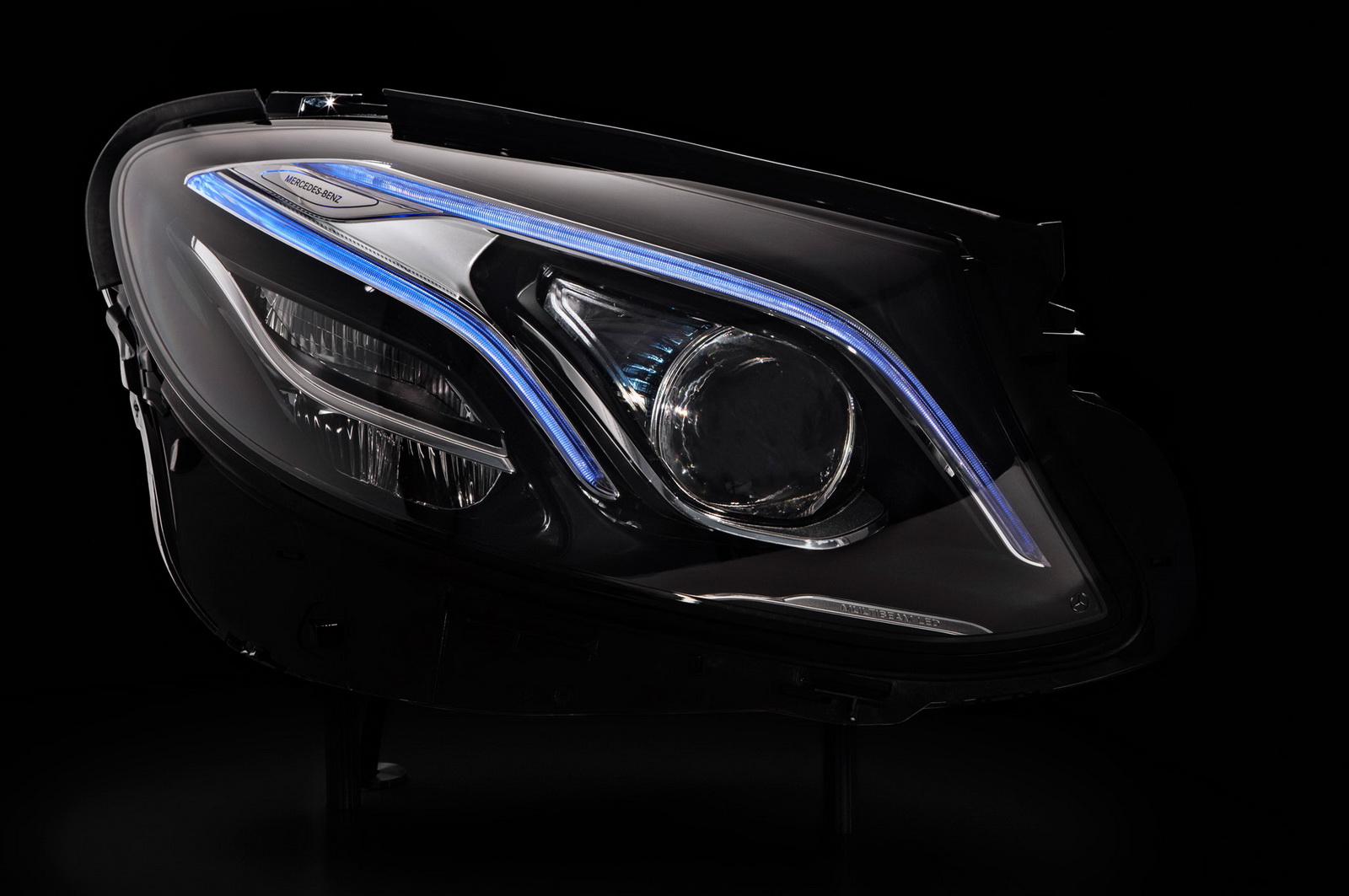 First up is the Multibeam LED adaptive lighting system that employs the use of 84 LEDs on each headlight. The Multibeam LED headlights can be controlled individually, allowing the LEDs to switch from high beam to low beam. When integrated with the navigation system, the light pattern can be altered accordingly.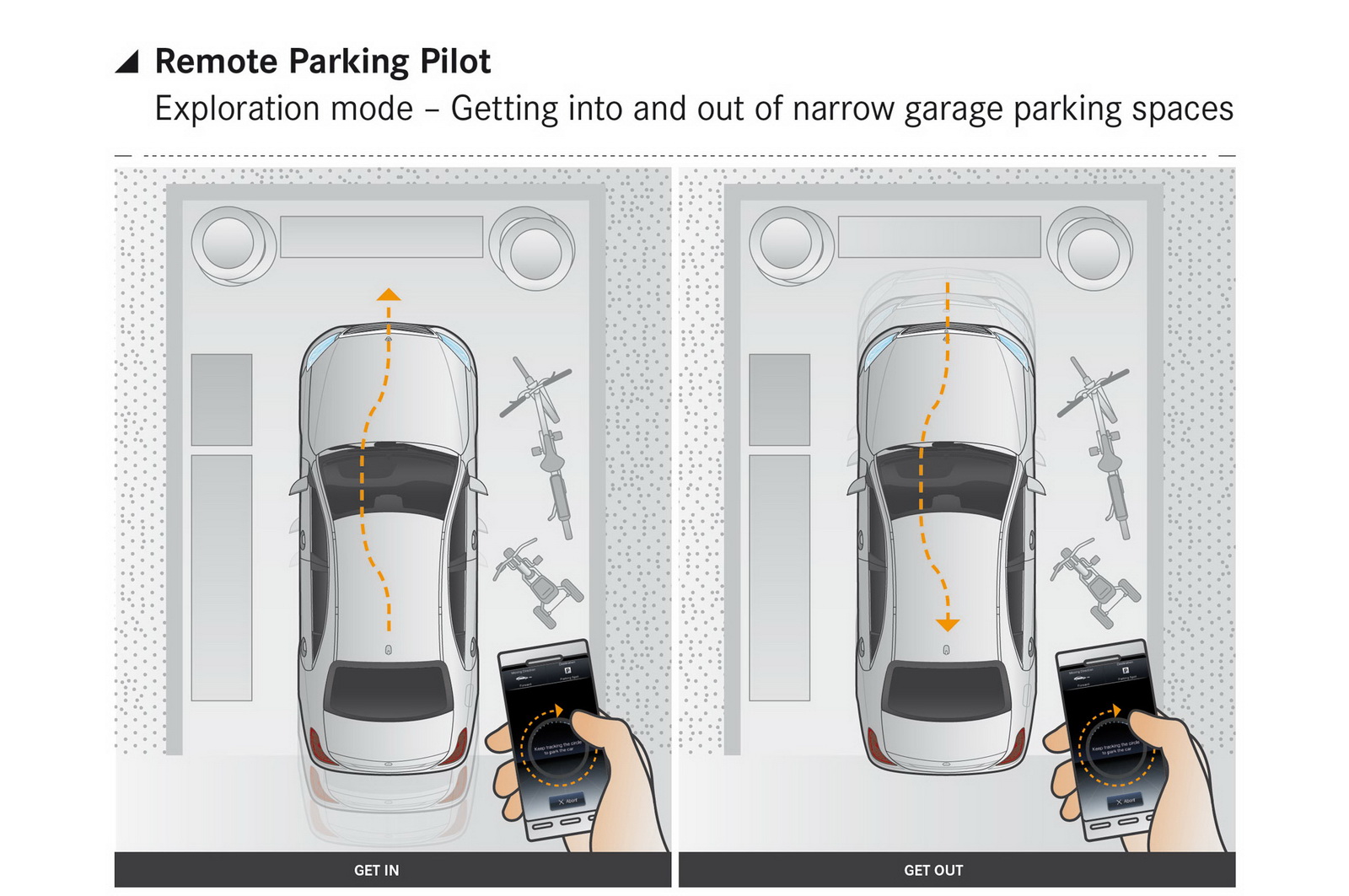 Secondly is the Remote Park Pilot. Drivers can install the app to a compatible phone, and park their E-Class from outside. This allows the car to be parked in tight spots. The app also allows the E-Class to start, unlock or lock itself. For phones with NFC, Mercedes-Benz has the Digital Car Key system, which allows the aforementioned phone to be used as a car key, even when the battery has depleted.
Taking another step closer to autonomous driving, the new W213 E-Class features Vehicle-to-x, which allows the new E-Class to communicate with Mercedes-Benz's own server for traffic updates, road conditions and weather conditions.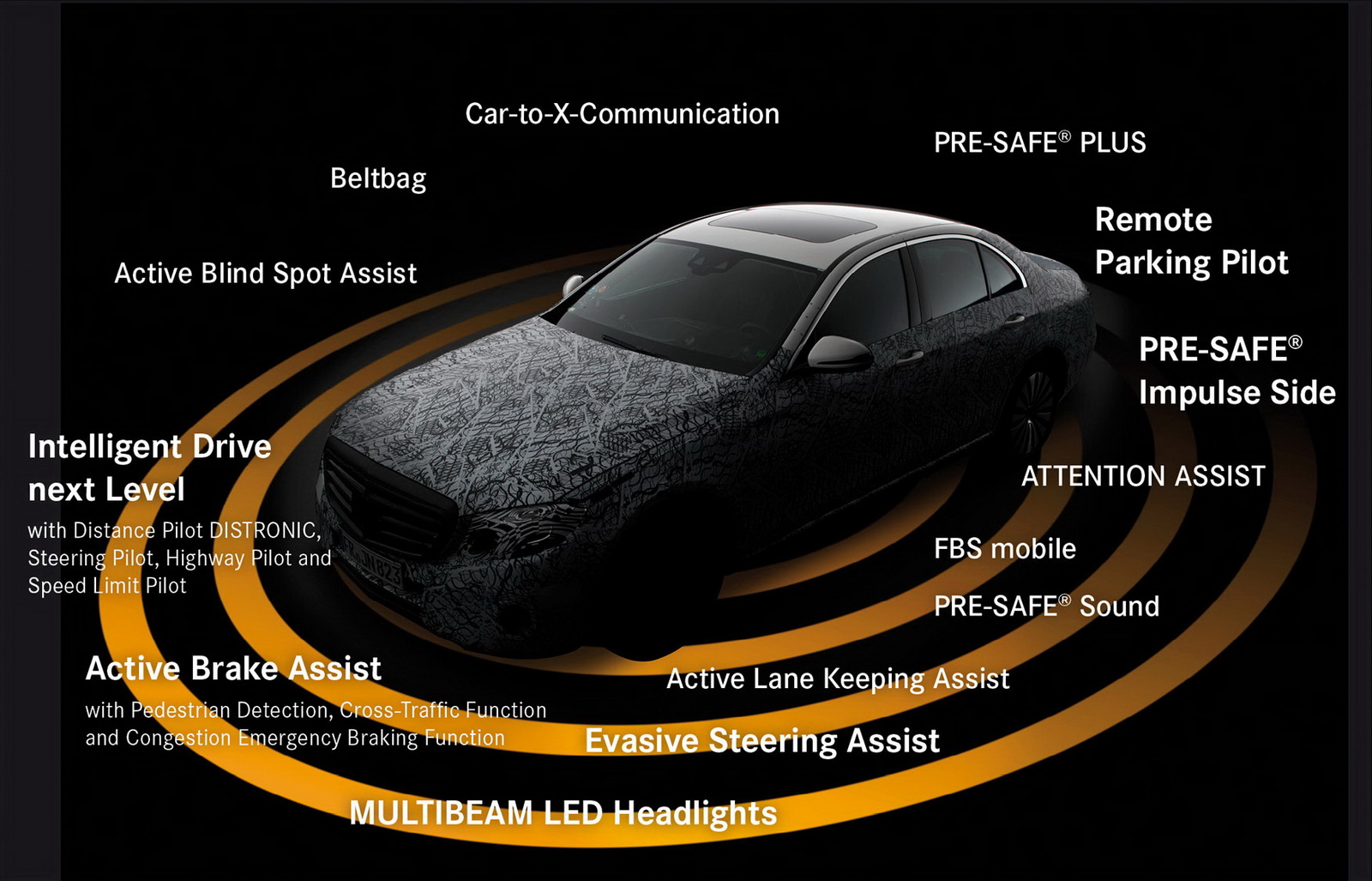 Moving on to the safety front, the upcoming Mercedes-Benz W213 E-Class will host a plethora of new safety features. Active Brake Assist and Evasive Steering Assist works hand-in-hand to avoid collision. The former applies the brake when it detects a potential danger, while the latter can detect when a driver makes an emergency move and apply more steering force to avoid a collision.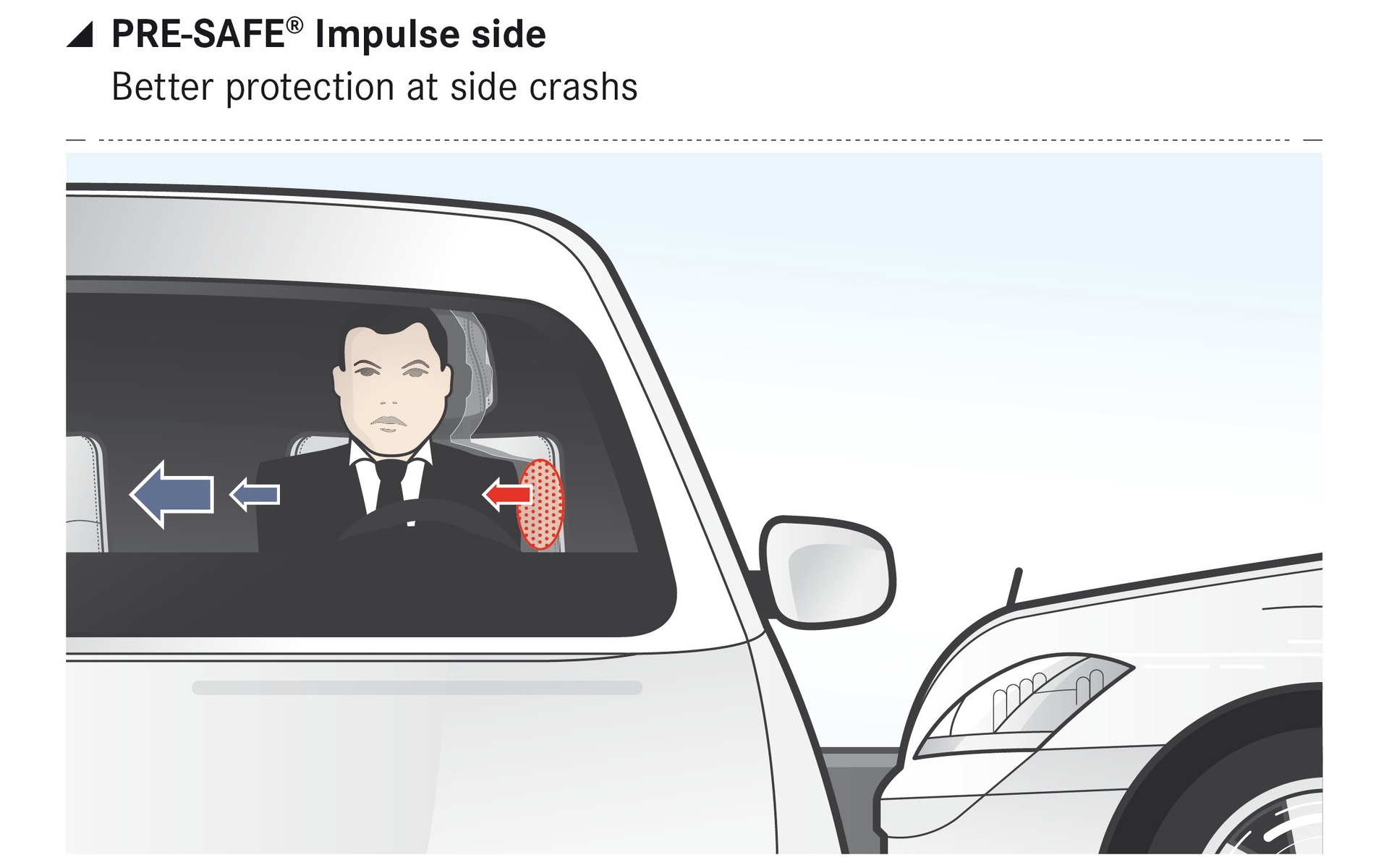 Pre-Safe Impulse Side is a system that inflates the sides of the car seat to keep the passengers away from the door in an event of a side collision. Following the collision, the Pre-Safe Sound will emit a sound to protect the occupants' ears, as an airbag deployment can cause hearing damage.