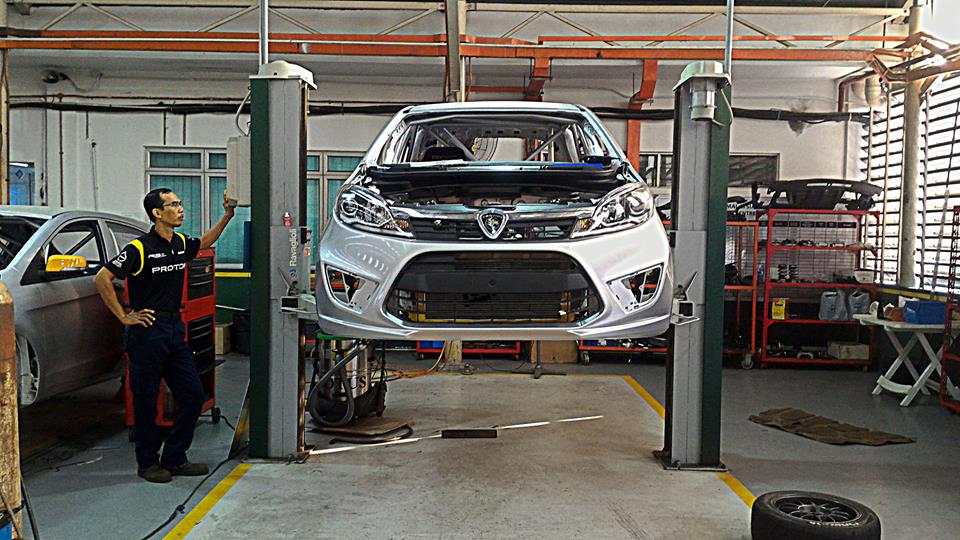 ADVERTISEMENT
Proton Motorsports has again teased their upcoming Iriz R3 race car which will be competing in the 2015 Malaysian Championship Series. This time around, we have a closer look at the interior!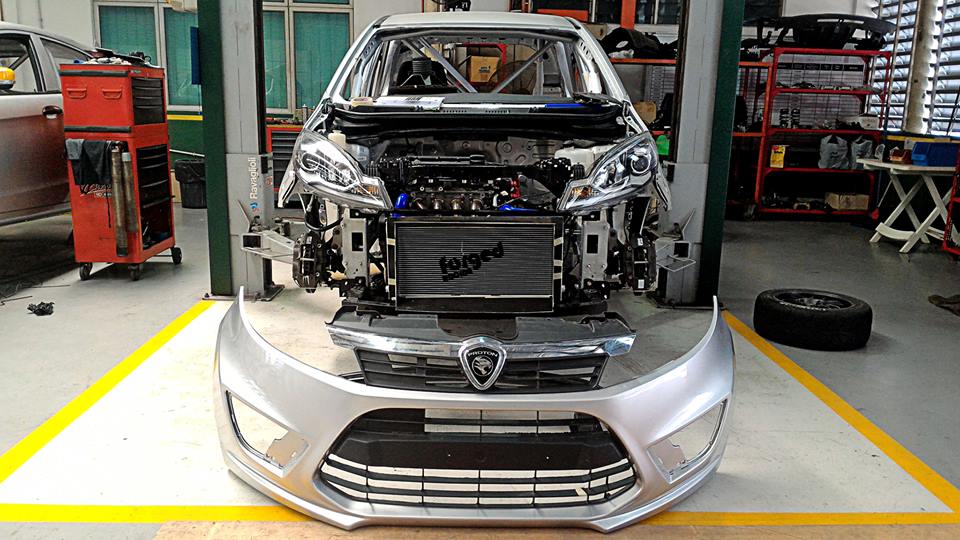 Competing in the 1600 cc NA category, the Proton Iriz R3 race car will be replacing the ageing Satria Neo, which has already seized production. This little hatchback will be racing alongside its bigger brothers, namely the Preve and Suprima.
Under the hood of this hot Iriz is the same 1.6-litre Campro that is shared with the Suprima and Preve. Power figures was said to be in the region of 190 horsepower, without forced-induction! According to Proton Motorsports, the Iriz R3 race car will be using a 5-speed manual transmission and will be their first R3 racer that features a rear torsion beam suspension set up.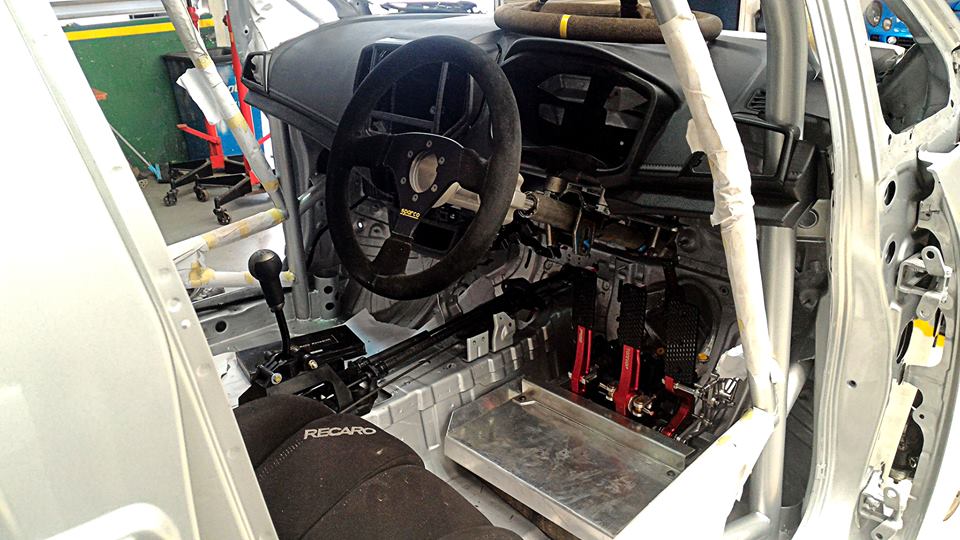 The interior photo does show a Recaro racing bucket seat, Sparco steering wheel and roll cage. The dashboard of the Proton Iriz race car is identical to the road-going sibling, but with all excess stuff removed. Air conditioning vents and controls, head unit and the lower half of the dashboard has been removed. Even the floor mounted pedals look great!
As for the front end, Proton Motorsports has fitted a large Forged Racing aluminium radiator for cooling purposes. Shocks will be similar as the other R3 race cars, so in this case, the Öhlins adjustable shocks will be making a return, while brakes will be from Alcon.
Stay tuned for more updates!